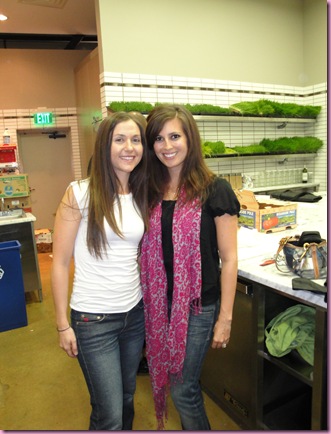 Hey everyone! Happy Saturday!
What a whirlwind…. and now, I'm a certified raw foods Level 1 chef!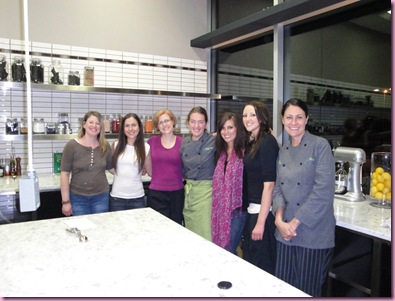 (About half our class and our two instructors, Ladan and Whitney)
Yesterday was seriously crazy trying to get everything put together and prepped for our three course meal. Mayjah thanks to the twins who got me a Thai green smoothie for lunch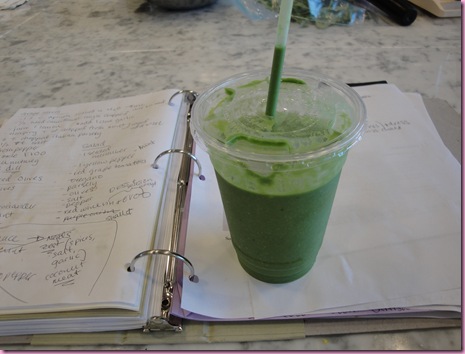 I got all of the prep work done, took a break and walked around the mall for an hour, went back to school and started plating. We did two plates of each course—1 set was to leave in the academy for the tasters/judges and one set to have out on the patio to share.
My yellow almond-flax crackers, smoked paprika zucchini hummus and coriander lemon marinated olives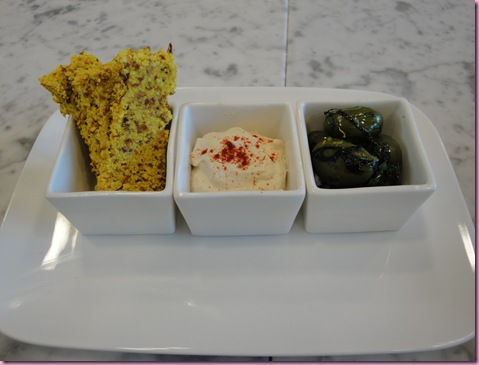 Apricot mint and cauliflower rice dolmas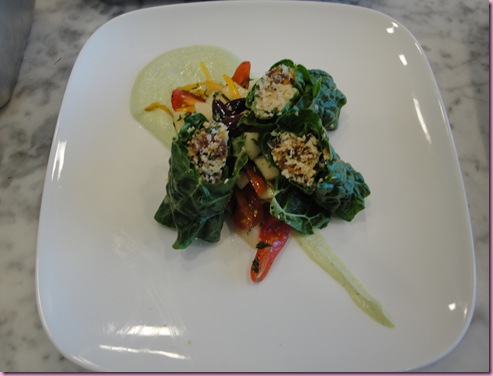 Local honey and walnut baklava with coconut vanilla cream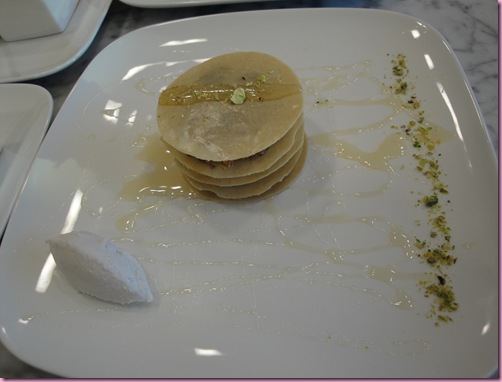 Two sets of everything: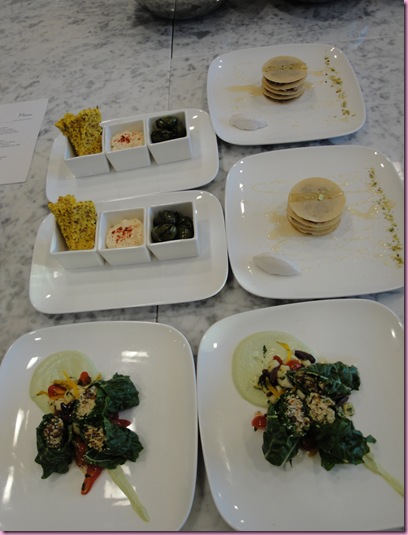 Next we were told to go out on the patio, grab a glass of wine (twist my arm, right), and wait to be served our meals while the judges were inside tasting.
I sat next to these two lovely ladies 😀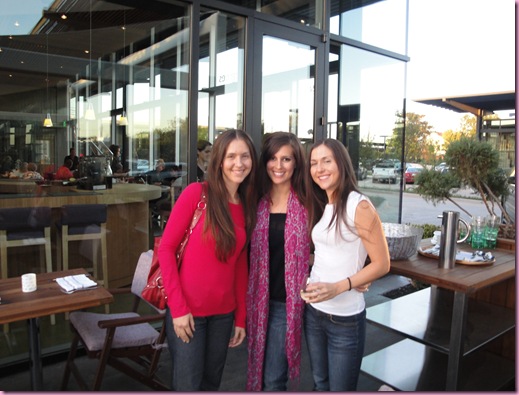 And there were actual menus printed out with our meals that we had each designed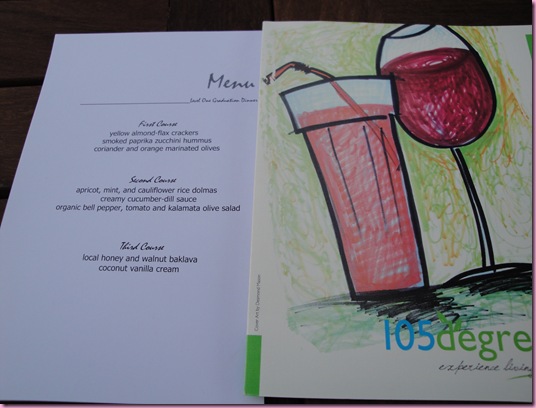 It was such a relief to be done with the prep aspect and get to enjoy some vino with our classmates and taste everyone else's creations.
Michelle's tropical salad with dried mango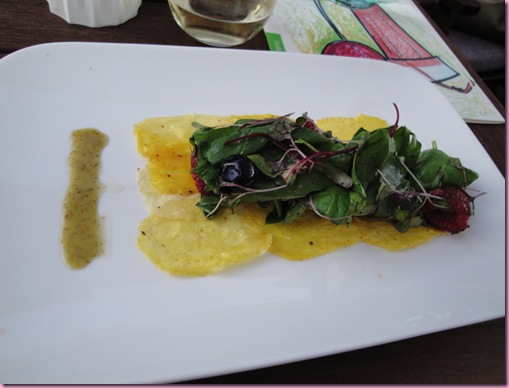 Hilary's corn chowder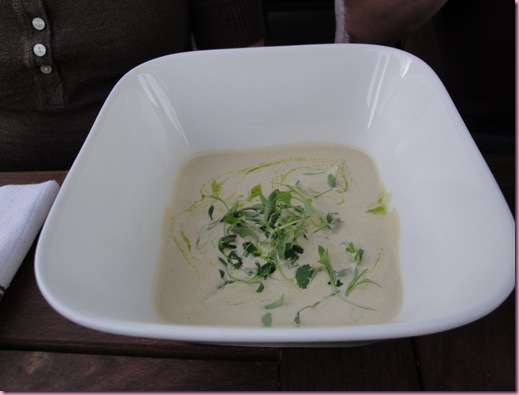 Greg's avocado soup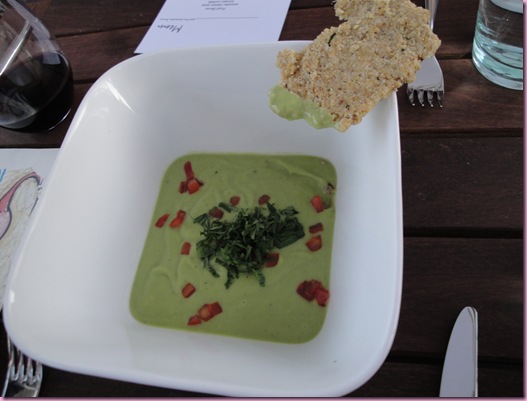 Jenn's salad and soup shot: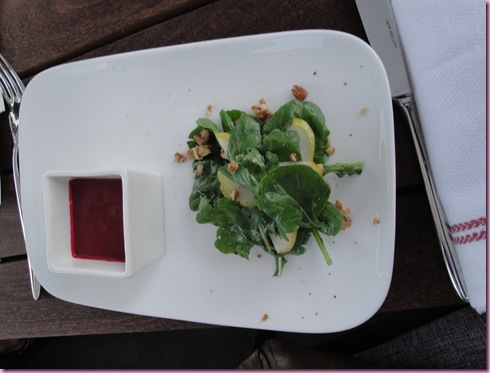 Raw tacos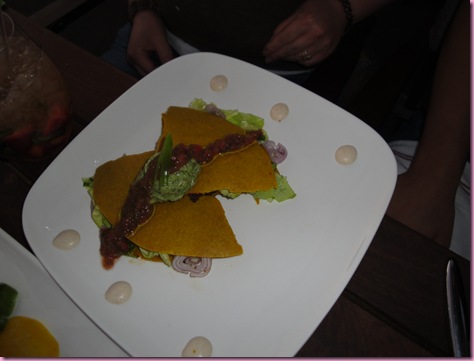 Michelle's cupcakes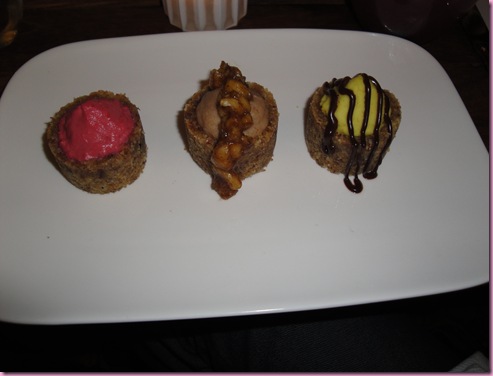 Blake's amazing pear apple dumpling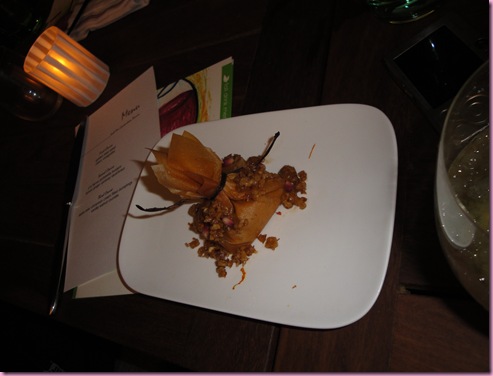 My baklava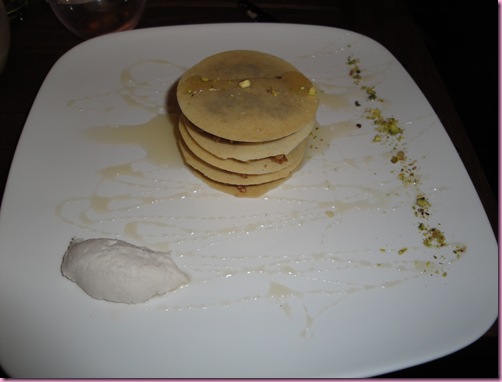 These addicting raw donut holes –I'm going to ask Sonya for the recipe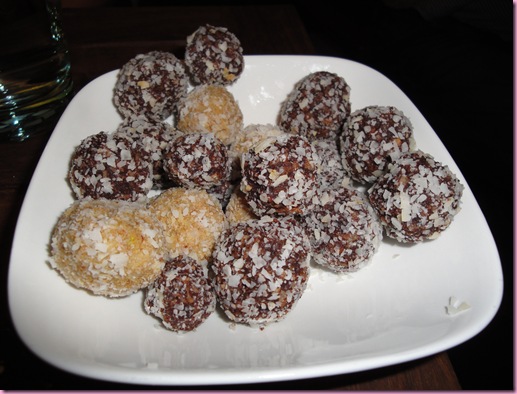 And so many more incredible creations…. I was blown away by the talent in our class and the fact that everything was SO different.
We were also joined by these two guys: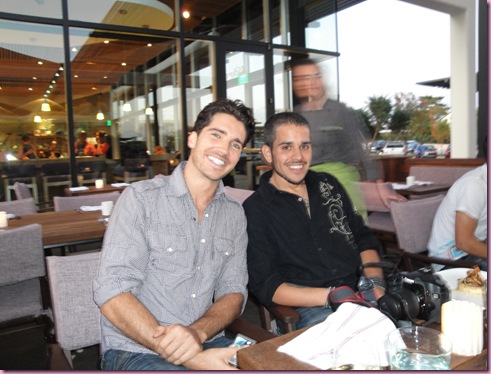 Anthony, the Raw Model and Philip McClusky!!! How freaking cool is that?!
They posed for a pic with me and we decided to do the mad face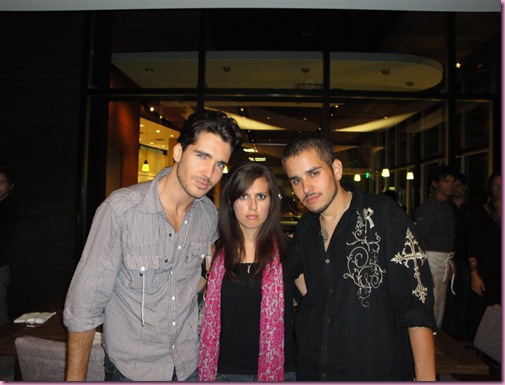 I'm the only one who actually looks angry.. they just look seductive 😉
I also had this lovely pina colada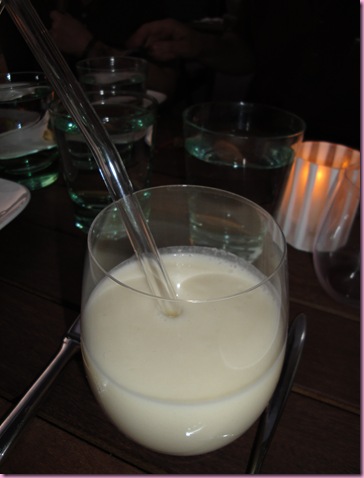 And made a taster plate for the pilot, who got in a little later (he's HERE!!!!! wahooooo!)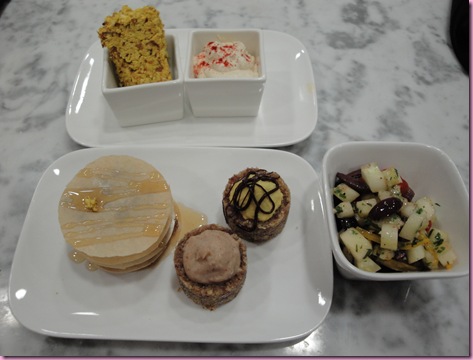 And had another drink.. this time, the autumn spice. I was celebrating 😀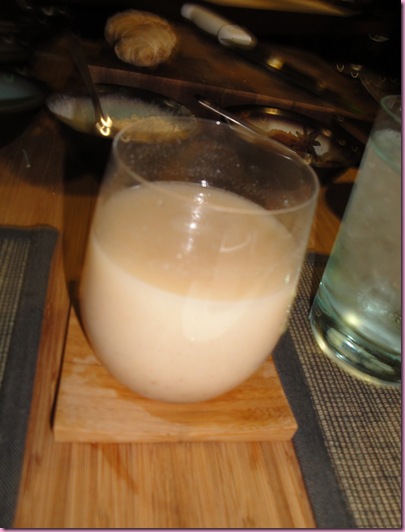 It was such an amazing night and I'll be posting a full re-cap of my experience here either tomorrow or Monday morning. Please let me know if there are any questions I can answer for that post!!!
Now, off to finally meet Ani Phyo!! They thought she would be able to join us last night as well, but her flight ended up getting in later. I'll probably make a giant goober of myself trying to talk to her- I'm just so excited!!!
See you soon with a re-cap of today's Live and Learn events 😀
xoxo,
G$