Hi hi friends! Happy Monday! How was the weekend? I hope you had a wonderful one filled with good food, fun celebrations, solid workouts, Queer Eye binging, and relaxation time. Ours was definitely a mix of all of the above. 😉 (Also, I can't get the Pilot on board with Queer Eye. He FELL ASLEEP the first night i asked him to watch it with me. Rude.)
We enjoyed a lovely date night at North,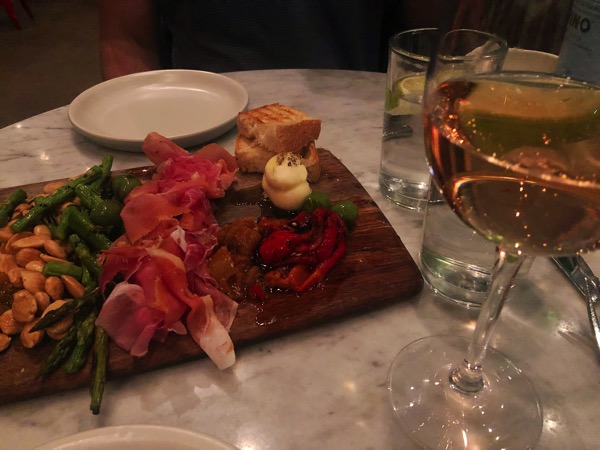 planted some succulents,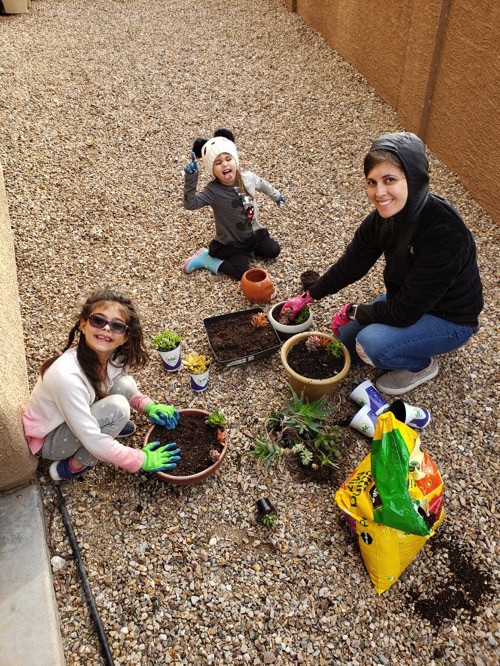 (please note P's face… lord help us)
and celebrated Meg at her baby shower!
Isn't she the most gorgeous ever?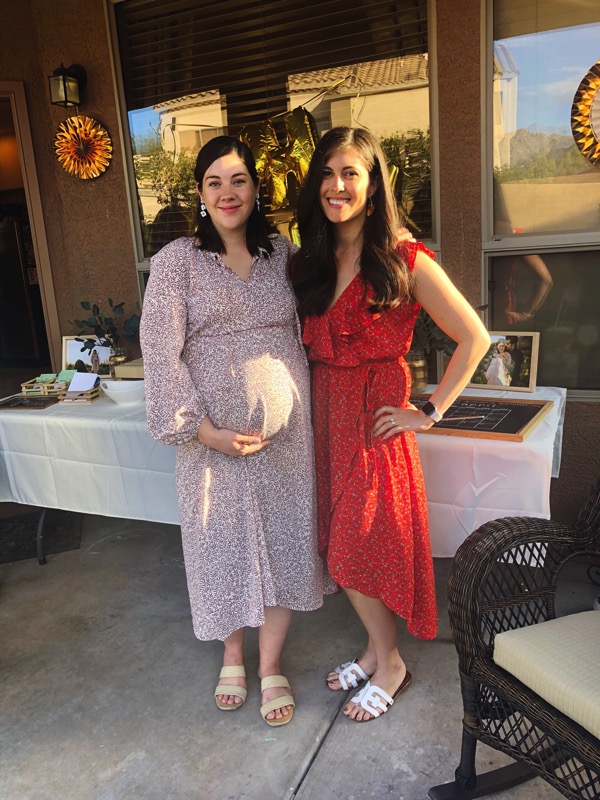 (Dress is here // sandals are here // similar earrings are here)
I was so honored and excited when they asked if I'd mind hosting the shower at our house. I already love baby August so much and was so thrilled to provide the space for our family and friends to get together and honor the little guy on the way. I can't believe he'll be here soon – early April! – and I'm anxiously waiting to meet the little guy. Liv and P are going to go crazy for him, too.
He's already a well-dressed dude and received so many adorable outfits at the shower. I couldn't even handle the tiny dinosaur slippers, dapper outfit combos, and footie pajamas. Ugh, the best.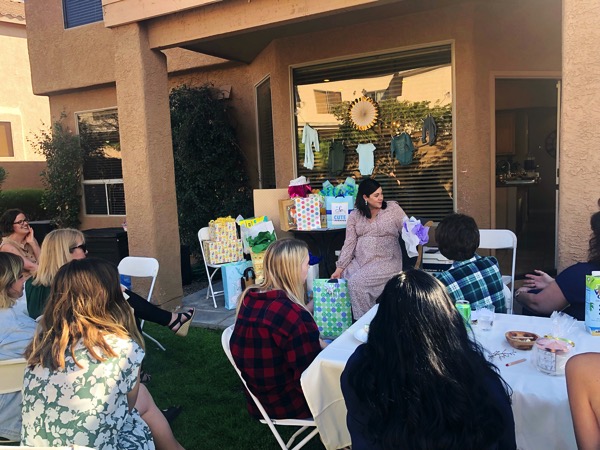 Also, I can't take credit for any of the gorgeous party decor – Meg's mom and sis brought the decorations for the party and we put everything together a couple of hours before the guests arrived.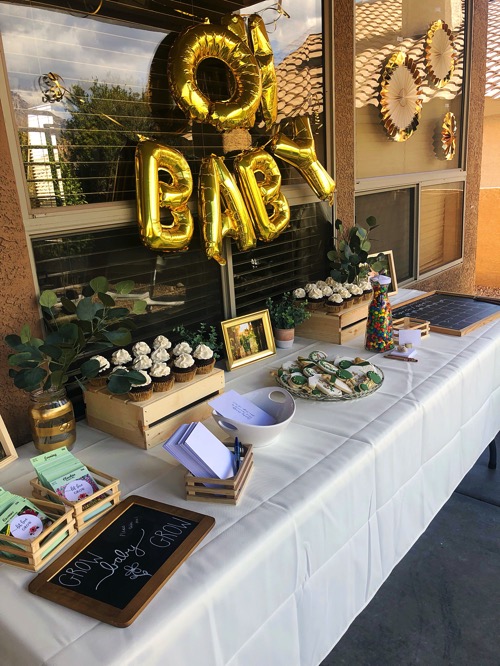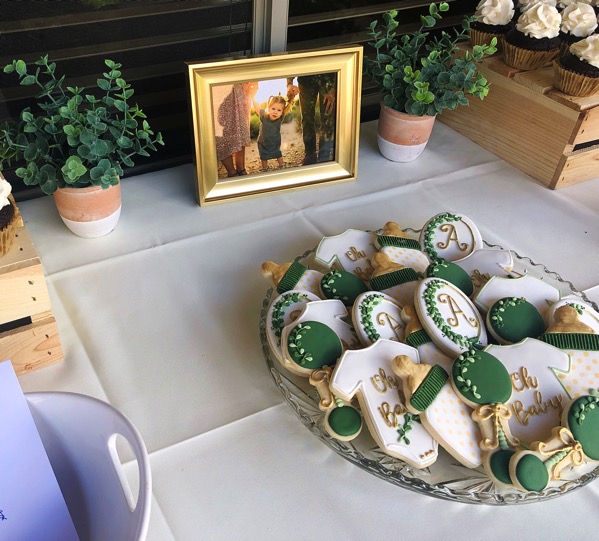 For lunch, we had a taco bar. Many of the ladies in the family brought various parts of the meal, from chicken, shredded beef, toppings, tortillas, etc… it was quite the feast.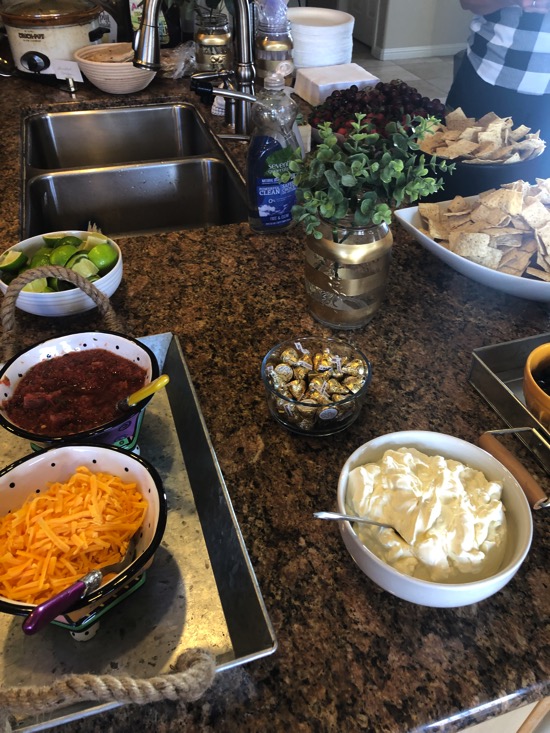 I made a huge batch of beans (I soak them overnight then cook in the Instant Pot for 20 minutes with 2 whole heads of garlic, enough water to go halfway up the beans, lots of salt, oregano, and a little cumin) and easy Mexican rice (also cooked in the Instant Pot).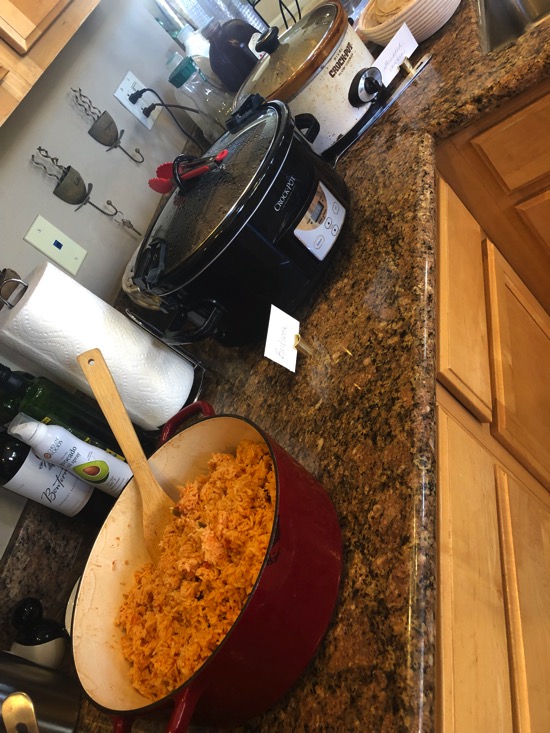 My friend Amy made the beautiful cake which tasted even better than it looked. The cake was wedding cake flavored with cream cheese frosting as the filling, and was a light, fluffy dream. She also made chocolate cupcakes with peanut butter filling. YAS.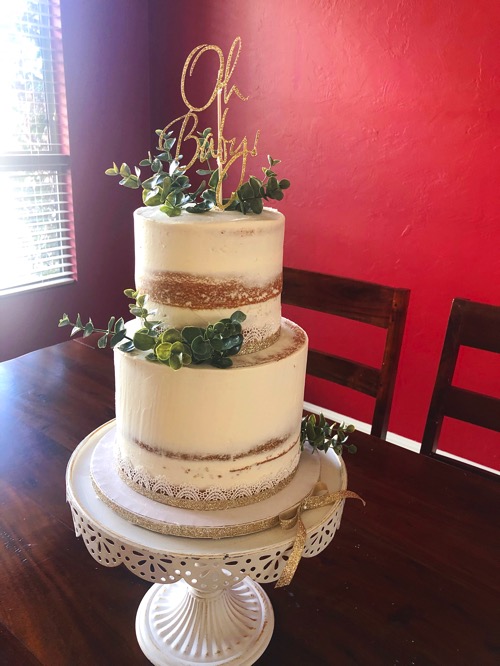 We played the necessary baby shower games, "oh how cuuuuuute"-ed our hearts out as Meg opened gifts, and enjoyed fabulous cake and company. It was the perfect way to celebrate!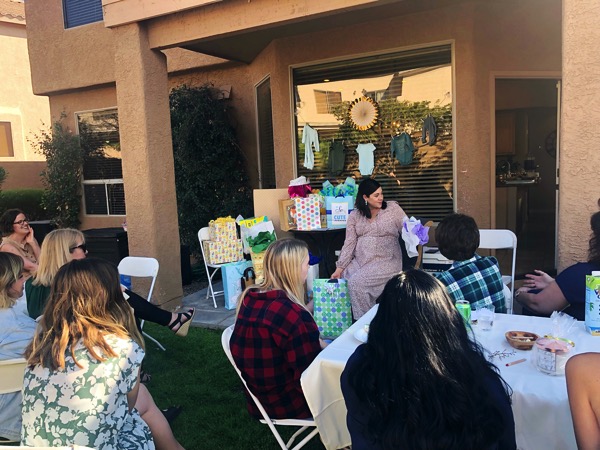 While we were doing the baby shower thang, the Pilot took the girls on some adventures. First, they had a birthday party for a good friend, and then they headed to the zoo to saw hi to the animals, enjoy the elaborate Lunar New Year lanterns, and ride the carousel,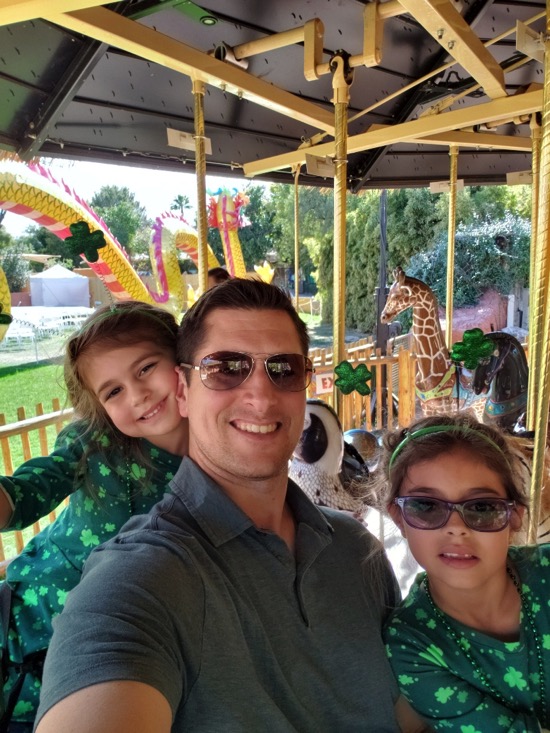 they met up with Kyle and EJ for gelato.
Afterwards, when the baby shower had ended, everyone came over to our house (or just stayed after the shower) for a St. Patrick's Day feast, courtesy of madre. She made savory corned beef, potatoes, and carrots, grilled cabbage, and brought fresh loaves of soda bread. We ate outside while the cousins played on the playset, and listened to Irish music on the bluetooth speaker. It was a great way to cap off a full weekend.
This morning, it's back to the swing of life around here. I'm looking forward to meeting a blog friend for a barre3 class, blasting through some work assignments, and making shrimp scampi for dinner. 🙂
I hope you have a happy Monday and I'll see ya in the morning with a new workout.
xo
Gina