Hi friends! Happy weekend! I hope you've had a great week. How is it Friday already?! I'm definitely not complaining… and also pretty stoked about the rain/snow because mom and nana's flights home were canceled THREE TIMES. I mean, I felt really bad they didn't get to go home on time. And were stuck here.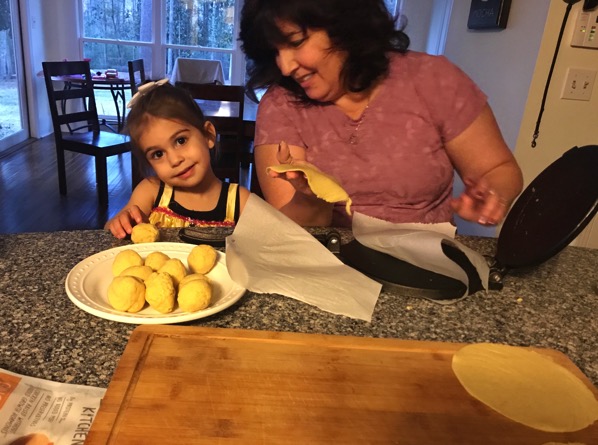 I was hoping they could stay forever, but they did end up heading back to Tucson. The girls and I cried all the way to Brusters ice cream, as we usually do.
I feel like it's been a while since we've caught up here on the blog since it's been an avalanche of fitness, meal ideas and workout videos with Winter Shape Up! I'm loving all of your amazing check-ins here on the blog and on Instagram. Be sure to enter the Sunbasket giveaway – you can do so every day from now until Sunday.
It's time for the weekly Friday Faves party! It's always fun to share some of the things I'm loving each week, and hear about your faves, too. Please comment below with one of your faves if you'd like to join in.
Fashion + Beauty:
New goodies from Fabletics. They sent me a couple of outfits this month – I've been ordering consistently for the past year – and I was blown away by the fabric of the new powerhouse leggings. They're buttery soft and I can't stop wearing them. This is the Rhiannon outfit!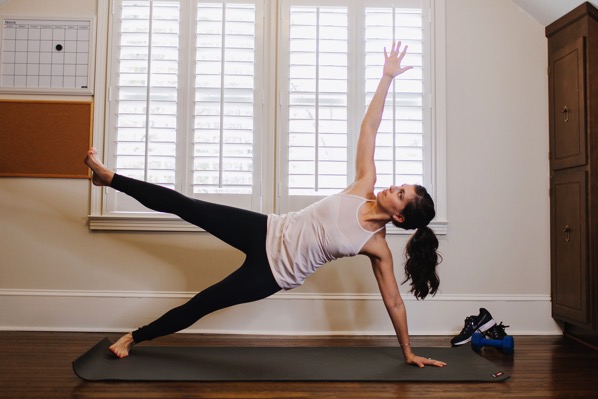 This lotion. I was looking for a body lotion with more natural ingredients that wasn't too heavy or greasy. When Sephora recommended this one – they know me so well – I decided to give it a whirl. The scent is a little powerful at first but fades, and the texture is light but super moisturizing for dry, wintery skin.
I also ordered a couple more of the Belif products and have been really impressed: this aqua bomb and this compact with SPF 50.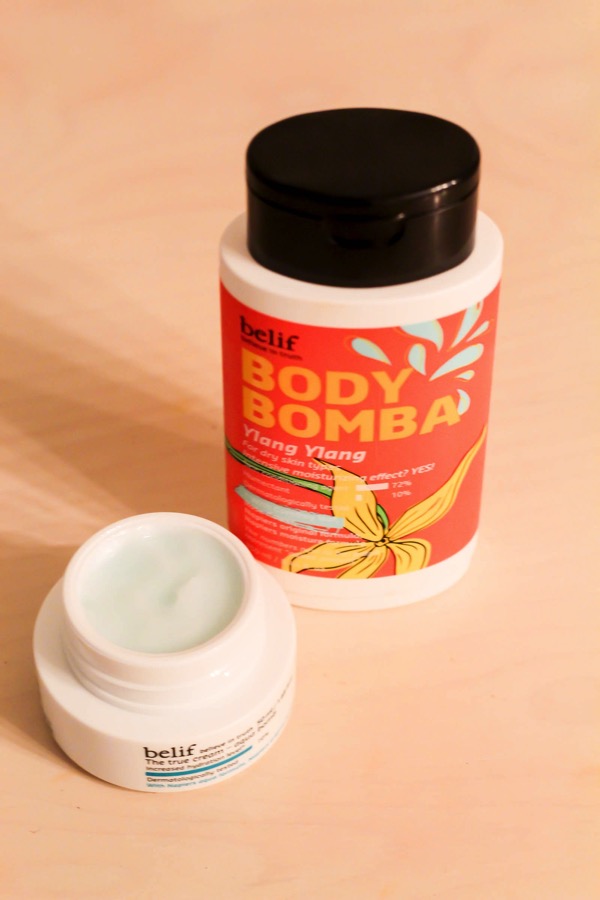 (It gives a light coverage, which is perfect to combine with the Tarte BB cream or Beautycounter dew skin.)
Still loving these purple tights from Nike. The color is different without being too intense, and they fit perfectly. I've been wearing these sneaks for workouts and for teaching Zumba. (<— that happened again last week. If you have any Zumba songs you love, please let me know! My super old playlist needs a serious refresher.)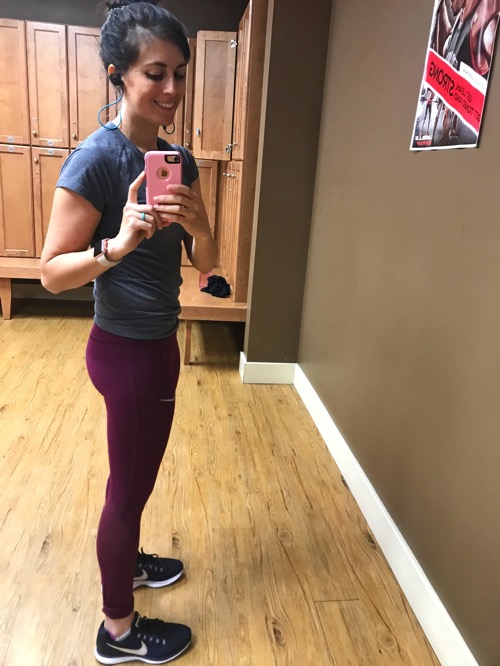 Fitness:
All of your incredible Winter Shape Up check-ins! Our Facebook group is rocking. Thank you for all of your awesome feedback on the workouts + meal ideas. The pics are my favorites; especially the sweaty selfies and workout buddies.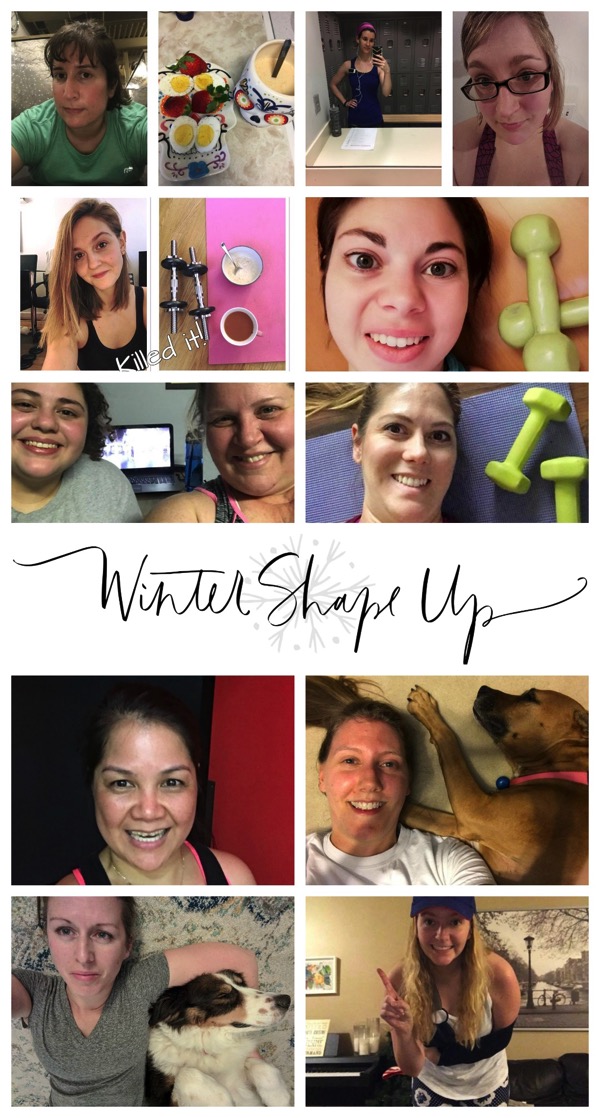 A resistance band glutes workout.
Read + watch:
The Greatest Showman. YOU GUYS. This is the best movie I've seen in so long. It's a feel-good movie, with fantastic music, elaborate costumes, beautiful cinematography and the dancing is amazing. It reminded me a little bit of Moulin Rouge (which I also LOVED), minus the Baz Luhrmann avant-garde, plus a better storyline. (Ok, plus Hugh Jackman. Swooooooooon.)
Madre, nana and I went to see it the other night after the girls were in bed, and I'm definitely taking Liv back to see it this weekend.
This song. AHHH it's just so good.
Loved this honest post about motherhood.
"Be ruthless for your own wellbeing." So many heartbreaking important lessons in this post.
Eats + recipes:
This Instant Pot Mexican rice. I almost always make rice on the stovetop since I've had a couple of Instant Pot rice fails. (Recently, I forgot to make sure the valve was closed and LEFT THE HOUSE. So I came back to rice water all over the Instant Pot, countertop and floor. Nice move.) I decided to give it another try and am so glad I did!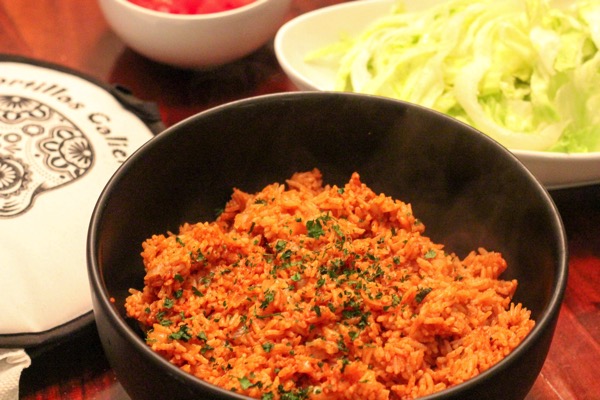 Here's the quick how-to:
Instant Pot Mexican Rice
1/2

sweet onion, diced

4

cloves of garlic, minced

1 teaspoon

oregano

3 oz

tomato paste

3 cups

long-grain jasmine rice, rinsed

3 cups

water or broth
Salt to taste
Cilantro for serving
Instructions
Heat the Instant Pot to the saute setting, and drizzle in a little olive oil or butter. Add the onion, garlic, and season with salt and pepper. Saute until soft, about 2-3 minutes.
Add the oregano, the rice, and the tomato paste. Add a splash of water and scrape the bottom of the Instant Pot. Season with salt (don't go too crazy because you can add more later if needed.)
Add in the rest of the water or broth, cover (and seal!), and set on manual, high pressure, for 11 minutes.
Let the pressure release naturally. Stir, season with more salt if you'd like (a squeeze of lime juice is great, too!) and serve with chopped cilantro on top.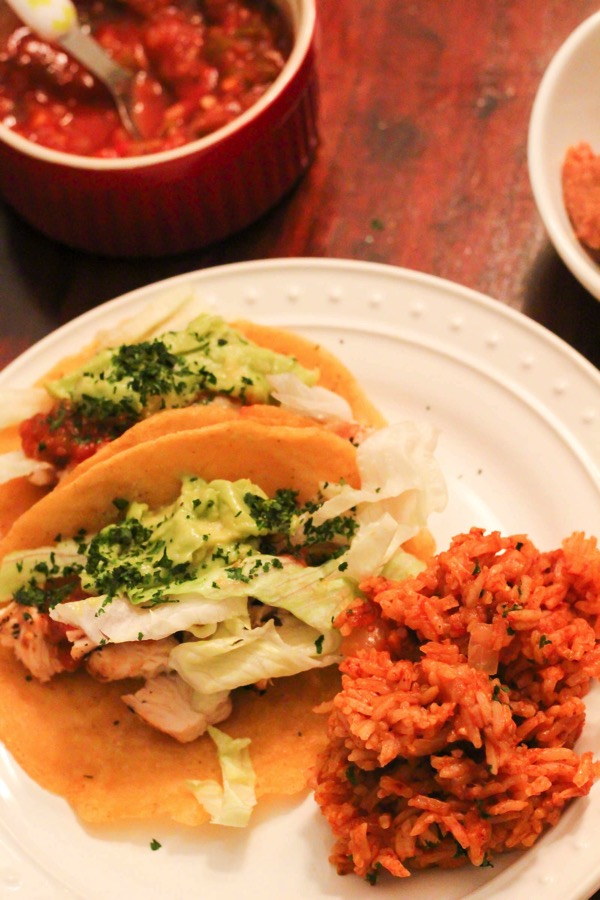 This tea! Sometimes I pour chocolate chips into the almond butter jar and dig them out with a spoon, but since I'm doing No Sugar January (<— = no added sugar. Let's not get carried away here), I've been sipping on hot tea or snacking on berries at night. This tea seriously tastes like biting into a lemon loaf. Maybe there's some artificial magic that went in there, but I just roll with it. They have it at Target and I highly recommend it.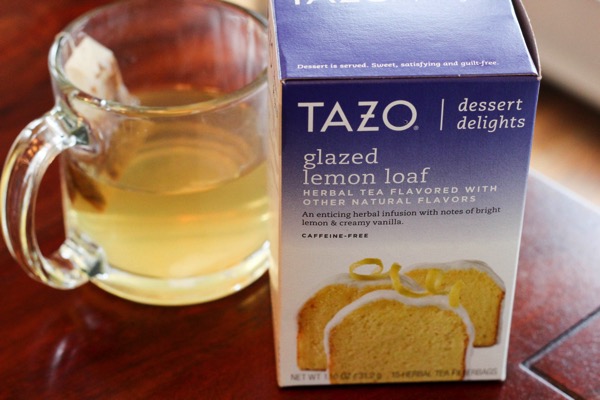 Can't wait to try this hummus recipe.
This shrimp stir fry salad looks super delicious.
Hope you have a happy Friday and I'll see ya tomorrow with another WSU video!
xo
Gina