Hi guys! HAPPY SUNDAY! Hope you're all having an amazing day 😀 I love it here.
We drove and drove and drove….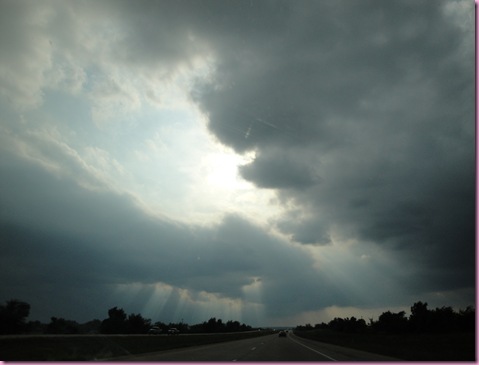 And then I was blessed with a beautiful gift.
It's called "civilization"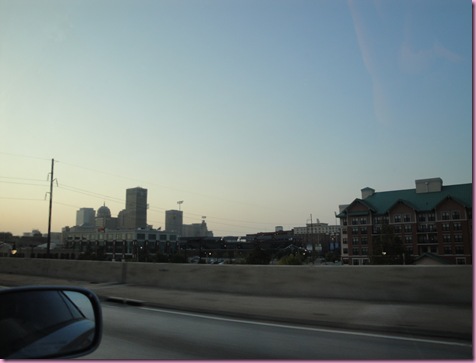 At first I was a little apprehensive because the city looks very industrial as you drive into it. Before I knew it, I was seeing all of my favorite restaurants and shops (that we don't have in Valdizzy) and I was beyond stoked.
We checked into the hotel –I'm switching rooms in a couple of minutes because mine is stinky, haha- and then decided to check out the town.
We were to Bricktown, which I guess is one of the good places to go out in Okie. There are horse-drawn carriages, canal boat tours, local restaurants, and a host of bars and clubs.
It looks mellow on the outside….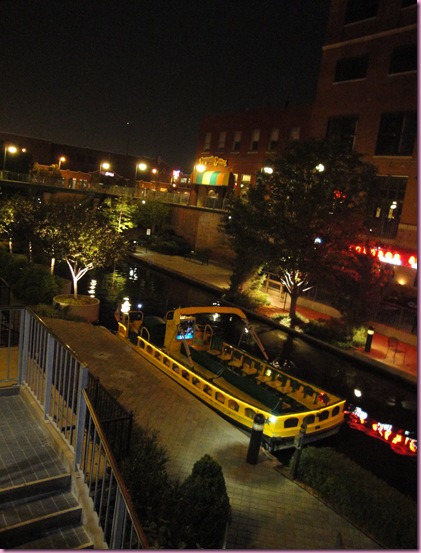 But it's wild on the inside: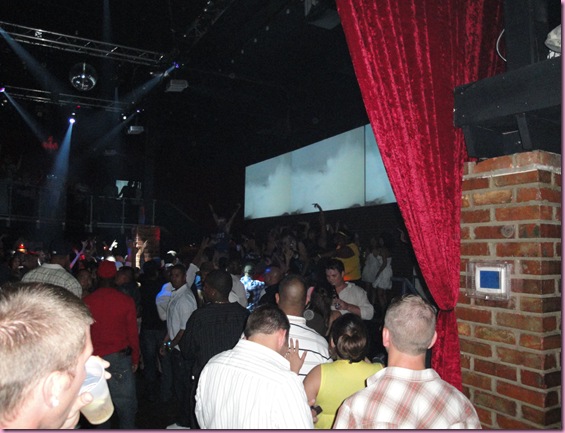 We were to a bar called American Pub and it was a serious blasty. They had giant flat screens displaying messages that you could text (like "JJ, the cougar is to your left") and two dancing DJs on the stage that wore crazy wigs and kept everyone riled up. So. Much. Fun.
I had the standard bar drink: Bloody Mary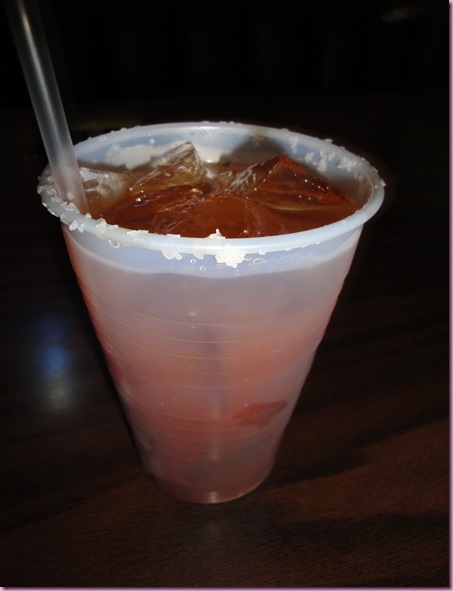 And got a little crunk on the dance floor with the pilot 😀 Since I didn't hit the gym yesterday, I think it was an excellent cardio replacement 😉
We chilled and danced until about 2am, and decided we were snacky.
Frijoles of shame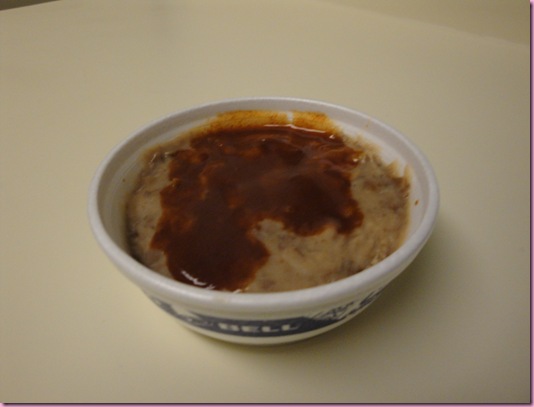 I haven't had Taco Bell in maybe 5 or 6 years and broke the dry spell last night. Google kindly informed me that the refried beans were vegan, so I ordered a side with no cheese and topped it with 3 packs of fire sauce. If that's not a classy snack, I don't know what is.  Haha
The pilot and I are having a pretty relaxing day –it's our last day together for a MONTH!- and we're about to switch hotel rooms and then head up to see the 105degrees goodness 😀
Expect lots of awesome pics next time I see you, and tomorrow: an exciting bit of news about something else I'll be doing while here in Okie
Have a great day <3
Much love,
G
21 and older bloggies: What's your bar drink of choice? If I can't have vino, I always opt for the bloody mary –so savory and you get a serving of veggies 😉
For bloggies under 21: What's your favorite virgin drink?? I used to loooove getting alcohol-free Pina Coladas