on the go with Plum Organics
Disclosure: This post was sponsored by Plum Organics through their partnership with POPSUGAR Select. While I was compensated to write a post about their Grow Well™ products, all opinions are my own.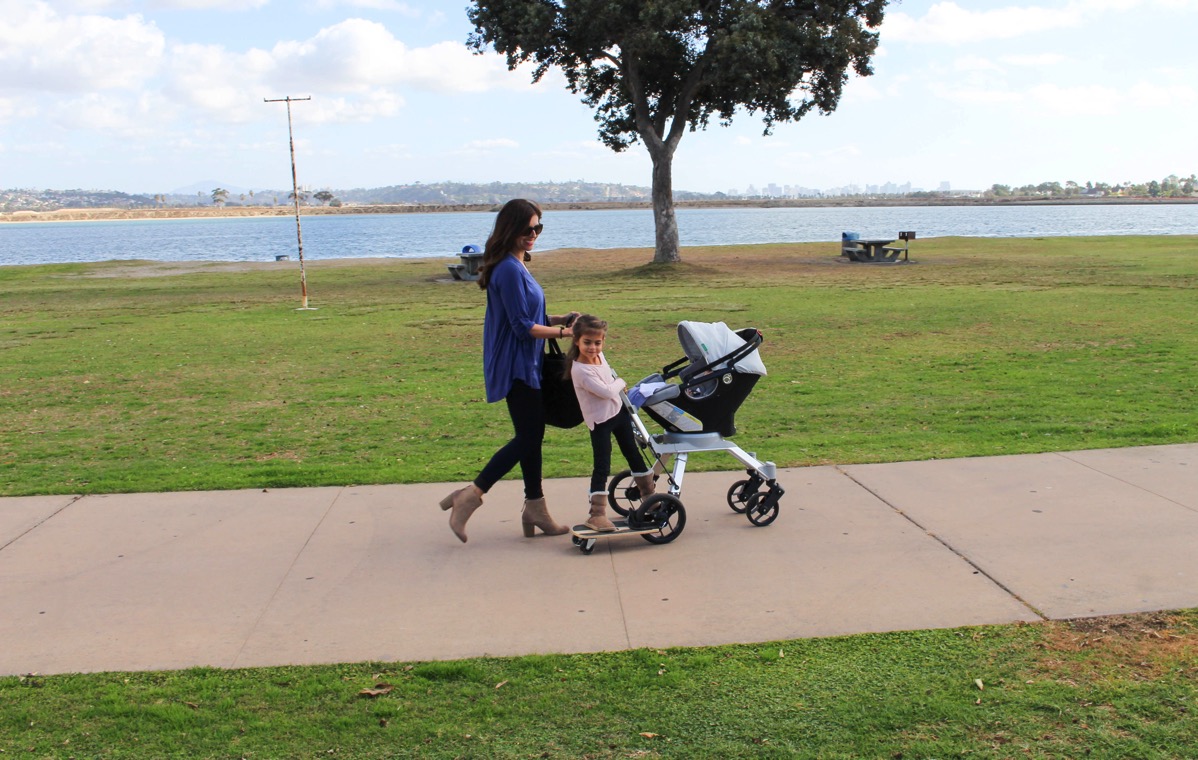 With a new baby in the house, there are a lot of things to look forward to:
sleep (maybe? one day? haha)
vacations as a family,
the day when she can really play with her big sister,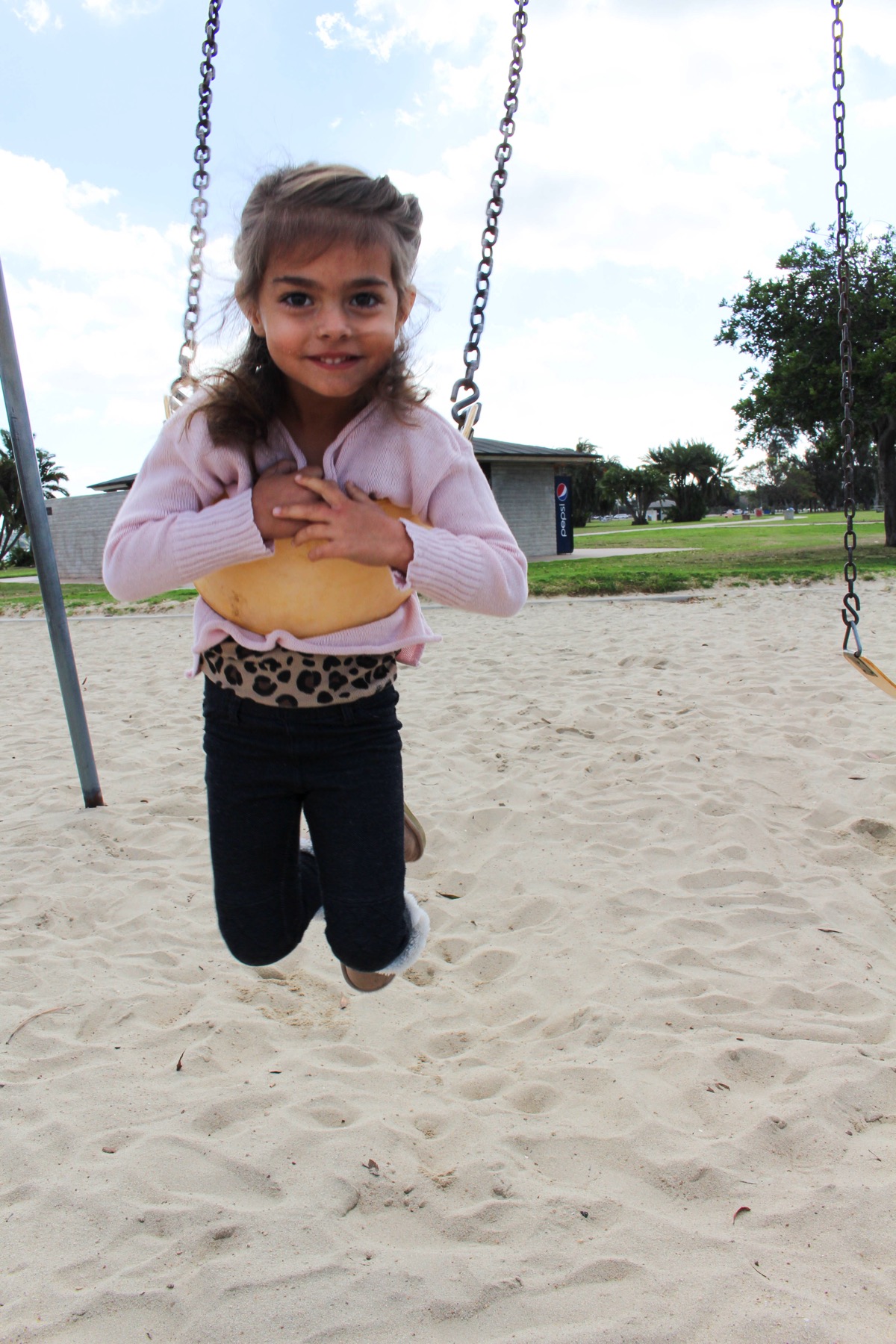 seeing her little personality grow and develop,
and I'm also really excited for the day when she can start to eat solid foods. There's something so enjoyable about watching a baby taste and explore new flavors and textures.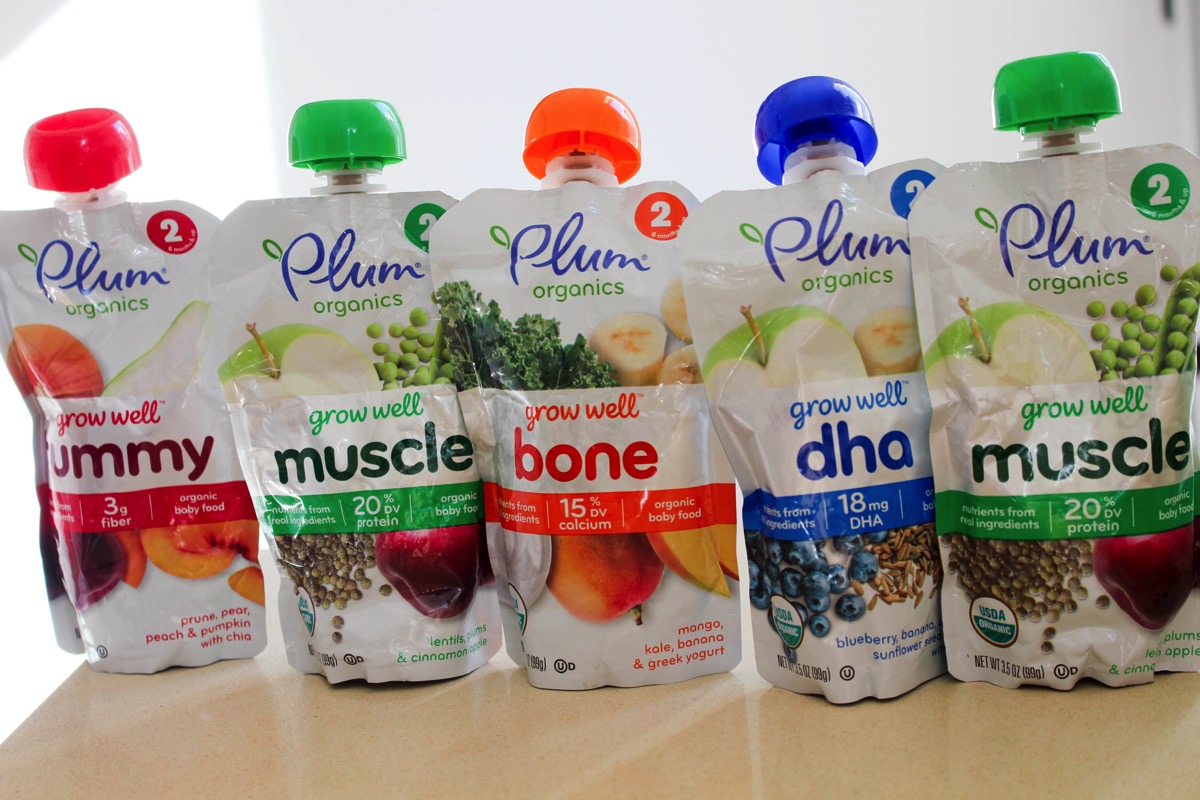 When Livi was a baby, I initially had a lot of trouble with breastfeeding and finding a formula that didn't agitate her stomach. I told myself: just make it until she can eat solid foods. Then, you have unlimited possibilities and can introduce her to a rainbow of healthy and delicious options. When the day finally arrived, I was excited to make her food. I pureed and mixed a variety of ingredients -some she loved, some notsomuch- and cut up bite-sized pieces of soft foods for her to pinch up and try.
Since then, she's become an adventurous little eater and will at least try anything, even if she decides she's not a fan. Some of her favorite foods are things I wouldn't know if she'd like (artichokes! mussels!), and I love going out to restaurants with little miss.
It's funny because Liv is only 4 years old, but so much has changed from then until now. I'm always surprised about the new options in the baby aisle, and it makes me even more excited for the days when Miss P will be enjoying solid foods and sipping pouches. Our favorite brand is Plum Organics, and they have a new line of Grow Well™ purees:: DHA, Tummy, Muscle and Bone.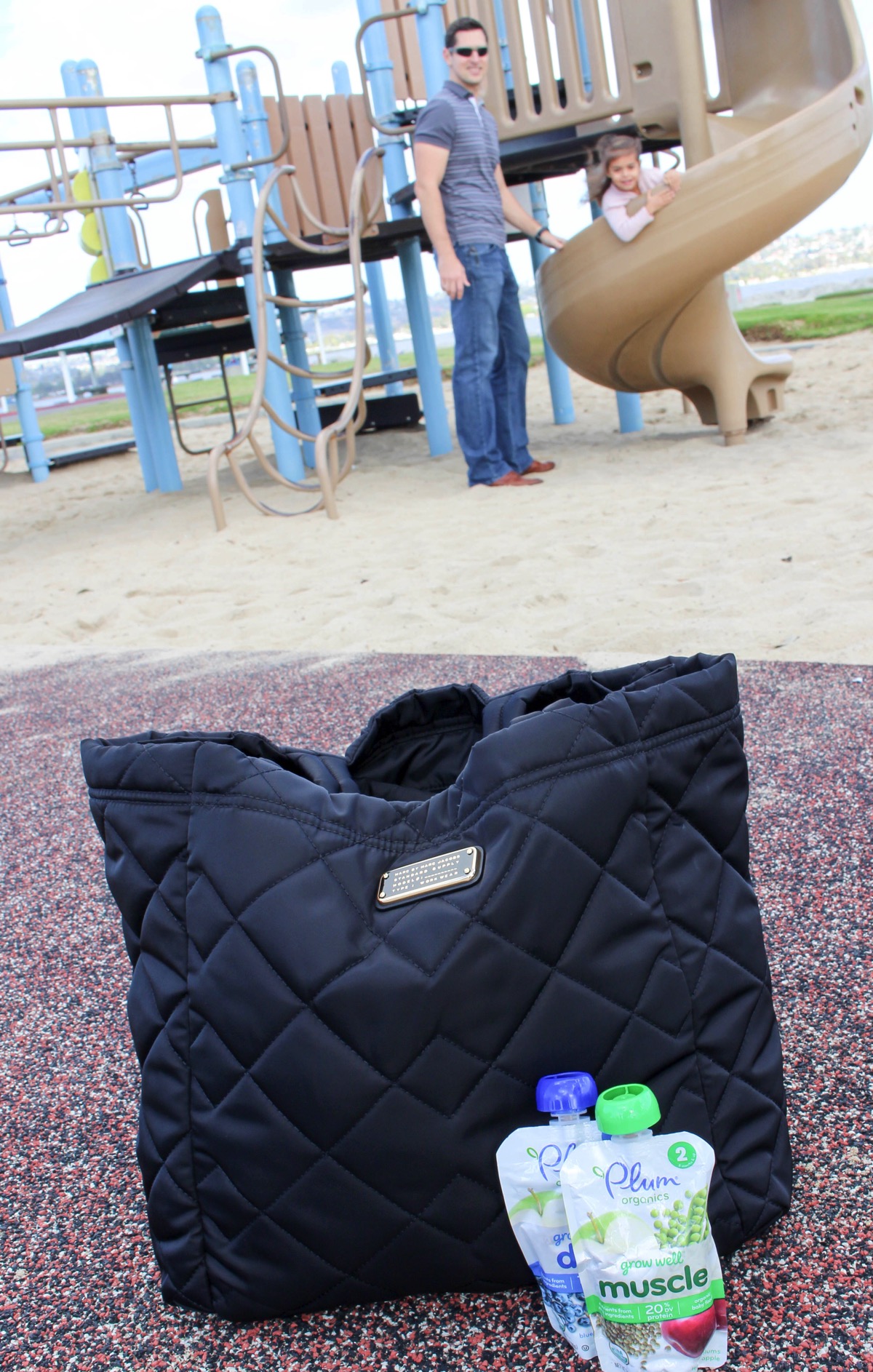 They're perfect to stash in the diaper bag for quick and mess-free snack, and it makes me happy that they offer organic foods and the nutrients growing babies need. Here's a coupon for $1 off if you'd like to give them a try!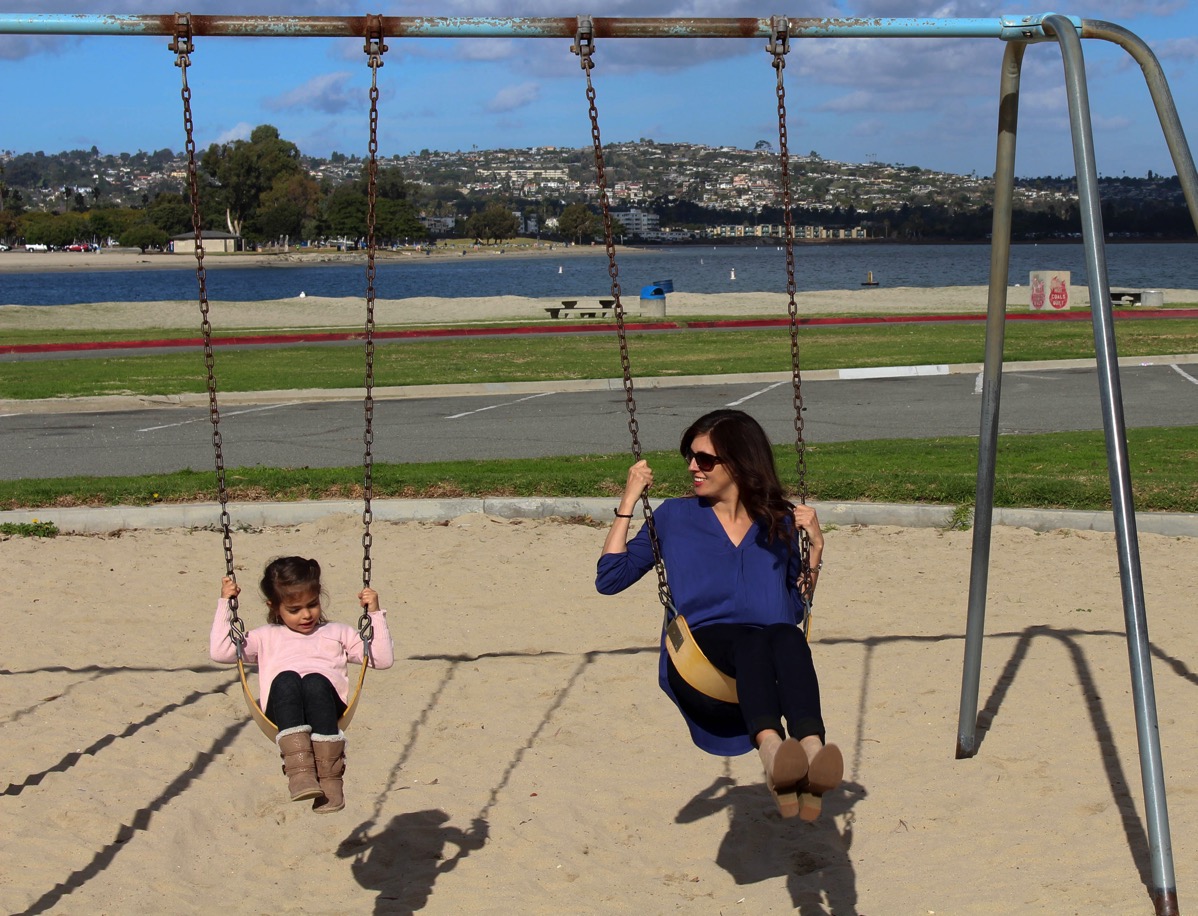 Can't wait for the day when P can join in the fun. 🙂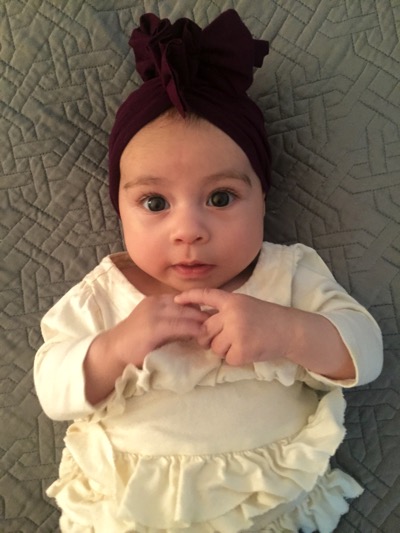 While I plan to make as much of P's food as possible, I'm so thankful that the Plum Organics line exists. It's a convenient way to offer whole, healthy foods on-the-go without needing to prep in advance. They're something I can feel good about giving my family, and we still can't venture into Target without Liv asking for a pouch.I have a feeling Miss P will love them, too, when she can eat solids in a few months.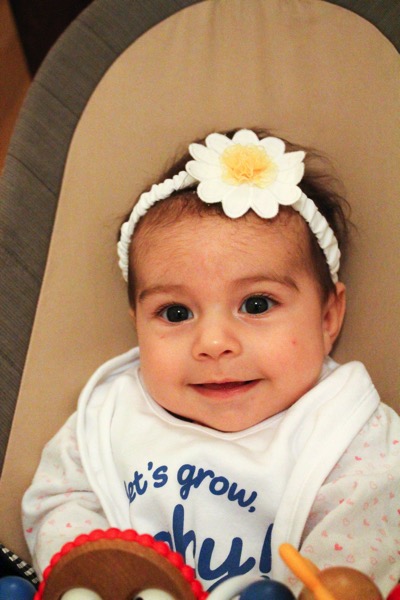 My mom mentioned that she wishes these types of pouches existed when my brothers and I were little. As a kid, I was obsessed with mangoes, so I'm sure that mango pouches would have been more convenient than carrying a purse full of mangoes around. 😉 Is there a random fruit or veggie you remember loving as a kiddo? Fellow mama friends: what are some things you always have in your diaper bag?
xoxo
Gina