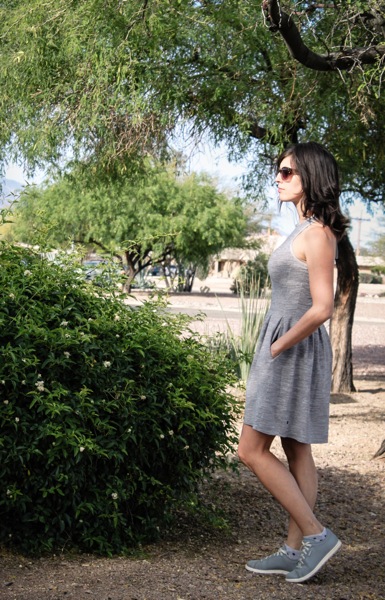 I can confidently say I've worn sneakers every day this past week. The Skyscapes pretty much haven't left my feet, and they've been the perfect "moving" shoe: super comfy, light and match pretty much everything. I like the fact that I can dress them down (wayyyy down in jean shorts and a too-old-but-I'm-never-letting-go-of-this-one U of A tee) or even pair them with a casual dress.
This dress is the lululemon "Here to There" dress. It has soft, structured fabric and an awesome fit. Bonus: the extra long zipper pull, because it's a little tricky to get into 😉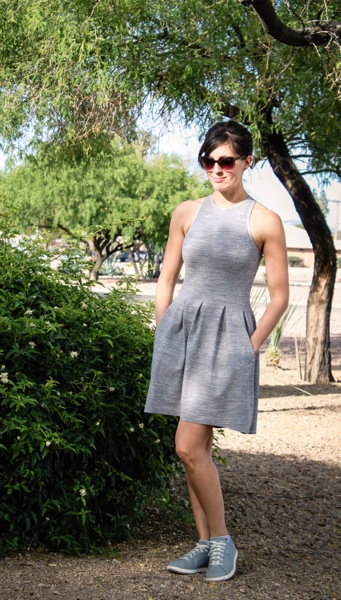 What's your favorite everyday sneaker? I'm a huge fan of Converse and TOMs, too 🙂
xoxo
Gina
*not sponsored: Reebok sent me a pair of pink Skyscapes and I loved them so much, I ordered a pair in grey.