For yesterday's recovery day, I took a complimentary yoga class at lululemon with my friend Ashley. When we go, we never really check who is teaching or what we're doing, because it's guaranteed to be good. I walked into class just before it started, and Ashley looked over at me and said, "We're doing acro yoga today."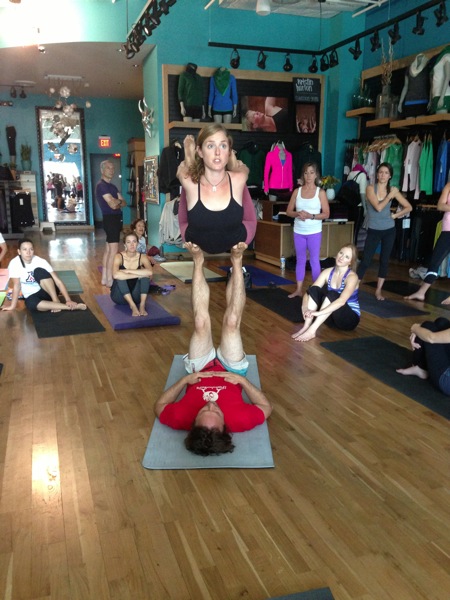 (Talking and flying at the same time = insane talent)
It's something I've never tried, and I wasn't sure if it'd be my cup of namaste. (Sometimes the Pilot will hoist me up into the air with his legs and "fly" me, but that's the closest I've ever been.) Buuuuut, it was so much fun! The instructors (Chip and Laura) were amazing, and it wasn't nearly as hard as I thought it would be. We did a slow, juicy flow -lots of twisting and holding the poses, which is exactly what I needed- and then went into balancing with a partner and spotter. The trick with acro yoga is stacking the joints, so that you don't have to depend on muscular strength to hold the other person up- it's more about alignment and balance transfer.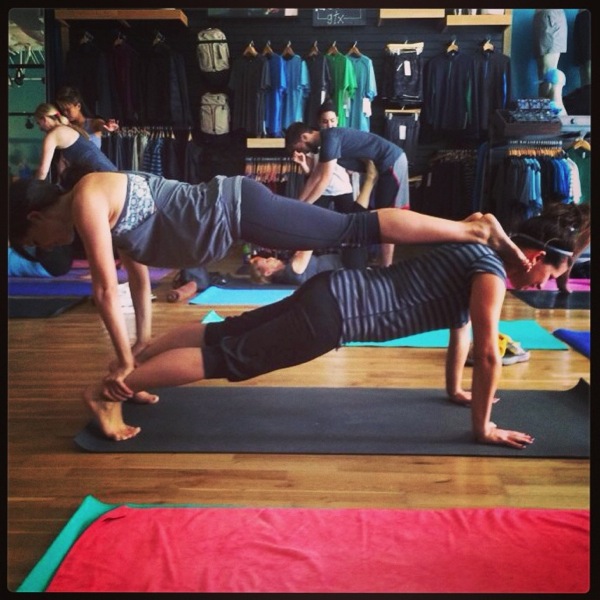 (Check out our plank!)
It's fun to step out of the box sometimes, like with two art projects I've done lately.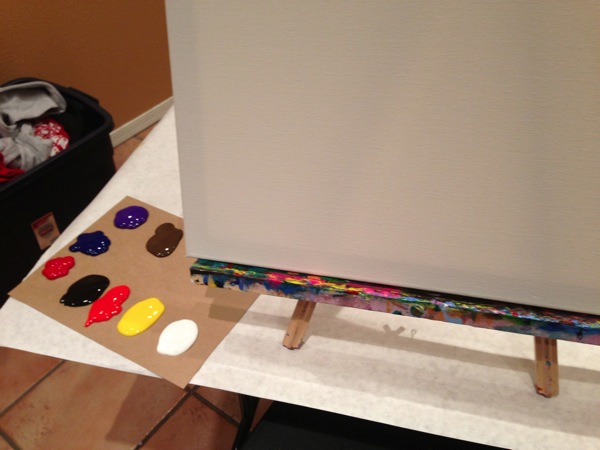 I always find painting to be therapeutic, but it's not something I prioritize in my life. I've had a blast painting our piano an olive color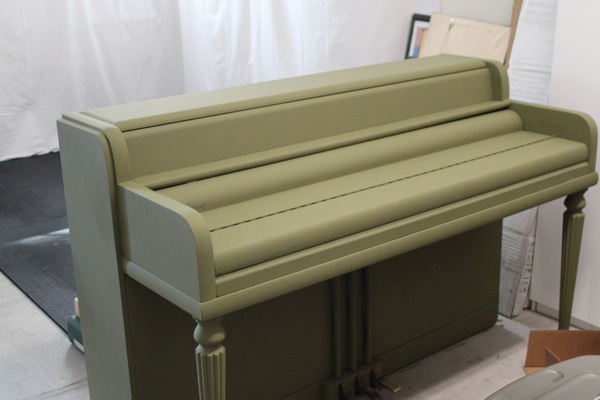 (still have to add one more coat + the shiny wax or acrylic top coat. I can't decide which one to do)
and a girls' night at Creative Juice.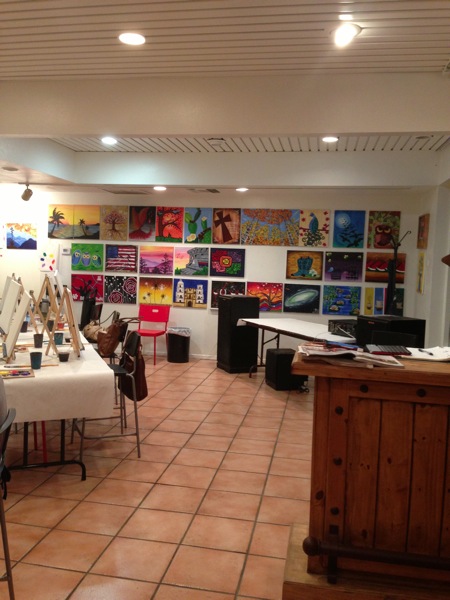 We had a squadron wives' fundraiser, and it was my first time at Creative Juice. You pay a flat fee, get a free drink (wine, beer– they have a huge selection!), grab your palette of paint, and an instructor teaches you how to complete the painting of the night. It changes each day, and I'm determined to go back for the funky Dia de los Muertos skeleton. It would be such a fun date night!
My work of art: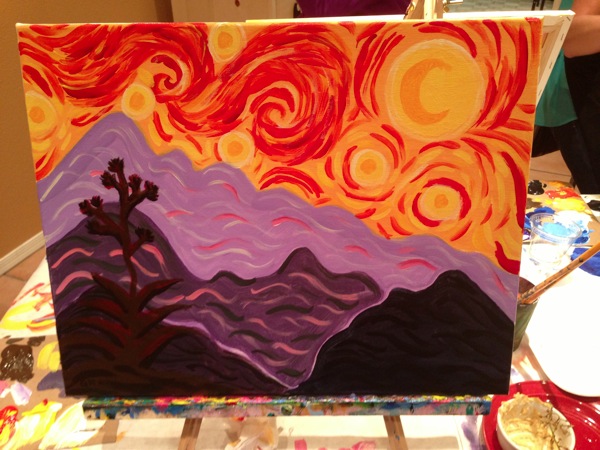 It was cool because everyone had a similar painting, but they were all so unique. I rolled with purple mountains instead of blue.. livin' on the edge like that.
We joked that our paintings were good "laundry room art" or "closet art," but it was a great time for a wonderful cause.
When was the last time you stepped out of your comfort zone and tried something new? Any fun DIY projects happening lately?
Hope you're having a happy Monday!
xoxo
Gina