Hi friends! How's your morning going? It's a cozy one over here and I'm excited to see what adventures we get into today.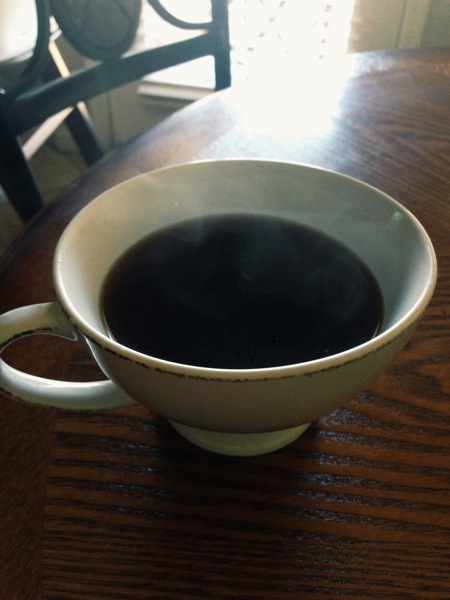 Fall brings the excitement of many things, but I have to say that the return of Wildcat basketball is pretty high on the list. It was the first "real" game of the season last night, and it was just as amazing as I'd hoped. I especially love the intro, so when we can make it on time to see Wilbur wave the flag, I get kind of excited about things.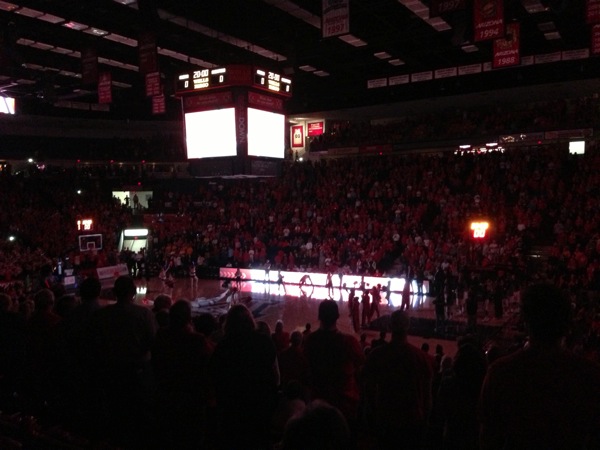 So good… and SO. MANY. DUNKS.
Check out this awesome photo bomb: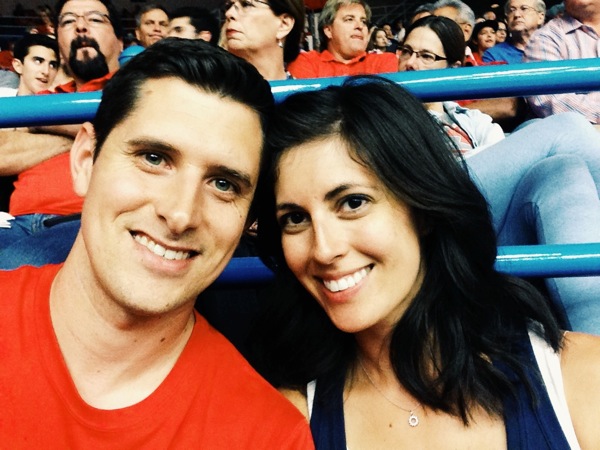 Since I'm not sure what we're up to this morning -I'm sharing some exciting moving news later today!- thought it would fun to post one of my current favorite yoga-inspired workouts. I like the addition of strength burners within the calm, and it's kind of a fun fusion workout when I can't make it to a class.
I didn't provide form cues or beginner modifications for a couple of reasons: 1) I'm not a yoga teacher, but I love to practice yoga and 2) I think the best bet if you're just getting started with yoga or yoga-inspired workouts is to take a live class. There are a lot of fantastic DVD and online resources, but with anything new, I think there's a huge benefit from receiving live instruction and adjustment when necessary. As always, check with a doc before making any fitness changes, too.
Don't let the looks of this one fool ya– it's quite the asana-kicker 😉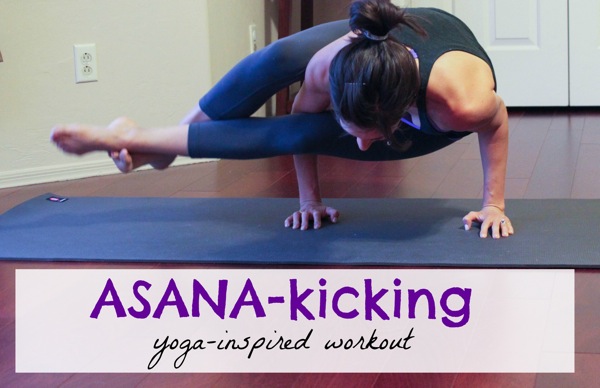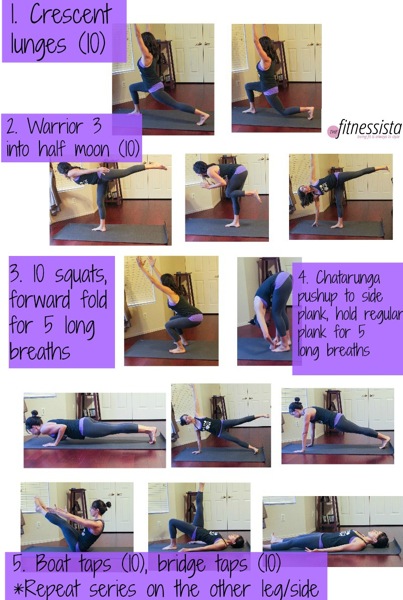 Hope you love it!
An easy way to remember the series is that you're doing 10 of each combo, breathing for 5 long breaths on the fold and plank. Repeat on the other side. Please let me know if you give it a try!
Are you a basketball fan? Who's your team? (Don't worry, we can still be friends haha)
What's your favorite strengthening yoga pose? I love to hate chatarunga pushups. I notice definition in my arms when I practice more often, and am pretty sure it's from cursing through those bad boys.
Have a wonderful day <3
xoxo
Gina