(I was going to name this post something like "Let me find my crafting scissors" or something like that, but I couldn't even think of a *tool* I could insert into the title. Let this be a testament of my non-craftiness.)
Hi friends! How's the morning going? The day is going well over here! I've been waking up a little before Liv -she's been sleeping in late, but before my fellow parent friends start to think "must be nice," please know she's been going to bed at ungodly hours- and trying to meditate first thing in the morning instead of later during the day. Stay tuned for a full post on meditation, because it's been a lifechanger for me. It helps to center me for the day, and is a blissful escape from the to-do lists that constantly run through my brain. For the past few days, I've meditated for 10 minutes about an hour before bed, and it's significantly helped with sleep quality. I downloaded a crystal bowl chakra toning album, sit on my pillow in the corner with my salt bowl and lamp illuminating the room, set a timer on my phone and close my eyes. I love it.
My little meditation corner: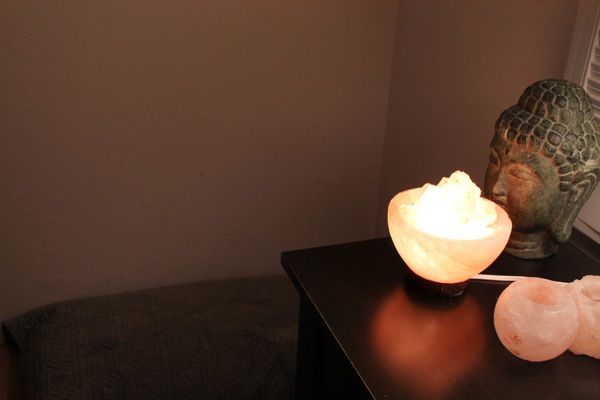 On the random side of life, and the part that has to do with the title of this post: I ordered over 700 photos from Walgreens. They're all of the "good" photos from Liv's first 3 years, and I have NO clue what to do with them. I want to put them together for her before her little sister arrives, especially since she loves looking at photos. They were just sitting on my hard drive, and I want her to be able to enjoy them! Sadly, I am not the patient type for scrapbooking. Rounding corners, and adding cute little stickers and backgrounds makes me break out in hives a little. Is there a scrapbook hack? Should I just put them in the plastic photo album sleeves and call it good? Or, is there a service where I can send my photos and they can make them pretty for us? Kidding but not really.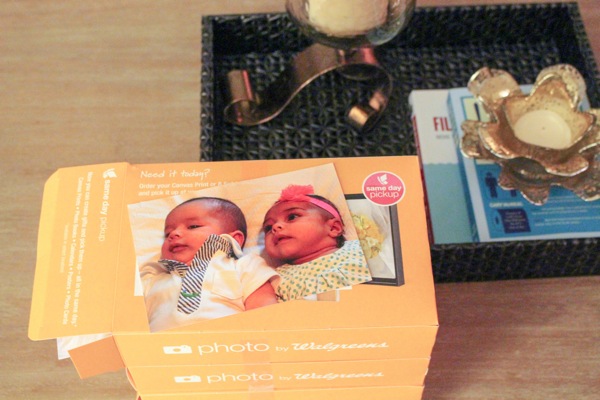 Workout-wise, in addition to Monday spin, it's been a barre-heavy week! I taught 3 classes Sunday, and taught + took a class yesterday. I'm getting to the point where certain types of exercises feel noticeably better than others -walking of all things feels terrible because of my round ligament pain- and thankfully, barre, Spin and BODYPUMP still feel awesome. (A couple of weeks ago was my last time teaching Zumba for now. I definitely miss it and my Zumba ladies, but it's not worth shaking it through something that doesn't feel right.)
Post-barre smoothie: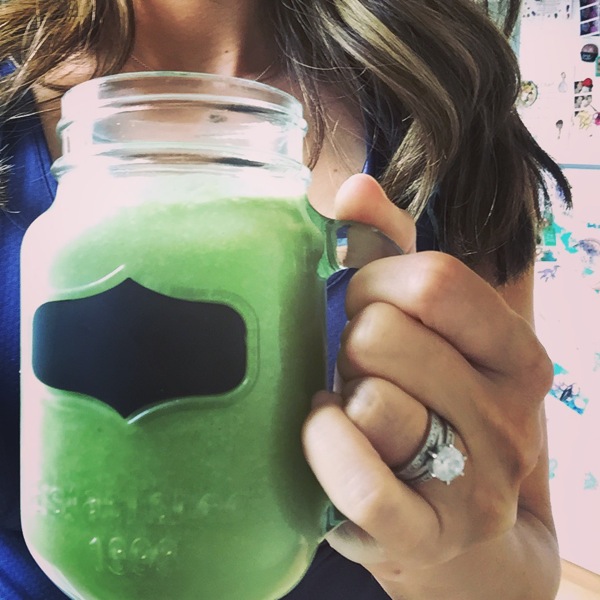 (frozen pineapple, 1/2 banana, 1 cup almond milk, 1 packet of Vega vanilla protein, handful of spinach, a drizzle of coconut oil, 2 tablespoons shredded coconut)
Last night's dinner was return of the Cobb: romaine, olives, feta, turkey bacon, grilled chicken, tomatoes, cucumber and homemade Ranch. Last time we made this meal, I was feeling pretty terrible, so it was nice to bring it back this week when I could enjoy it with gusto.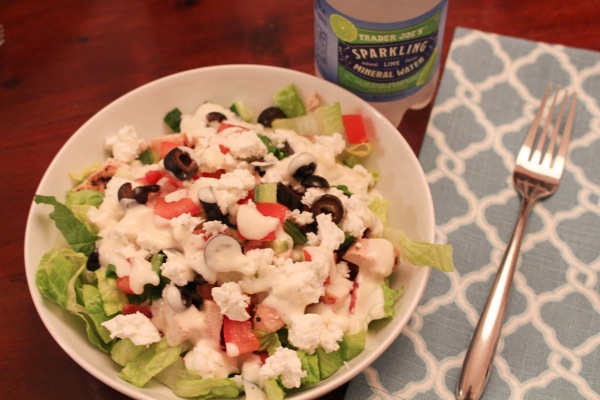 Time to pack up breakfast for the gestational diabetes test -it's fasting, so I'll have bfast ready to go for when it's over!- and get it over with. Fingers crossed that everything comes back normal.
Hope you have a lovely morning <3
xoxo
Gina
Sharing some registry must-haves on ye ol' Family page
Today's tip: next time you're in a plank, keep your hips in line with your body and your spine long. Avoid gazing up, or letting your neck drop, and press back through your heels. If you want to feel it even more, think about bringing your hands or elbows (whatever is on the floor) towards your ankles, so you're pulling everything in. It will definitely add some extra excitement to your plank! For more planking ideas, some of my fave variations are here.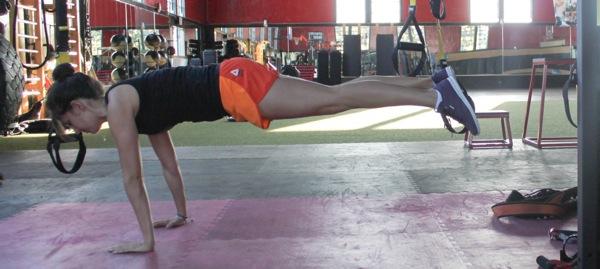 (You have to look pretty hard to see the TRX but it's in there. Sadly, I am not able to levitate.)