Breathe in, breathe out.
Wait, if I'm thinking about breathing, I'm not really mediating. Shoot.
Silence. Think of silence.
What are we having for dinner tonight? Oh yeah, lasagna. Stop, be quiet. Meditate.
Om shanti. I love when they sing that at the end of yoga class. What time is yoga tomorrow?
Be quiet. Meditate.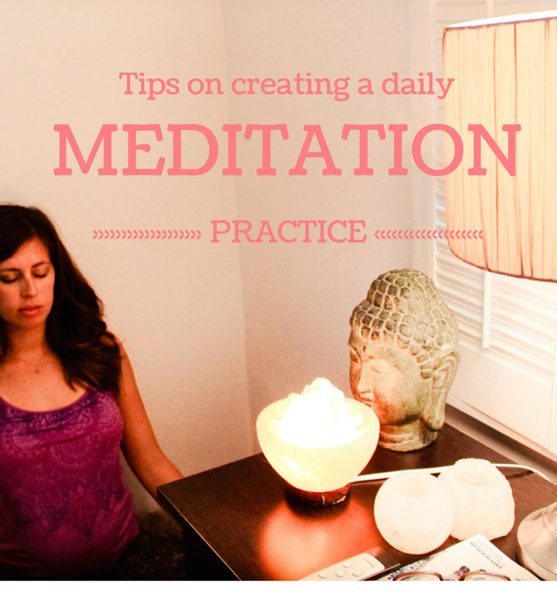 Has this happened to anyone else? This was MY LIFE when I first started *trying* to meditate. I'd tinker with it, on and off, and I often felt discouraged that I wasn't "doing it right." Also, when I finished, I didn't feel the benefits that I was *supposed* to feel; I was just kind of angry that I'd wasted some time trying to quiet my impossibly frantic thoughts. it wasn't until I learned why "why" behind meditating and the true "how" that I was able incorporate it into my daily life. And, it has changed my daily life. Meditation was a huge component of our Yoga Teacher Training, and here are some of the tips that I learned:
1) Find a quiet, comfortable spot in your house (or office) or wherever you will be meditating. For me, I know I can't meditate in a room full of unfolded laundry. It will make me crazy. I have a clean, clutter-free area in our room, with a pillow on the floor, our salt lamp, and my Buddha. You can play music or light candles/inscence when you meditate, but if it's distracting to you, don't do it. All you really need is a comfortable, quiet spot. I'm really any crystal bowl albums from iTunes right now with the gentle humming and tonal vibrations.
2) Find a comfortable position, preferably seated. Many people do like to lie down to meditate, but the challenge with that is that it can often lead to sleep. (If you find that you are constantly falling asleep while meditating, it's a good signal to improve nighttime sleep quality so you feel rested.) Also, you want meditating to be different from anything else you do. Try to avoid using as a crutch or assistance to sleep. Your mantra that you use meditation should be sacred for meditation time only. If you use it in life to calm yourself down, this could cause you to feel the emotions you were feeling (panic, anger, anxiety, sadness, etc) during your meditation. If you keep your meditation mantra for meditation time only, this will only give it power and help your body associate the mantra with feeling calm, relaxed and centered.
3) Know your mantra. I'll write about this more in my yoga teacher training recap post, but this was my absolute favorite part about YTT. I was given my own mantra to use for meditation, based on where I was born and the time I was born. Use a peaceful phrase to repeat silently to yourself as you meditate.
What is a mantra? It's a sanskrit word, and the first syllable means "mind" (man) and the second is "instrument" (tra).
From this site:
Silently repeating a mantra as you meditate is a powerful way to enter the silence of the mind. As you repeat the mantra, it creates a mental vibration that allows the mind to experience deeper levels of awareness. As you meditate, the mantra becomes increasingly abstract and indistinct, until you're finally led into the field of pure consciousness from which the vibration arose.

Repetition of the mantra helps you disconnect from the thoughts filling your mind so that perhaps you may slip into the gap between thoughts. The mantra is a tool to support your meditation practice. Mantras can be viewed as ancient power words with subtle intentions that help us connect to spirit, the source of everything in the universe. As you experience deeper meditative states, all thoughts and worries drop away and you experience the quiet that always exists beneath the noisy internal dialogue of the mind. In this stillness you may feel oneness with all life and profound peace.
Some sample (and simple) mantras:
"Ham-sah" (meaning "I am that")
"I love you, I'm sorry, Please forgive me, Thank You" – Ho'oponopono (Hawaiian) Mantra (Saul David Raye used this during a workshop, and I found it to be so healing and peaceful)
"Om" (there are 4 sounds to this: ah, oh, mmmm, and the silence that follows. "Om" is used as a charging sound, and brings intention to the universe)
There are many sanskrit mantras you can use, but I think if you're just getting started, simple is better. If anything, pick two words that you know will bring you calmness and peace, and use those. (I used to use "peace" on the inhale and "calm" on the exhale before I was given my own mantra)
4) Don't be afraid of thoughts. Initially, let your thoughts wander. Get it all out. Give yourself a few minutes to think before you start to center yourself and sink into your meditation. A good way to calm yourself as you begin your session is alternate nostril breathing, as it calms the nervous system and balances the body.
Before beginning meditation, I ask myself the soul questions:
Who am I?
What do I want?
What is my purpose?
How can I serve?
If you ask yourself these questions, try to dig beyond the superficial obvious answers. Keep asking yourself until you get deeper and deeper. It will be very challenging at first, but becomes easier each time you do it.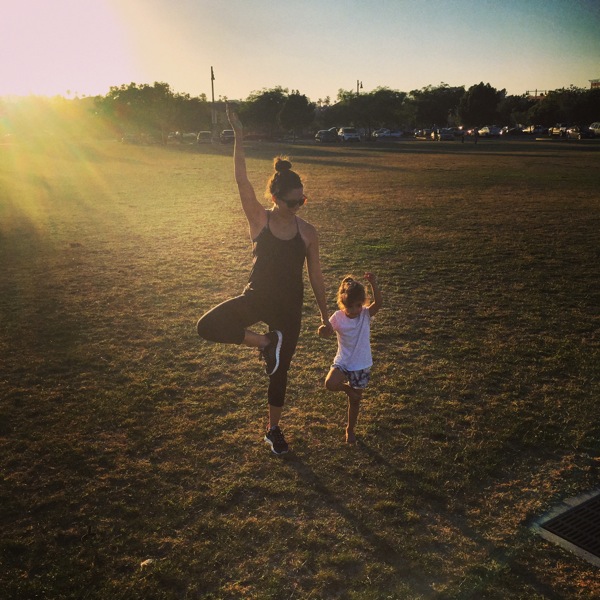 5) Once you're ready to begin, set a timer -30 minutes twice a day is the recommendation, but I suggest starting with 10 and making it a habit from there- and close your eyes. Take long, slow, deep breaths and repeat your mantra silently to yourself. Sometimes it may slip away, and your thoughts will wander, and that's ok. Your goal is to bring it back. The purpose of meditation is to fall into "the gap" which is without conscious thoughts. Sometimes a few seconds or minutes will go by, and you'll later realize you were in the gap. (You won't know you're in the gap while it's happening.)
6) What is the difference between meditating and praying?
Prayer is telling and asking; meditation is listening.
Some podcasts and apps to get started:
Headspace app
The mindfulness app
Simply Being app
Meditation Oasis podcast
The Meditation podcast
*If you know of any others that you love, please shout them out in the comments below 🙂
Some meditation benefits from this site:

Do you meditate, or do something similar to center yourself for the day? What's your strategy when you start to feel anxious or stressed?
xoxo
Gina
ps. Thank you for all of your help with my photo dilemma! I ordered some old school albums for the prints I picked up at Walgreens. Going forward, I think I'm going to try Project Life per many of your suggestions! I love the idea of making an album a year (so this doesn't happen again haha) and maybe I'll use that as a new New Years tradition. You always save the day with your awesome suggestions and tips! xo