Hi guys! Hope your day is going well! I'm SO STOKED it's almost the weekend 🙂
Thanks to all of you guys who took this morning's April Fools post so well. I really just intended it to be light-hearted and funny and some people were offended by it. For the record, there is nothing wrong with a pulled pork sandwich..and there is EVERYTHING wrong with a cookie diet 🙂 For a certain girl to say I was encouraging forbidden attitudes about food by my post was a virtual slap in the face.. especially since I try to encourage positive thoughts about food and fitness :/
Anywho,
I did indeed make Indian Food last night 🙂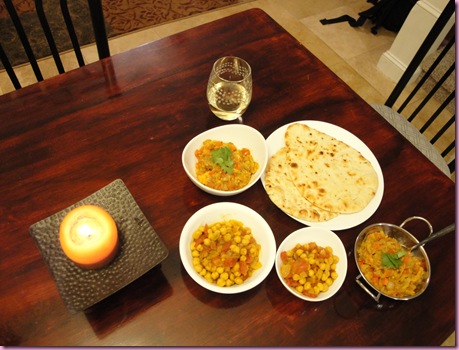 The only daunting thing about Indian cuisine is the amount of spices you need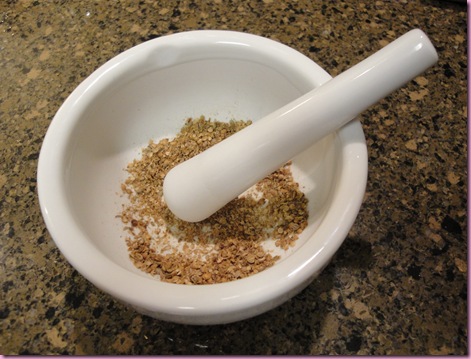 (I had fun smashing up the coriander)
And the amount of chopping required.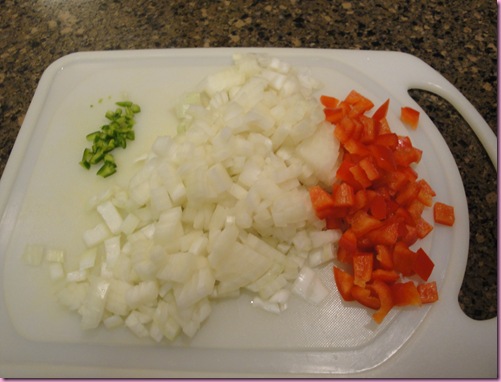 After that, it's a piece of naan 😉
I made some channa masala using this recipe.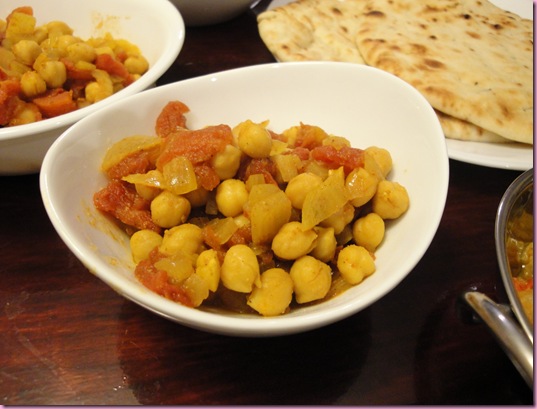 And some of my favorite, Baigan Bhartha, using this recipe. Thanks so much to Sonia for sending it to me 🙂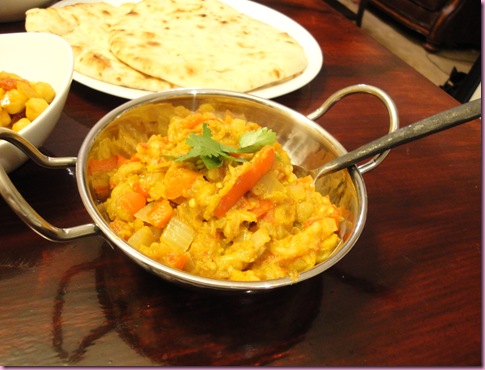 They came out fiery and supah SPICY!!!!
I warned the pilot, but he said he could handle it 😉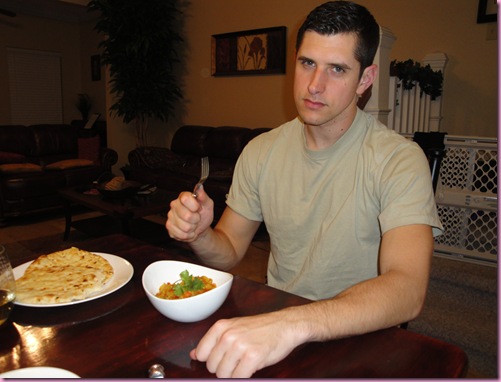 *swoon*
Complete with garlic naan for the pilot (store-bought), it was a perfect little Indian feast.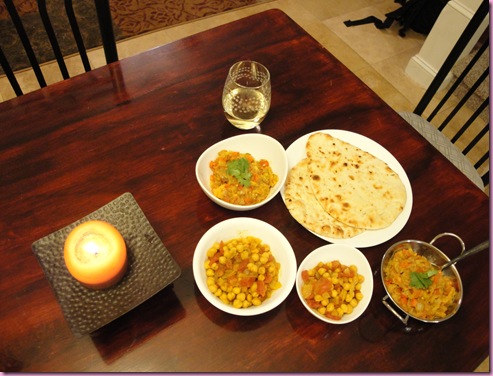 I'm really not sure how that wine got in there 😉
Well I'm off to chill with the pilot, who got off work EARLY today, then head to work.
Have a great day <3
Gina
Have you had Indian cuisine before?? What's your favorite dish? If not, what are you waiting for?! 🙂