Plan for Success + Fashion Friday
Hi friends! IT'S FRIDAY 😀 So glad. What are you up to this weekend?
Thank you so much for your sweet comments on last night's post. It's going to be like Christmas when we finally get to open the POD 🙂 Also, thank you to those of you who helped with my demographic survey. Ya'll are awesome 😀
We just got home from our morning walk with Bella: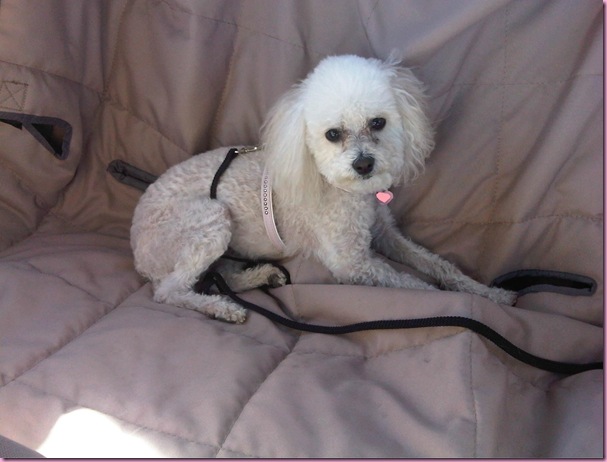 and munched a quick and easy b-fast. PB & J burrito for the Pilot, brown rice farina with almond milk and blueberries for me: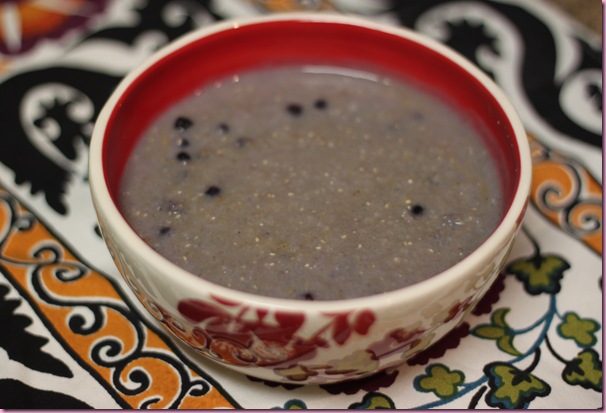 Since I've been doing the mini meal thing more often, it's taken a little extra planning to get meals together. Like most things in life, you have to plan for success and the results are totally worth it. It's great to come home from a busy day and have a snack waiting for me, or something that I can take with me and munch on the go.
Here are some of the things I've been taking along with me lately: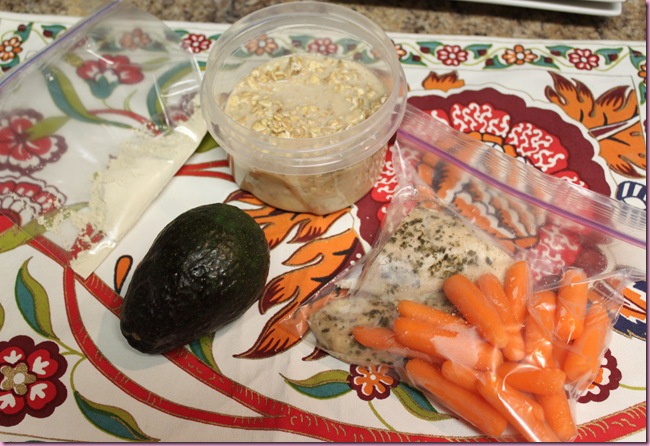 Sun Warrior in a baggie, a small bfast cookie (using 1/3 C oats), an avocado and 1/2 organic chicken breast with carrots
Other faves:
-Larabars
-Hummus and veg
-Brown rice tortilla and cashew butter roll-up
Bean stir fry has become a staple over here: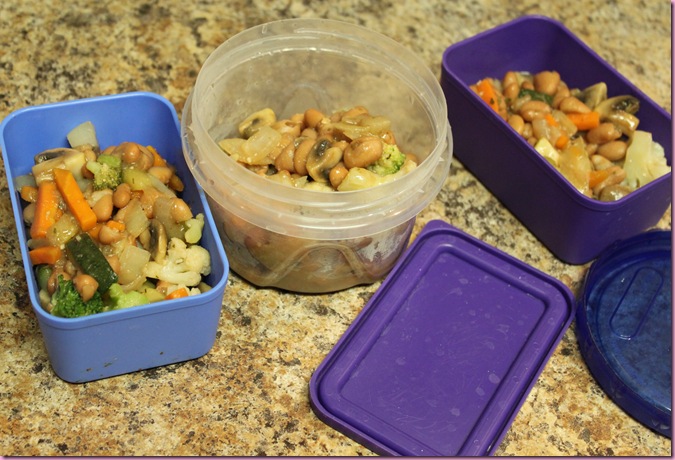 I'll always start out the same way by using half an onion and two cloves of garlic, then do different variations by adding in seasonings, beans (pinto, black, kidney, lentils, pinto or chickpeas), veggies of choice (last night it was cauliflower, zucchini, broccoli, mushrooms) and put it into serving-size containers for easy grab-n-go. I'll usually sprinkle some flax, almonds or sunflower seeds on top and munch away.
To-to list is bumping today, but I'm going to set aside time for a yoga class and acupuncture in there 🙂
Have a lovely day and I'll see ya this afternoon with a raw sandwich bread for one recipe.
xoxo
Gina
Fashion Friday: Swimsuit cover-ups! Since beach and pool season is fast approaching, I thought it would be fun to post some cute beach cover-ups that could also double up for lunch or dinner out. I *used* to just throw some sweat shorts or jean cut-offs over my swimsuit, until I discovered how stylish and multipurpose cover-ups can be.
1. Tunic or button-up shirt
Here's a tunic I just picked up on sale from J Crew: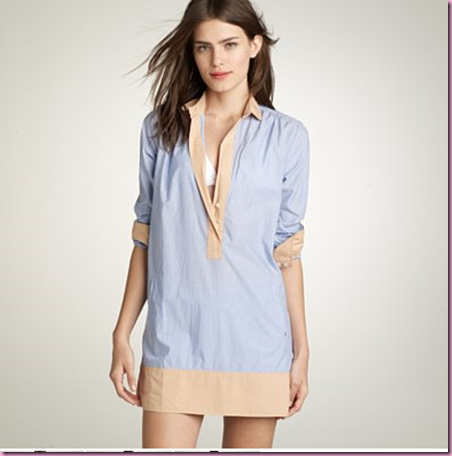 J Crew
I got the black and grey one and LOVE the look of an oversized button-up shirt over a swimsuit. This is a similar style and could easily be worn with structured sandals to lunch.
The plan is to wear it with my white swimsuit,
a hat: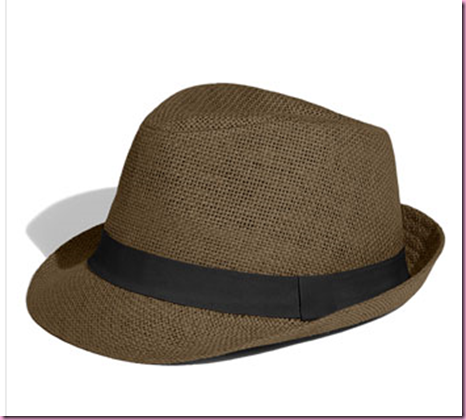 Nordstrom
and my coconut bead bracelet.
2. Sundress from Victoria's Secret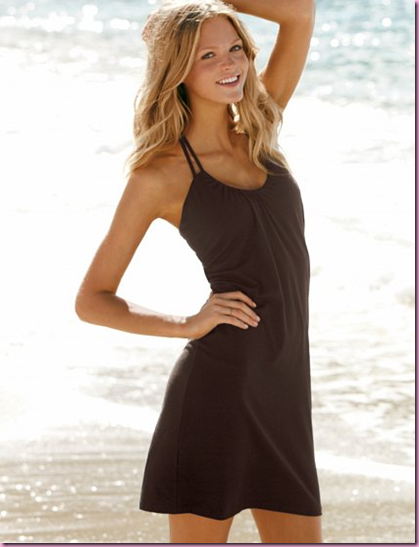 Victoria's Secret
I am obsessed with the VS dresses for summer. They often go on sale (29.50 right now!!) and I have one in about every color under the sun (and they're all in the POD… wahhh), but are perfect for swimsuit cover-up to dinner. They're extremely classic and they release the same dresses every summer. I'll often wear a VS dress over my swimsuit to the beach, throw my hair up in a messy bun with some embellished earrings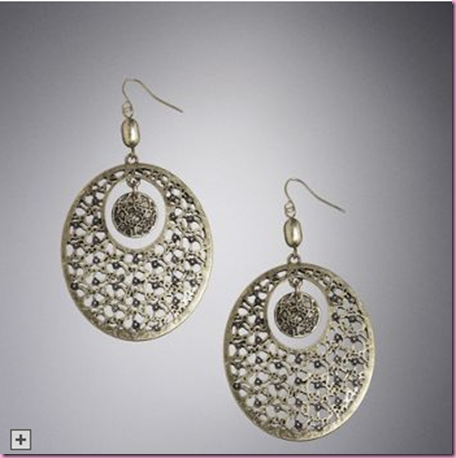 Express
+ sandals or wedge shoes
= ready for a night at beach clubs or casual dinner
3. Maxi dress
Usually if we have a more formal night out after a day at the pool or beach, I'll usually go back to the hotel room to shower/get pretty/change. If for any reason we have to go straight out to a *nicer* dinner or lunch (or if we'll go inside the resort to eat), a maxi dress is always a great choice.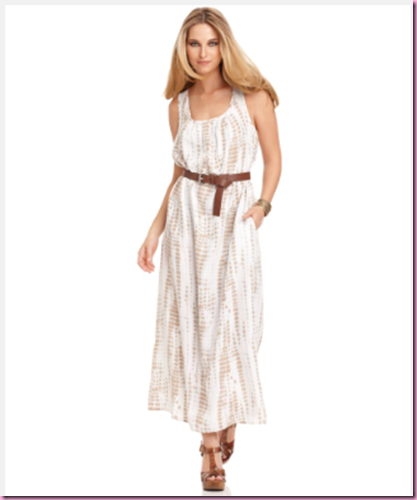 Macy's
+ belt and wedge shoes
or
+ sandals and cuff bracelet
Good to go 😀
Do you have any fun cover-up ideas? Any hawt swimsuits you have your eye on? Please feel free to link it up in the comments- it's always fun to help each other shop 🙂