Pool, pull-ups and a [zumba] playlist
After an awesome breakfast,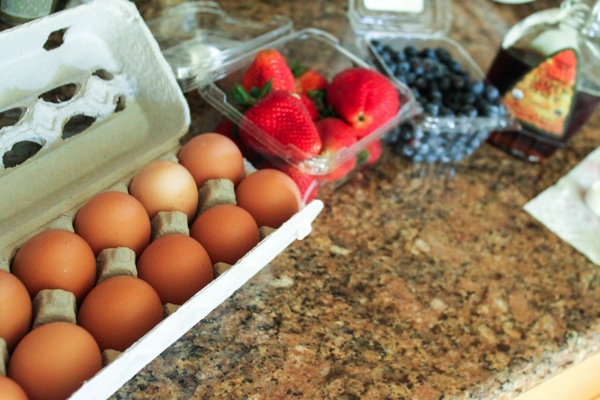 (pancakes, berries and eggs)
We grabbed our swim stuff and left for a morning adventure – it was a perfect day for a swim!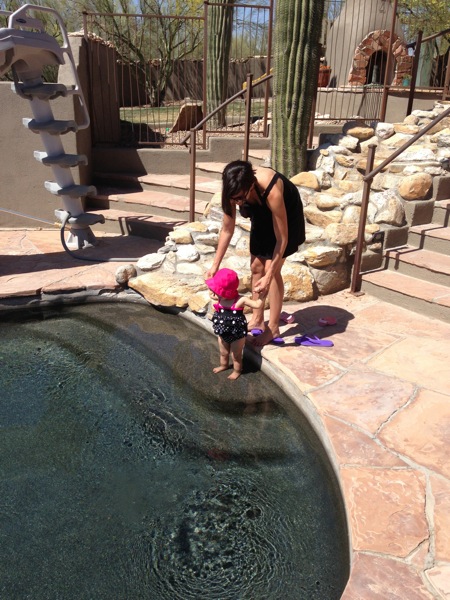 In standard Gina fashion, I messed up the times at our gym to use the pool. I thought the pool class started at 10:30, but turns out that it ENDS at 10:30. When we got there, the pool was filled with ladies in sun hats, twisting and rocking horse-ing away. I called the dadoo to see if he would mind if we took a dip in their pool, and he said no prob. It worked out perfectly, especially since my dad's pool > anything else. (It has salt water, which is lovely)
The Pilot even got to join us 🙂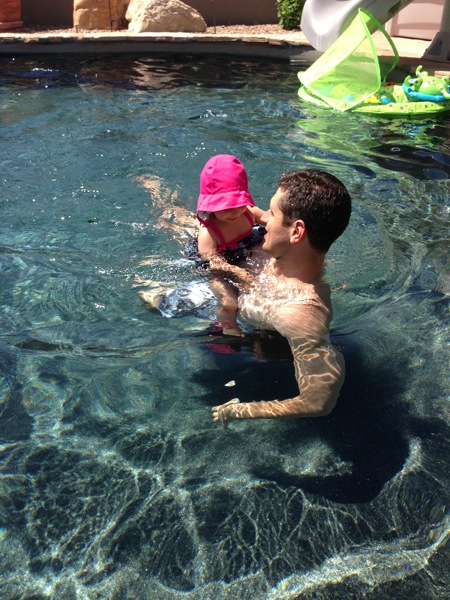 We had a blast taking turns swimming with Liv, splashing and pretending to be fish, then we came home for watermelon,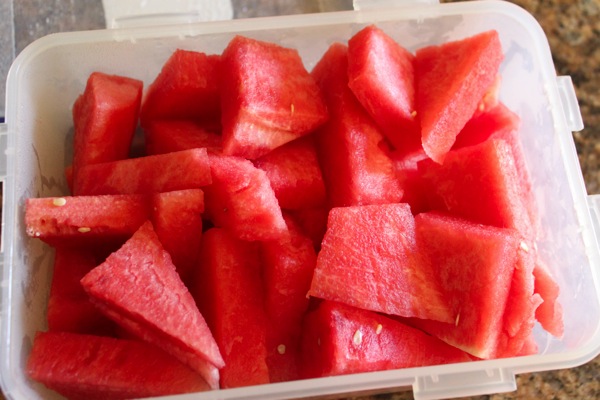 (swimming and melon — summer is officially here)
and the standard family pull-up contest.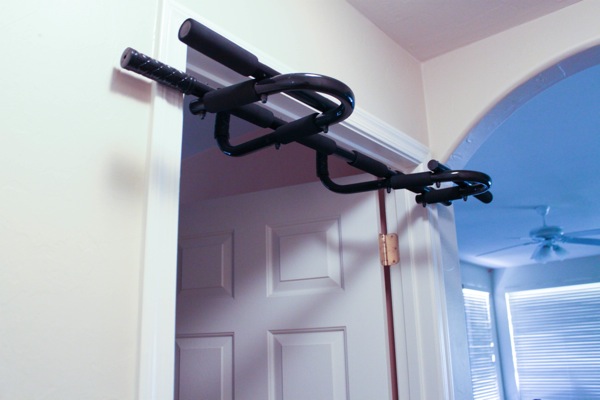 The Pilot ordered the pull-up bar
a week or so ago, and when he did, I thought, "That's cool but we'll probably never use it." Surprisingly, we've used it almost every day, and it's been a fun little competition. The Pilot can do more than I can, but my goal is to get to 5 full pull-ups by the end of July. I'll take a video to share 😉 In our house, we're randomly known to bust out in pull-ups and sometimes, late at night, we practice yoga inversions. We're really cool. Haha.
This afternoon, we're going to visit Kyle and Meg -they're back from their honeymoon!- and after yoga, I'm going to work on revamping my playlists. I've started to get sick of the usuals and it's time to power it up again. Whenever I have new songs on my playlist, I get a better workout, and it's also great motivation for running.
I seem to have an easy time revamping my Zumba playlist… maybe listening to the "En Vivo" station on XM has something to do with it? Here are some of my current Zumba faves, which I also like to listen to for regular strength and cardio.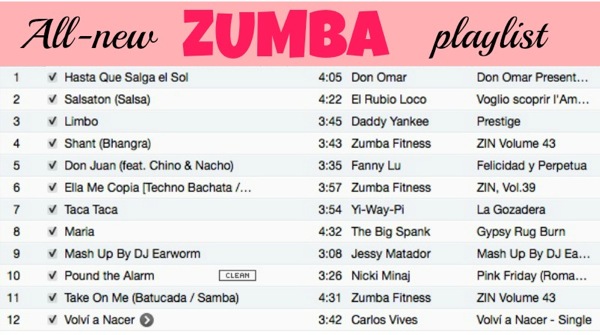 If you're a Zumbie, what's your current favorite song? Any requests for choreo? Sasha and I are making some new videos tomorrow to share on our channel!
What's your favorite at-home fitness tool? 
Hope you're having a great day!
xoxo
Gina