Hi friends 🙂
Happy Monday! Thank you so much for all of your support and words of love about Vies going to college. Foxy lady is already settled and living it up with her new family in Phoenix <3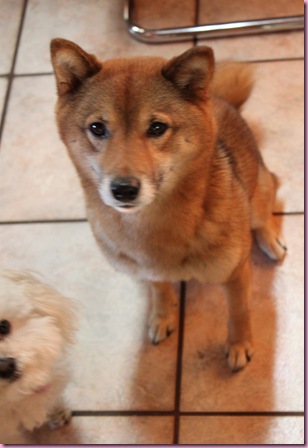 So, since I've gotten to Tucson, I've made up for lost Mexican food 😉
Last night, we dined at Guadalajara Grill, where they make the salsa and guacamole fresh at your table (according to your spiciness preferences), give you magical sangria glasses that refill on their own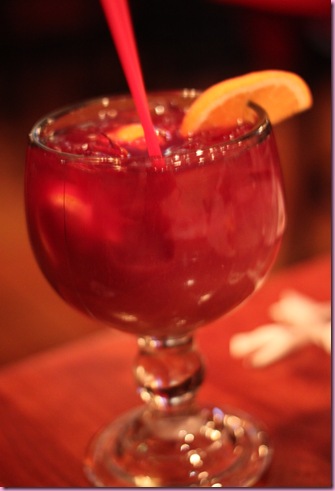 and warm tortilla chips that will envelope your soul in a warm sarape.
For my entree, I rolled with the guaco-tacos: homemade tortillas filled with fresh guacamole and lettuce, refried beans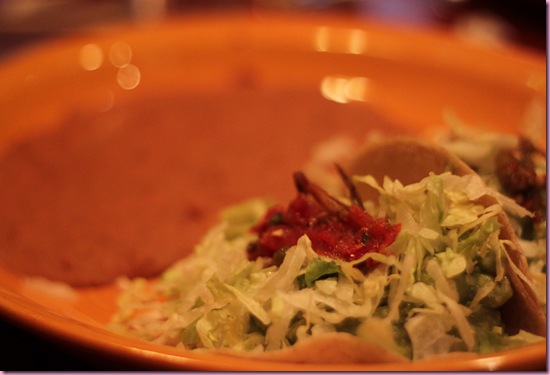 and rice, which I subbed veggies for.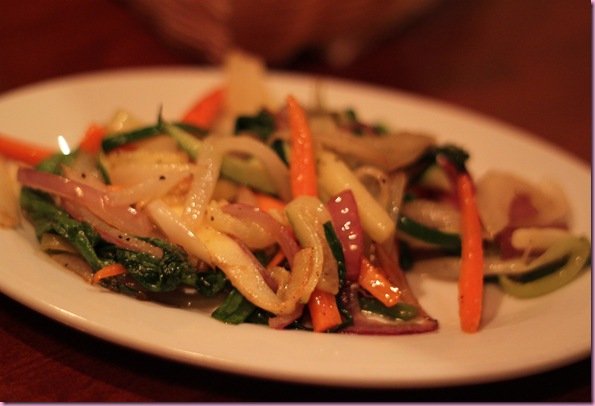 It was uhhhhmazing.
Since I've gotten to Tucson, I've also started to feel more adventurous with my food (hi, chicken), and am experimenting with foods and recipes that have always been on the backburner (pun?).
Like last night… this girl made muffins.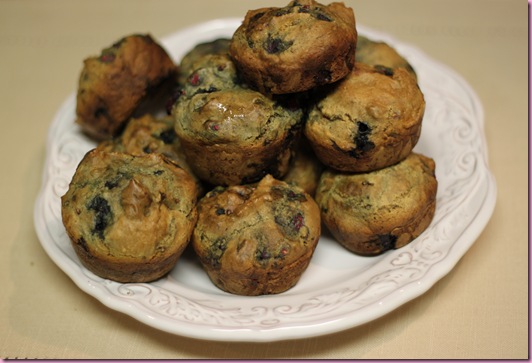 So I pretty much never make muffins, unless I make these blueberry ones for the Pilot. My carb of choice is either a doughy piece of bread or a gooey piece of cake. The muffin is like the middle man.
After perusing some recipes online, I remembered one was in my Babycakes cookbook and decided to give it a whirl.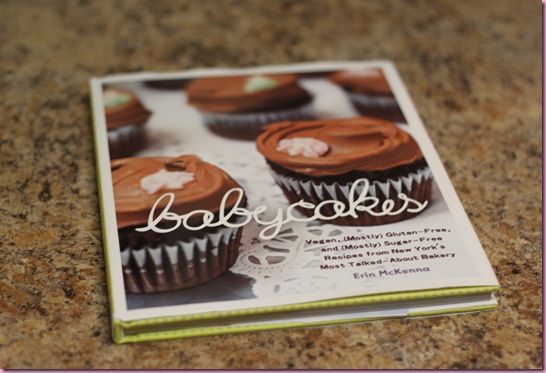 Per usual, I didn't follow it exactly.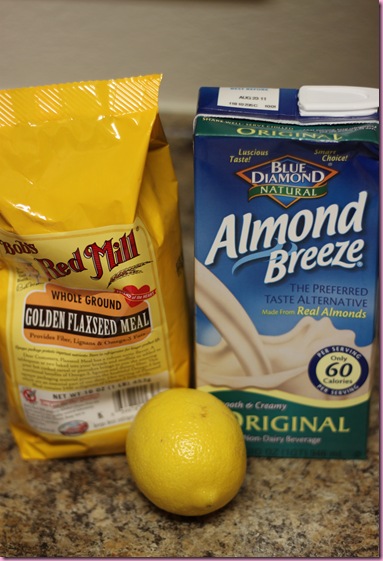 I added lemon to the almond milk, to make vegan buttermilk (you can also use apple cider vinegar to do this), flour was Bob's gluten-free baking mix, no agave in the casa (my bro made me throw it away since it was banned at Canyon Ranch) so I used Stevia baking mix, added some flax and mixed organic berries because I was feeling a little wild 😉
Turned this: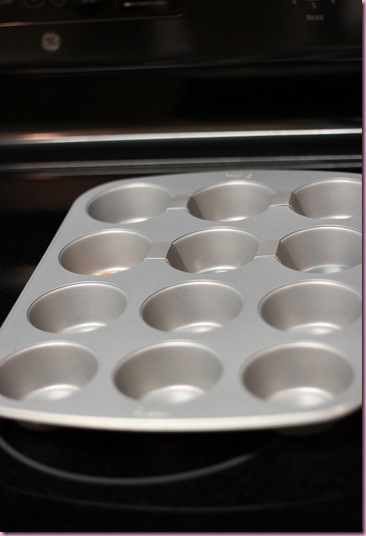 Into this: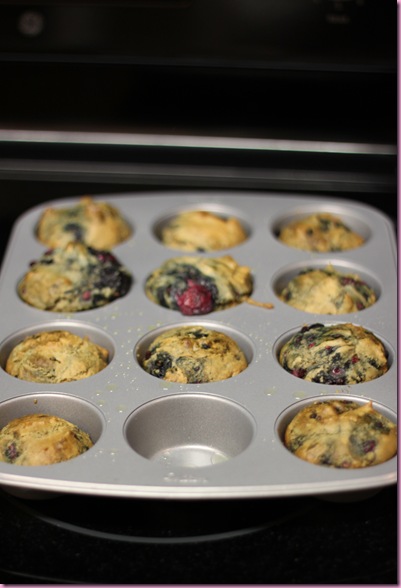 Mmmmm. Multi-colored lopsided muffins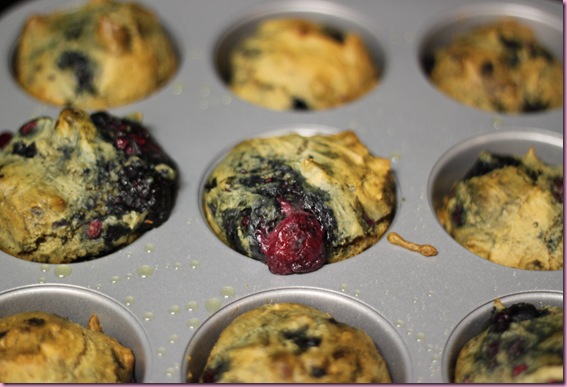 Ewww. Haha :oP
I incorporated one of the culinary disasters into this morning's Mexi-meal:
Leftover veg and frijoles, scrambled 2 farm eggs, topped everything with farmer's market hot salsa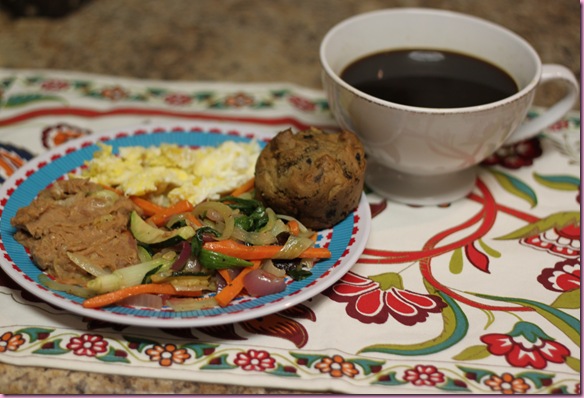 The muffin was ok, but I still prefer bread or cake 😉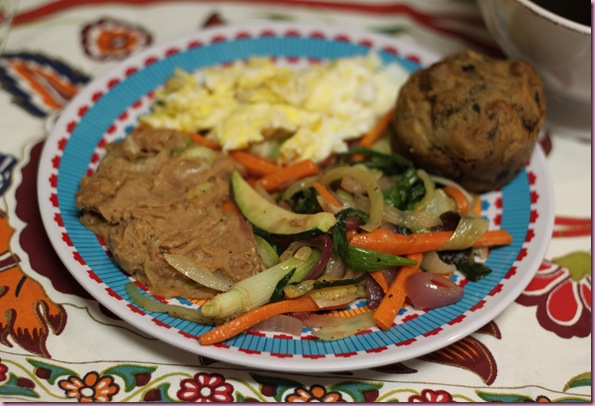 I'm off to walk Bella before yoga and then lots of work to do.
See ya laterrrrr <3
xoxo
Gina
Something to do: Sign up to follow me *here* for all of the sahweet OpenSky deals we're offering. You'll be entered in the Vita-mix giveaways that start this week- one lucky follower gets a Vita-mix every 10 days! When we get up to 10,000 followers, a winner will be chosen for a two-year supply of Sun Warrior.
Today's workout jam: "Bring Night" by SIA – a fun, happy song for upbeat, steady state cardio. You'll love this one 🙂