Hiiiiiii 😀 How are you? Hope you're having a lovely day.
My to-do list is expanding at an exponential rate! Opening a business is no joke.
Despite the craziness, and in an effort to keep my sanity, I took Bella for a long walk/jog: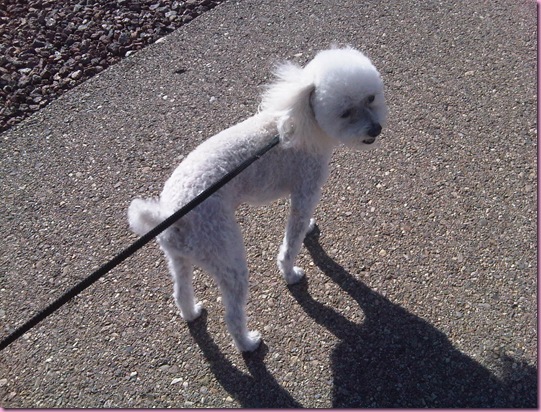 (she looks so teeny and funny with her new haircut!
made a lil stop at my favorite store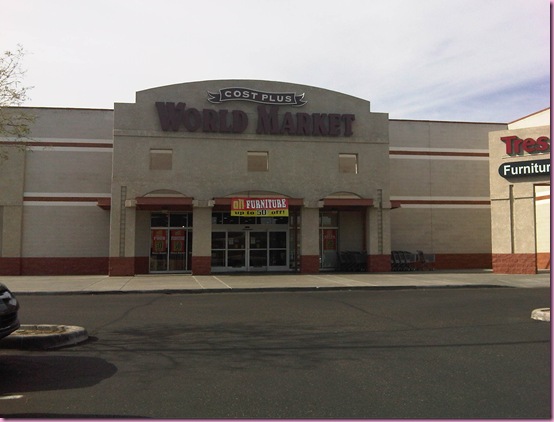 and ate some seriously delicious food.
An amazing green apple, fennel and onion salad, topped with garlic gold and Trader Joe's balsamic vinaigrette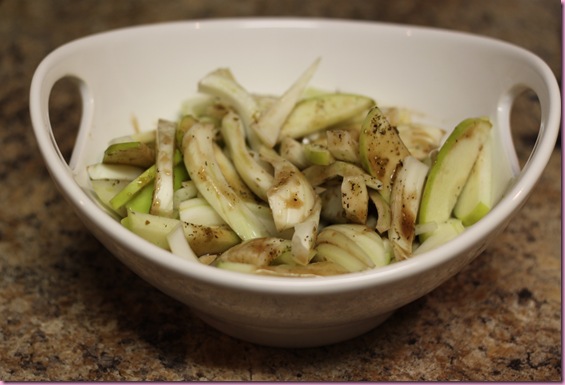 + a pizza made with crumbly flatbread dough (I froze last weekend), marinara, Daiya and kalamata olives.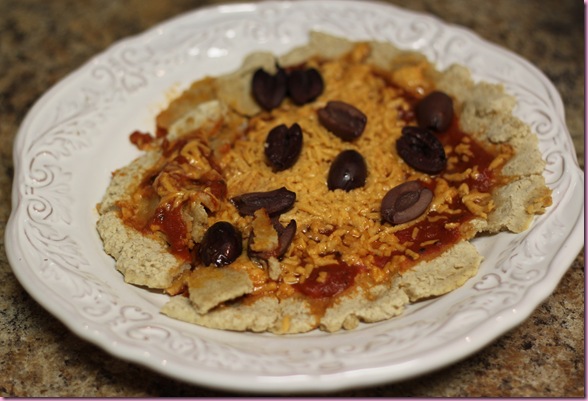 Hit. the. spot.
I also made this little solo spin workout for you guys. It's a great choice for a winter workout since many of us are taking our workouts inside, a fun way to switch things up, and an excellent low-impact option.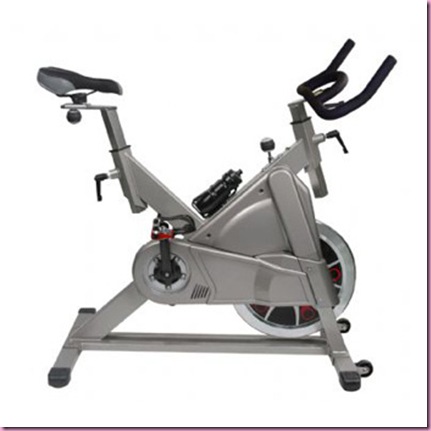 Source
Tips:
-Please check with a doc before making any fitness changes, and don't attempt this workout unless you've taken a couple of spin classes and know your bike set-up, proper form, and resistance levels
–Resistance: Level 5 is so that you feel like you're biking down the road, level 7 is challenging, 8: very challenging, 9: your hardest level, and 10: your pedals stop. Make sure you can make smooth circles with your pedals, knees straight ahead, push down with your heels (instead of your toes), upper body relaxed.
-The playlist is just a suggestion, so feel free to use your own tunes 😀
-Have fuuuuuuun 😀
Solo Spin #3:
| | | |
| --- | --- | --- |
| 1. "What Part of Forever" Cee Lo Green | Level 5- Warm up | Use this song to take some nice deep breaths, a quick easy pace, and focus on the awesome ride you're going to have 🙂 |
| 2. "Hey Baby" Pitbull | Easy running- Level 6- enough to support your body weight | Stand one minute, sit 30 seconds- get your legs warmed up |
| 3. "Stereo Love" Edward Maya and Vika Jigulina | Seated climb- Level 6-8 | Have a seat- bring the resistance to level 6. Start your climb- every time you hear the tango part of the music, add some resistance. End the song at level 8 |
| 4."Dog Days are Over" Florence + the Machine | Standing climb and tempo surge- Level 8 | Stand up for this song—keep the resistance at 8. Steady pace, speed up a little (not a sprint, but a tempo surge every chorus) |
| 5. "Bring Night" Sia | Seated sprint- Level 5 | Have a seat and bring the resistance down to level 5- easy enough that you can pedal quickly but enough resistance to feel it. Keep a quick pace during the verses and SPRINT during the chorus |
| 6. "Fly" Nicki Minaj and Rihanna | Standing climb and hover- Level 7 to 9 | Stand up on a level 6 and for the first minute, bring your resistance up to a level 9. During each chorus, keep your upper body entirely still- no bouncing. |
| 7."She Ain't Got" LeToya | Jumps- Level 6 | Bring the resistance down to a level 6 and do some easy jumps (8 counts up, 8 counts down, 4 counts up, 4 down, etc) to get your heart rate down a little and shake your legs out |
| 8. "Did it Again" Shakira | Tempo run- Level 7/8 | Increase the resistance to level 7 and stand- focus on keeping the beat of the music for the entire song. If it's easy to keep the beat, add more in. Make it challenging. |
| 9. "Fuego" Bond | Climb with tempo- Level 8-9 | Last chance for glory! Have a seat and bring your resistance up every 30 seconds. When you can't take it anymore, stand and add more resistance. End the song standing at a very heavy climb |
| 10. "Grenade" Bruno Mars | Cool down- Level 5 | Bring your pace down, take some nice deep breaths, on the bike and off the bike stretches |
Hope you enjoy the workout! Let me know if you try it 🙂
Enjoy the rest of your day <3
Gina