Preschooler Eats (4 Years Old)
Hi friends! How's your week going? Hope you're having a great one. I've had some requests to share some of the kiddos' meals on the blog, and thought it would be fun since I'm always looking for new ideas, too. A huge development in our house is that miss P started solids a couple of weeks ago! I'm taking my sweet time to introduce new foods (just to make sure she doesn't react to anything), and so far she's had apple, oats, and sweet potato. She loves them all! I was cracking up yesterday because I was feeding her pureed sweet potato in between eating my own breakfast. Every time I put her spoon down to take a bite of my egg and toast, she'd start whimpering. As soon as I picked up her spoon again, she'd open her mouth widely, ready for the next bite. It was absolutely adorable.
For Liv, she still eats a lot of the same things we do. We hit a bit of a picky phase, where it seemed like she wasn't really into anything. I started to get worried since my voracious eater suddenly lost her appetite and only wanted sweets, so I mentioned it to the ped. She gave me some awesome advice.
Eating Advice From Our Pediatrician
"It's your job to provide healthy food; it's her job to eat it. Make her a healthy meal, and place it in front of her. Don't give her any choices, or say anything about what she's being served. [probably so she can't object! Before I was asking her if she wanted a certain thing, and she would say chocolate or ice cream instead, haha.] Give her 5 minutes at the table -set a timer if you need to- and spend the time and energy you'd usually spend convincing her to eat her food on positive interaction instead."
I'll probably jinx myself by writing this, but it was worked brilliantly. I don't say anything about what she's being served, and sit with her at the table to eat. If she says she doesn't want to eat, I tell her she doesn't have to, but I'll set a timer and she has to sit and hang out with me at the table for 5 minutes. If she's looking outside, we'll talk about the crazy green birds, or I'll talk her to about her friends at school or what we have coming up that weekend. The entire time, she's eating. I'm so so happy her appetite is back, and that she's back to the foods that will give her energy and make her grow, with the *fun stuff* in there too. <3
Preschooler Meals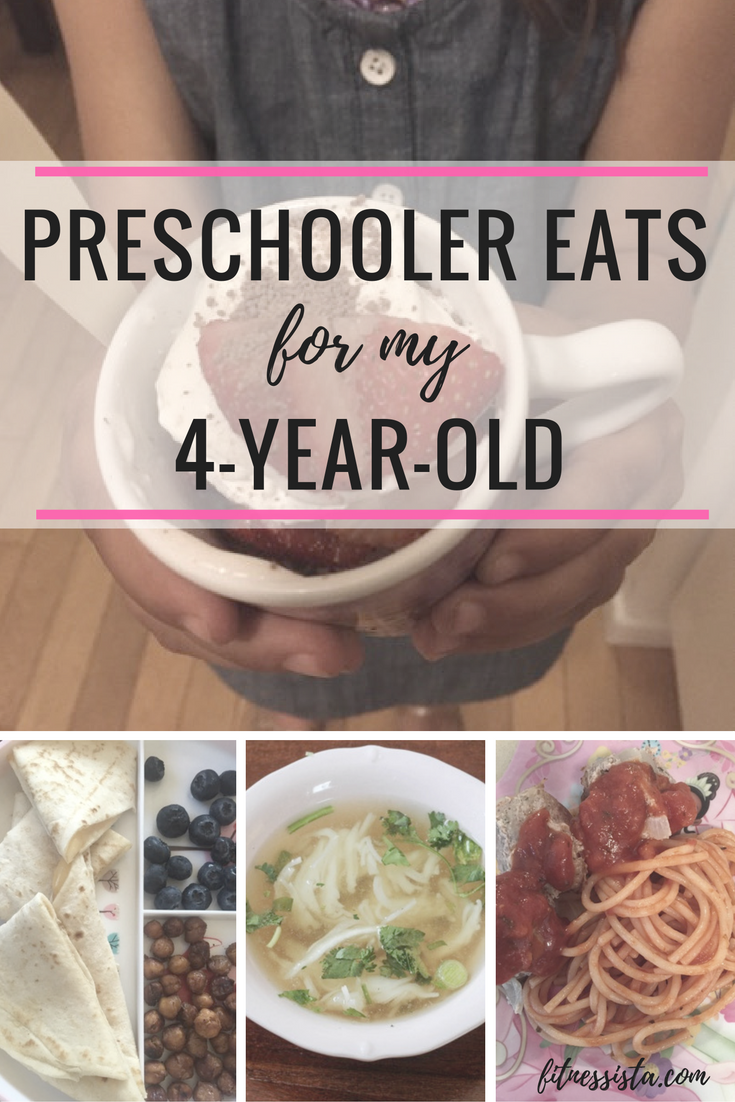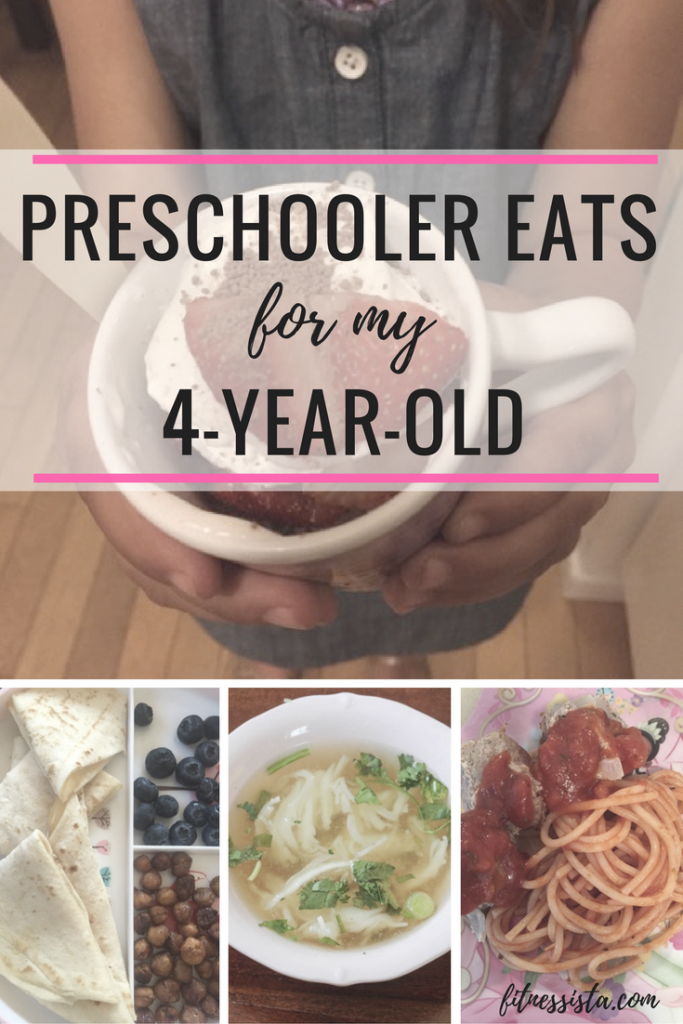 PB&J roll-up with blueberries and new Bitsy's Brainfood crackers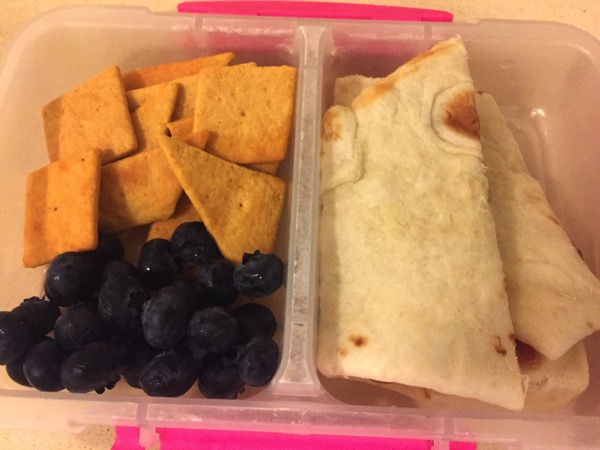 Turkey meatballs with pasta and zucchini on the side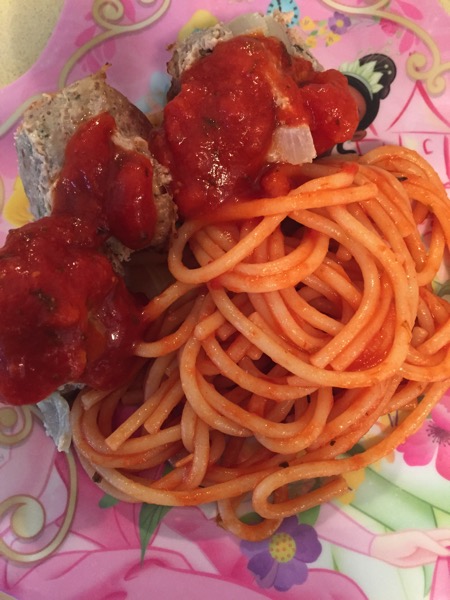 Grassfed steak with sweet potato and asparagus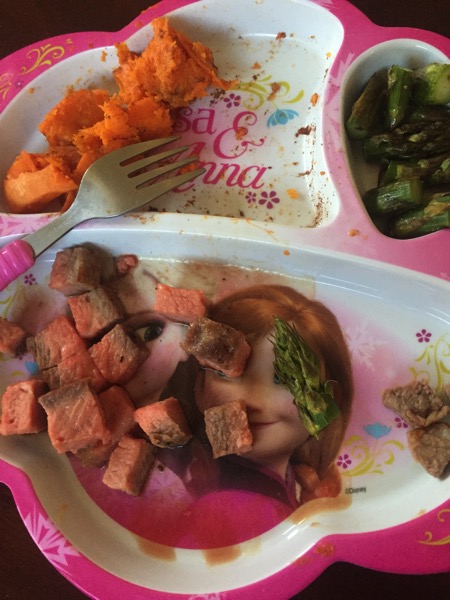 (she LOVES steak)
Her favorite acai bowl from Tiki Port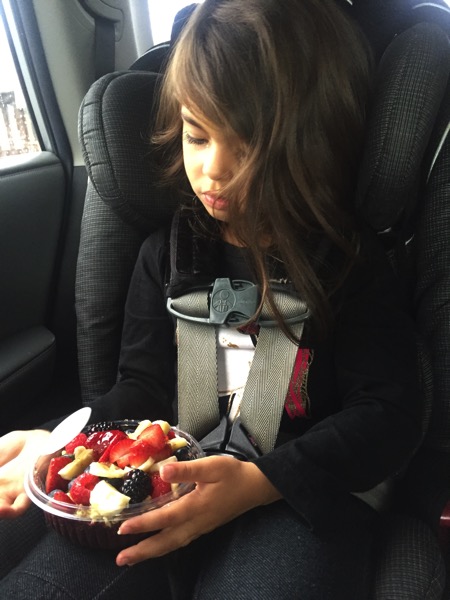 Chicken pho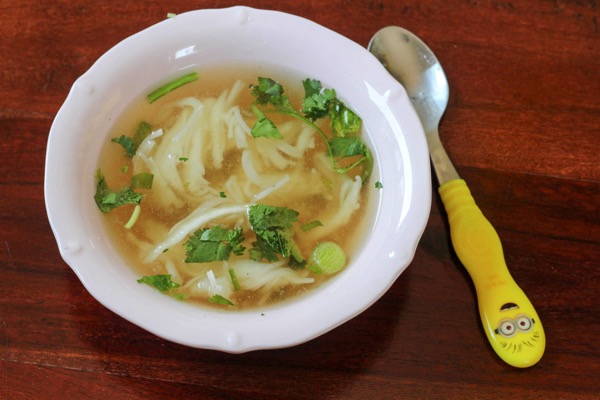 Cheese quesadilla with BBQ chickpeas and blueberries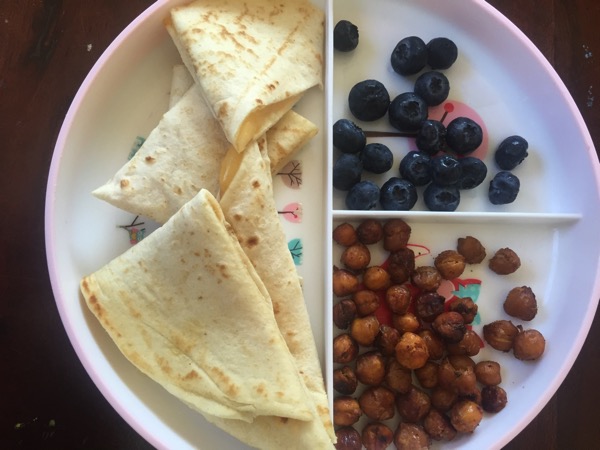 For breakfast, she has these pancakes almost every day. She absolutely adores them and it's awesome to know she's getting some oats, 2 whole eggs, and a banana for breakfast.
We've also cut down on sugars and snacking between meals at the ped's suggestion (she said to wrap up any leftovers from her meal, and if she's hungry later, offer her that again. Otherwise, just give her some fruit.), but this is a dessert we've been enjoying fairly often around here:
strawberries with So Delicious Coco Whip (coconut milk Cool Whip and it tastes AMAZING), and Flavor God chocolate donut sprinkles on top.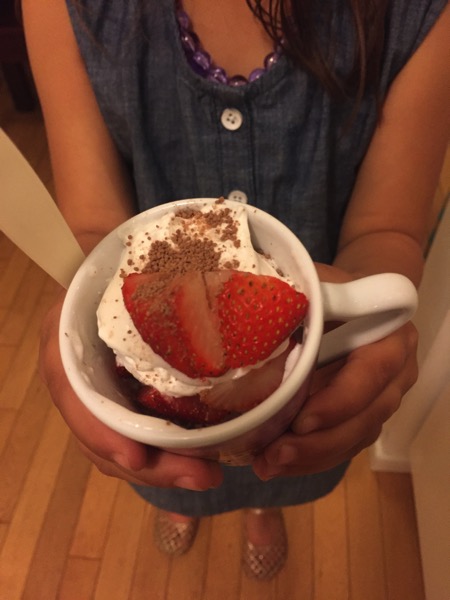 Any fun kiddo meals you've been making lately? What do you usually do for dessert at your house? We like to go out for dessert about once a week or get restaurant dessert, and will make fruit or strawberries with coco whip, or enjoy some chocolate or peanut butter cups together. While I was typing this, I just thought of banana soft serve. Maybe I'll make that for Liv and her little friend when we have company tomorrow night. 🙂
xoxo
G
More kiddo food posts here:
Quick toddler snacks and packaged finds
1 month of baby food, 1 hour, $20
Shout out to Brittany, who posts a TON of munchkin meals on her blog