Pizza and wine… maybe one of the best combos ever.
Hand me a pizookie and it would be my dream meal.
Last night, we poured some wine, set out the supplies and made "his and hers" pizzas.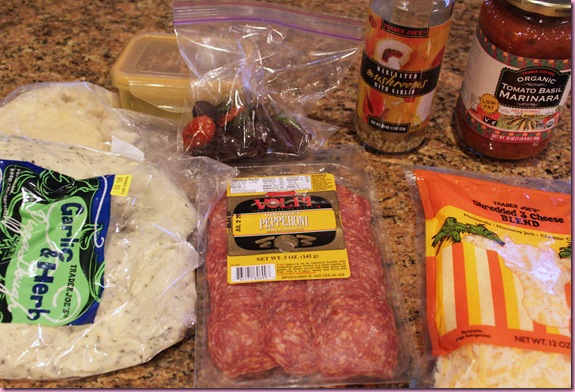 The Pilot rolled with garlic and herb crust, marinara, pepperoni and cheese
while I made mine with gluten-free crust (Bob's Red Mill that I had in the freezer), marinara, leftover roasted veggies and chicken, and my current condiment love.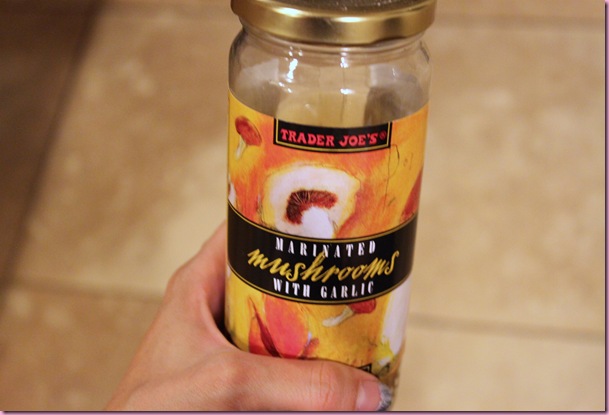 Marinated mushrooms! Amazing on salads and wraps, and especially delicious on pizza: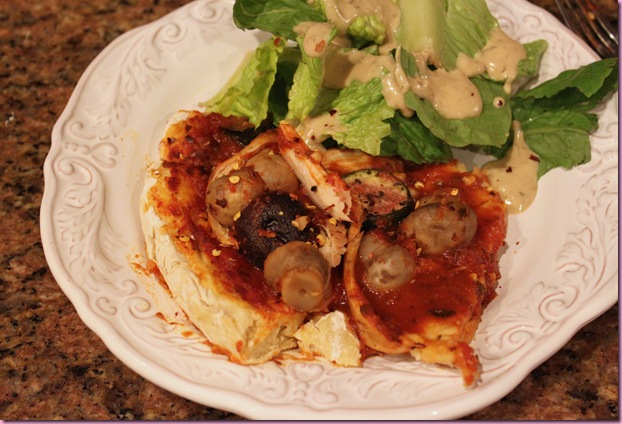 (x2.5ish)
I'm excited to have leftovers for work lunches this week and breakfast. Over easy egg on pizza = foodgasmical. While we were eating dinner, the Pilot told me that they're making an Anchorman 2 <— NSTPLAW (Not Safe to Play Loudly at Work) I had no idea! Thank goodness- my jokes are getting old.
Recent eats:
Started off my #smoothieaday in May (so excited that so many of you are joining in the fun!) with a mixed berry, spinach, almond milk, banana, hemp seed, Sun Warrior smoothie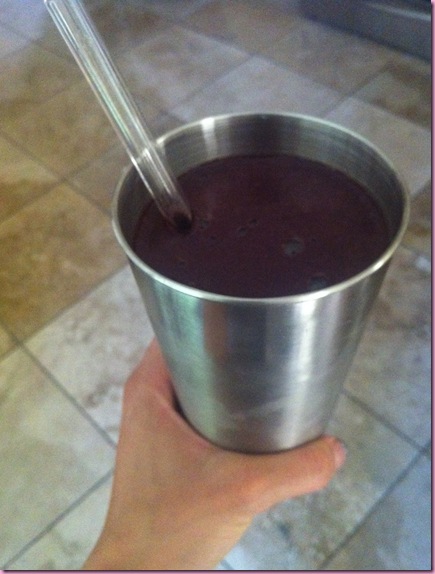 It was very refreshing and perfect to take with us when we went to pick up the Pilot from work. His car is getting fixed, and then we're trading it in.
Lunch: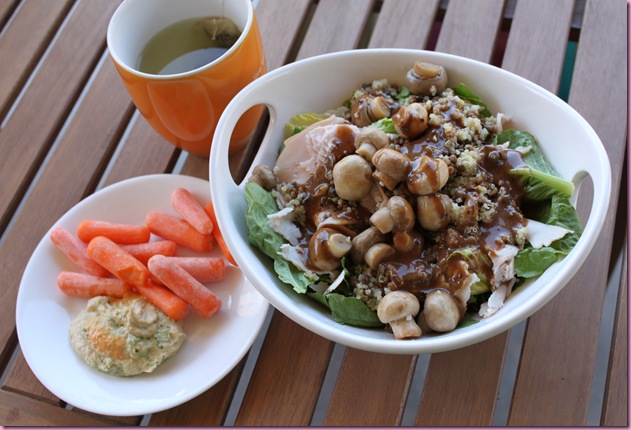 (Turkey, quinoa, lentil, marinated mushroom salad beast with dried-out carrots and spicy triple layer hummus from TJs + tea)
Off to work!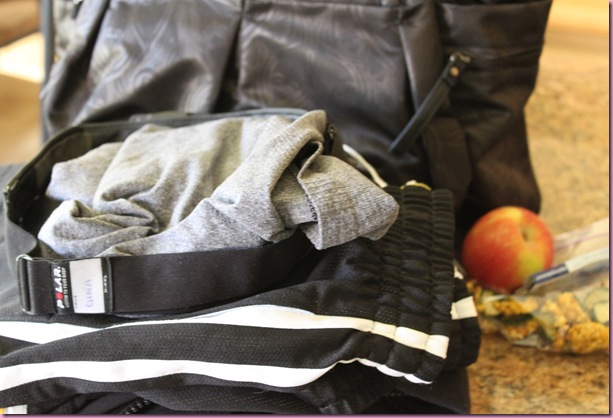 On the morning agenda: teach cardio/weights, assist pool and weight room 🙂
See ya later on the fashion page with a fun post and announcement.
Have a great day! <3
xoxo
Gina
Something to watch:
Anyone want to join in a Tucson Dance Walking class?! Just kidding… but not really.
Something to do: Declare a goal and GO AFTER IT 🙂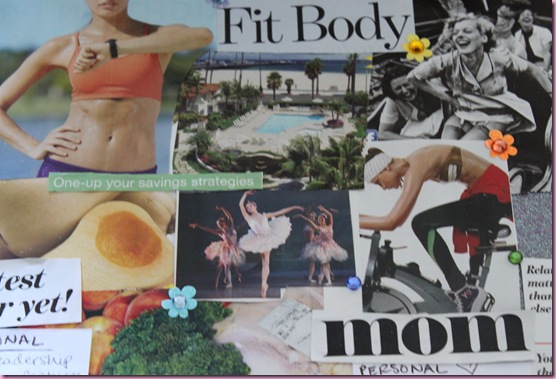 Under Armour is hosting a challenge to declare a goal and document the journey to achieving it. You can read more details here, but here are some incentives to join in the competition:
At the end of three months, UA will pick 10 competitors that blew them away. These finalists will each win $1,000 worth of UA gear and form a brand advisor group to Under Armour.
The Final Three: From the field of 10, Under Armour will select two women, and the third will be chosen by popular vote online. These three winner will be the new faces of Under Armour.
They will also receive $5000 worth of UA gear, attend a photoshoot, go on quarterly training trips to work out with celeb trainers, meet with a nutritionist and attend Under Armour events throughout the year.
Pretty amazing, huh?