Happy May!
As you guys know, I like to start the month off with a list of things I think would help make it a little happier/fun/fit. Since May is already a pretty awesome month, I was having a hard time thinking of things that would make it extra amazing. Since so many of you joined me for a green meal a day in March, I thought we would do something similar for this month.
How about a smoothie a day in May?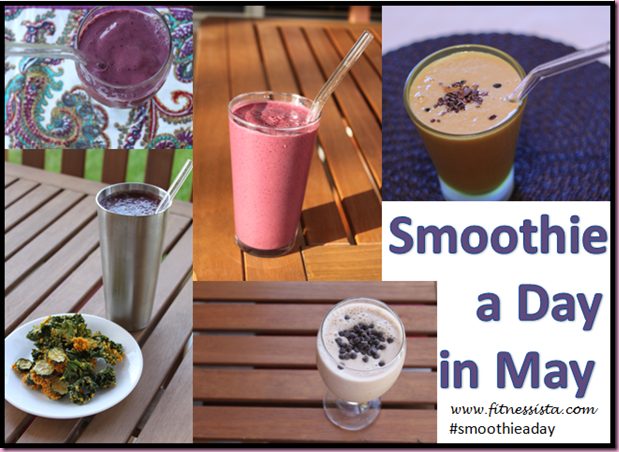 Smoothies are so refreshing in the toasty weather and are a great way to get in a lot of nutrients with hardly any prep.
Here are some of my favorite smoothie essentials: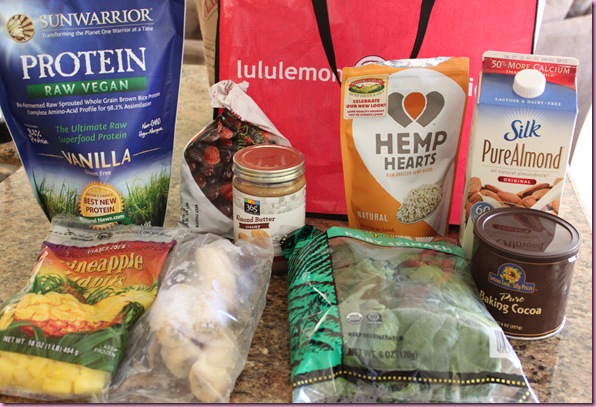 Smoothie components:
-Liquid: Milk of choice, juice, coffee or water
-Protein: protein powders, nuts/seeds, nut butters
-Fruit: frozen fruit is the best way to go because then you don't need to add ice, which waters smoothies down. I'll always split browning bananas in half and put them in a bag in the freezer for smoothie purposes.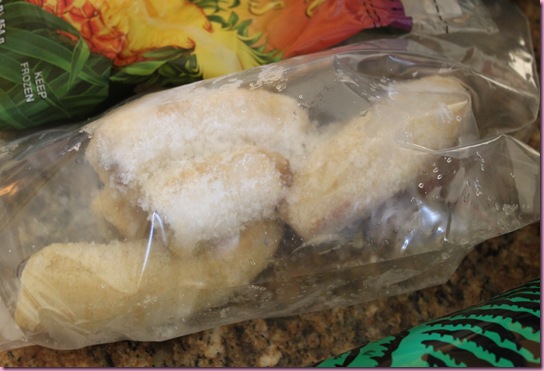 -Greens: spinach is my favorite because it has such a mild taste, but many people like the taste of kale or chard in their smoothies, too. Seeded cucumber, fresh mint and spirulina are fun ways to add in some green.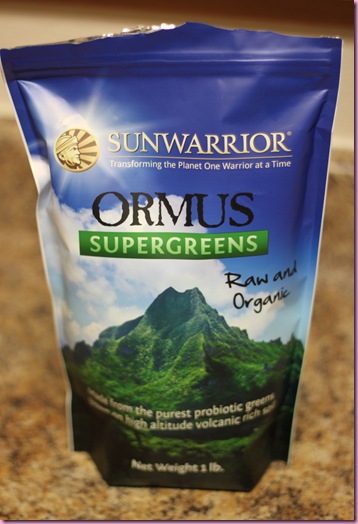 -Texture: Nuts/seeds (I'll soak most nuts so they're a little softer to blend), bananas and avocado with give smoothies a beautiful texture, yogurt and oats are a great way to bulk up a smoothie.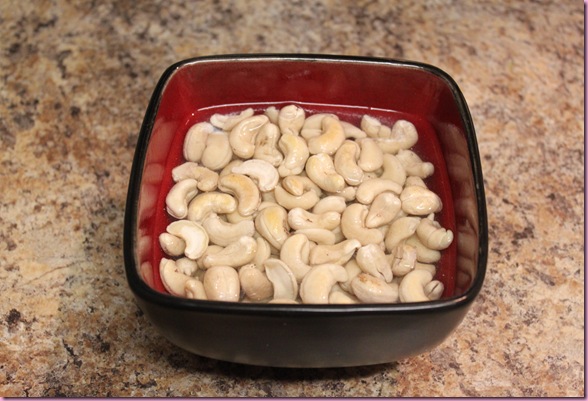 -Fats: You always want to make sure you have a little bit of fat in your smoothie to aid in nutrient absorption. My fave options are nut butter, chia seeds, hemp seeds and coconut oil.
-Extras: goji berries (soak in water to soften), espresso powder, sweetener (dates, Stevia, sugar, honey, maple syrup, etc) flavored extracts, shredded coconut, cinnamon and other spices, chocolate chips, cacao nibs….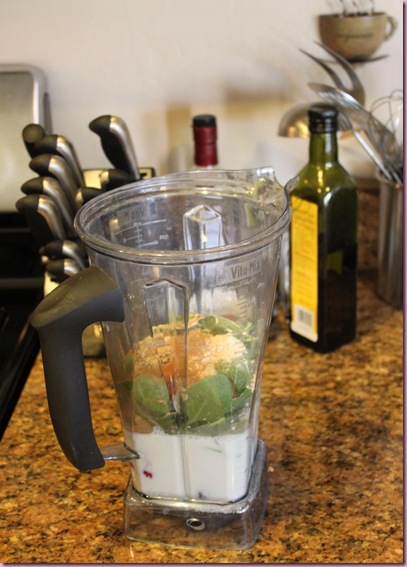 Smoothies can be a very satisfying meal if you make sure to add in protein, healthy fat and enough calories to sustain you. If my smoothie is on the smaller side, I'll enjoy it with a piece of toast with nut butter, a Larabar, amazeball or a salad.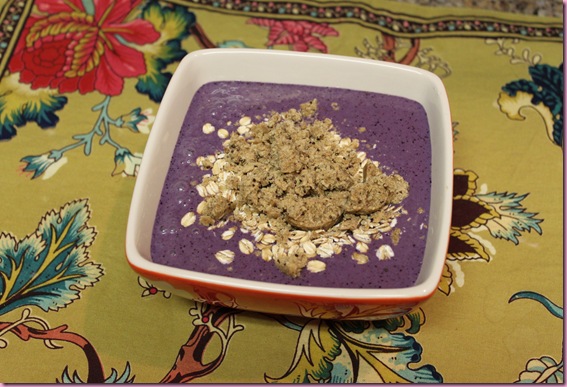 (Amazeball + oats atop a smoothie pool. Try it, you'll like it)
Make-ahead tip: put all of your smoothie ingredients in the main part of the blender and place it in the fridge overnight. The fruit may soften a little, but in the morning, all you have to do is blend and go
Throughout the month, I'll share some smoothie recipes with you, and please link to your smoothies in the comment section, or tweet me your daily pics @fitnessista #smoothieaday
For inspiration, here are some awesome recipes:
–Chocolate Cake Batter Smoothie
Who's in for the challenge? What's your go-to smoothie combo?
Mine: almond milk, banana, frozen berries, nut butter, Sun Warrior, spinach, Stevia
Happy blending 🙂
xoxo
Gina