Hi guys! HAPPY FRIDAY! What are you up to this weekend?
Last night, when my aunt and cousins got home, we went over to Urban Flats.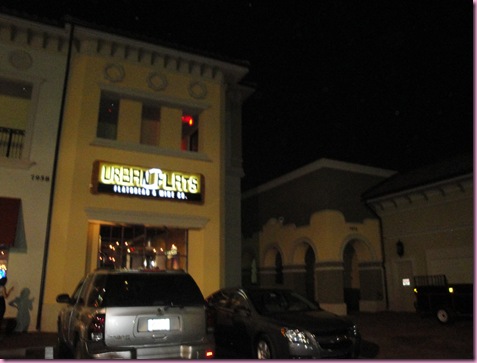 I can't believe I had never been- it was AWESOME 😀 (Pilot, you would love it)
It all started with one of these Carrie-esque beauties: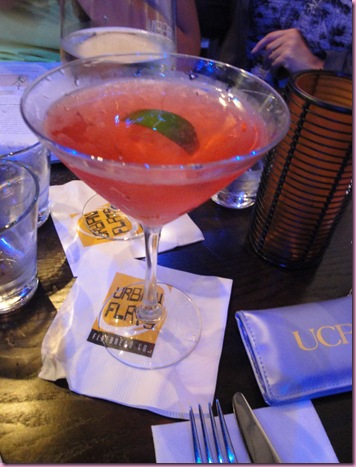 A cosmo 🙂
We got two appetizers for all of us to share.
The flatbread and dips: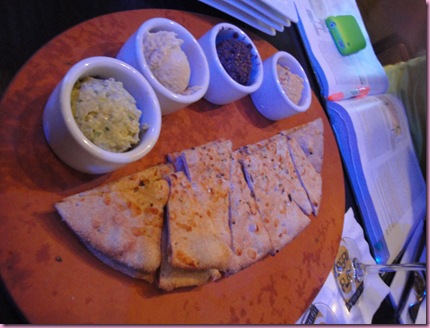 (Different types of hummus and an olive tapenade. And yes, my cousin was studying at the restaurant. Dedication, right there)
Crab cakes: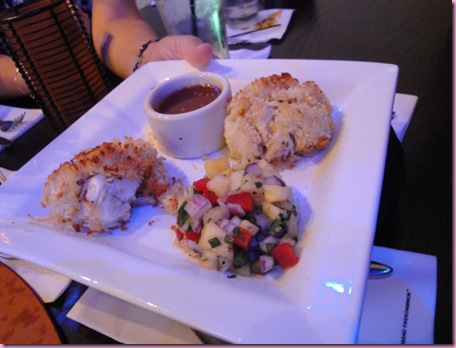 And for our entrees, my aunt I do this quite often when we can't decide: I get one, she gets the other and we share 😀
Maple-mustard glazed salmon (totally going to replicate this at home)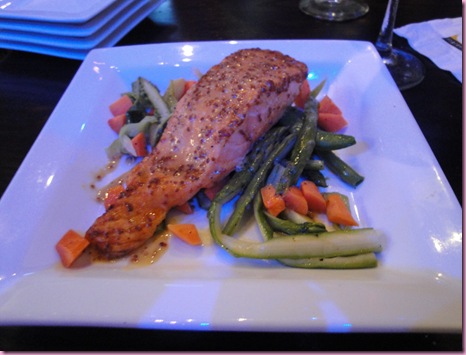 Tuny and a chickpea stack (also going to replicate at home)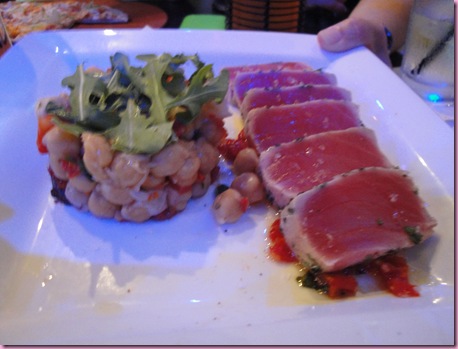 Since it was ladies night (half-priced drinks and entrees), we each got free dessert.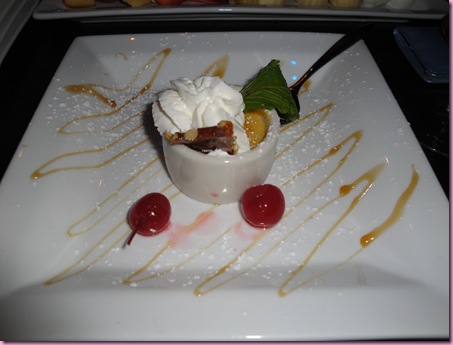 Creme brulee.
I scraped off the whipped cream (hoo-ipped cream as Stewie would say) and just ate the crunchy top. I'm just not a big creme brulee fan.
I am, however, a huge fondue fan 😉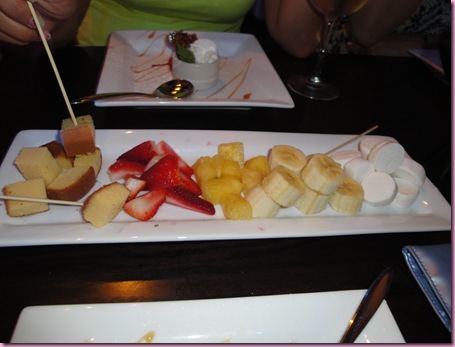 Just go ahead and put me on a stick, and dip me into some of this: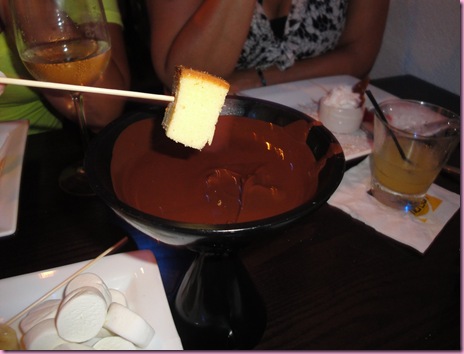 Amazing.
Not bad for a random Thursday night celebration 😀
My cousin Emily and I: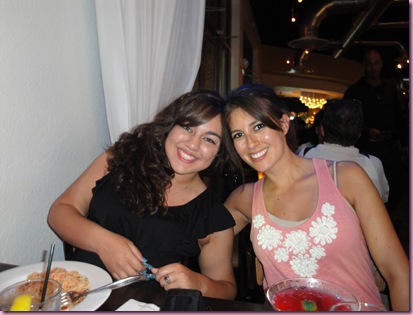 As ya'll might have noticed, I've been indulging in treat night a little more often here in Orlando. I usually don't have the "I'm on vacation" mentality, but this week I've been living it up and it's all been on things that I really want to eat and drink 😉 So I'm just gonna roll with it and keep getting in awesome, fun workouts to balance everything out.
Today, I'm going to go for a short run and I think Em and I are headed to Universal Studios- I haven't been since my nana took me when I was 8!
Have a great day <3
Gina