I've always been a little scared of pasta.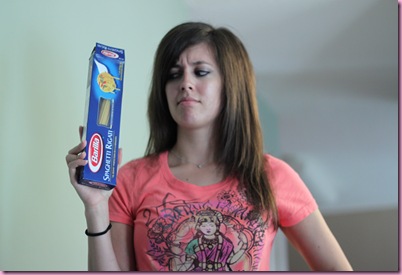 I don't mind eating it, but the thought of making pasta from scratch always set me into a fury of anxiety. While watching the chefs on Iron Chef produce ribbons of fresh pasta, I was always a little envious. Homemade pasta was one of those things I just accepted that I'd never make fresh.
Until now.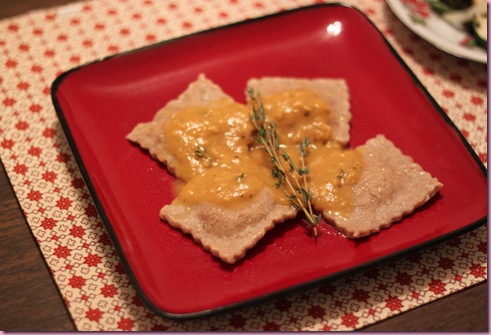 When the second Foodbuzz challenge instructed us to make an ethnic dish that we're intimidated by, I knew it would have to be pasta. Not just any pasta, but Fitnessista-fied whole grain pasta, with goat cheese and veggies.
I had a glass of vino to calm my nerves: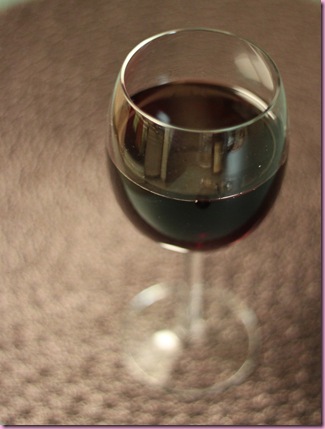 Made something that I knew would be delicious if the pasta was an epic failure: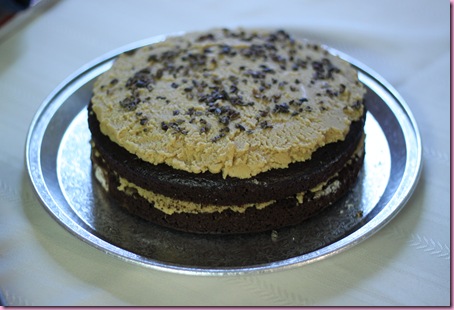 (Chocolate cake with peanut butter frosting, topped with cacao nibs. All vegan, gluten-free, and foodgasmic)
and got the ravioli party started 😀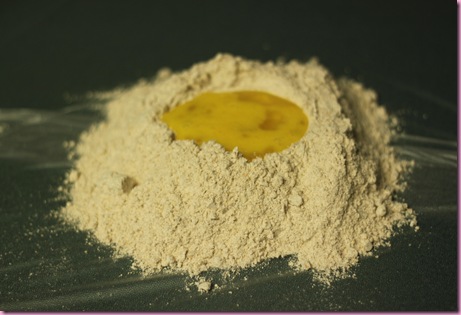 For the dough, I used *this recipe* – half whole wheat and half spelt flour.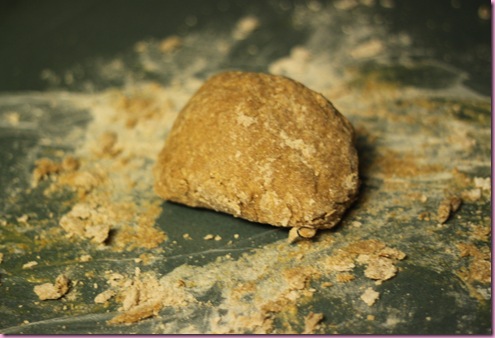 The filling was a combo of creamy goat cheese, shredded goat gouda, parsley, sea salt, garlic and pepper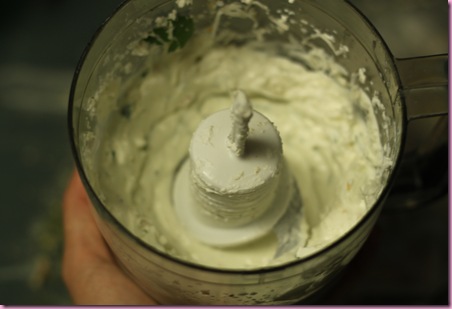 and a hefty sprinkle of blood, sweat and tears. I didn't even think twice about skipping weights yesterday- ravioli-making is intense biznazz.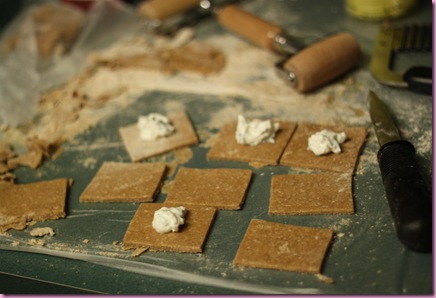 I filled, crimped and sealed… it took an hour to make 14!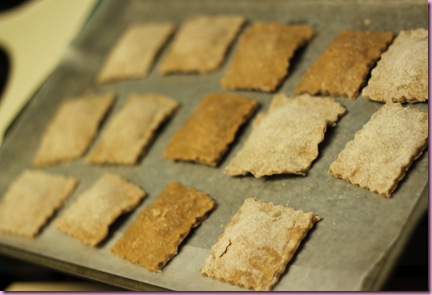 For the pumpkin sauce, I used olive oil, garlic, pumpkin puree, fresh thyme, dried sage, pinch of Stevia, rice milk (I stay away from cow's dairy and my cousin is allergic to nuts, so rice milk was the choice instead of the usual almond milk), sea salt, Earth Balance and pepper.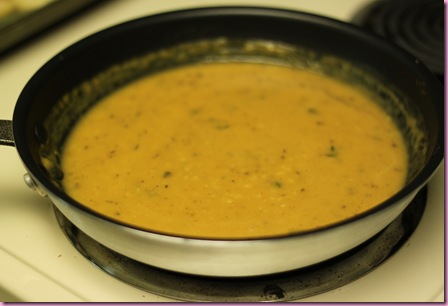 Served with roasted veggies and a simple green (unpictured) salad: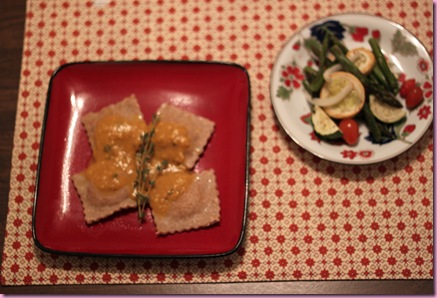 Was it delicious??
OMG, yes.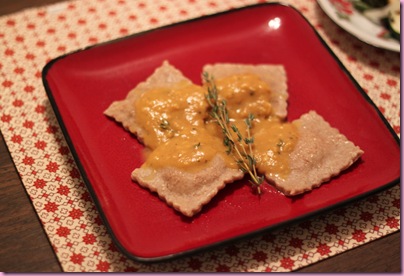 Will I ever make it again?
Never.
Making the little beasts was a pain. in. my.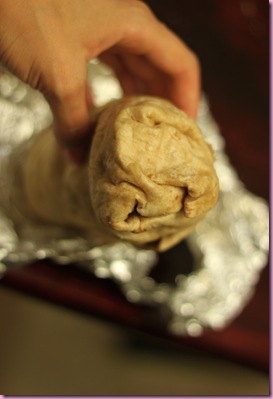 Burrito bootay 😉
My nana always said "if you can read, you can cook." If you follow the directions in the recipe, chances are that you'll get the result you're looking for.
And just in case you don't…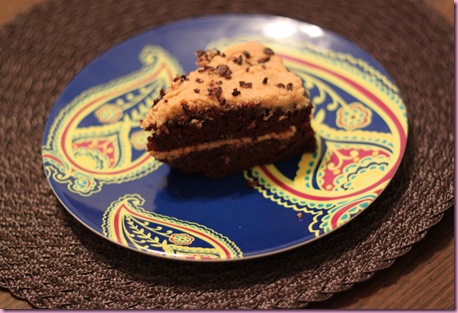 there's always cake 😀
____________________________________________________________________________________
Off to walk the puppers <3
Have a great day, guys!
xoxo,
Gina
This post was my second entry for Project Food Blog- voting starts on Monday if you like to do the voting thang 😉