Hi guys! Hope you're having a great night 😀 Here's the clip from the news segment we did yesterday:
Megan, Sonya, myself and Michelle
So after I last talked to ya, I went back into class (late! slacker!) and was greeted by the lovely mango custard tarts with macaroon-alomnd crust we made yesterday.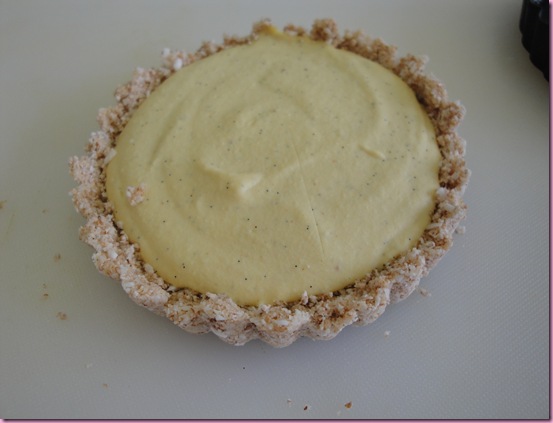 (Okie blog readers:I made two extra tarts at school and they're in the fridge.. if you come to the grand opening tomorrow night and would like to take them off my hands, please let me know!)
Instead of munching the tart, I had a bowl of leftover custard that I had saved.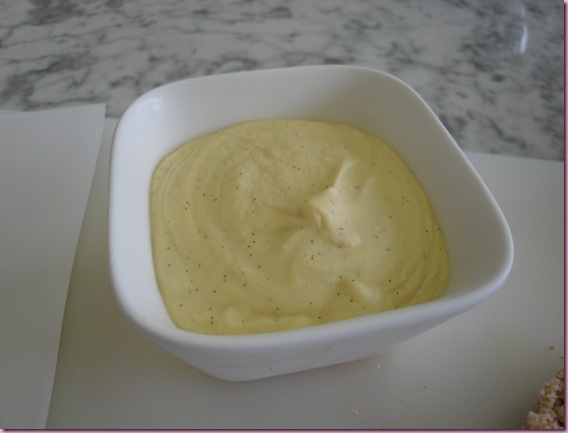 We had coffee or tea (I chose the Rooibos tea) to go with our desserts.
*Sigh* The good life 😉
We got out the makings for raw pizza and got to work on the crust, cheese, and marinated veggies.
The crust went into the dehydrator: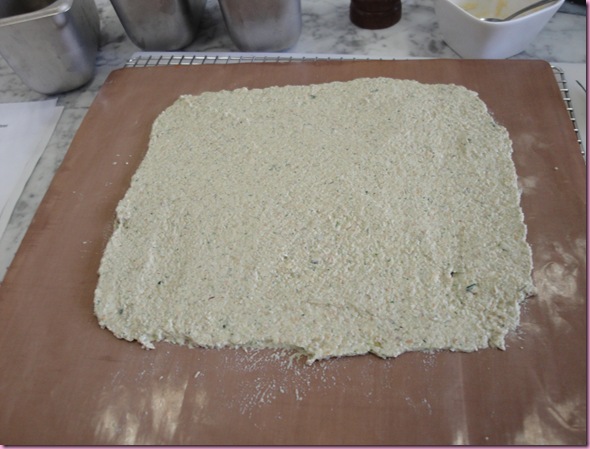 As did the veggies, and the cheese went into the fridge: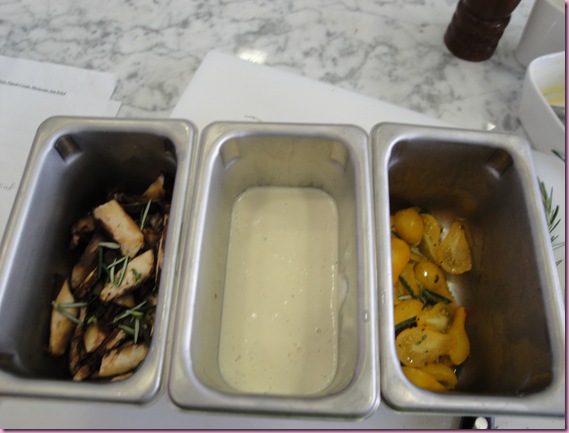 After that, we did a deep clean of the kitchen –cleaned EVERYTHING- which was not nearly as luxurious as munching dessert and drinking tea, but you gotta do what you gotta do 😀
We came back to the hotel-casa and I sat on the couch for a good 30 minutes before getting ready for work.
I had a little coffee cup of raw granola with almond milk: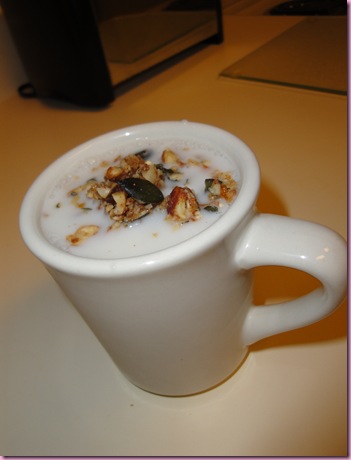 And made a sludge to take for dinner: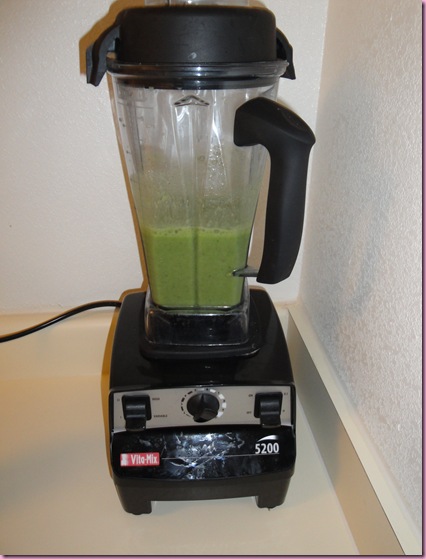 (Almond milk, Vegalicious, spinach, chia seeds, cinnamon, sea salt, a banana and Stevia)
From now on, I'm traveling with my Vita-mix—can't live without it!!
Lately, before the restaurant opens, the cooks plate and set out some of their dishes for Matthew to critique and talk to the Executive Chef (who is also super awesome) which adjustments can be made before service begins.
I got a couple of pics of the plates that were set out.. because well, they're raw eye candy. I'm a big believer that you eat with your eyes first– and all of the dishes I've tried from the restaurant have been beautiful look at and glorious to munch 😀
The Raw Macro (Heirloom Carrots, Ginger Sauerkraut, Sesame Kale Salad, "Tofu" with Hijiki Caviar)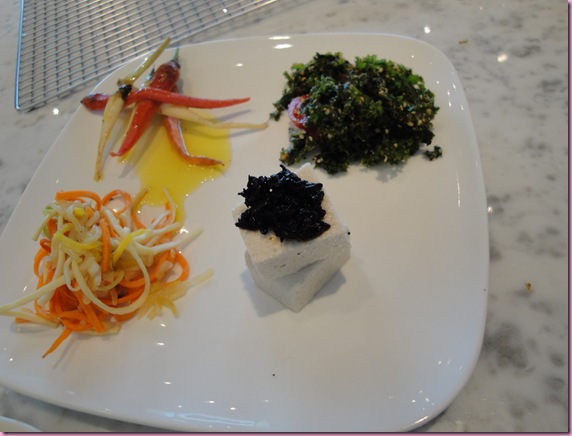 Arugula Salad (Green Figs, Walnut Toast Crostini with Aged Cashew Cheese)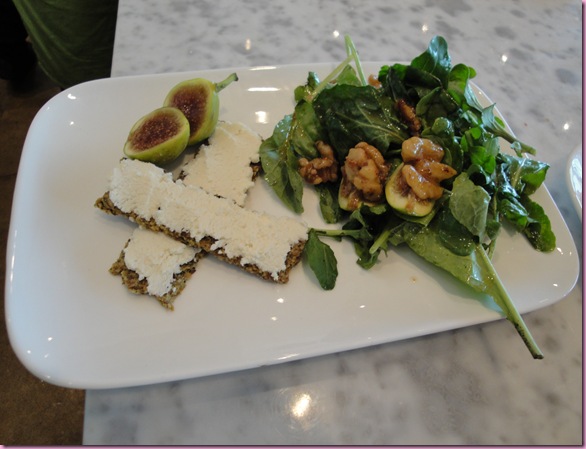 Kelly and I ended up making a TON of desserts tonight—the place was bumpin' which makes me even more excited for tomorrow night's grand opening- and I even managed to get a pic of a table's order after we set it out. I was given permission to take pics in the restaurant (awesome, ehh?) and it's a rare moment when I'm not busy and my hands aren't covered in food, but I was glad I could take a couple of sneaky quick pics.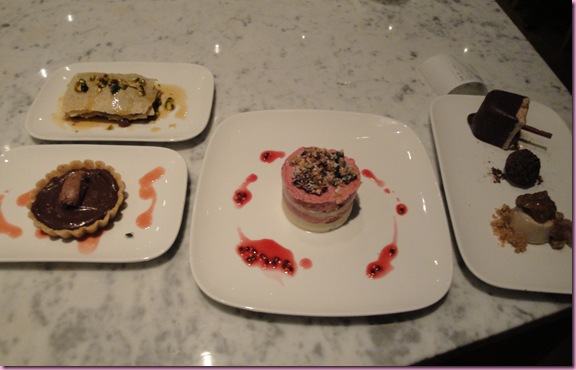 Chocolate tart, Baklava, Passion fruit parfait and Cinnamon Trio (Chocolate-Covered Cinnamon Creamsicle, Spiced Brigadeiro, Panna Cotta with Green Fig Compote)
We had a pretty busy evening and a lot of prep work to do before tomorrow night. I'm off to beddie, but I'll see ya after my first real-life vinyasa class– I've only done podcasts before, so this should be interesting;)
Have a lovely night!
<3
G$