Hey everyone! Hope you've had a great night- sorry I'm posting so late, but today has been go-go-go until now!
I woke up LATE this morning after 10 beautiful hours of sleep, face-planted. Needless to say, I missed yoga and went to Zumba with blanket-marks still on my face. Sexy, no?? 😉 I grabbed a nanner with AB before shuffling out the door: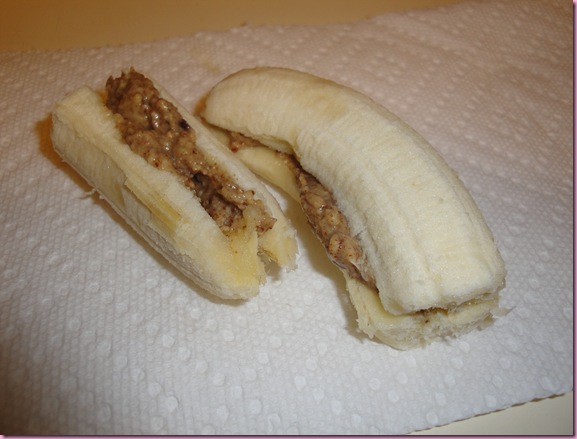 Zumba was just what I needed to get out of my zombie-like trance. It was a lot of fun and I did back and biceps for 25 minutes before coming home to get ready for work.
I munched a fruit plate: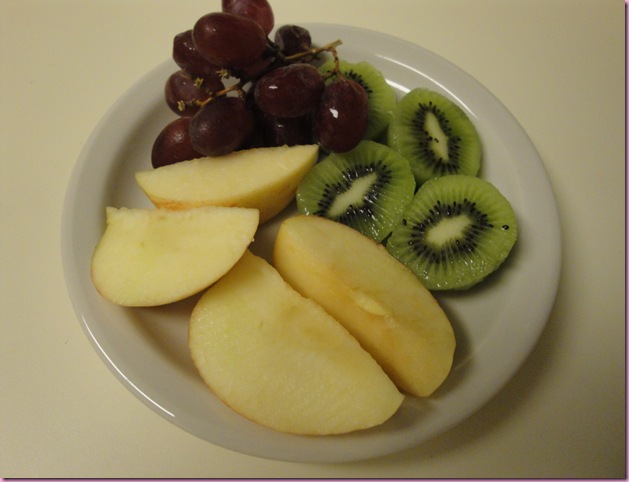 And a protein drinky made with almond milk, vanilla brown rice protein, chia seeds, carob, cinnamon and Stevia.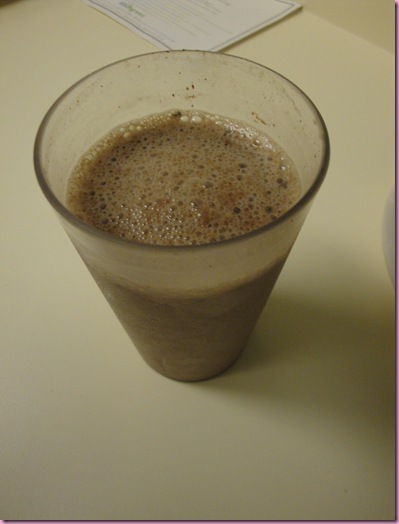 I got to 105degrees and everyone had been long at work prepping for tonight's grand opening.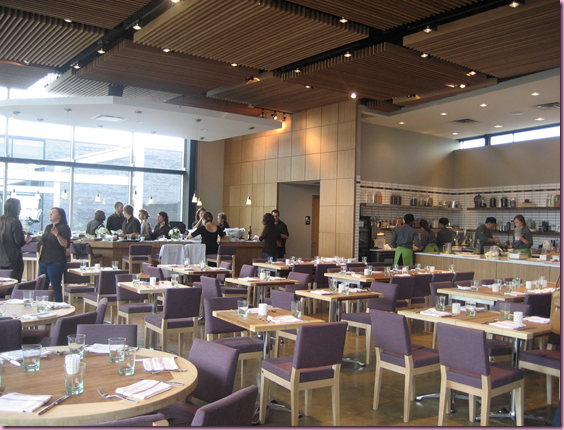 (Pic courtesy of Michelle)
And started helping Kelly with all of the desserts we needed to make for tomorrow—we make almost everything at least a day in advance.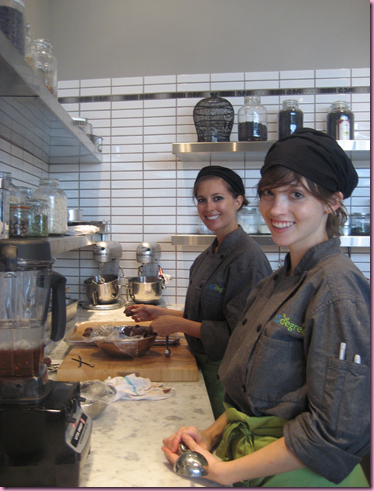 (Pic also courtesy of Michelle)
As I was prepping away, Matthew Kenney came over and asked if it was cool if I were interviewed by ABC for the 10 o'clock news in about 5 minutes. I was like, "Um… sure????" and before ya know it, I had a mic pinned on and a camera light and fellow U of A alumnus (go cats!) in my face. I'm very, very relieved to say it went pretty well –I didn't have enough time to get nervous!- and I'll post the clip for you guys as soon as it becomes available.
I got back to work, and after a while I was feeling snacky so Kelly and I shared this glorious raw sushi roll.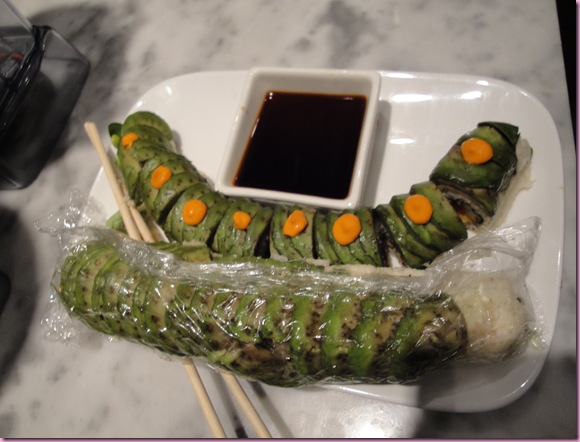 (The avocado had gotten too brown for the kitchen to serve it, so we happily took care of it for them)
The restaurant was BUMPIN'. Seriously, it was the place to be in OKC on a Saturday night if you were hankering for a gorgeous and healthy meal. I was so excited to meet 4 bloggies while I was working, too!!!! 😀 Thanks so much for saying hi, girls and I wish we would have had longer to chat!!!
By the end of the evening, Kelly and I had plated and sent out 65 desserts. Yeahhhhhhhh 🙂 We were also very stoked because Michelle came in to do some prep work in the back, since we start serving breakfast on Monday and have some new recipes (Beignets, cinnamon-orange rolls or rocky road brownies, anyone??).
About 10 hours later, it was time to call it a night and the service meal was the same Thai cucumber salad we made in class Monday.
To beef mine up a little (since I was starvin' like Marvin), I added some kelp noodles with a spicy almond butter sauce.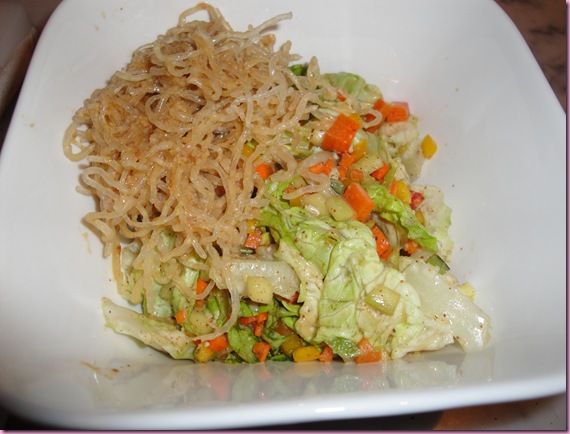 Perfection.
I'm back at the hotel-case just chilling in the silence after tonight's frenzy. The energy inside a kitchen is crazy awesome, but it definitely feels good to come home and chillax for a while afterwards.
Tomorrow, Michelle and I are going for a long(er) run and hoping to do some yoga, too. I need some stretching action, big time! 🙂
Hope you all have a fabulous night and a very happy Sunday! See ya tomorrow 😀
xoxo,
G
Zumba song of the day:"Blanco" by Pitbull
Oklahoma bloggies: Please send me an email (fitnessista at gmail dot com) and let me know if you'd be interested in doing a blog meet-up this Wednesday night.