Hi everyone! Happy Friday! 😀 Hope you're having a wonderful day
So you all know my obsession with Indian Food and my deep love for raw food, so you can imagine my level of STOKED when I found out that we have a raw Indian dish on the menu.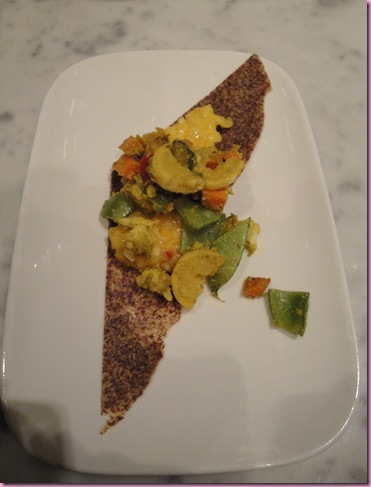 Two beautiful worlds collide. That, my friends, is a Green Curry Vegetable Dosa.
You can bet your booty that was my dinner last night. And it rocked my face off 😀
I'm on my lunch break right now and the executive chef saw my pic and told me to take a pic of the full dish –that was just a server meal- so you guys can see it. Of course I will ";)
Work was awesome last night – we had a dinner party for the investors- and Kelly and I did about 40 desserts. It's interesting to see how the traffic flows in a kitchen. One second you're chilling and the next, you have an order for 7 different things.
I got how, crashed out watching E!, and woke up early for a workout sesh with Michelle. I did 40 minutes of cardio (20 on the Arc Trainer, which is the weirdest machine ever, 20 minutes of hills on the treadmill) and 25 minutes of legs and abs. Leg extensions, booty blasters, stability ball inner thigh squeeze, hanging leg raises, and Bosu calf raises.
I grabbed some fruit as I got ready for school: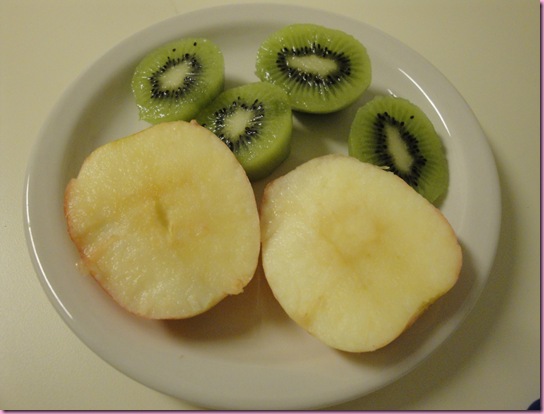 And checked out my babies!
Salad sprouts are a-growin' in our hotel-casa: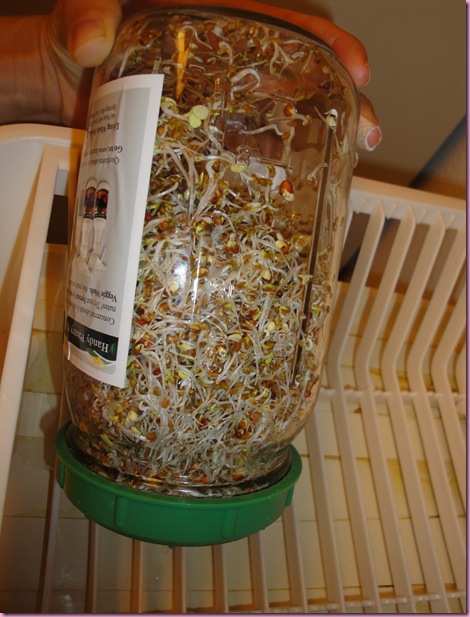 It was my first time sprouting anything and I felt so accomplished when I saw the funny sprout grow a tail. I will eat them later 😀
In class this morning, we learned about superfoods and had a quiz on essential raw foods ingredients. These are some of the foods we learned about:
Spirulina
Maca
Cacao
Goji berries
Bee pollen
Since I'm writing this on a quick lunch break, I'll be sure to post some info on each one for you guys with my 1st week of school re-cap 😉
We then made a Spice-C smoothie with fresh blood orange juice, frozen pineapple, goji berries, cayenne, and lime juice.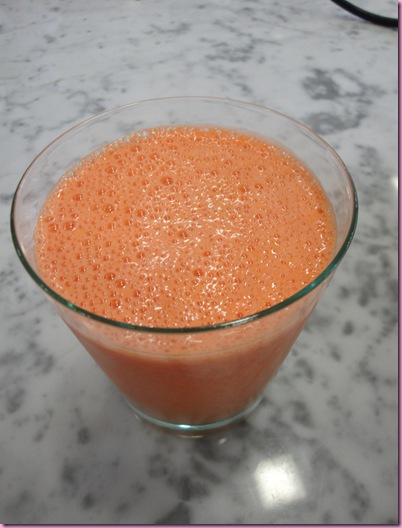 So refreshing and I loved the hint of spiciness in there!
And we pulled our red pepper wrappers and coconut wrappers from yesterday out of the dehydrator: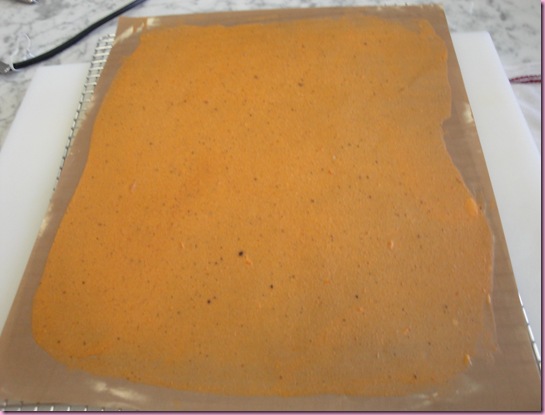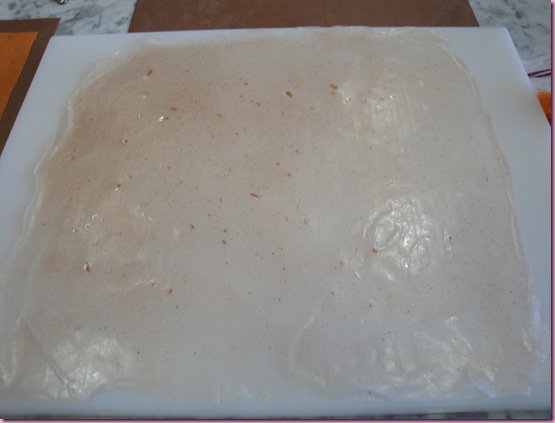 Cut them into squares: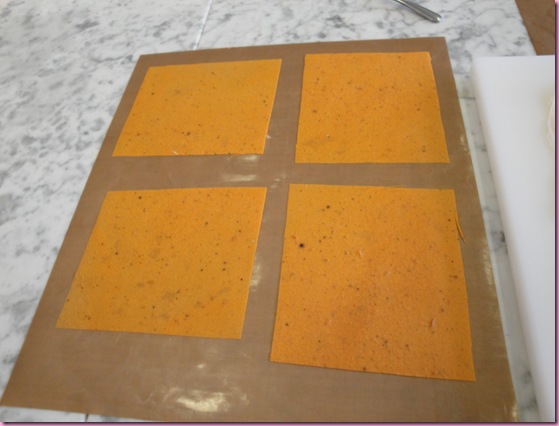 And prepared the fillings for each one.
Sicilian nut cheese for the red pepper wrappers: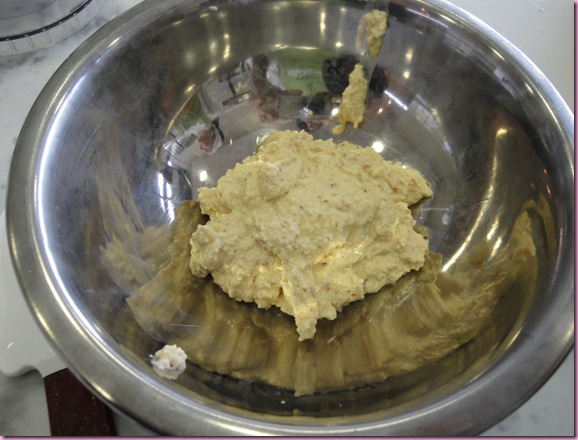 Layered with avocado, grape tomato and basil.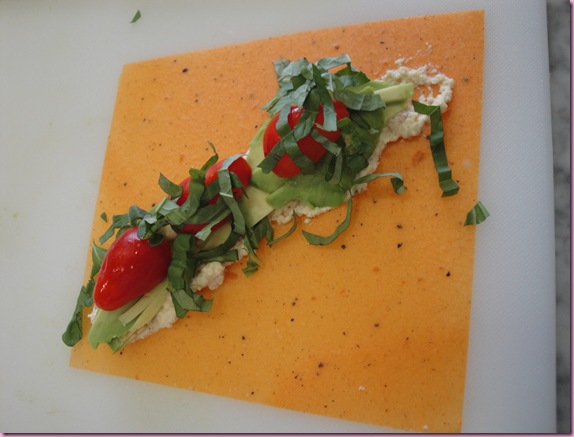 Voila!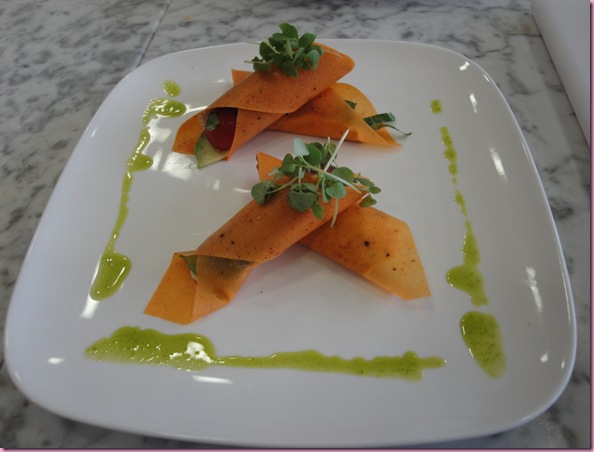 And an Asian-inspired shitake and sesame filling for the coconut wrappers with miso sauce: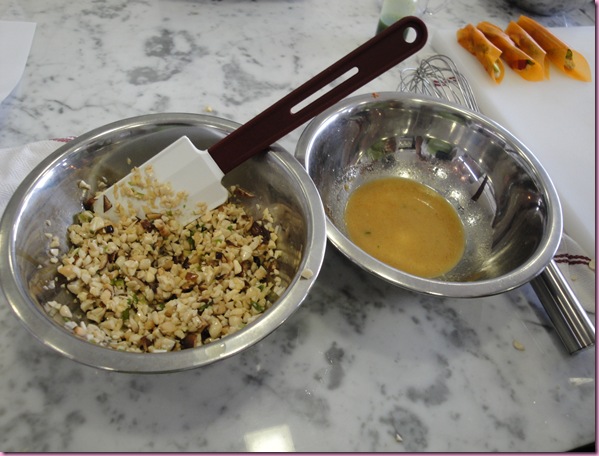 BAM! Haha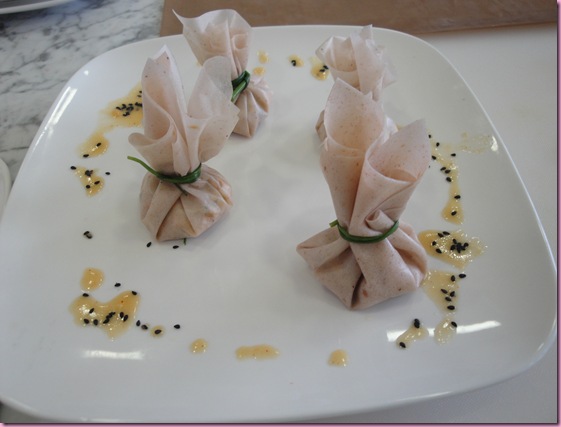 I made a plate of each of the goodies to take to Kelly, and happily munched the rest 😀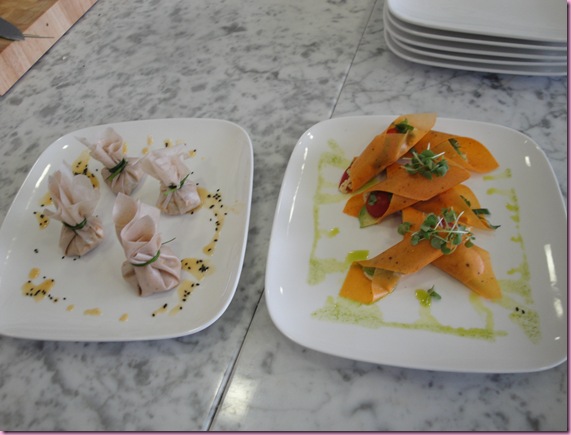 Ahhhhmazing. I could get used to this 😉
Well I'm going back to class but enjoy the rest of your day and I'll see ya soon!
xoxo,
G