Reader's Request: Plateaus
Hey friends 🙂 How's your morning treating ya? Hope it's been lovely so far 🙂
Lately, I've received quite a few emails/comments about plateaus and thought it would be perfect for this morning's post.
*Friendly disclaimer: if talking about calories/weight/plateaus is a triggering or uncomfortable topic for you, please skip this particular reader's request. I'll be back with standard shenanigans this afternoon 😉 Let's all be aware of how certain topics affect our bodies and minds and use our best judgment <3
Hey Gina,

I love your blog!!! You and the Pilot are so cute. I have a reader's request for you: I've lost 20 lbs and have at least 5-10 lbs until I reach my goal weight. When I started out, it seemed like the results were happening so much more quickly and feels like I've hit a plateau. Last week I only lost 1 lb! I'm doing everything I did before, but it seems like my progress has totally stalled.

Any help would be appreciated! Thanks for the great blog.

Sara
Plateaus are a tricky little thing… mostly because I don't really believe that they exist.
I think a *plateau* is often the result of the body saying "hey, I'm in a happy place! I like it here"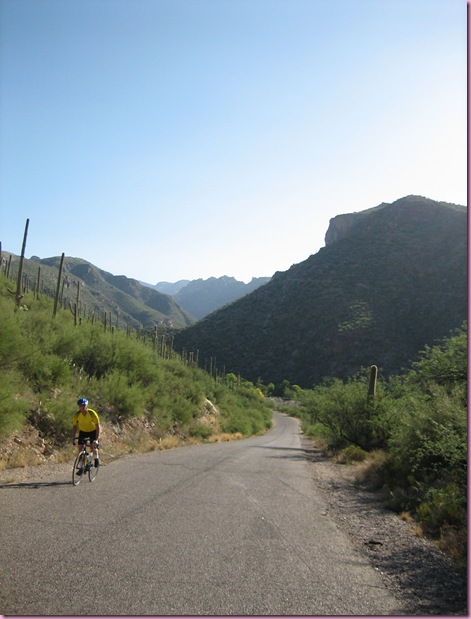 I think that oftentimes when we feel like we've hit a plateau, it's actually a combo of the rule of diminishing returns and our body finding its own happy weight.
For example, when we have a lot of weight to lose, our body responds to small changes more rapidly. For example, when I first began my weight loss journey, I cut out refined carbs and only focused on whole grains. I dropped weight from that small change very quickly because it was so different from the foods I had consumed previously and my body responded immediately.
When we drop the bulk of our unhealthy range and get into a safe and healthy range, our body likes being there. It's comfortable and can flourish on a healthy weight, which is why trying to lose "vanity pounds" (often referred to as "the last 5 or 10 lbs") makes it more difficult.
Also, when the reader said she only lost 1 lb- guess what? 1 lb is still progress, not a plateau 🙂 [Also 1-2 lbs a week is a healthy and safe range for weight loss, assuming that you're still trying to get to a healthy weight]
I think when we get to the point of trying to lose vanity pounds, it's even more critical to focus on body fat percentage than a number on the scale.
Body fat percentage says SO much more about composition than weight (as we all know, muscle is more dense than fat), so it's a great idea to get checked out by a personal trainer at your local gym. Many will give you your body composition stats for a small fee, or for free!
The best way to check body fat percentage is via the Bod Pod (<— you can read my experience with it *here*)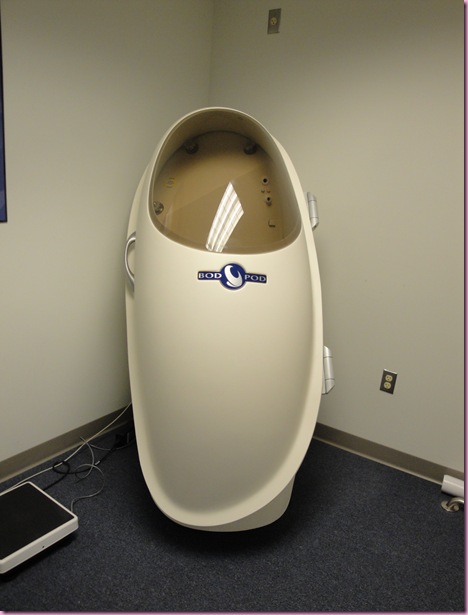 Bonus: you get to wear a funny little hat 😉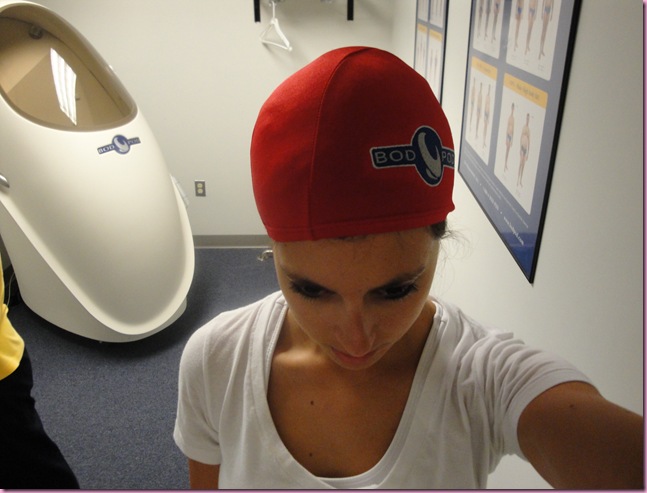 So let's say, hypothetically you get your body fat percentage tested and you want to focus on decreasing fat and building muscle. [Mother hen note: Stay above 18%! This will protect your baby-making abilities]
Here are some tips:
1. Keep a journal! When I was trying to decrease my body fat percentage, I kept a journal with my eats for the day, exercise, water intake and fruits/veggie servings. I didn't count calories, but instead tried to be more mindful that I was getting the nutrients I needed and a good balance of macronutrients. Calorie counting works wonders for some people, but I'm not one of them.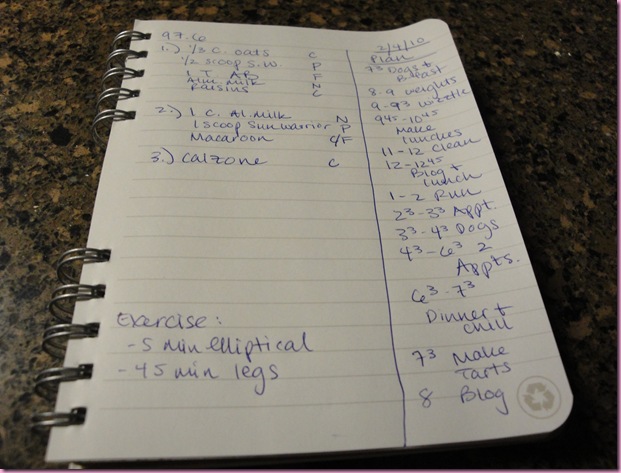 2. Change up your exercise routine. Diminishing fitness results can occur from the body kicking in cruise control. It's a smart machine and gets used to the tasks it's routinely asked to perform- shake it up a little. Instead of focusing on the quality of workouts, focus on quality. Add in some HIIT (High intensity interval training), new classes, switch up your weight split (for weight training splits, check out *this post*) or just change up the order in which you do you cardio and weights. A new fitness plan is a great way to change up your current routine, shock the body and see amazing results. I love TurboFire, Insanity, the Summer Shape Up plans (new one starts June 6th!) and Bodyrock. A new routine often = instant refresher in motivation.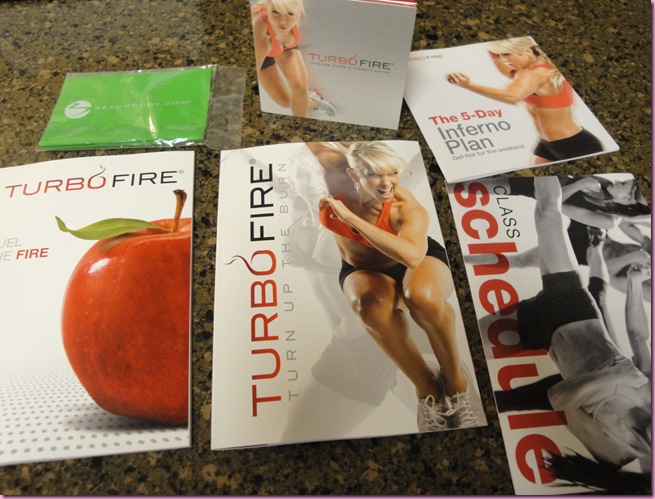 3. Respect the fact that the scale may not move. You body may be in its "happy place" weight-wise and while the scale doesn't go down, it could actually go UP and you'd need a smaller jean size. Monitor your body fat percentage every couple of months to see if you're on the track you'd like to be.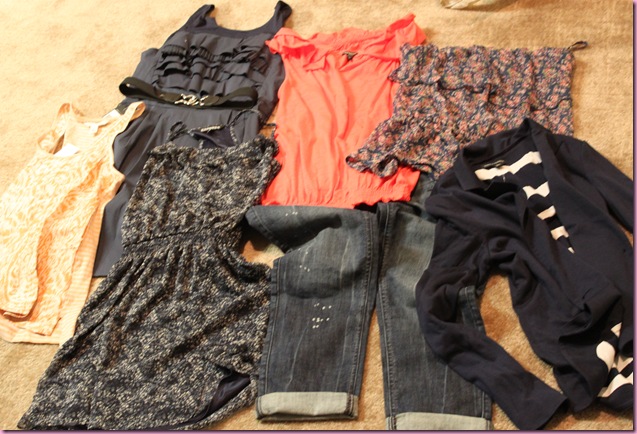 I hope this helps a little!
Have you ever felt like you hit a plateau? What steps did you take?

xoxo
Gina