Not to boast or anything, but I'm kind of an online shopping ninja.
It's actually one of the reasons why the blog was born… I was online shopping (again), bored in Valdosta one day and the Pilot told me I needed a hobby.
Anyway,
after years of practice I've become a pro. It's so convenient, you don't have to get dressed and fight for a parking spot, and the goodies magically appear on your doorstep. It really is a beautiful thing 🙂
The greatest thing to happen in online shopping was the emergence of online discount sites, offering special deals on designer fabulousness, which you can sign up to have the deals delivered to your inbox.
Some of my faves:
(Today's deal: 7 for all Mankind jeans for 40% off! I swoon and die)
Swirl by DailyCandy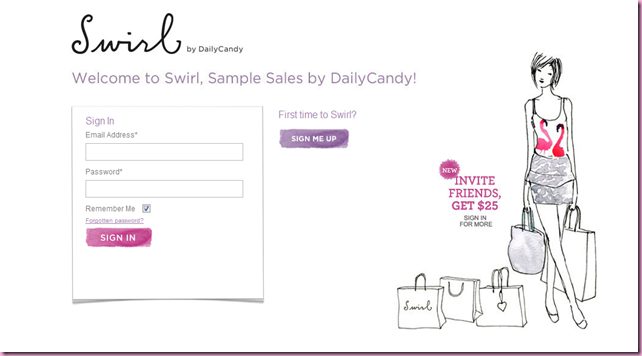 (always lots of great deals to choose from- today it's Autumn Cashmere, Mason Cash + others)
HauteLook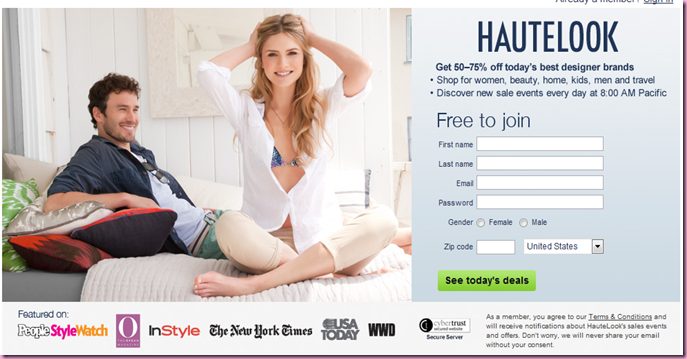 Some other sites I've heard great things about:
The only cons about these sites, as with online shopping in general, is difference in sizes. It's a good idea to buy brands that you've tried before and know your size, unless you don't mind returning (which can be kind of a pain, but in the grand scheme of things can be worth it if you got a steal!).
Do you use online discount sites?
What's your fave?
xoxo
Gina