Reader's request: What's the difference between traditional strength training and endurance training?
and do you need both?
Hi friends! How's the morning going? Hope you're enjoying the day so far. It's barre time for this girl, and I'm also trying to figure out when to take my gestational diabetes test this week. There's never a *good* time, so I might as well get it over with as soon as possible. Is it weird that I think the worst part of the whole ordeal is that they expect me to sit around for two hours? I can't even leave. I'll probably bring my computer or Kindle and read or work for a while, but it's going to be hard to sit still when pure sugar is coursing through my veins.
So today, I thought it would be fun to talk about strength training, since I've received a couple of questions about this lately. A frequent one has been: what's the difference between endurance training (think barre or BODYPUMP) and *regular* strength training? (Regular = strength hypertrophy training, usually 3 sets of a set amount of reps, ranging from 6-12 or so.)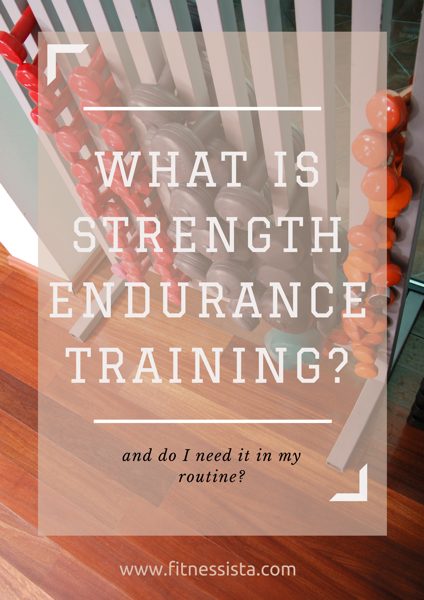 Here's the difference is between the two:
Muscular endurance training requires the muscles' ability to contract over an extended period of time. For these exercises, you'll typically use a lighter weight and higher repetitions. For example, if you usually use 20 lbs for your 8 reps of biceps curls, you'll use something lighter like 10 lbs and perform 15 reps or more. For endurance training, you are using a smaller percentage of your one repetition maximum (the heaviest amount of weight you could complete for one rep); about 50-70%. For these types of exercises, you'll typically use a slow tempo, but not always.
For strength hypertrophy training, you're performing 3-5 sets, 6-12 reps per set, and at a higher resistance load: 75-85% of your one rep max. Usually, you'll perform these exercises at a moderate and smooth tempo, usually taking an equal amount of time to perform the concentric part of the movement (which shortens the muscle; think about the "curl" of a biceps curl) and the eccentric (lengthening) portion (when you lower the weight down from a curl).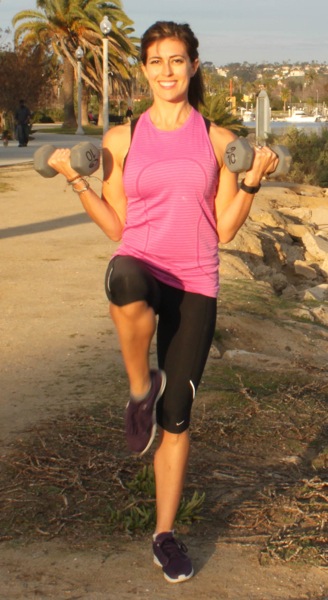 Here's why you need both:
Functionally, they both make a LOT of sense. In life, there will be times when you need to exert strength for longer periods of time… like when I layer 6 grocery bags on each arm and make the slow trek from the street to our door haha. If you improve your strength (through lifting heavier weights for less reps), you'll surprise yourself with your ability to lift heavier items. This comes in handy for things like moving day. After I had been continuously strength training, I was a much bigger help during our multiple long-distance moves. 😉 By promoting endurance, you are teaching your body to perform for an extended period of time, even though fatigue. By promoting strength, you are not only increasing the size of your muscles (don't freak out- women do NOT have the hormonal make up to get huge like dudes), but you are increasing your work capacity.
Each variation of resistance training leads to injury of the cellular proteins in muscle. When this happens, your body sends out the signal for the muscles to repair themselves and grow. If you give your body the amount of rest it needs to repair between training sessions, it will allow protein synthesis to occur.
What really matters: changing your routine. Our body is highly adaptable and gets used to the same demands over time. This is why it's critical to constantly change the type of training in your routine. If you notice that you've been doing the same amount of weights, sets and reps over time, it's time to change it up! I think this is why I saw awesome results when I regularly started incorporating barre, BODYPUMP and Orangetheory in to my routine: they were all so different, they allowed me to hit my personal fatigue point in different ways, and they constantly kept my body guessing.
Remember, the best type of strength training is the one that you'll DO. It doesn't matter if it's endurance, max strength, hypertrophy, power, fitness classes; if you're consistent about it, that will make the most significant difference.
Here are some interesting reads:
Hypertrophy: a new summary of the research
So tell me friends: what type of strength training do you usually do? How often do you change up your routine?
Have a lovely afternoon and I'll see ya later today on the family page!
xoox
Gina
Check out my latest post for Women's Running here! 🙂