Recipe testing is no joke
Hey everyone! Hope your day's been going well 😀
Recipe testing is seriously biznass. I thought it was going to be a breezy task, since the only brush with recipe testing I've had is the many episodes of Barefoot Contessa I've watched. In a couple of episodes, the lovely Ina Garden "tries out" new recipes (usually including a cup of heavy cream and the best quality vanilla), it comes out beautifully (shocker, right?) and she writes the recipe in her computer at the show's end while drinking a cup of coffee. I can do that, right? Right? Ehh, not quite 😉
Instead of coffee, I had raw vegan red bull… aka green juice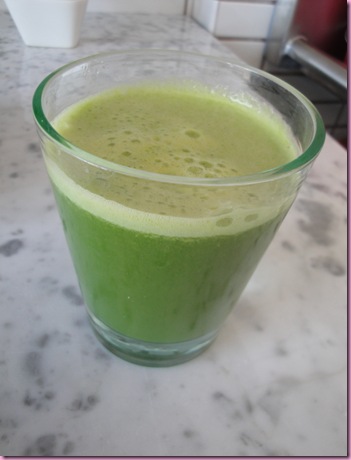 Like I told ya the other day, for our final this Friday we're creating our own three-course menu and the recipes for said menu. I'm keeping it under wraps for the most part, but here's a sneak peek one of the appetizer components: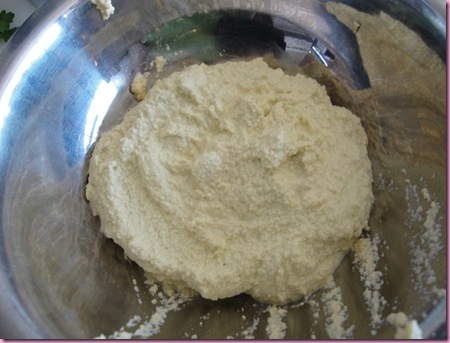 (Heaby, you were spot on, my friend.. raw zucchini hummus, anyone?)
And the entree: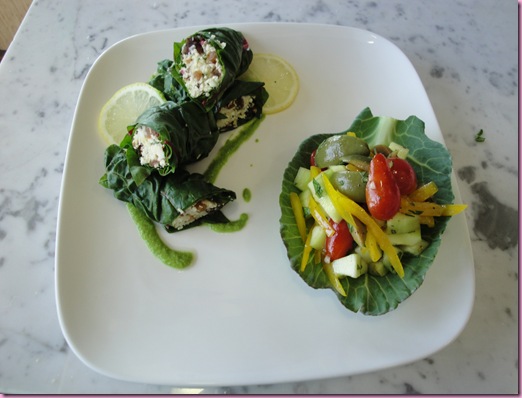 Know what that is?? You'll find out Friday 😉 I did eat it for lunch though, and it was quite glorious. A lot of people in class are doing some swanky creative recipes, but I thought I'd play it safe and make something simpler and just make sure it tastes extra delicious 😀
And life wouldn't be complete without these: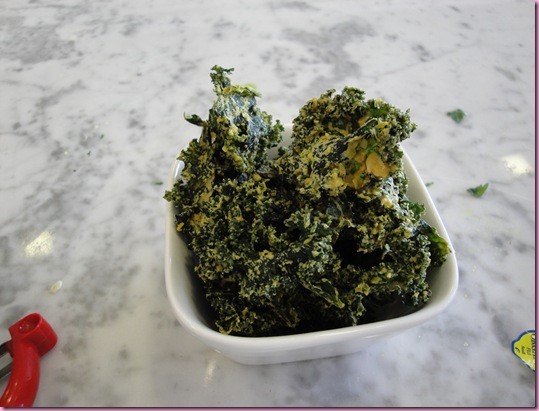 I'm pretty much convinced the sous chef doesn't like me. Every time I see him, I ask for kale chips 😀 Maybe if we're slow at work tonight I can make my own so I won't feel like an addict asking around for them all the time.
For the most part, I was in the cooking (or un-cooking rather) zone all day, but I had to stop and stare when I saw quite possibly the largest zucchini ever.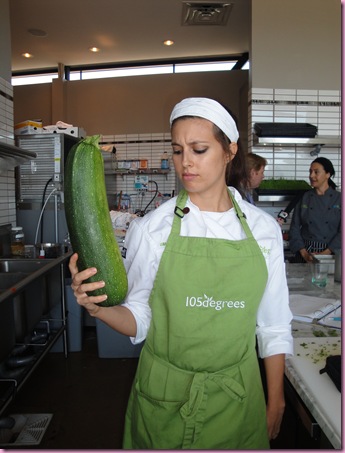 That's just not normal.
The guy in the background of the pic with the microphone was there interviewing peeps for NPR. Super cool 😀
Well, I'm back at the hotel-casa and am kind of exhausted from thinking of flavor combos and recipes. I loved every second, but it will definitely take the life out of you.
Time to crawl into bed and rest, perhaps have some Ezekiel cereal and head to work 😉
Have a wonderful night!
xoxo,
G