Hi everyone! How's your morning treating ya??
I can't believe I forgot to recognize my actual veggie-versary, so why not celebrate it today??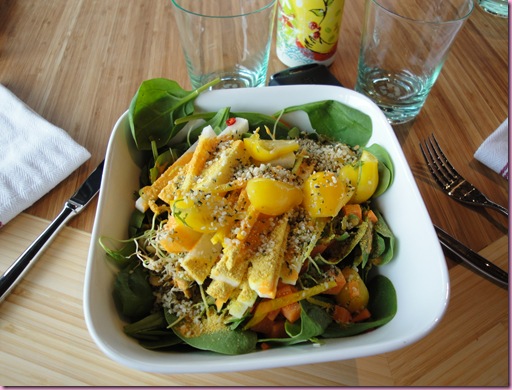 On September 7th last year, the day before the pilot left on a 6-month deployment, I made the decision to become quasitarian. It was pretty random and spontaneous and I just decided to roll with it and see what happened. It's interesting that I don't even think about the fact that I don't eat beef, pork or chicken anymore, it's just how I eat. You guys know that I would never want to push eating styles upon anyone, but I will say that I'm super happy with how this decision has worked out for me and how I feel. Teaching aerobics with a belly full of meat never felt very good and I'm stoked that I still get in some animal protein via seafood and goat cheese.
I get a lot of questions about how I deal with the pilot's carnivorous eating style and honestly, it's not a big deal in our household. We eat most of our meals separately since he's gone at work all day (I pack him a peanut butter and jelly sandwich, a meat deli-style sandwich and healthy snacks to take to work) and I'm always on the go, but for dinner I'll do one of the following:
Make a meaty meal for the pilot with veggies and salad for both of us
Make a vegan meal, with meat on the side for the pilot
Make a fishy meal and veggies/salad we can both enjoy
Usually I'll have two skillets going or separate pans in the oven—the extra dishes are worth it.. especially since he usually does the dishes (I hate dishes) 😉 The thing is, I've had "weird" eating habits since I met the pilot and he's totally used to my quirks. He probably understands my diet more than anyone else, and is 100% supportive of whatever I decide to do. His good looks are just the icing on the proverbial cake 😉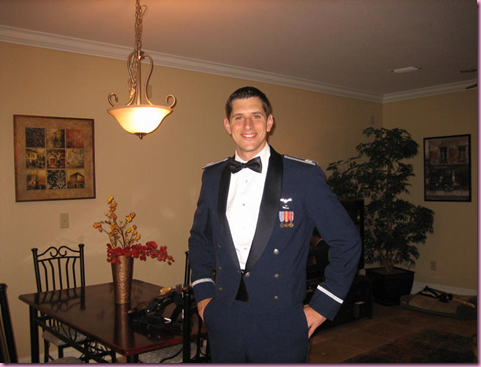 (ow ow!)
Gotta love a man in uniform.
Since I chose to stop eating meat (with the exception of fish and avoid eggs and dairy.. more info on How I Feast is here), I haven't felt deprived one bit. Nature provides an abundance of delicious food that I've spent the last year happily feasting on…
Salad beasts: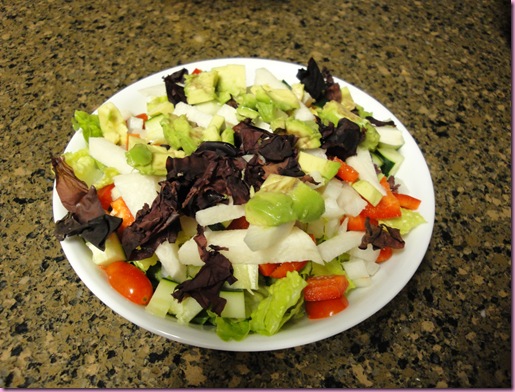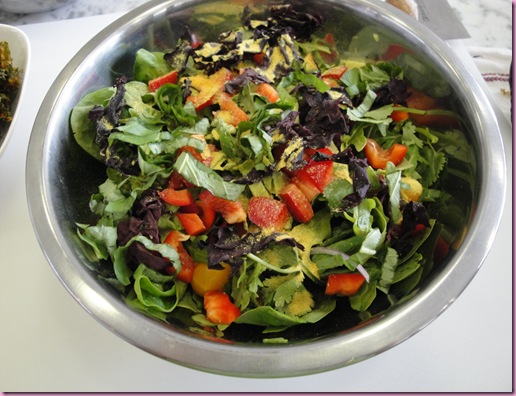 Veggies in all colors of the rainbow: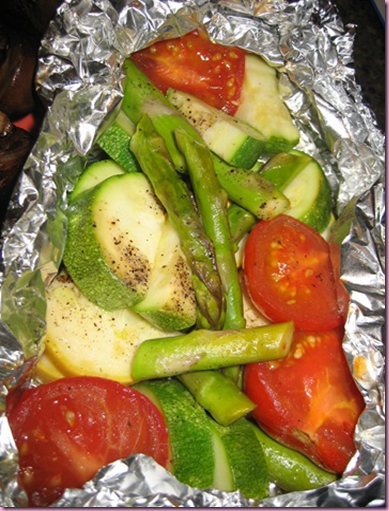 Beans and greens: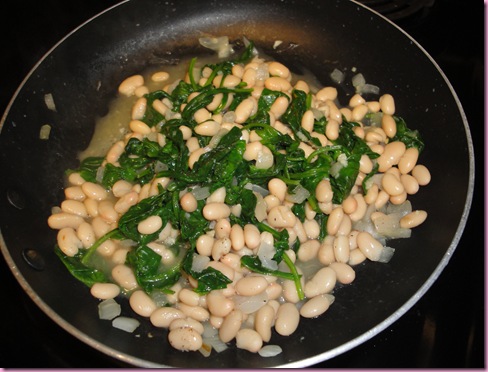 Grains: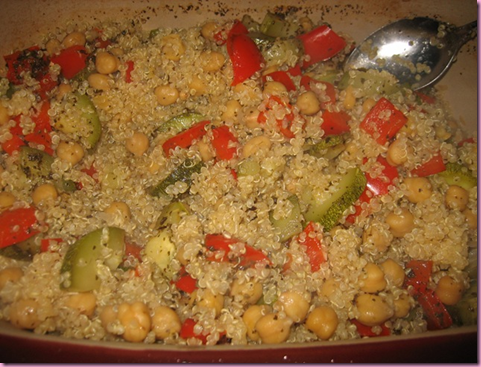 Root veggies (particularly in fry form):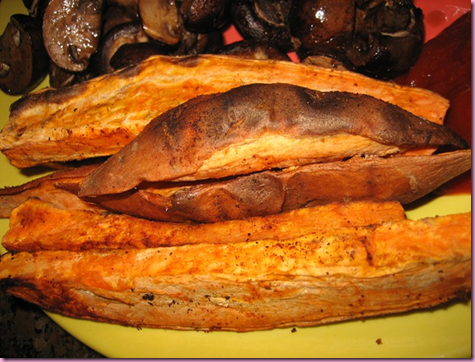 Fruit:
Chocolate and wine: (mayjah props to mother nature on those two)
Here's to another veggie-filled year!
See ya after school- YOGA TODAY! Wahoo!!
xoxo,
G
Today's tip: If you are toying with the idea of vegetarianism or veganism, remember that the premise of these lifestyles is VEGGIES! I've seen way too many people get on the "vegetarian" bandwagon and get off with tighter jeans because they focus solely on carbs and nut butter. Carbs and nut butter are delicious, but anything in excess and lacking balance is going to leave you feeling icky and discouraged. Remember to ease into any type of lifestyle change, be it nutrition or fitness-oriented.
And to those of you lovely ladies who are perfectly happy eating some meat, do it! Always always do what's best for you, not what some goofy blogger is doing 😉