Hey hey hey 😀 Happy (?) Monday! 😀 How was the rest of your weekend??
After hitting up the gym with Michelle, I came back to the hotel-casa to get ready for work.
I snacked on some grapes: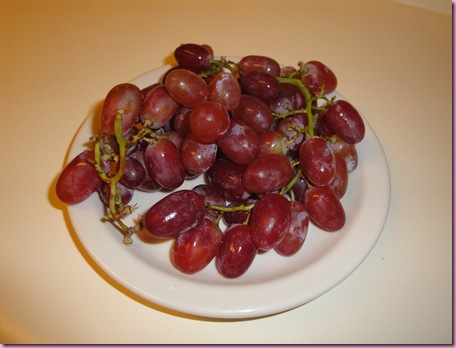 (Which I ate about half of because I only like the hard ones. TWSS. Terrible, haha)
And had half of this stinky drinky: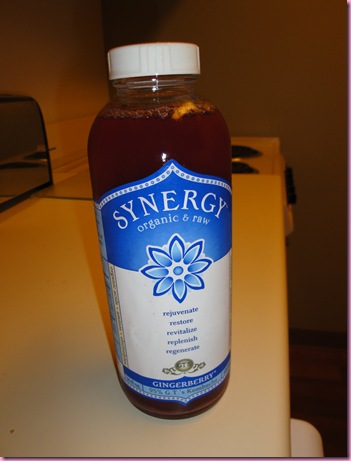 See the bacteria floating in there?? Mmmmmmm.
I think the reason why I'm starting to get into kombucha is because I now know what to expect as far as taste and flavor goes. When I first started trying it, I had no clue what to expect and was not a fan of the vinegary taste. Now, anticipate the vinegar taste and pretty much roll with it. I've found that I love the ginger kombucha flavors the best—a little spice is very nice 😉
Work was bueno and I had one of my favorite dinners ever…
Raw sushi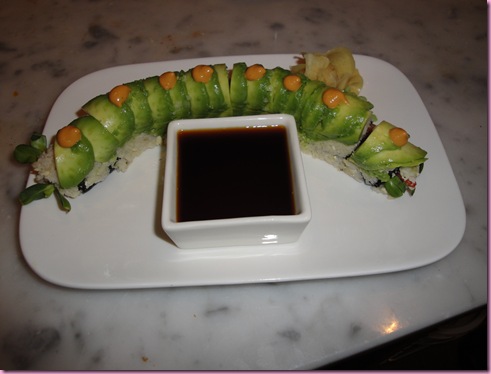 Kale chips!!!!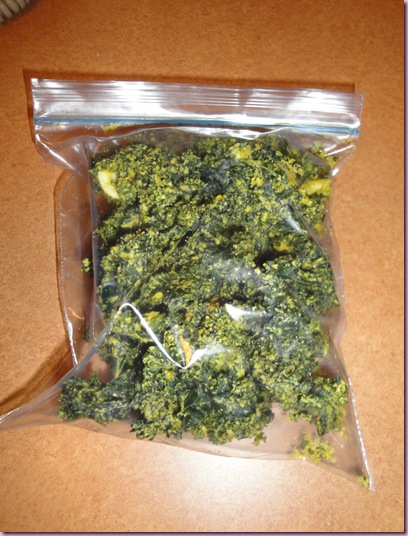 I don't even like kale that much, but put it into chip form and I turn into a fiend 😀
Here are two of the things I plated last night:
Blood Orange Cheesecake and Sicilian Pistachio Nougatine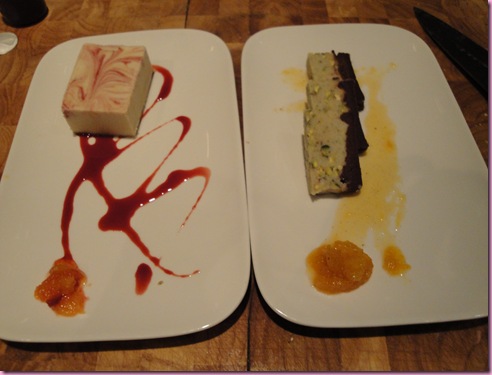 (The orange piles look kinda blobby, but we were almost out)
The nougatine is sooooo good. You'd think that after making, plating and looking at desserts for the past 3 weeks I would be sick of them and have a non-existent sweet tooth. Au contraire. I think I love desserts even more 😉
This morning, I had a bite of Larabar before hitting the gym.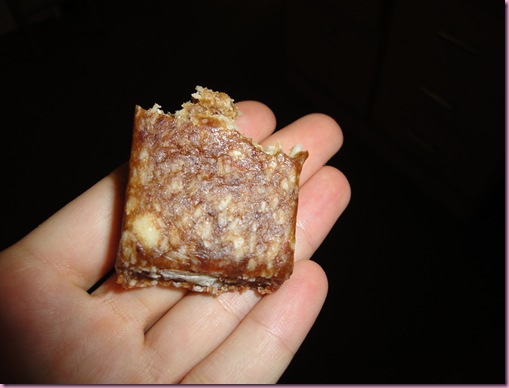 And had a less-than-stellar cardio workout (15 minutes hill walking, 15 minutes elliptical… I couldn't wake up today!) followed by a banging weight workout.
| | | |
| --- | --- | --- |
| Split squat | 5 lbs each | 3 sets of 10 |
| Saxon side bend | 5 lbs each | 3 sets of 10 each side |
| Sumo squat and leg lift | 6 lb kettleball | 3 sets of 10 on each side |
| Good mornings | 10 lb flat weight | 3 sets of 12 |
| Stability ball calf raise | 8 lbs each | 3 sets of 12 |
| Weighted step ups | 8 lbs each | 3 sets of 12 each side |
Total workout time: 1 hr
When I got back to the hotel-casa, I made a delicious almond butter and jelly smoothie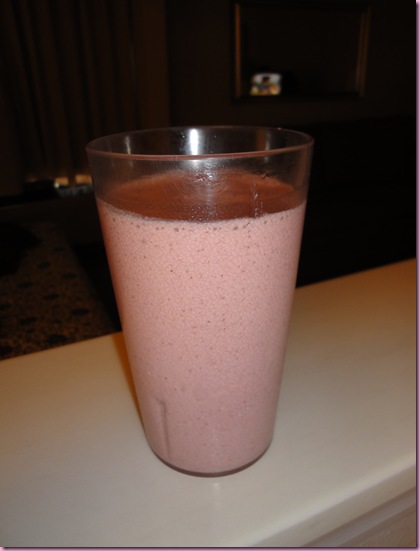 -1 cup almond milk

-1 nanner

-1 scoop sprouted brown rice protein

-handful frozen strawberries

-1 tbs almond butter

-cinnamon

-1/2 pack Stevia

-pinch sea salt

-love (haha)
Something about pink smoothies makes me so happy 😀
Time to get ready for class! Have a great day!
xoxo,
G$
So I'm hoping this falls into the 33% of my posts he doesn't read, but I want to take the pilot on a date when he gets into town Friday night. I've narrowed it down to a few places after talking to some friends at the restaurant:
Rococo Restaurant and Fine Wine
Everything looks so good! Please help me decide 😀