Blue Apron restaurant quality meals at home
This post is sponsored by Blue Apron, and includes a giveaway opportunity from yours truly at the end. As always, all opinions.. and foodgasms… are my own.
For quite a while, we found ourselves in a bit of a dinner rut. We were rotating through the same things (hey, they were easy and we all liked them), and I found myself getting bored with our dinner routine. Even with weekly meal planning, I had a tendency to fall back on the same five or so recipes. When Blue Apron reached out to see if we'd be interested in trying some of their meals, I knew it was something that our family would enjoy.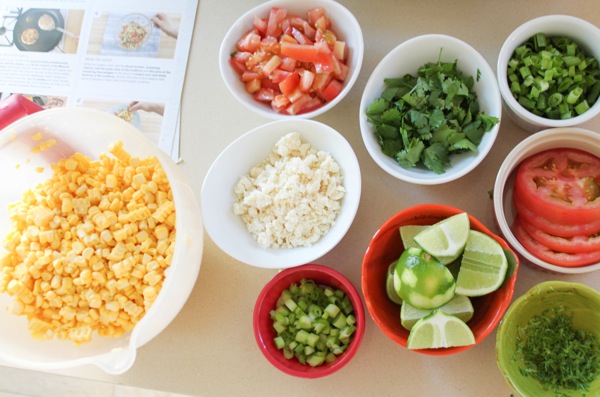 Here's how Blue Apron works:
-You book your shipment through their website, and indicate how many servings you will need (2, 4 or 6) plus any dietary requirements.
-You receive a shipment of pre-portioned ingredients to make the recipes for that week. Each week's shipment makes three full recipes.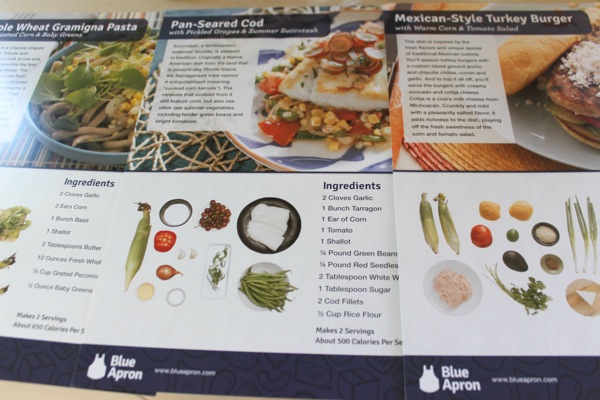 -You enjoy a restaurant-quality meal at home each time, using various cooking techniques and flavor profiles. For our two weeks of recipes, the meals were DELICIOUS. Bonus: Liv loved them, too! Also, for one week of meals, the Pilot's mom was here staying with us, so it was fun to make a recipe while she was here.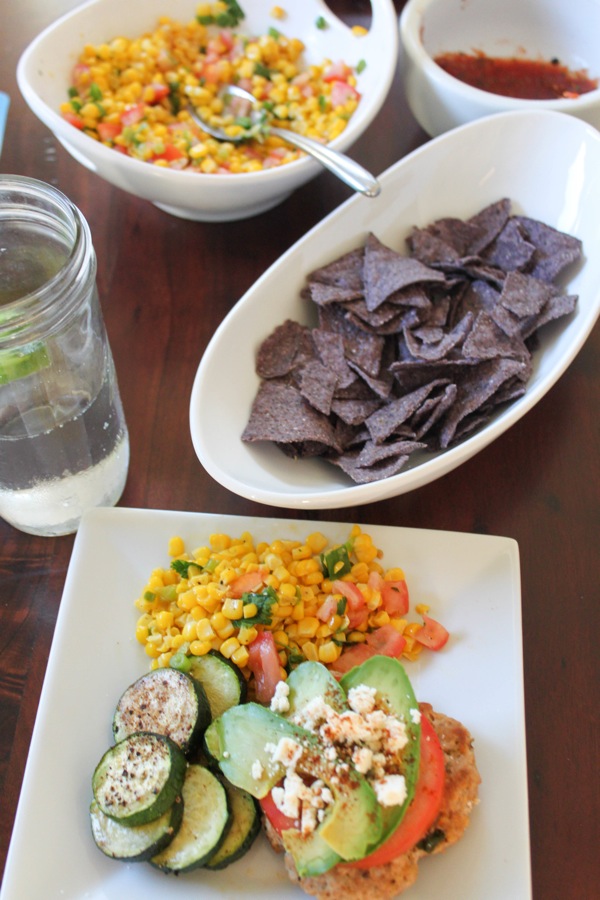 Each week, receiving the shipment felt like such a fun surprise. Also, even though I don't mind grocery shopping, it was pretty amazing to have a large majority of it done for me, using fresh and whole ingredients.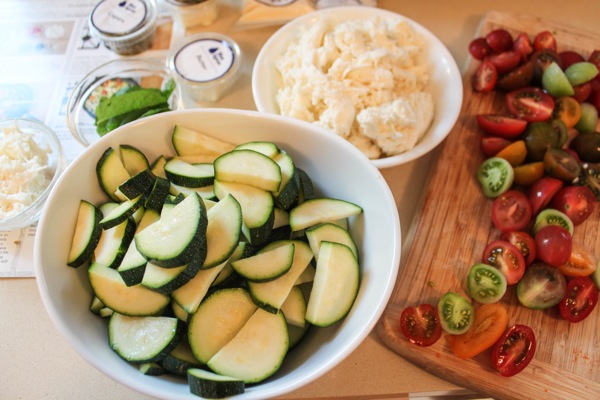 Pros:
Hearty servings. I picked the four serving option, and was hoping that it would be enough to feed a hungry Pilot (2+ servings) + Liv and myself (1 1/2 servings). The servings were extremely generous, and we ended up having leftovers or the perfect amount for an additional dinner guest.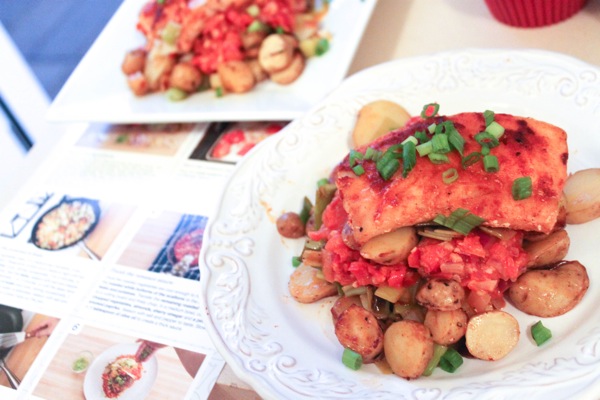 Cost-effective through less waste and unnecessary purchases. At around $10 per person per meal, this isn't a bargain dinner option. But, for the type of food and meals, I think it's a reasonable amount to spend. Many of the dinners we enjoyed would have easily been $20 at a local restaurant, and for comparison sake, one Pilot meal at the drive-thru is $7. These were fresh and beautiful dinners, and while we did have to prepare them ourselves, I found the $10 per person price to be reasonable for the quality of food. I also liked that they sent the exact amount of the specialty ingredients. For example, a full bottle of Tonkatsu sauce would sit mostly unused in the pantry; Blue Apron sent me just the amount we needed for the Chicken Katsu (which was GLORIOUS).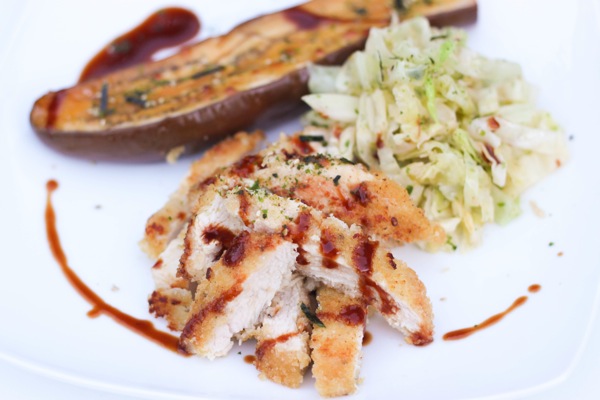 Specialty ingredients. Speaking of Tonkatsu, Blue Apron gave me the opportunity to use and experiment with some new ingredients that I haven't tried, and those that might be difficult to find without shopping at a specialty market. Also, all of the pasta we received for the pasta recipes was fresh and homemade pasta; a treat from the usual boxed fare.
Sustainable suppliers. As someone who intentionally seeks out sustainable and organic foods, I was excited to see that Blue Apron partners with a variety of family-run purveyors, which an emphasis on environmentally-conscious operations.
Cons:
Time-intensive. The recipes state that they taste a maximum of 35 minutes to prepare; however, if you're new to certain techniques, or take eighteen years to chop and seed a tomato (cough, guilty, cough), then they may take a little longer. We found that the meals became much faster to prepare as we got used to the process: prep everything, then start cooking. (Usually, I'm a "prep as I go" kinda girl.) By the end of our last week, I finished cooking the meal in 25 minutes, which as long I usually spend.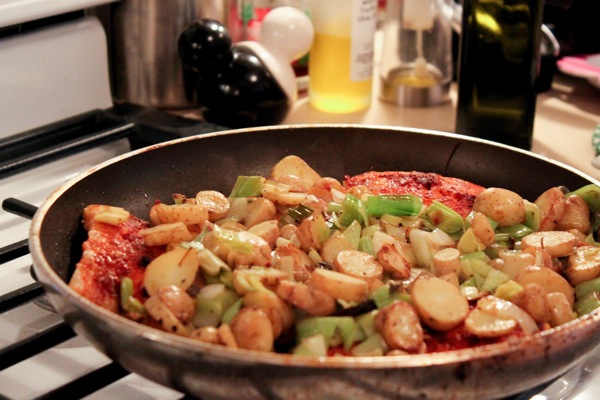 The packaging. There is quite a bit of packaging, but a vast majority can be recycled or reused. I only ended up throwing away the tiny plastic baggies that the herbs came in; everything else was recycled (the boxes, small plastic containers, paper bags) or reused (the gel ice packs; love them for packed lunches or picnics). With their packing strategy, the ingredients arrived insanely fresh and in great condition (nothing was bruised or browning).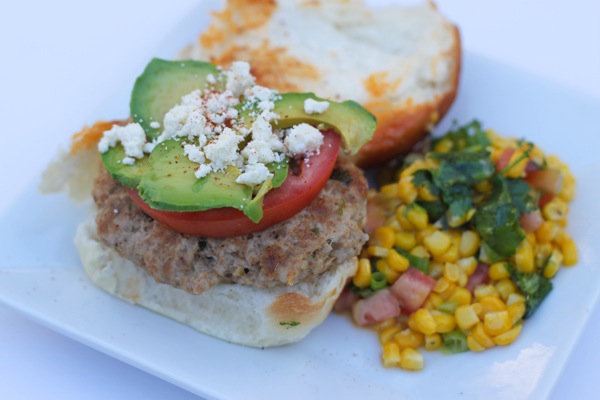 (For the turkey burger, I nixed the bun for my serving)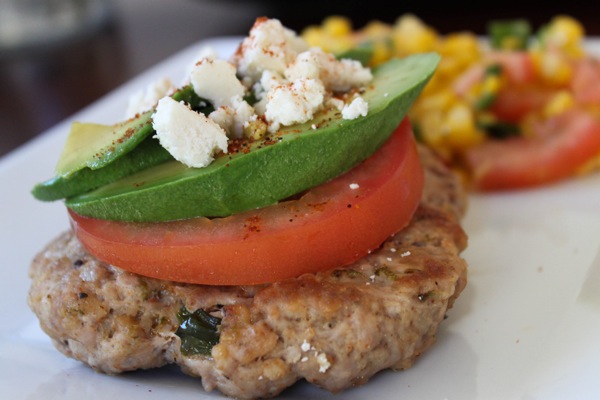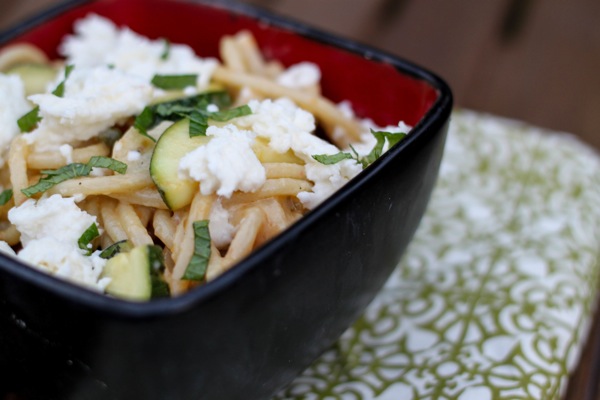 Check out the menu for the upcoming week before booking. One week, ours had three corn recipes. I don't hate corn, but that's… a lot of corn. I probably would have chosen a different menu that week.
All in all, we enjoyed the meals, the opportunity to try something new, and I'd love to use the service again in the future. It's perfect for the weeks when you need extra convenience, or want to escape a dinner rut.
Blue Apron kindly offered two free meals to the first 100 readers to sign up. Here's the link!
What's your favorite quick weeknight dinner? Try any new ingredients or recipes lately?
xoxo
Gina