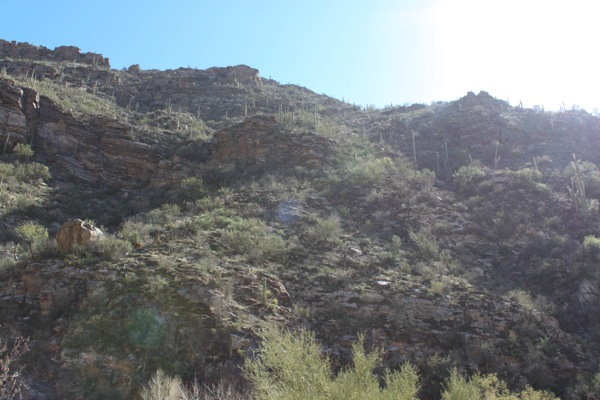 Hi from Tucson!! Liv and I got here yesterday morning, after an early Orange Theory class -it was hard to wake up, but I always love to get in an early workout on travel days- and packstravaganza. My last flight alone with Liv was when she was 4 months old (to Vegas!), and just as we figured, she loved it. She's mildly obsessed with airplanes, so she was stoked to be riding in one. I got her these cool kids' headphones for her to watch a show on the iPad, but we spent more time snacking and looking through Skymall together. The amazing flight made up for the disaster that is traveling with toddler gear. At the San Diego airport, I was shuffling around with a carseat strapped to my back, two backpacks, two suitcases, and Liv until a magical fairy made a cart appear in front of us. That made the trip to the ticket counter less horrifying. I know better for next time haha.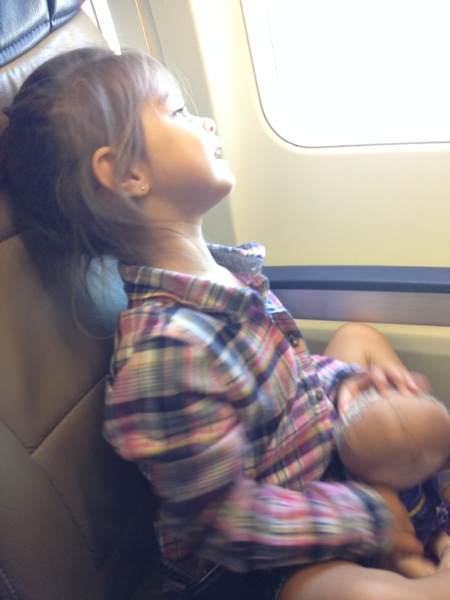 Since we've been here, we've already had some fun adventures, including:
lunch at Baggin's ( a Tucson classic)
relaxing/naptime at the madre's (and cranking along on shirt orders! I'm so so excited to get the Kale Yeah shirts ordered while I'm here this weekend)
this amazing salad at Eclectic Cafe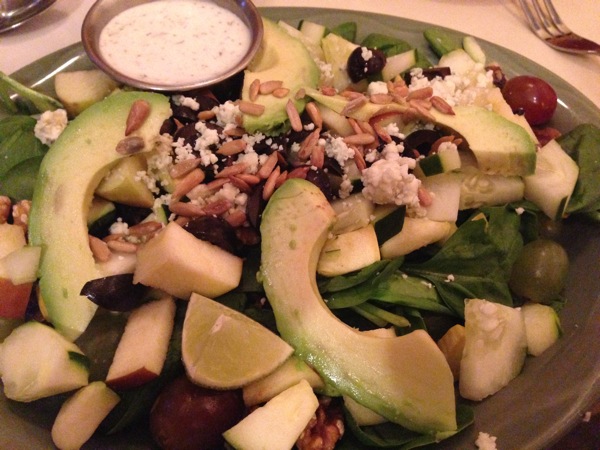 (the "crunch" chopped salad! My homemade version is here)
a carousel that went much faster than anticipated,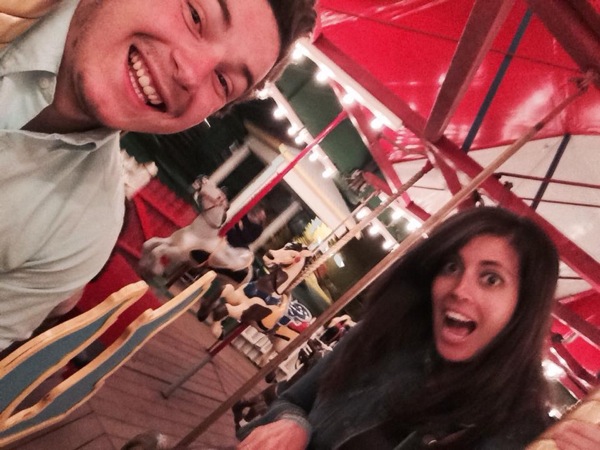 (mom and Liv were riding the bench behind us)
ice cream cones the size of faces,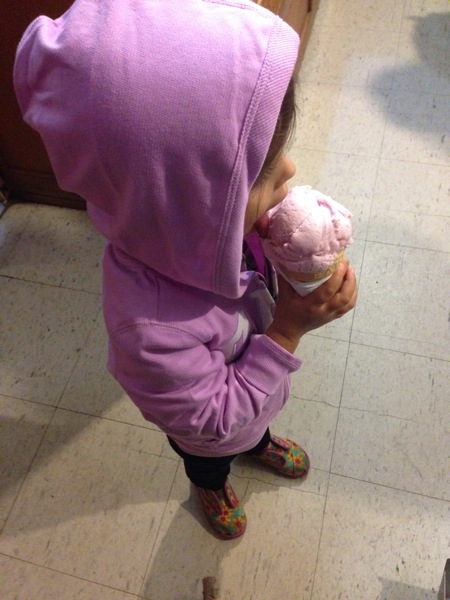 a chipotle chocolate truffle,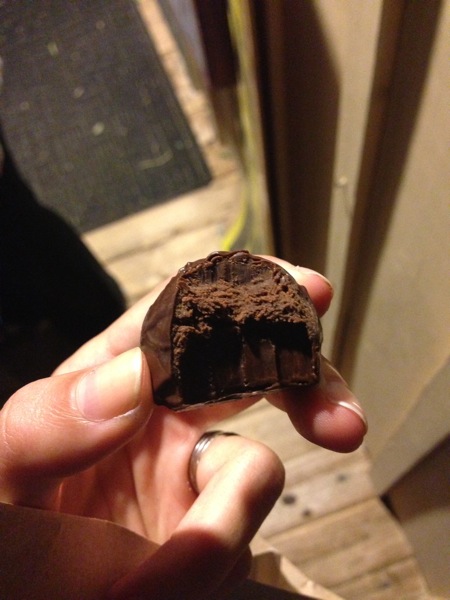 and wonderful time with the fam.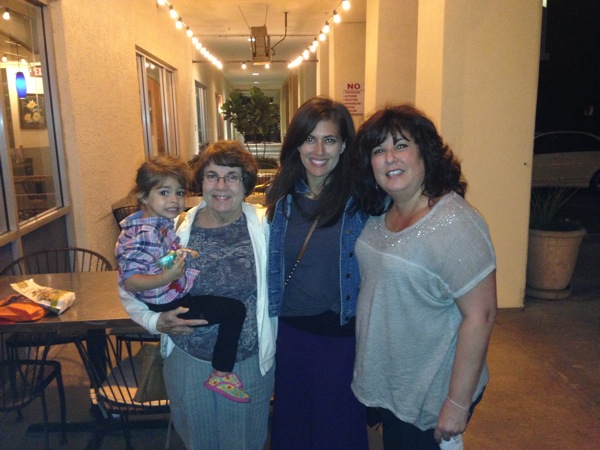 (Four generations <3)
Some more faves from the week and around the web:
Unfortunate fashion trends of the 00's. I participated in almost all of these… and admit that I still like henleys.
Not only did this girl run the NYCM, she took selfies with cute runner guys along the way. Talent.
Planning for Thanksgiving! Even though the fam makes an insane spread, I always like to think of something to contribute to the feast. I'm not sure what it will be this year!
Everything about this video makes me so happy. It also makes me miss the 80s.
"If you could change one thing about your body, what would it be?"
Any faves to share?? Link away! What's on the fitness plan for the weekend?
Happy Friday!
xoxo
Gina