Hey guys! How are you?? Hope your day has been lovely

Thanks for the boot compliments- I'm excited to wear them. They're actually super comfy, too

I didn't end up packing (yet) today (slacker), but I did have time to make vegan chocolate chip cookies for work: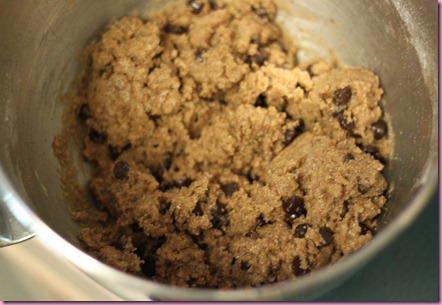 and INDIAN FOOD for lunch!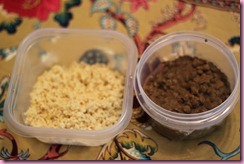 I actually celebrated Indian Food Wednesday on a Wednesday. Things are good

And THIS is very, very good.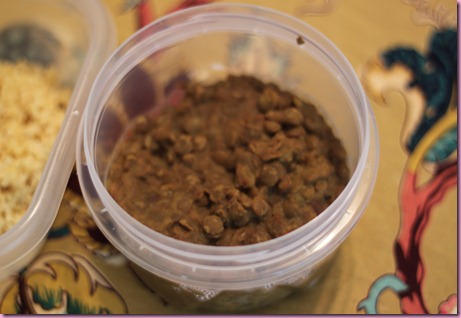 Dal Mahkni made with boiled lentils that I simmered with almond milk, a little earth Balance, cumin, garlic, garam masala and cayenne
+ millet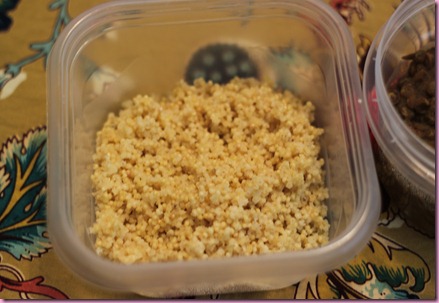 All I need is roti to wrap me in a blanket of Indian goodness

I'm doing the work thing right now and it will be packing frenzy 2010 –who wants to bet I forget something?- but here's the 3rd Bridal Bootcamp workout before I go!
Week 3 Workout: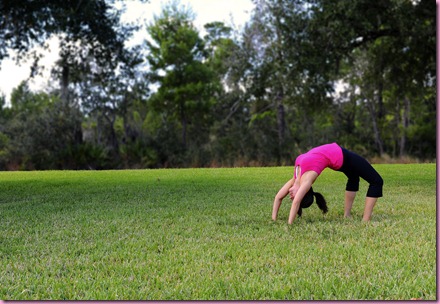 Since we're done supersets and circuit training, I thought it would be fun to do a yoga/pilates style workout (with cardio) for this week. (Links for each exercise aren't included right now, but wanted you guys to have the workout this afternoon. I'll add the links for ya later today)
As always, please check with a doc before making any fitness/nutrition changes and honor your body- if it hurts or doesn't feel right, don't do it, mmm k?
1. Warm up- 5 minutes, cardio of choice. Start at a low intensity and bring it up to moderate by the end of the 5 minutes.

2. Downward dog- hold for 30 seconds, breathe deeply and walk your dog by alternating your heels towards the group

3. Step your right foot forward and come into Warrior 1. Keep your back leg super straight and hold for 30 seconds. Pop your back foot up into a crescent and do 15 traditional lunges with your arms still up.

4. Bring both hands to the floor and step back into high plank. Hold for 30 seconds.

5. Push-ups. Do 20 push-ups; when you need to bring your knees to the floor to complete the set, that's totally cool just keep your booty down and toes in one line.

6. Come all the way down onto your stomach and pilates swim- 1 minute

7. Flip onto your left side and do 20 leg lifts, 10 leg circles to the front and 10 leg circles to the back.

8. Flip onto your back and do 15 frog crunches.

9. Legs come in towards your body- bridge pose, 30 seconds. Calf raises in bridge pose (15). Hip raises (15).

10. Come up to a seated position and all the way through to chaturunga. Hold 20 seconds.

Come up to downward dog and repeat the series on the other side. Repeat the entire series 2-3 times on each side.

Follow up with 30 minutes of hills cardio- start at a moderate incline and then increase it 1% every minute until you can't take it anymore. Bring it back down and repeat for 25 minutes, followed by 5 minutes of cooldown.

Stretch.
Have fun!!
Gina