Hi friends! How was the weekend? Hope that you enjoyed some relaxing, productivity, and time with family/friends <— necessary components of a great weekend <3
We have loved having the man of the house back home, and hopped back into our usual weekend rituals like errand day, donut Saturday and gym time.
Friday night, the Pilot was pretty exhausted after his trip, so I took the girls so he could sneak in a nap. We had an awesome picnic at Liberty Station. Liv had Five Guys, P had a pouch and Tender Greens zucchini, and I had some tomato soup. I'm not sure what happened, but we've automatically jumped into fall over here. The weather has been absolutely dreamy, and I want to spend as much time outside as possible before we have to switch the clocks back and it gets dark so early.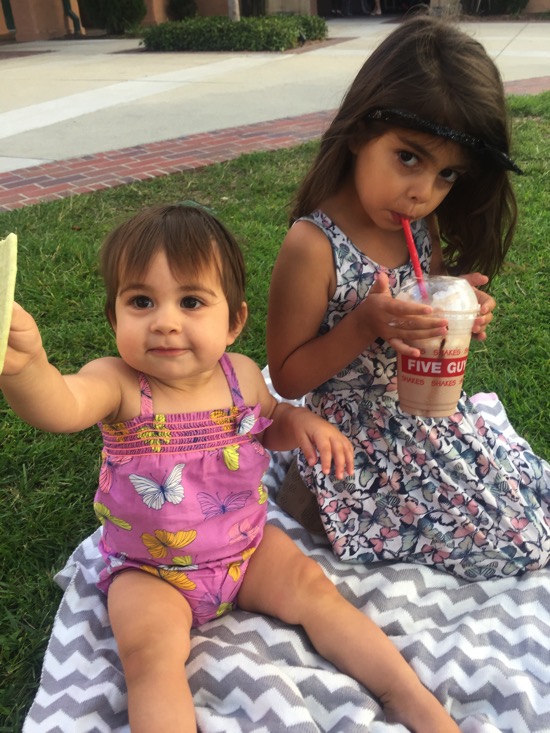 (My picnic buddies! Shout out to Elise and her fam who are visiting San Diego and stopped to say hi! I loved chatting with you.)
Some more pics from the weekend:
The Pilot and I were able to enjoy a little day date together, and grabbed drinks and appetizers at The LOT.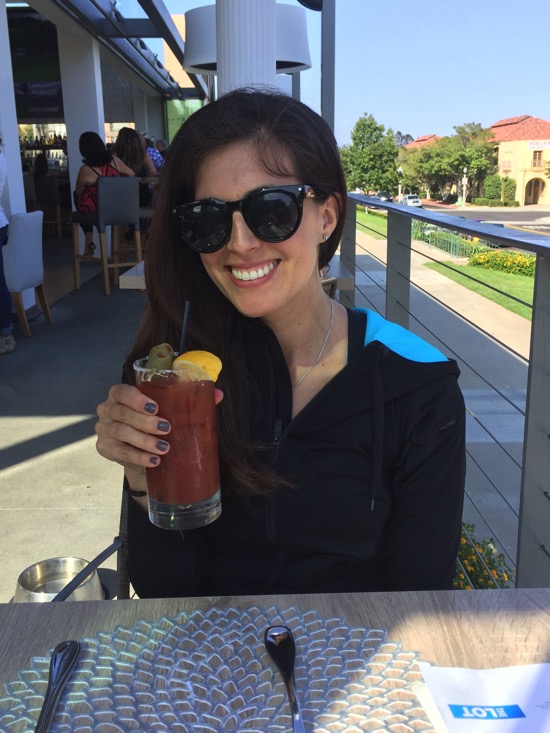 (Their Bloody Mary = hands in the air emoji)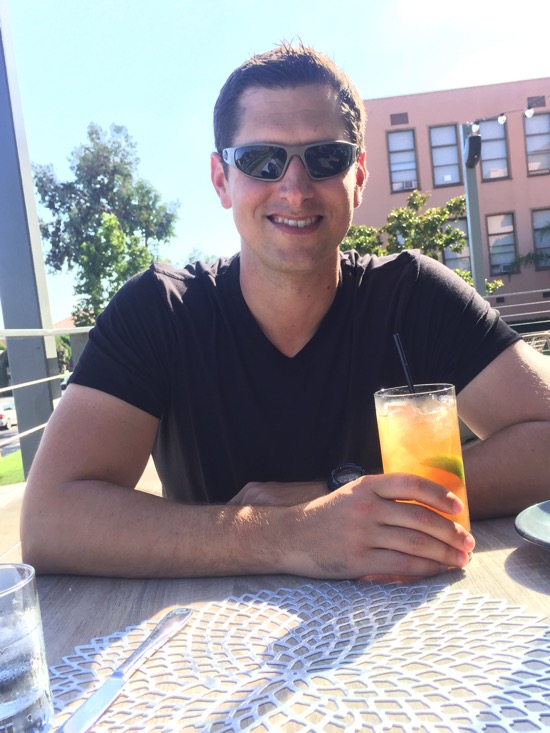 We enjoyed fresh ceviche with THE BEST Tajin-spiced chips: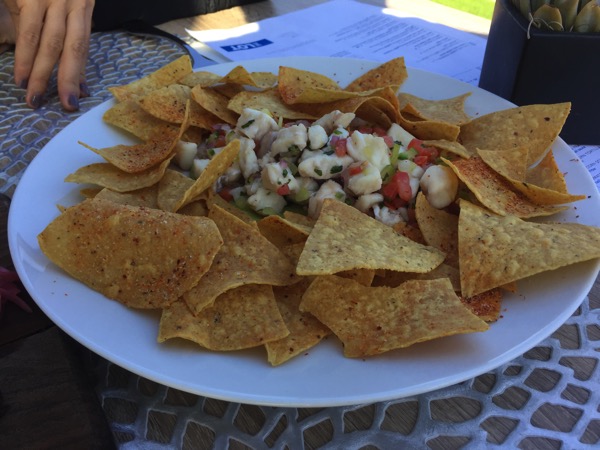 and shared the cheese board. Always the cheese board.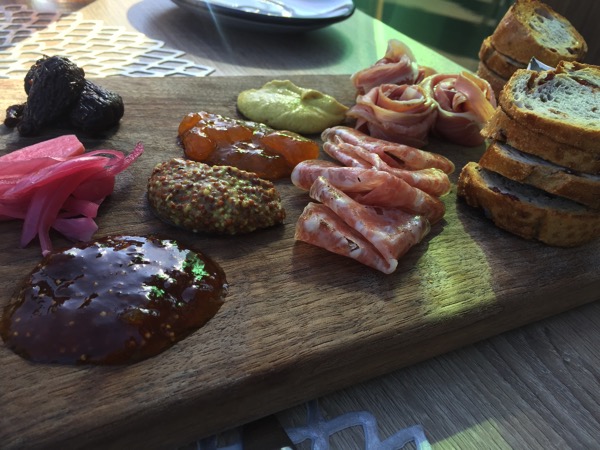 (Said cheeses are hiding behind the bread)
We usually just go to the LOT to watch a movie, or grab a drink and chill, so we were not expecting the supreme people-watching we received. Turns out, we got there just in time for Salsa Sunday; Latin music was bumpin' and the Point Loma crowd was out there shimmying and hip-shaking their hearts out. It was so much fun to watch, and there were so many couples that were SO good. We'll definitely be back and ready to dance. 🙂
When the Pilot first left for his work trip, I did an awesome job of cooking meals at home… initially. Then it all went out the window. We had 3 delicious homemade dinners, and then take-out for 3 straight nights in a row. #survivalmode
I want to get better about prepping P's meals in advance -it's a lot of chopping- so I can just put it on her tray and start the rest of dinner. I love making her little baby bites -we do a combo of baby led weaning + purees, just like we did with Liv- but I find that it's hard for me to get the rest of dinner made before she's *over* being in the high chair. It's my goal to be more efficient with prepping in general.
Liv is usually great about playing dolls or coloring while I cook, and is also an excellent helper in the kitchen. Yesterday afternoon, we made a cauliflower crust pizza since I had some bags of the riced cauliflower in the fridge to use.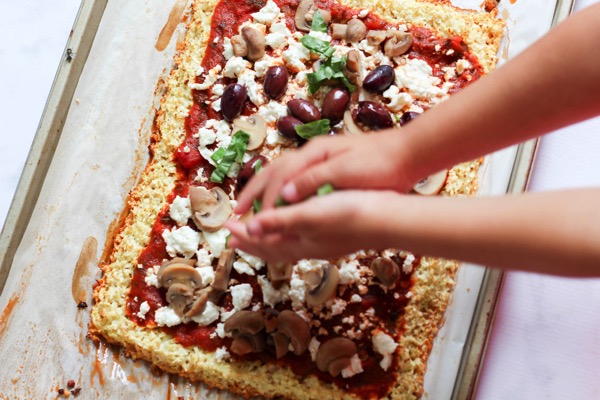 Pro tip: cat ears make the food taste better. 😉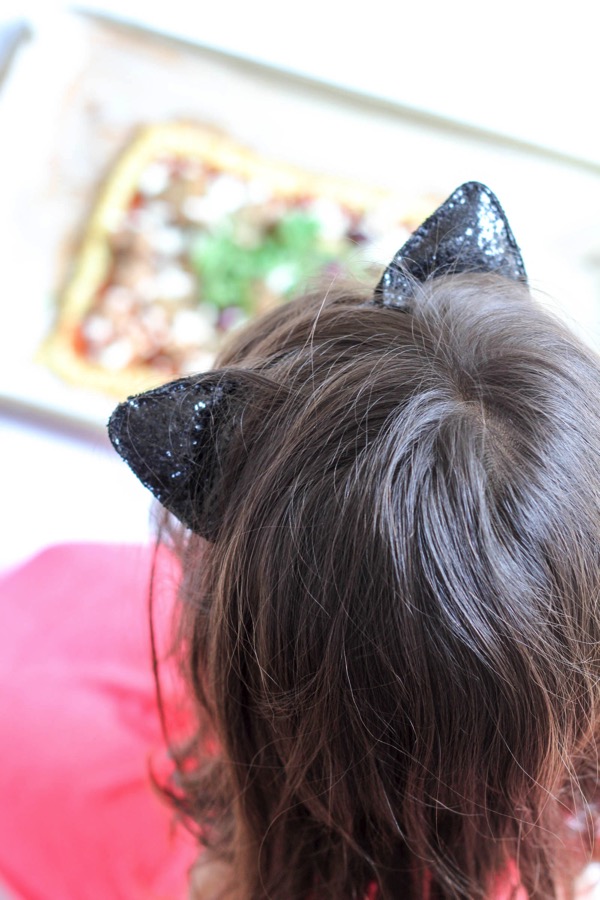 We used Tina's recipe and it turned out so well! I'm excited to have the leftovers with lunch this week.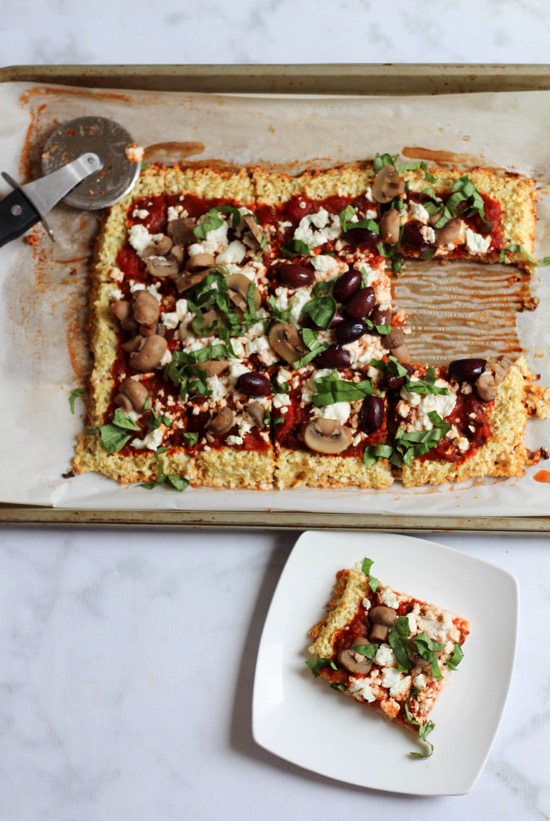 This morning, we're relaxing here at home -I can't believe Liv is back to preschool next week!- and going on an adventure, whether we head to the zoo or the bay.
Hope you have a happy Monday and I'll see ya soon with an all-new workout!
xoxo
Gina
Cauli crust pizza: love it, or hate it?
One workout + one delicious thing you ate this weekend 🙂