Heyyyy

How are you?
This afternoon has been quite a blasty. I had a little date with my nana to see the Christmas Show at the Gaslight Theatre: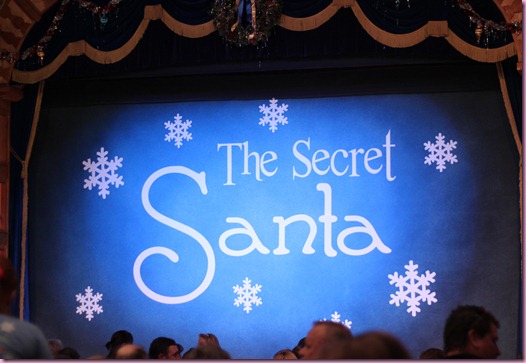 Gaslight is a local thing- they have melodrama musicals every season and I've been going since I was little. (Side note: I scored an audition in high school.. and blew it, haha) It's the kind of show where you "boo" and "hiss" for the bad guys, cheer for the good guys, all of the actors are crazy talented, some of the actors will improv during the musical, and you leave with a big goofy smile on your face.
One of my good friends is in the Gaslight shows and scored my nana and I some seats

(Olive juice, friend)
I traded came bearing vegan chocolate chip cookies for him: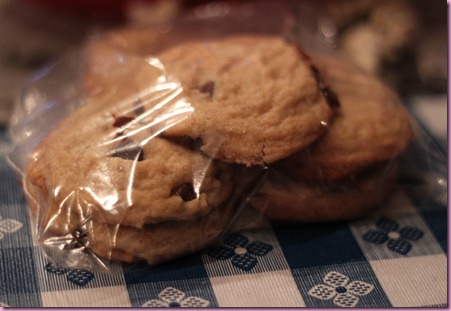 Bonus: they serve buttery salty popcorn in addition to a full diner menu (shakes, burgers, pizza, fries, etc)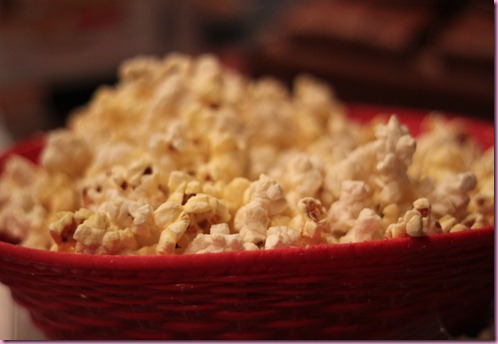 In between the show and the olio show, they sing "Happy Birthday" to the birthday peeps, "Let me call you sweetheart" to the anniversary peeps, and acknowledge the out-of-town peeps and show up with ice cream at your table: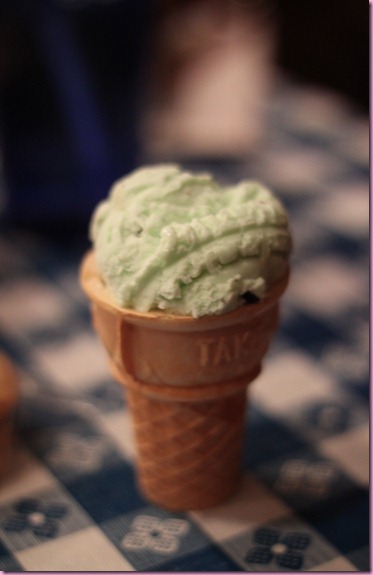 Nana and I shared it

After the show, we stuck around to say hi and chat, went shopping for a 40s style costume (more on that later, haha) and grabbed some dinner.
We dined at Zivaz bistro– it's like the Mexican version of Pei Wei.
Chips + Salsa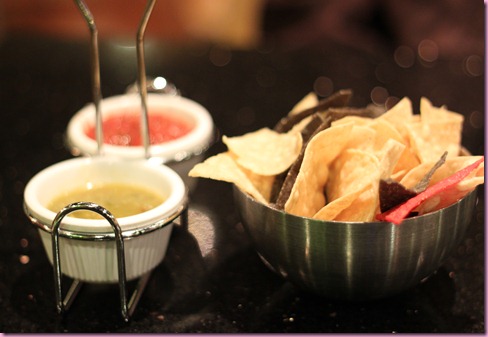 Calabacitas with no cheese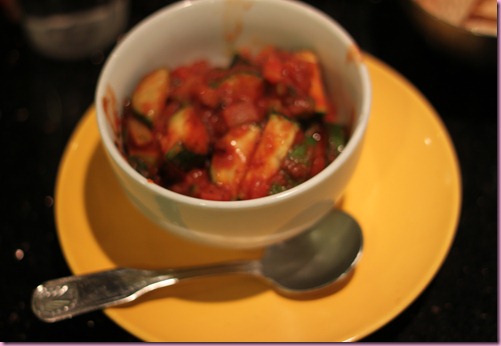 Salad with guacamole: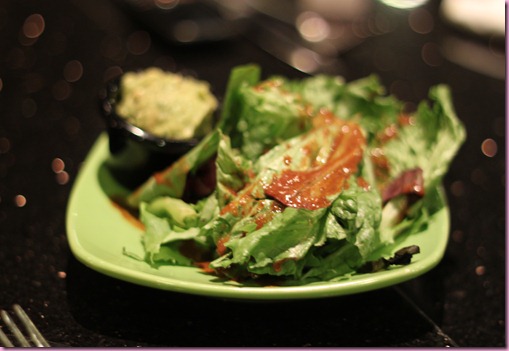 While attacking my food like a savage beast, a bloggy was so cute to come up and say hi

My nana and I had fun chatting with her and I'm hoping we'll take a Zumba class tomorrow together.
Speaking of Zumba…. I'm off to booty-shake

Have a great night and I'll see ya in the morning!
xoxo,
Gina