Reader's Request: Staying Motivated
Hey friends! How are you this lovely afternoon??
I'm bueno over here

I took a dance class with a lifelong friend last night (which was INCREDIBLE, but no Dance Trance), ate vegetarian take-out for dinner, visited my great-grandmother and had my broken toe massaged by the lovely lady who stays and takes care of her. She put some blue elixir on it that was in a Mole jar and my toe feels 100% better and isn't swollen today. <3 Life es bueno.
Dinner was salad with black beans, brown rice, fajita veggies, guacamole and salsa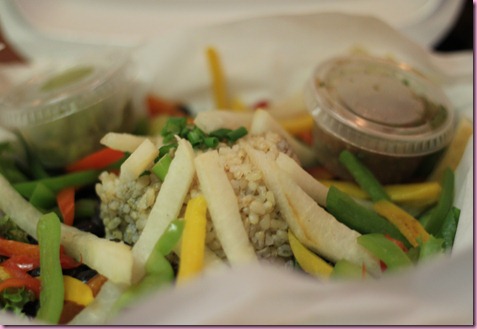 After dance, I made a pumpkin pie per the fam's request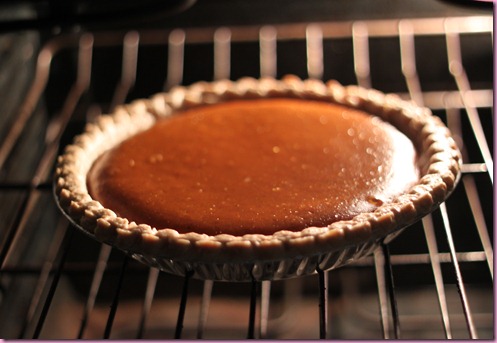 Holidays are here, yo.
So I've gotten this question a few times via email and thought it would be a good reader's request, particularly during this crazyhecticfrantical season.
Hey Gina,

I was wondering what you do to stay motivated to workout and eat well. It's easy for me to start something up and stay with it for a little while, but I burn out easily and lose motivation. Any tips?
Here are some of my favorite tips for keeping your motivation mojo in check:
1. Acknowledge burnout, change something and roll with it. It's been about 4 weeks since I've weight trained consistently. After weight training consistently 3-4 times a week for a few years, it got to a point where the LAST thing I wanted to do was go into the weight room and "train myself."To put it mildly, I was really burned out, so I stopped and traded yoga instead. Is yoga a good long-term substitute for weight training?? I'm not quite sure, but for now, it's working for me. If you're getting burned out, take a break so you can come back refreshed or switch it out for something else you enjoy.
2. Don't see the forest for the trees. Focus on the big picture of how things are going. Instead of evaluating things by the day, check out how you've done by the week or month.  I definitely have my days when I don't feel like working out or want to eat carbs all day (I <3 Carbs), so I roll with it. In the grand scheme of things, I work out and eat the way I like to in a way that fuels my tank efficiently and makes me feel good, so that's what matters.
3. Think about goals. Of course, working out is amazing for physical health, disease prevention and mental wellbeing. For me, it's also the thought that I'd like to maintain the my weight loss. It's also totally ok to think "I want to look seksi in my jeans" or "I want to blast my 5k/10k/half marathon/walk around the block time out of the water." Write down your goals, make an inspiration board and take a second each day to think about your nutrition and fitness endeavors. Remember that goals should be realistic and measurable.
4. Surround yourself with a support team. Make sure to have at least one good friend or family member to cheer you on with your goals and you can share your success with. If not, the blogworld is an awesome resource for motivation and virtual workout buddies

5. Make a plan, but don't worry if it ends up being plan B. Take some time at the beginning of each week to plan out your meals and workout routine. It makes it so much easier when you don't have plan on the spot, and all you have to do is cross it off the list. Need some help? Check out my meal planning, how to create a workout plan and weight training 101 posts.
6. Have fun with it!!! Eating chicken breasts and vegetables all day and giving yourself a redundant, too-long training schedule is a quick recipe for burnout. Experiment with new classes, recipes, ingredients and make it exciting. Variety is the spice of life

Any other tips that I'm missing?? How do you stay motivated?
I'm off to get a tart pan for that raw chocolate tart and meeting a friend for Zumba!
xoxo,
Gina