Hi friends! How's your Friday been? Mine has been a crazy whirlwind, but still had time for a workout and lunch with the girls 🙂
Today, I ran errands to get supplies for Sunday's housewarming party,
cleaned the casa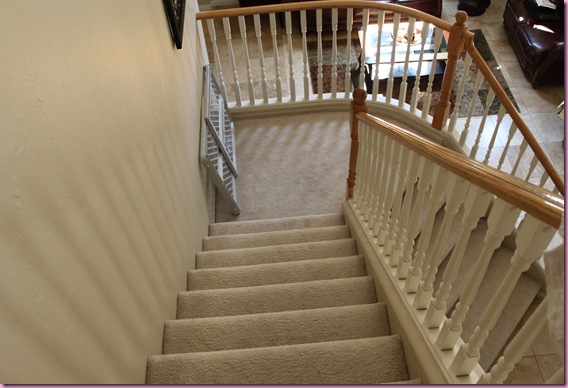 [vacuuming stairs is no joke]
put the guest room together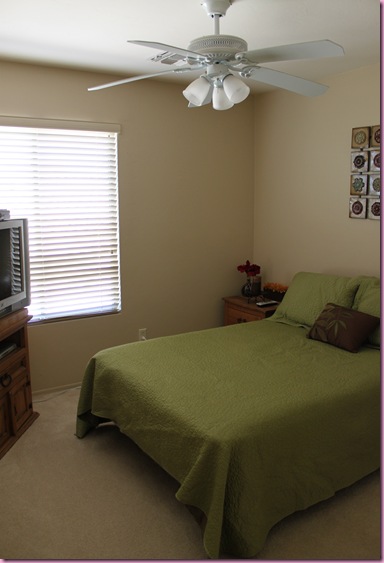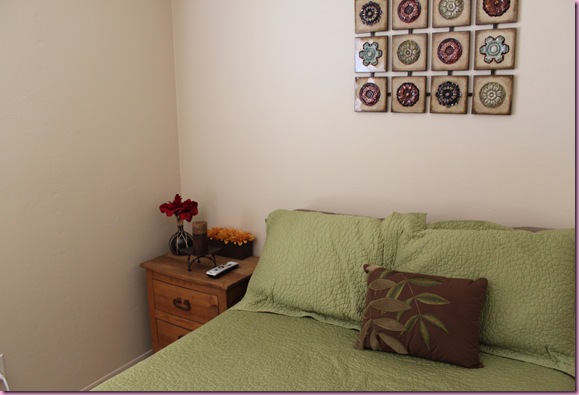 sparkle-fied the kitchen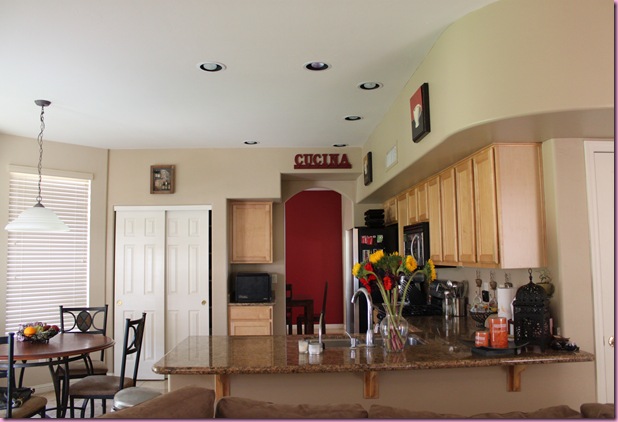 the master bathroom
and picked up the last of the random junk we had laying around in the master bedroom.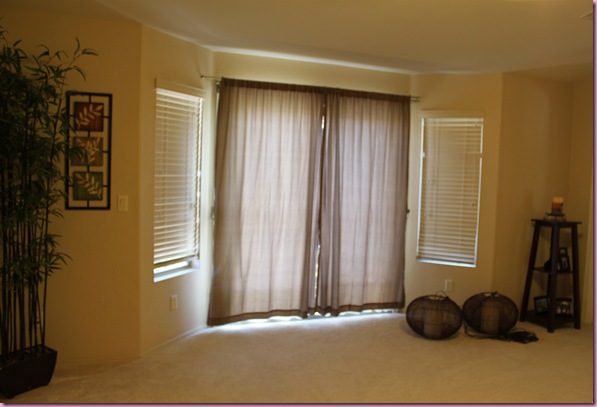 [lamps just need to be hung up]
As much as I love how much everything is coming together –I'll post all of the before and after pics on Sunday- I have to say, the master bedroom is my least fave. The balcony (pic above) is AWESOME, but our bed area is kind of blah.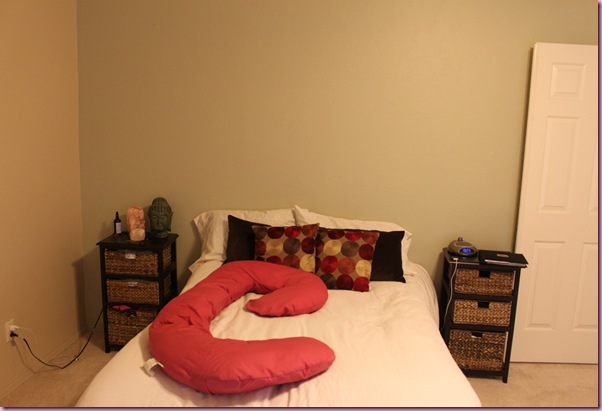 The pink Snoogle stays, though 😉
It needs some kind of art or mirror above the room – something exciting. Let me know if you have any ideas! <—feel free to link away <3
Before lunch with the girls, I munched some eggs with salsa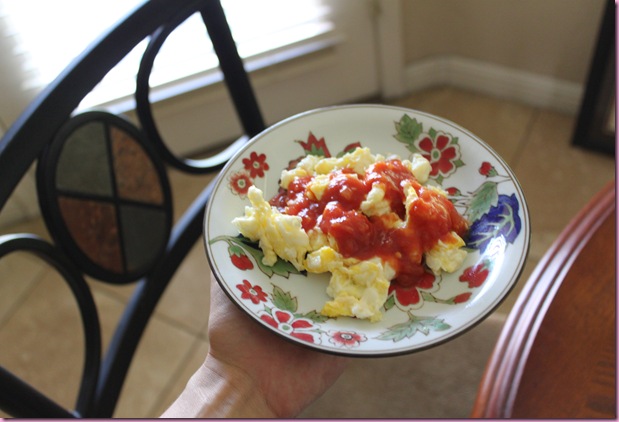 and dinner was courtesy of my friend Renee.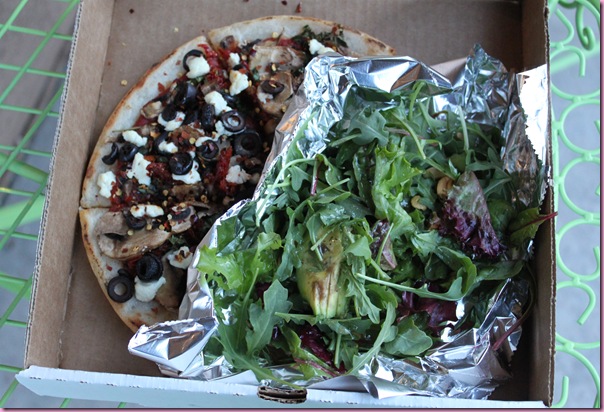 She makes lovely gluten-free pizzas and organic creations 🙂
Bake and cook-stravaganza just started over here…
Have a lovely night and I'll see ya in the morning!
xoxo
Gina
Something to do: 30 burpees or modified burpees! It doesn't matter how long it takes, but you'll feel like a million bucks afterwards 🙂