Sharing the Halloween spirit with kiddos (+ a Target giveaway!)
Hi friends! This post is sponsored through my partnership with Bitsy's Brainfood and includes an awesome Target giveaway!
Even though I think Liv has always *enjoyed* holidays, she really has the hang of it this year. She is looking forward to Christmas, her birthday, and won't hesitate to tell you what she's going to be for Halloween. ("You have to guess first!") I've always been a fan of the holiday season, and find that it's even more enjoyable and magical with a little one. It's so much fun to share traditions with her, create our own, and share in the holiday spirit.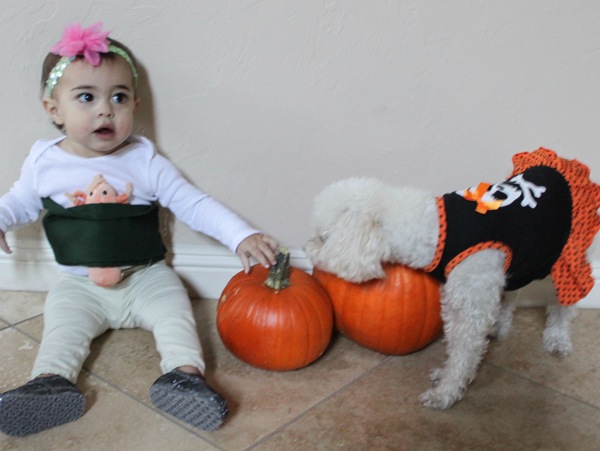 (Liv's first Halloween as a little sushi roll.)
Since Halloween is on the way, here are some of the things we've been doing to enjoy this season:
Crafts
Martha Stewart I am not -in fact, if she saw my caramel apple abomination in the fridge she would die laughing- but I love doing simple crafts for each holiday.
Some of our favorites:
Mummy jars. Our babysitter got this at the One Spot in Target and brought it over to do with Liv. She said they have a ton of different Halloween characters.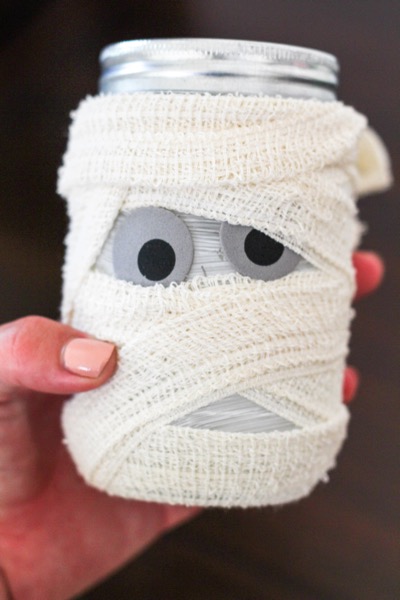 Painting pumpkins. We had a pumpkin painting party when Liv was itty bitty, and last year, painted pumpkins on the patio.
This easy and whimsical bat craft.
Simple cut and glue work: I cut out the pumpkin, stem, eyes, nose and mouth, then gave her a glue stick and she put him together.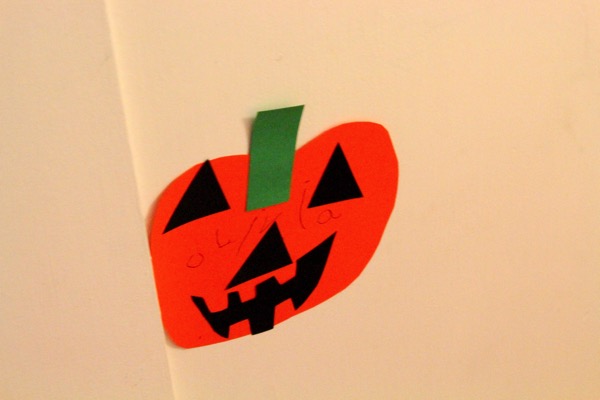 (Proud mama moment: Liv only needed help making the "V" and the "A" in her name. Blown away!)
Fun with food
Injecting some spooky spirit with these little mandarin orange "pumpkins" and banana ghosts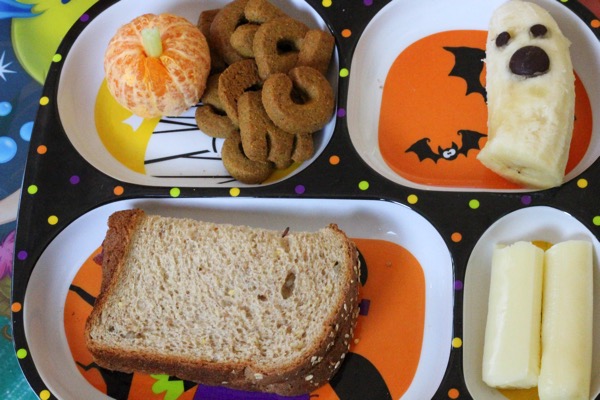 Cake batter rice crispies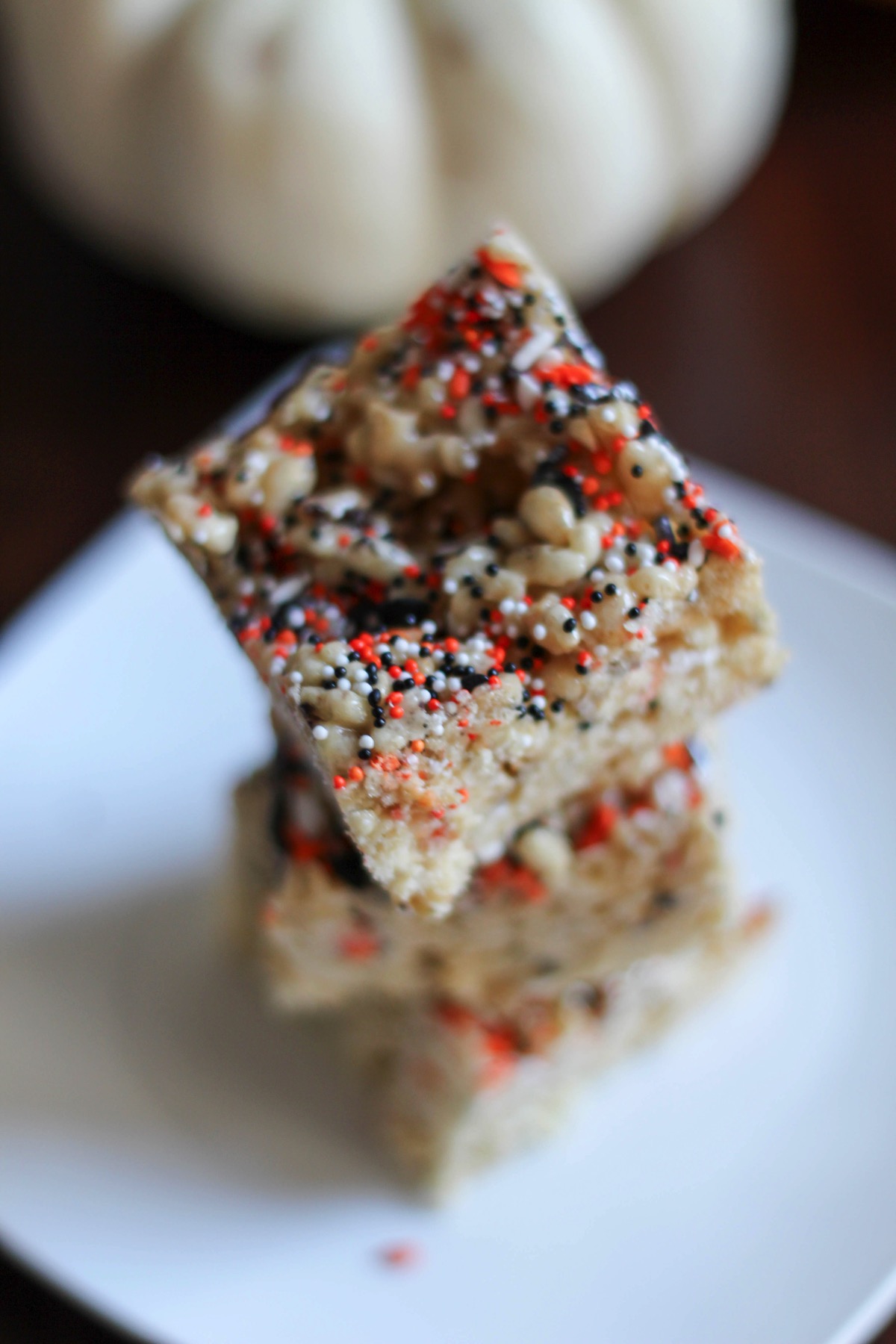 We're officially obsessed with this recipe, and added Halloween sprinkles to the latest batch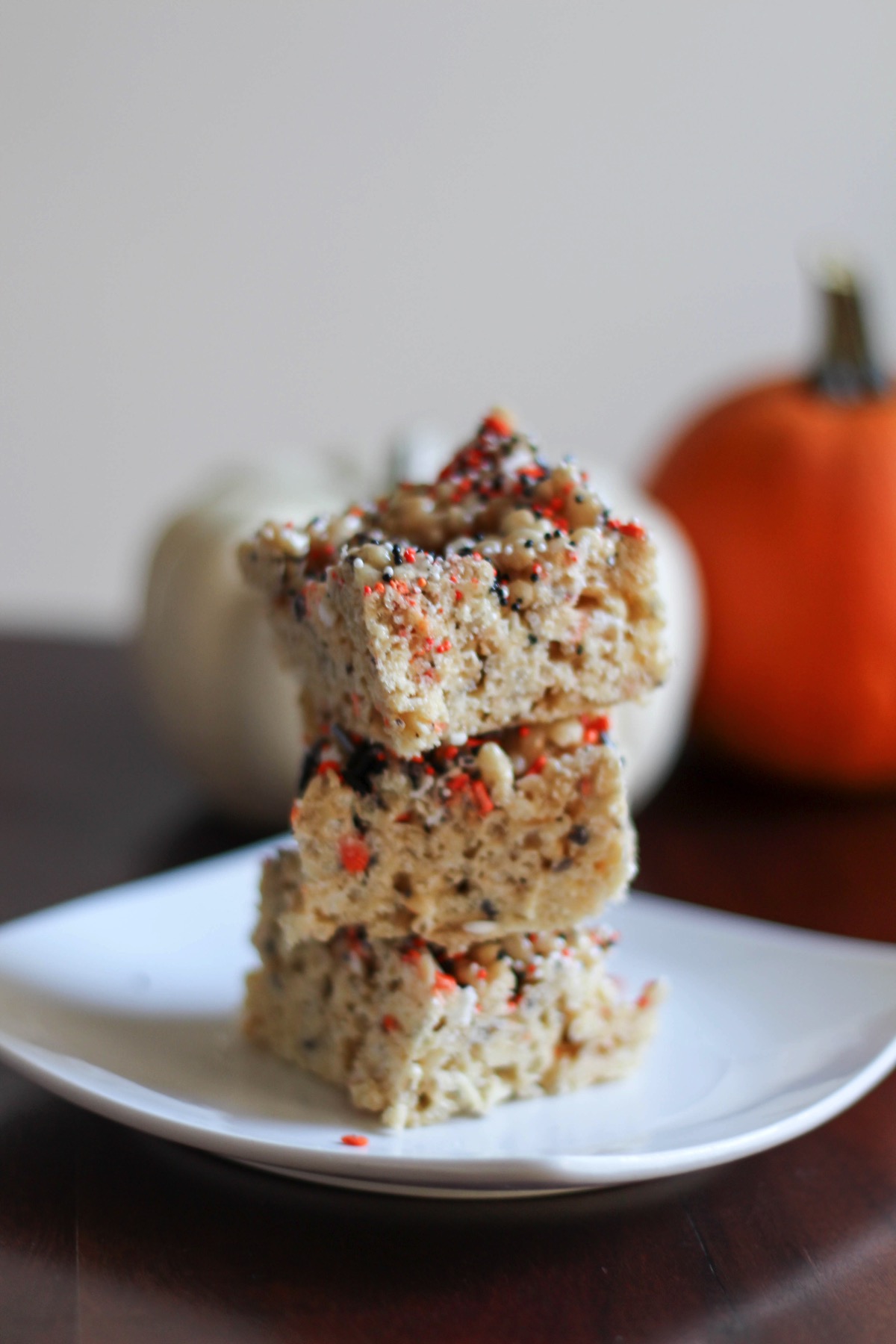 Decorating
For us, just dragging things out of storage is exciting!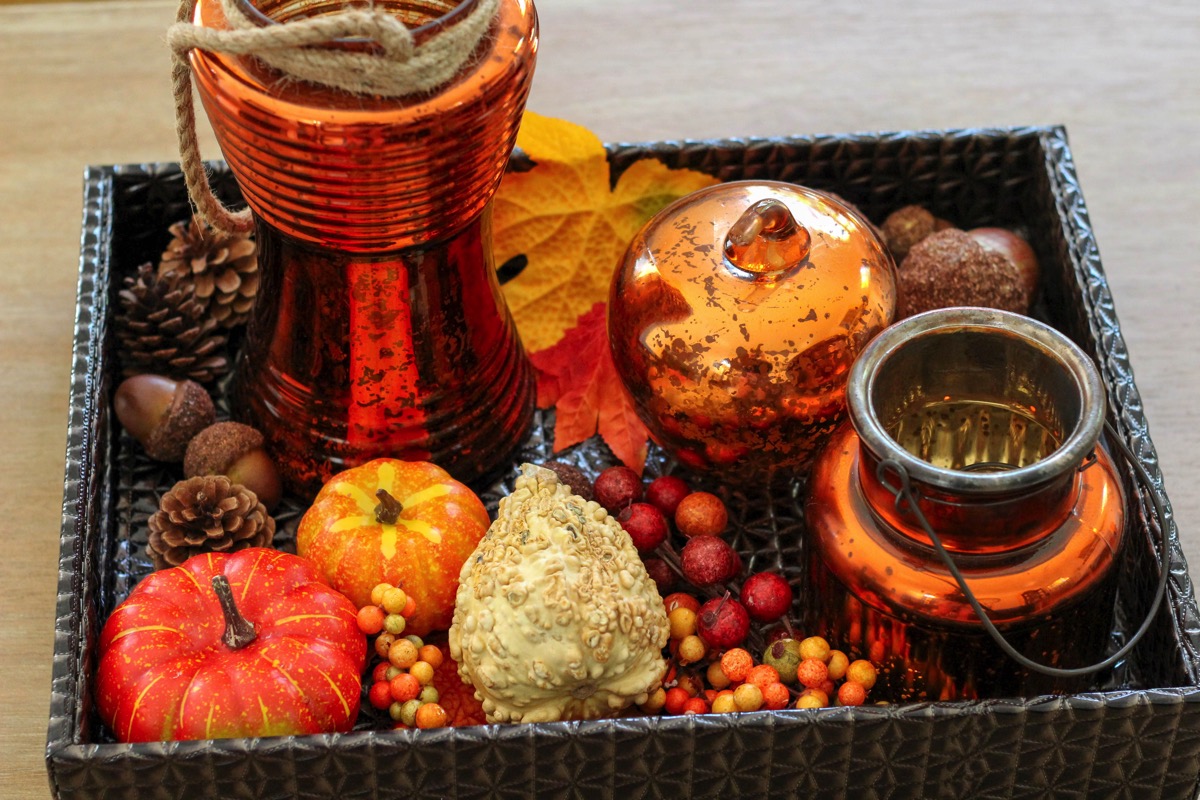 While I don't go too over-the-top with Halloween decor (Christmas is another story), it's fun to have some Autumn-esque touches here and there.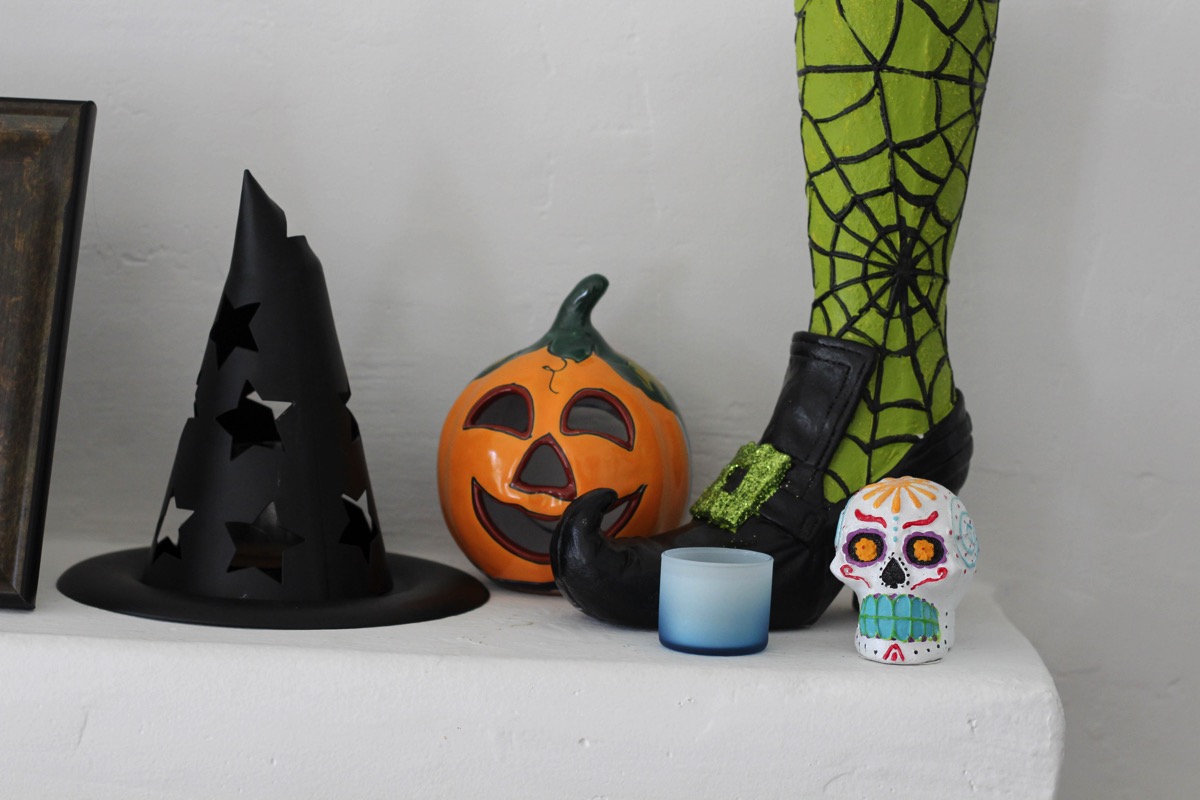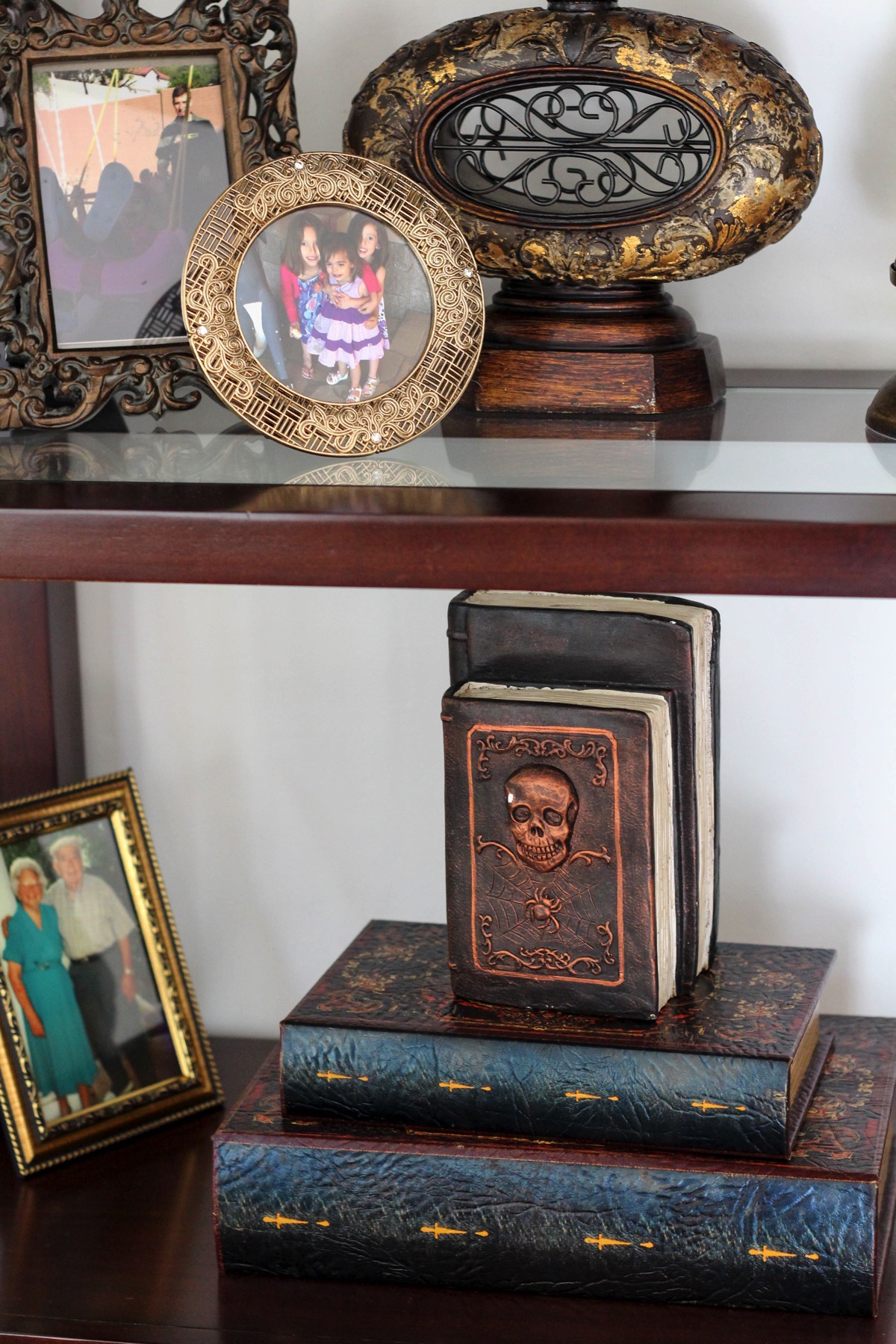 Pumpkin patch
It doesn't feel like fall until you've made it out to the pumpkin patch! There's a nearby town called Julian that we've been wanting to check out, too. Not only can you pick your own pumpkins and apples, but word on the street is that they have the best pie.
Music
I've had way too much fun introducing Liv to "The Addams Family," "Monster Mash" and "Thriller."
Costume parties
Oh wait. That's every day around here.
Books
Some of our favorite Halloween books:
Pinkalicious: Pink or Treat
Franklin's Halloween
It's Pumpkin Day, Mouse!
Picking out treats!
Liv was SO excited to see her beloved Bitsy's cookies at Target amongst the Halloween snacks, and that's what we'll be giving out this year.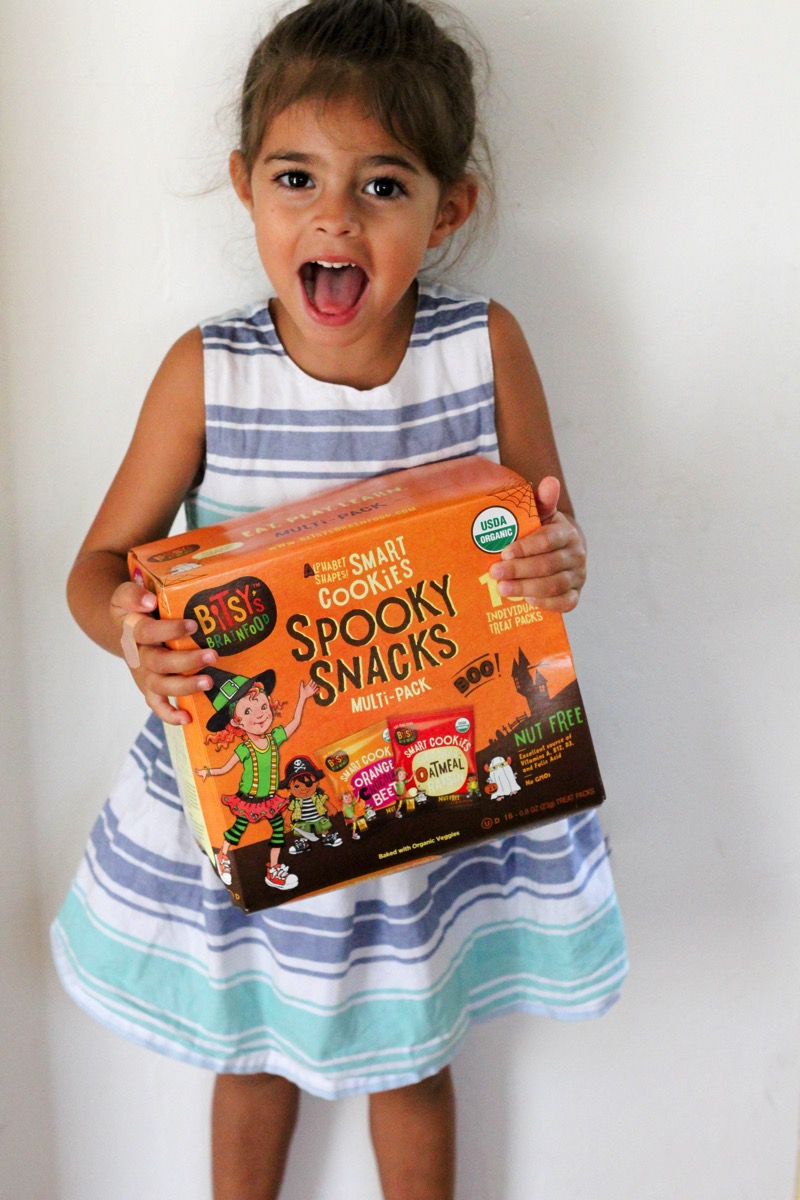 (She insisted on having a pack to "test them out" haha.)
Not only are they nut-free and certified organic but it's a nice way to switch it up from the overly sugary sweets. These cookies taste amazing, and are also a great way to get in some bonus nutrition through fruits, veggies, healthy fats and fiber. An awesome deal if you're shopping for Halloween trick-or-treaters: the Bitsy's products are 15% off this week via the Target Cartwheel app.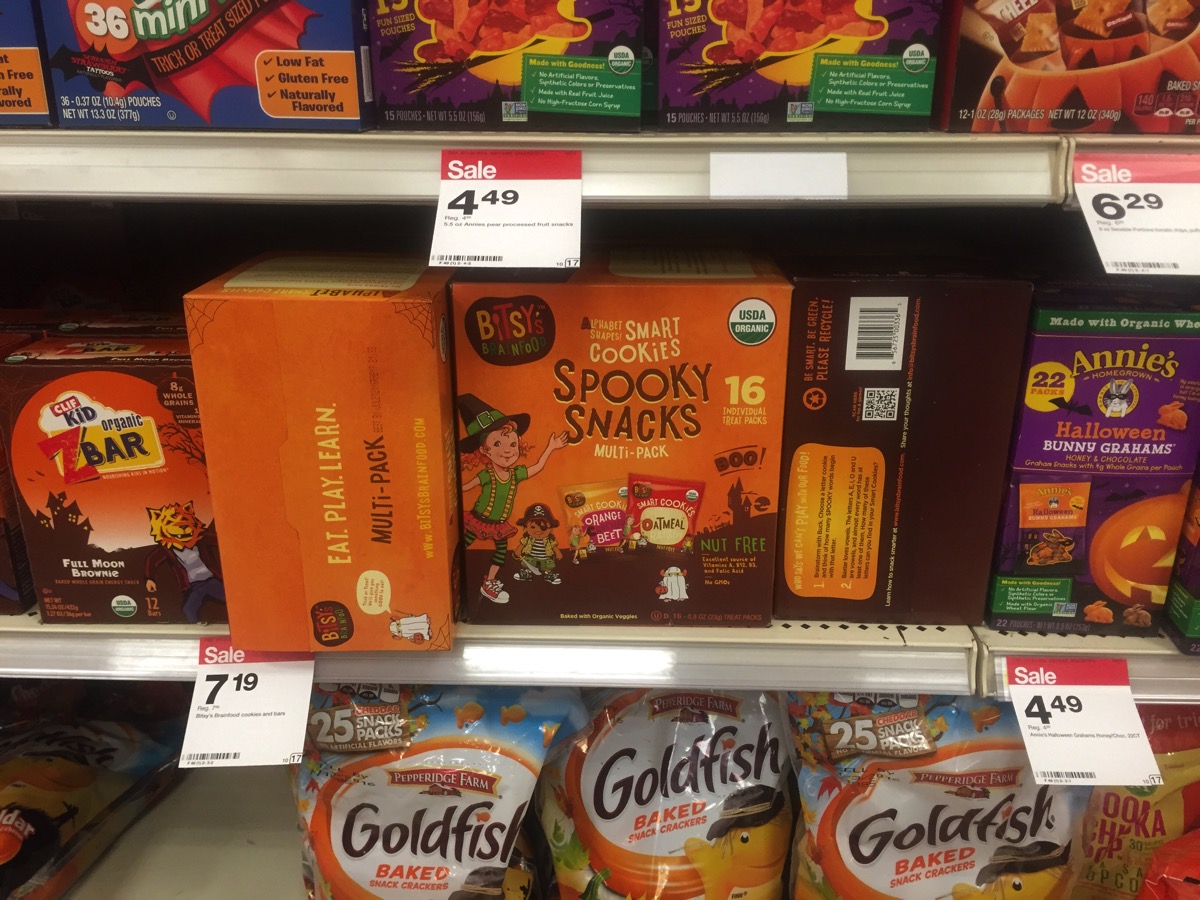 I think our trick-or-treaters will be very happy. 🙂
And now, it's giveaway time!! Bitsy's Brainfood kindly offered a $50 Target gift card to one lucky winner. Enter via the widget below and the winner will be announced one week from today.
Ready, set, go!
xoxo
Gina
This post is sponsored by Bitsy's Brainfood. Thank you so much for supporting this blog and the companies who help support our family. <3