Hi friends <3 How's your weekend going? Things are bueno over here 🙂
A group of us went out for hibachi last night.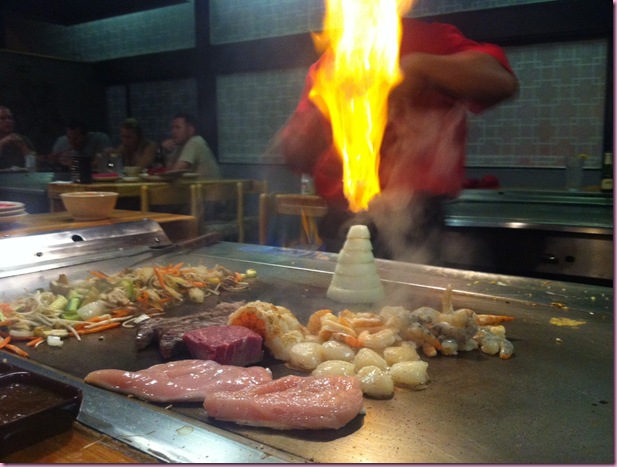 I wasn't planning on blogging about it, since I've gone out for hibachi 14,592ish times since starting the blog and I get the same thing every time (shrimp and veggies, no rice), but I have to tell you a little story.
You know how sometimes the hibachi cook will fling shrimp from the grill into each person's mouth?
Well, the Pilot always puts his face in front of mine and catches it for me. I have no athletic abilities or coordination whatsoever, so this works out well for us.
Last night, the chef tossed a shrimp to my little bro, who caught it, the Pilot, who caught it, and then the Pilot left me to fend on my own. The shrimp bounced off my nose. I thought it was over, but then after tossing shrimp to the rest of the table, he came back to me and said "Try again, try again!"
You know where this is going…
He tossed 4 more shrimp to me, all of which I missed. By the end, my brother had everyone in the restaurant chanting "Gina! Gina! Gina!"
and then there was one more shrimp.
It bounced off my cheek.
Shrimp catch fail, haha. We were all laughing like crazy- little Meg had tears rolling down her face.
This morning, I had a quick bowl of oats before work: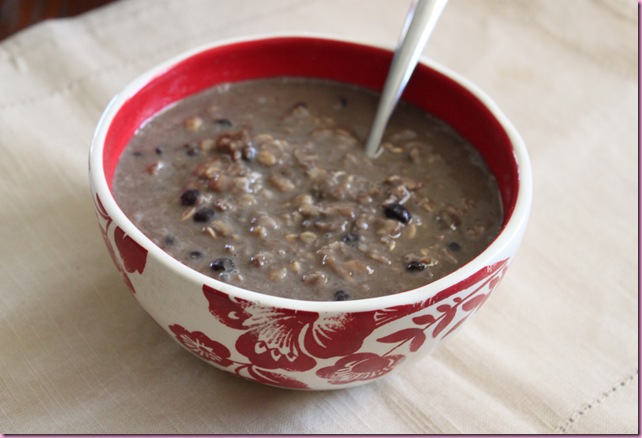 [I found my cacao powder! I thought it was lost forever]
-1/2 C oats
-frozen organic blueberries
-1/2 Vega smoothie infusion pack
-cinnamon, honey
-almond milk
-1/2 mashed banana
Snackage for in between classes: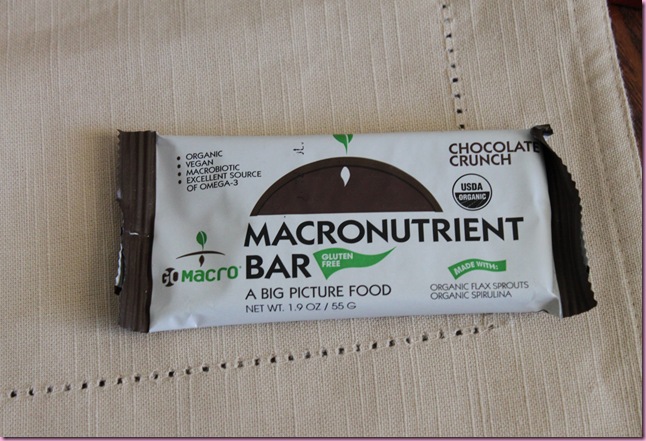 [LOVE these bars]
and just came home for lunch break.
It's time for some of this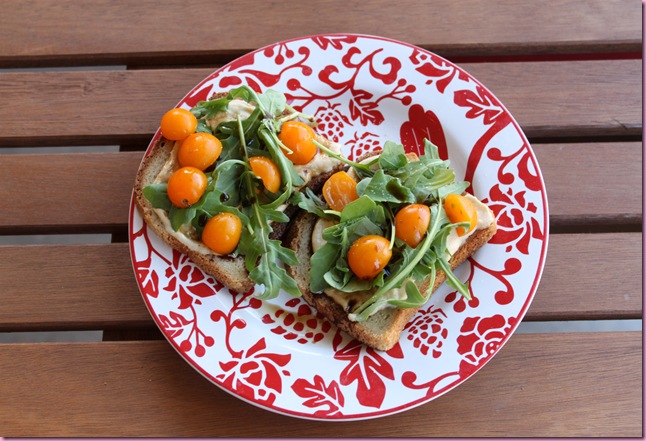 then some of this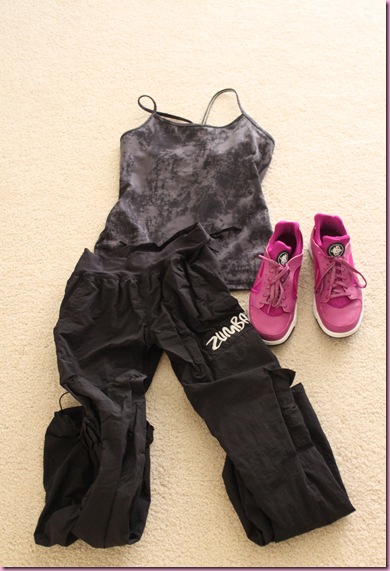 and then my real weekend shall begin 🙂
Have a great afternoon and I'll see ya later today!
xoxo
Gina
Something to do: Give someone a compliment. I usually wake up and take a shower before work to wake up, and then do my hair [just to get it sweaty and nast a couple hours later] but today I picked the snooze button instead. I was walking around the weight room feeling like a preggo greaseball, and one of the older men who has worked at the resort a very long time told me I looked "radiant." It totally made my day. Make someone else's and let me know how it goes! 🙂
Head's up: Show Me Your Fit is making an appearance this week! Take a pic doing your favorite workout, send it my way (fitnessista at gmail dot com) and you might be featured in an upcoming Show Me Your Fit 😀