Hi guys! Happy Monday! I gotta say, I loved the weekend but it always feels good to get back in the swing of things after a holiday 😀
Yesterday, we were lazy bums and slept in before getting on the road back to V-town.
The eats were pretty standard…
My favorite green juice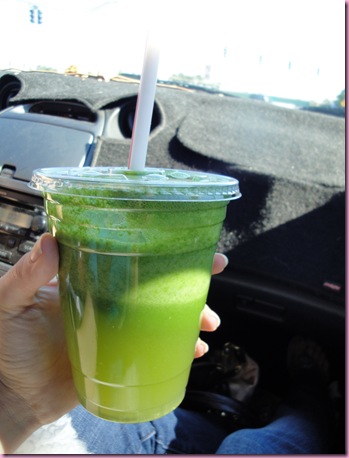 More berries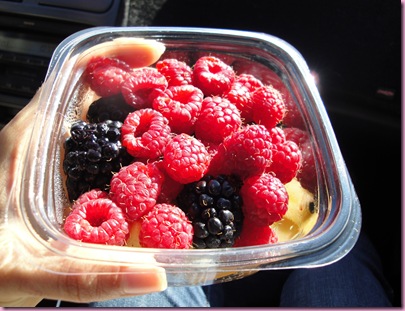 And a chocolate coconut raw food bar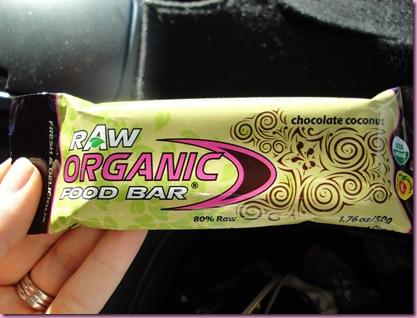 Heaby introduced me to these back in the day, and I'm a huge fan 😀 It tastes like a coconut cream pie Larabar with chocolate chips. Winner, winner 😉
We were moving right along until we hit the holiday traffic of death. We crawled for about two hours… thank goodness I had some hot pilot eye candy,
dogs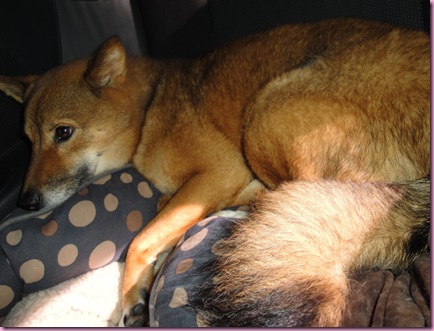 (sandwiched between two beds in the backseat)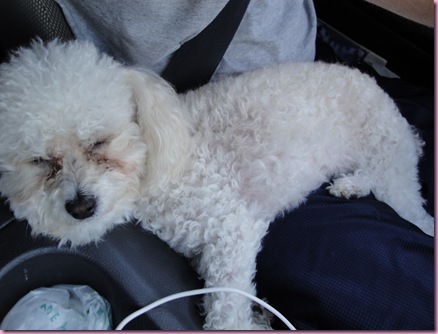 (snoozing on the pilot)
and Christmas music to jam to.
When we got back to the casa, I was starvin' so I made something I had been conjuring in my mind for the entire 4 hours.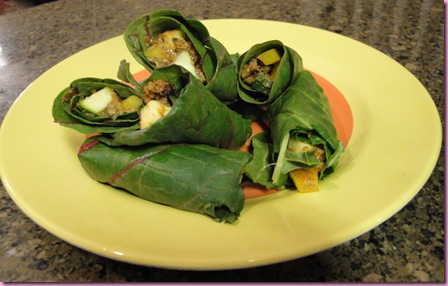 I took a breakfast Sunshine burger and mashed it up with a chopped orange bell pepper, chopped zucchini, nama shoyu, ketchup, mustard and oregano.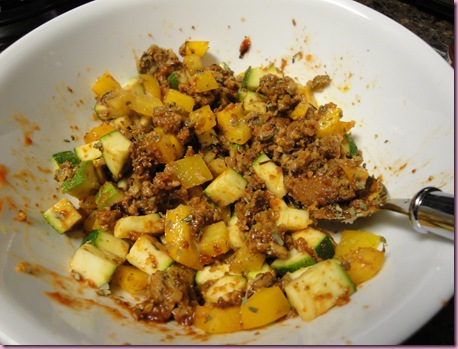 Then I spread the mixture into rainbow chard leaves, rolled it up and devoured 😀
Glooooorious.
After all of that, I got to work on a nutritional analysis and meal plan for a client –if ya'll ever need help with that stuff, send me an email- and then it was SNACKTIME!
I added a little sumthin' sumthin' to the usual brown paper bag organic popcorn with cinnamon and vegan chocolate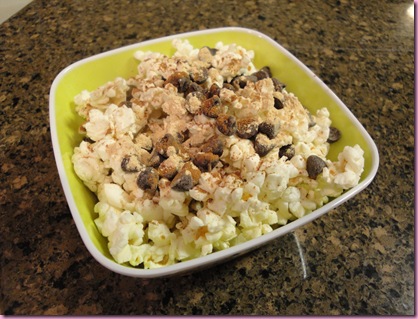 MACA!
Maca has gotten a little trendy in the blogworld lately. I'm glad because it really is an awesome superfood to add to your diet 🙂
Green tea: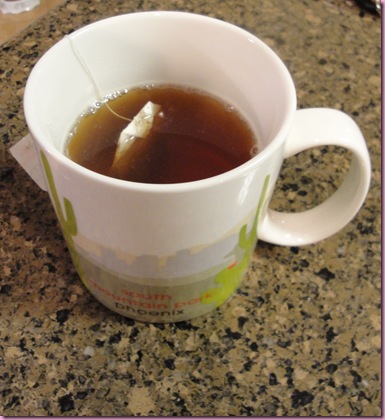 I love tea at night—it helps lure me into dreamland. I drank it while watching the Bobby Flag vs. Masaharu Morimoto Egg Nog battle. Bobby Flay = seksi 🙂
Well I'm off to walk these puppers!
See ya this afternoon with the Thanksgiving recipes I owe ya 😉
Have a wonderful day <3
Much love,
Gina
Something to do: It's the LAST DAY to help Katie rake in those ad dollas for charity!!! Go click crazy on her blog, since she's donating all of this month's FoodBuzz revenues to the the Enough Project! Go go go!!!