This little girl, so very happy to see her daddy.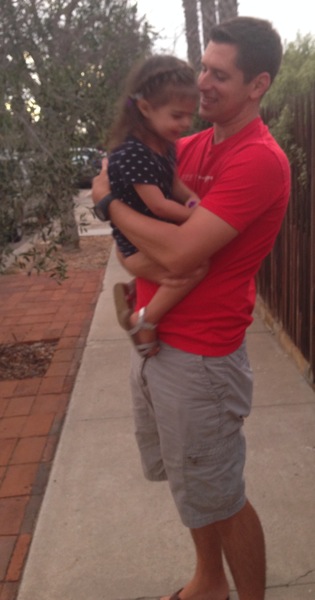 Family acai bowls.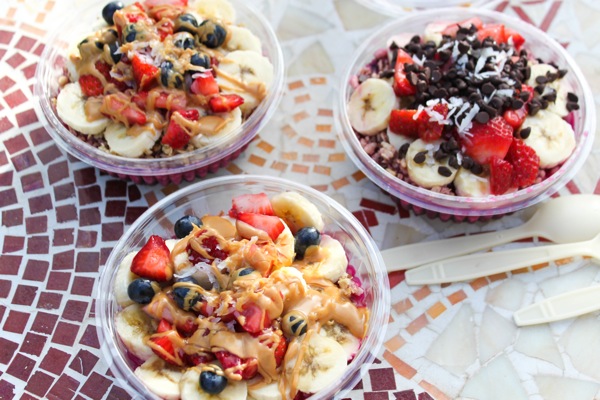 Spying on Bell, happily lounging on the patio.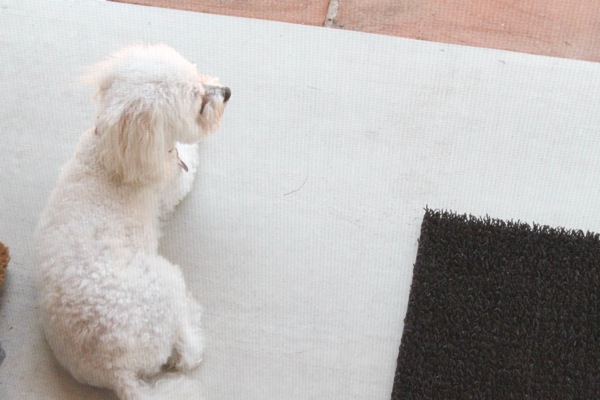 Green juice + my new [henna] tattoo.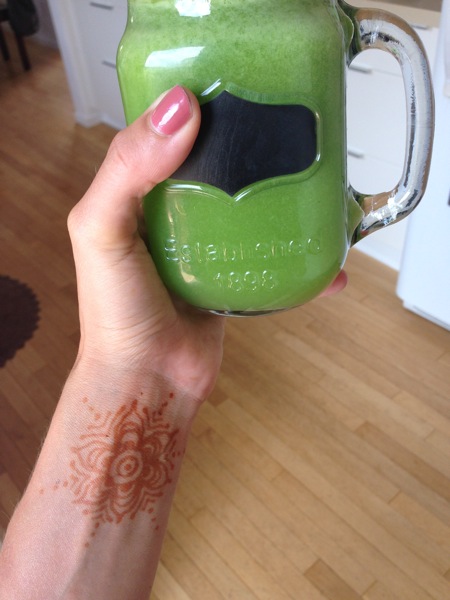 Hacking open a Thai coconut using this awesome Coco Jack contraption. It was super easy to use and much safer than my "one hand behind the back cleaver" method. (I asked the owner if he'd do a giveaway and he said YES so stay tuned!)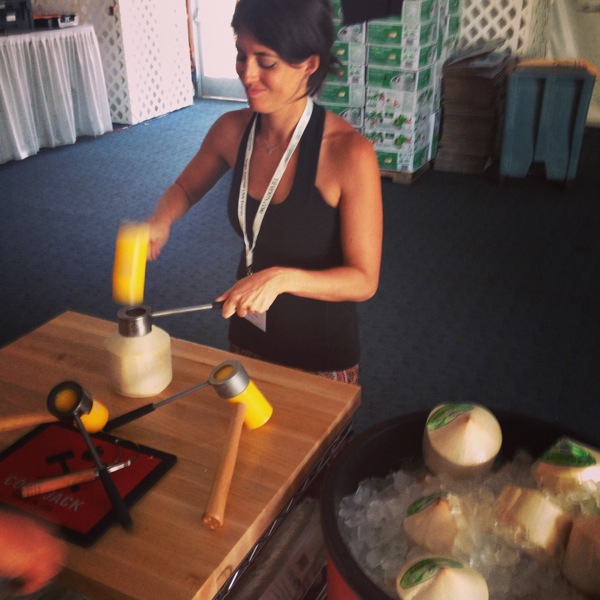 The fruit of my labor.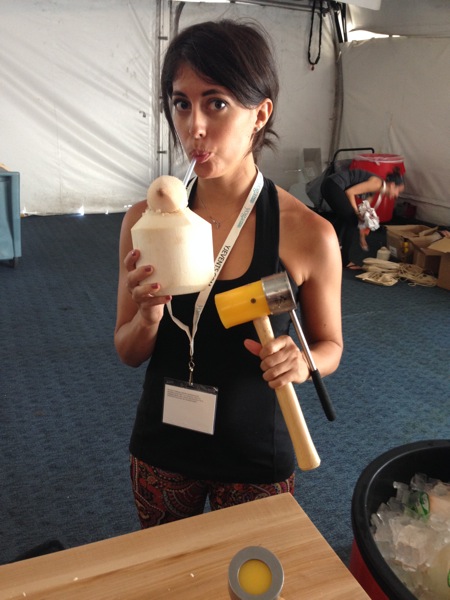 PaleOATS using almond meal, egg, egg whites, Stevia, cinnamon and almond milk. I like to top it with blueberries and a drizzle of honey or maple syrup.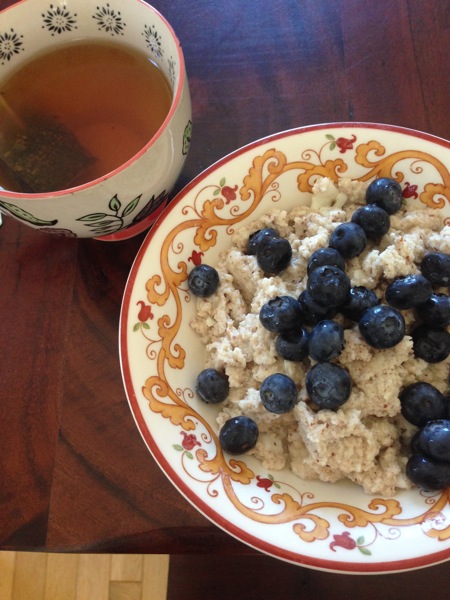 All the buddhas.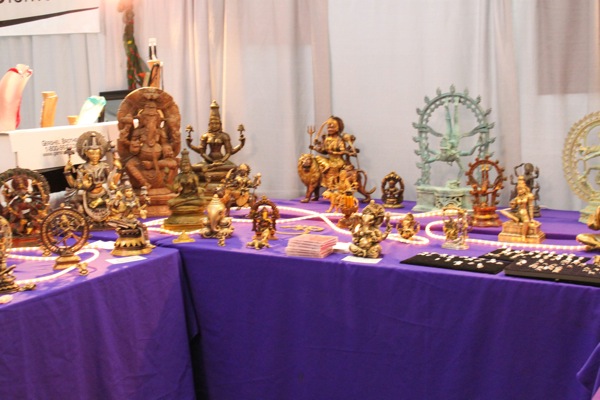 What did you do this weekend? Any fun fitness highlights?
See ya in the morning with giveaway winners, a Shape Up recap (+ request for your feedback) and the details from an incredible Yoga Journal experience.
Happy Sunday!
xoxo
Gina