Yoga Journal San Diego conference recap
Hi guys! Hope you're having a wonderful day <3 I'm still on my Zen yoga cloud from this weekend's conference. Yoga Journal kindly invited me to attend, and I was thrilled to participate. Even though I've attended a few fitness conferences, this was my first yoga conference. Like fitness conferences, I always had the impression that you had to be an instructor to attend. Not the case! Many organizations will happily allow fitness enthusiasts to join in the fun. As someone who deeply enjoys yoga, I was excited to expand my practice, learn from some of the world's best instructors, and be surrounded by those who also love the practice.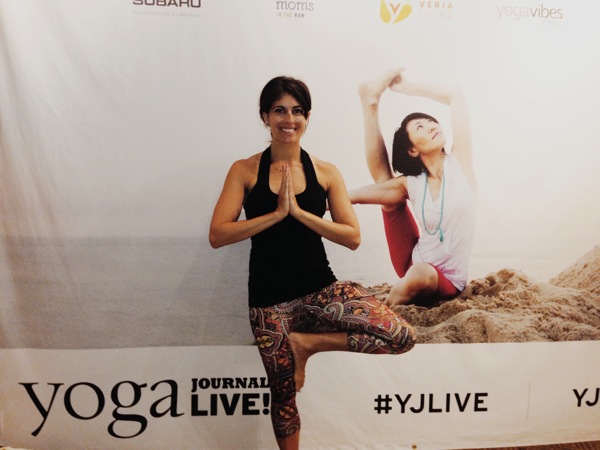 Saturday, I had the opportunity to take the following classes:
1) Core Fusion Barre with Elisabeth Halfpapp. Since she is one of the pioneers of barre, I was ecstatic to finally meet her and learn from her. Elisabeth and her husband Fred Devito founded Exhale and the Core Fusion exercise series. I have and love a few of their DVDs, so I was pretty stoked to start the weekend off with this class. It was AMAZING, and especially valuable since I'm teaching regular barre classes now. Elisabeth had such a vibrant and kind energy. She walked around the room before class to introduce herself to everyone, kept the two-hour (TWO HOURS OF BARRE) class lighthearted, and shared valuable tips for form cues, exercises and technique.
2) Take Flight: Get Grounded in Arm Balancing with Maty Ezraty. Dear me. This class was SO challenging, and not because we did a ton of crazy arm balances. I think we did maybe two, and spent most of the time working on poses that will make us stronger for the balancing poses. I really wanted to take this class because I tend to "muscle" my way into certain balances and postures. I want my practice to be more mindful and methodical, and she gave us some fantastic poses to build strength and properly align for various arm balances. I absolutely loved her personality. She was a funny little thing and even though she had us laughing and playful throughout the class, she also meant business. I would love to practice again with her one day. The only bummer about this class was that some of the poses killed my wrists, but I think that's 100% due to the fact that I haven't been practicing regularly.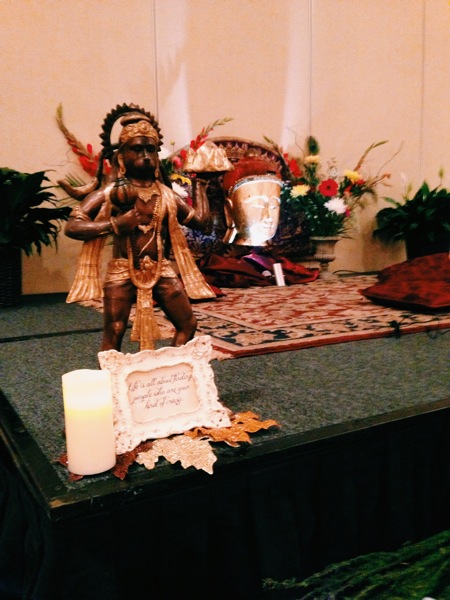 3) Yin Yang Flow with Vinnie Marino. I figured by the end of the day I'd want a more relaxing, stretchy-kinda class, so I signed up for this one. I forgot how difficult it is to hold poses for so long (3-5 minutes per pose). I think it's one of the most challenging aspects of yoga because you truly have to breathe into the stretch, quiet your monkey mind, and release. Afterwards, I felt glorious, and I also liked Vinnie's teaching style. I'll definitely seek out one of his classes next time I'm in LA.
4) Sunday, I took one class and it was really the only class I *needed.*: "Untying the Knots of the Heart: Healing Yoga and Meditation" with Saul David Raye. This was a guided gentle practice, with meditation, gentle movements, dancing and singing along to live music. I could definitely see how many could brush this off as "hippy dippy" kind of yoga, but it really spoke to my heart, and I loved the lessons and wisdom that Saul shared. I'd try to paraphrase it, but by doing so, I feel like I'd diminish it. The live music by Jim Beckwith made the experience even richer.
Here's a video I found online of his music:
I walked out of the room completely energized, centered and relaxed. As someone who has struggled with meditation, I found this class extremely helpful, and actually have a method to use for at-home practice.
The expo for the conference was also amazing, with lots of whole foods snacks, yoga gear, apparel,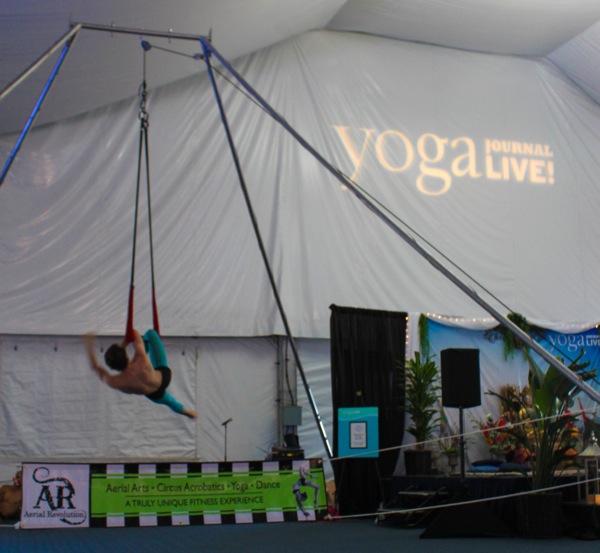 accessories and decor.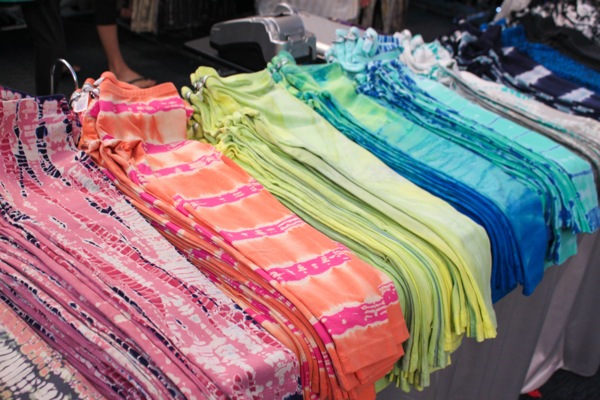 Even though I was tempted by the sea of tie dye yoga pants, I treated myself to a new henna tattoo. 🙂 (Still want a real one!)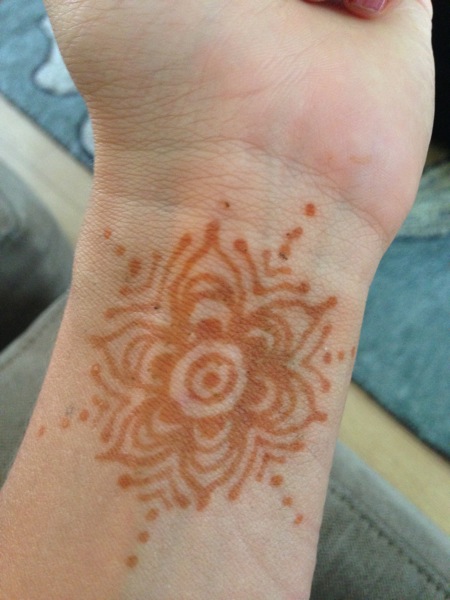 The Yoga Journal Conference was a transformational experience, and I found that the only downfall was that there were so many classes I'd like to attend happening at the same time! A good problem to have 🙂 While we were there, we attended a panel on Yoga and Body Image, which deserves a full post in itself.
Have you attended any fitness conferences? Are there any fitness activities or workshops you'd love to attend?
See ya later today with a Summer Shape Up recap + lots of giveaway winners.
Hope you enjoy the rest of your day <3
xoxo
Gina
Something to do: This kettlebell circuit! It's an effective combo of strength, core stabilization and cardio blasts.