Warning: Wine-Induced Blog ahead. Let's hope I don't make a super fool outta myself 🙂
Hi guys! Happy Saturday! Sorry I haven't posted today.. I have no excuse except for the fact that pilot makes me want to be a lazy bum 😉
We went to hibachi last night with an intimate group of 12 friends, and I wasn't feeling hibachi…
I was feeling like salad: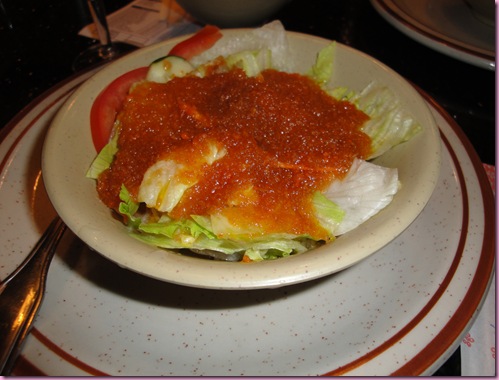 And edamame: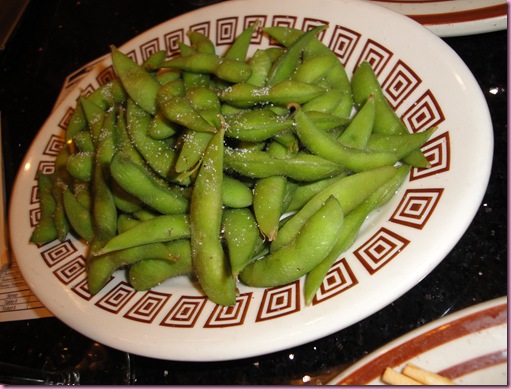 After dinner, the girls and I went to see Couples Retreat while the boys went to one of the pilot's houses, drank and smoked cigars (disgusting) until us girls went to pick them up. The movie was pretty hilarious—I totally recommend seeing it! Picking up belligerent pilots on the other hand is not quite as hilarious 😉
When I got home, I was feeling a little snacky, so I had the rest of the kale chips: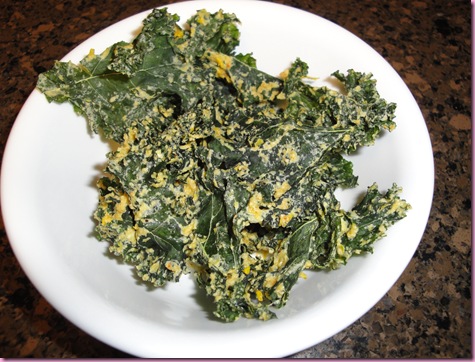 Addicting little guys. I'm out now, so I'll be making more very soon 😀
This morning for bfast, I grabbed a nanner with almond butter, mesquite and cinnamon: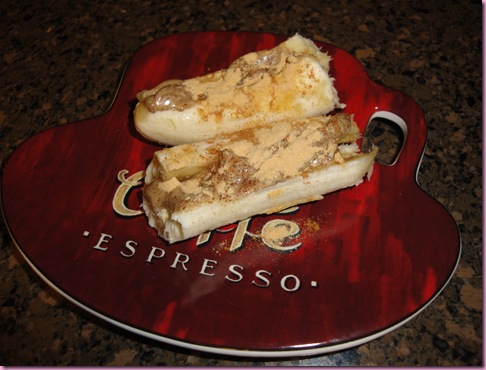 And made some french toast for the pilot: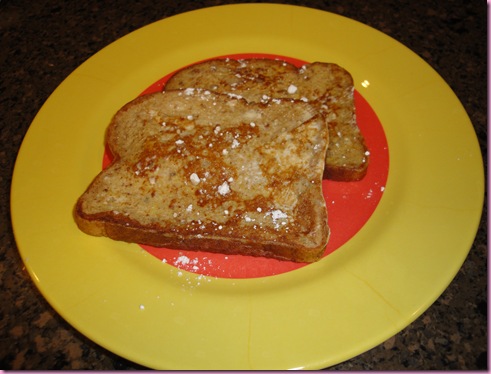 I spent a good part of the day cleaning the casa, and the downstairs is totally done. Yeahhhhhh
For lunch, I made some Thai rolls using cucumber, carrots, bell pepper and spicy coconut (coconut flakes with lime juice, agave, cayenne and sea salt)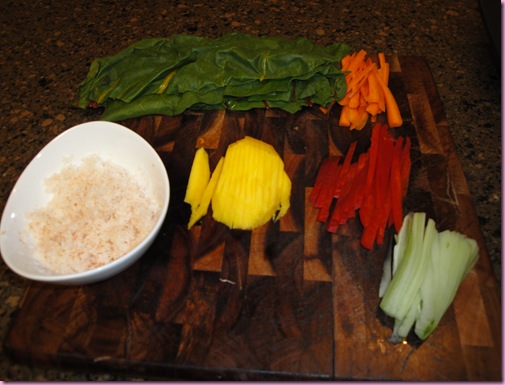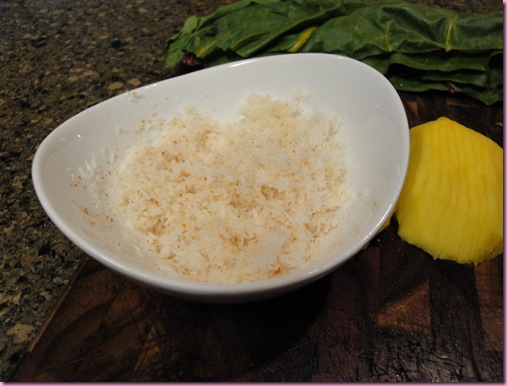 I also drizzled some almond butter on top: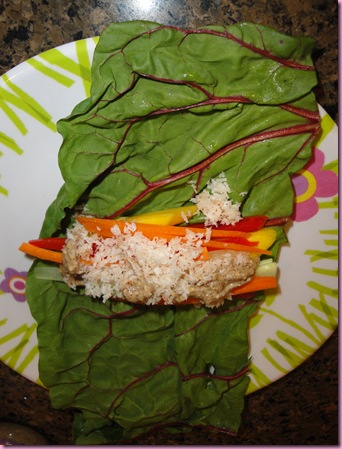 (rainbow chard is probably my new favorite green.. it's amazing)
The pilot and I ended up sharing the plate—he loved them!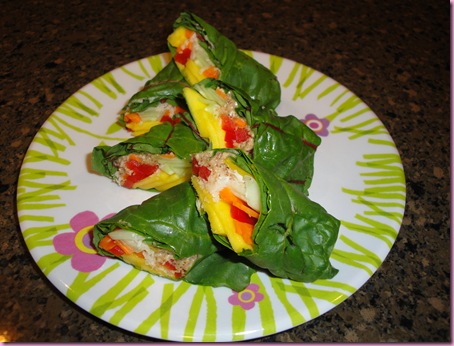 This afternoon, Jeni and I hit up the gym for some cardio and weights. I've been feeling a little less-than-motivated lately since it's so hot here (in the 90s today!) and having a gym buddy certainly helps.
Here's what we did:
| | | |
| --- | --- | --- |
| Walk | 4.2mph, 2.5% incline | 30 minutes |
| Weighted squat | 8 lbs each | 3 sets of 12 |
| Leg extension | 50 lbs | 3 sets of 12 |
| Seated calf raise | 60 lbs | 3 sets of 10 |
| V-glutes on stability ball | Body weight | 3 sets of 12 |
| Walk | 4.2mph, 2.5% incline | 20 minutes |
Total time: 1 hr 15 min
After the gym, we hit up the Main Squeeze for some smoothies.
I got the Tropical Superfood (pineapple, mango, spinach, parsley, apple juice and banana) with extra spinach and a shot of wheatgrass: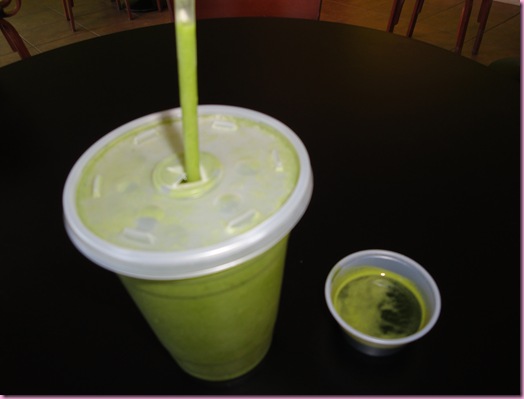 And Jeni and I split our favorite vegan cookie: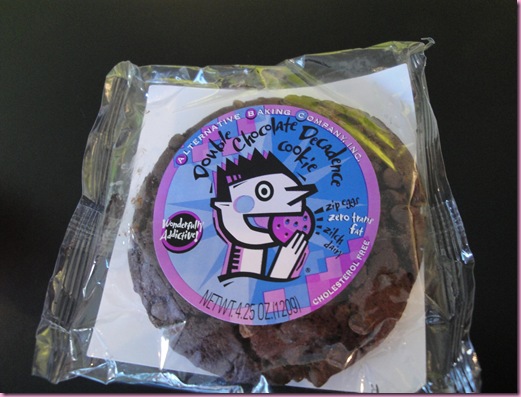 I ran some errands and made a pretty delicious dinner for the pilot and I.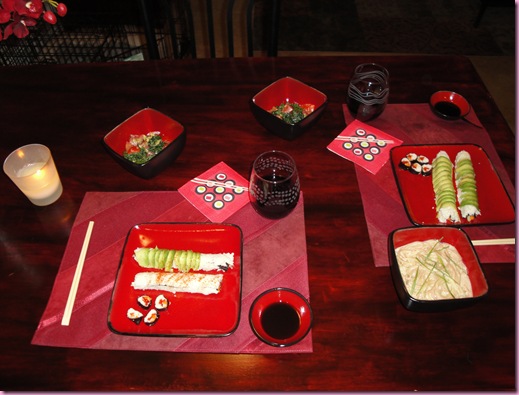 Kale salad with lime juice, nama shoyu, tomatoes, agave, sea salt and cayenne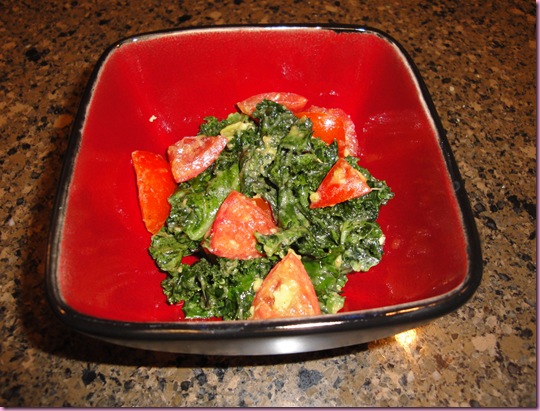 Raw sushi with cauliflower rice, bell pepper, cucumber, carrot and avocado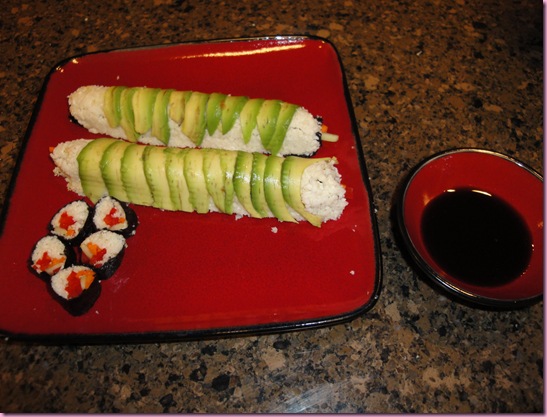 Noodles in peanut sauce for the pilot (I had a few bites to make sure it tasted ok)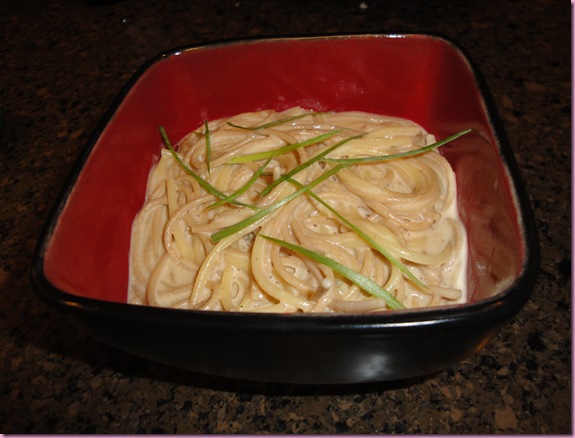 (Garlic, coconut milk, tahini, peanut butter, sea salt and cayenne)
And organic cab: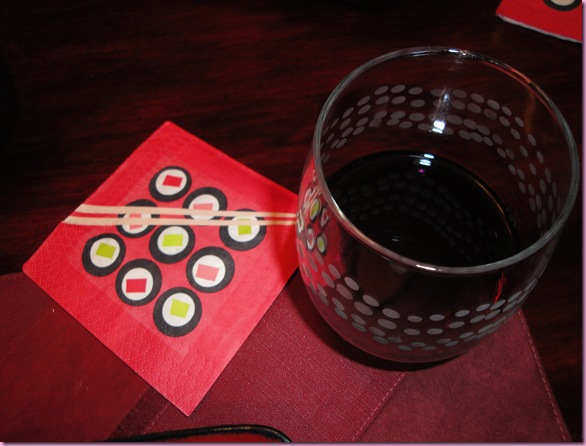 It was pretty much glorious, if I say so myself 😀
Well I'm off to chill with pilot. I'm hoping he turns off football already and puts a movie on 😉
Have a great night!
xoxo,
G