Hey everyone! Happy Sunday to ya'll 😀
After our scrumptious sushi dinner, the pilot and I both had some serious sweet teeth.
So we went to Bruster's and he got a banana split…
and I came home and had some banana soft serve (added cinnamon, sea salt and vanilla extract) and vegan chocolate chips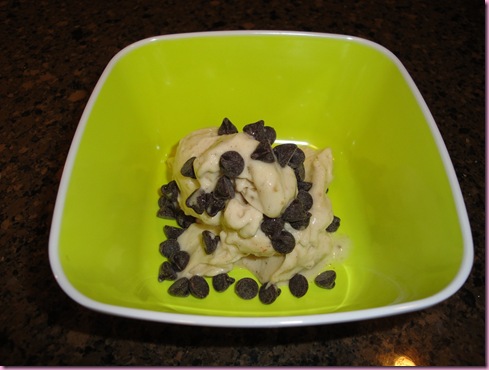 It was nothing short of foodgasmic.
Then I proceeded to fall asleep in the best way possible.. with a baby polar bear in my arms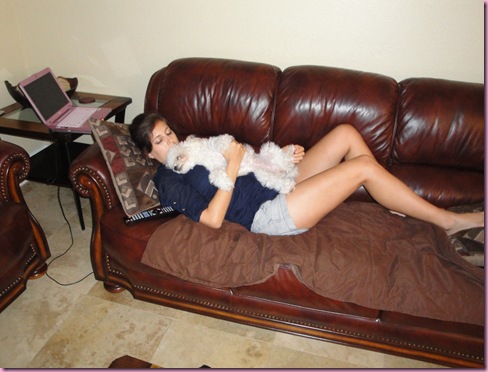 This morning, the pilot and I woke up and took the puppers on a 45 minute walk around the neighbor.
When we got back, it was coconut hacking time!!!
I've got a lovely bunch of coconuts

There they are standing in a row

Big ones, small ones

Some as big as your head
Using my new cleaver, I made four hacks on the top of each coconut and pulled the "lid" off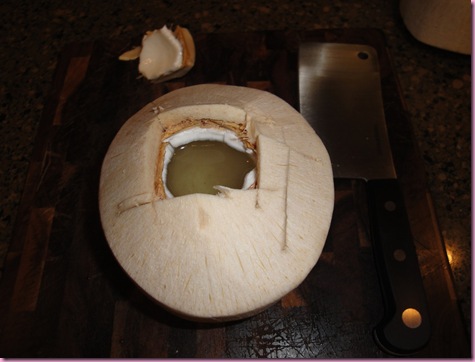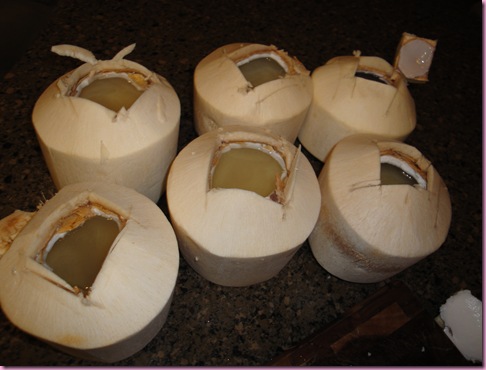 Strained and drained the water (liquid electrolyte gold) into four containers: the Vita-mix for morning sludge purposes, a glass to drink, a Stonyfield container to freeze and an Air Force container to keep in the fridge and use for the next couple of days.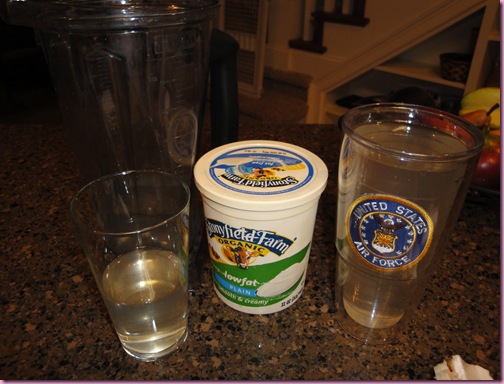 Next, I made a hack in the middle of each coconut and bounced it until it broke in half. This part made the pilot a little nervous- he doesn't like me using knives at all and fears for my fingers whenever I'm cutting something.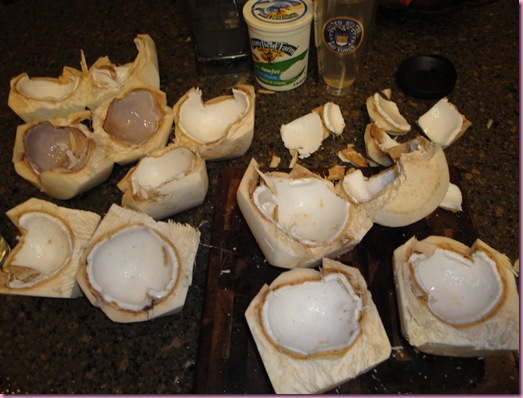 I scooped the meat out, measured it into one-cup servings and froze each serving in separate Vacu-seal baggies. The little container is staying in the fridge to use for the next couple of days. After that, when I want to use some coconut, I'll just grab a baggie out of the freezer and let it defrost in the fridge. Saweeeet.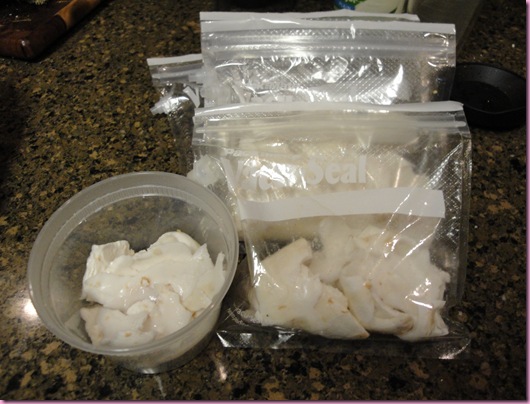 After playing coconut ninja, I made some his and her sludges for the pilot and I.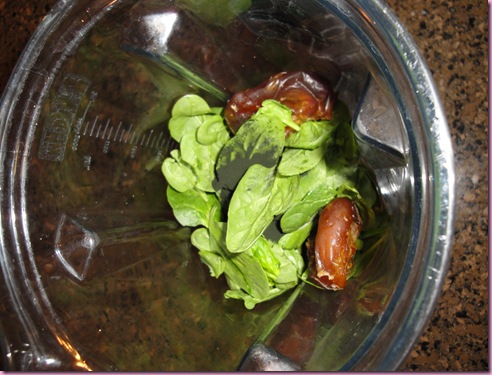 2 cups coconut water, 1.5 frozen bananas, 1/2 mango, 3 medjool dates, the rest of the spinach container, 1 t spirulina and a sprinkle of sea salt.
I forgot to take a picture of the finished products (and even garnished them all pretty!) but I promise it was delicious 😀
Workout wise, I plan on hitting up the RAD in a little while and also want to do a yoga podcast later on after my training appointment. Our friends went to Jacksonville today, but the thought of another road trip made me a little ill. After our drive back from Oklahoma City and then driving to Orlando and back, I'm ready to chill… until next weekend 🙂
Have a Happy Sunday and be on the lookout for an awesome giveaway tomorrow!
Much love,
G$
Today's tip: When the people we love don't eat as healthily, work out, etc. as we wish they would, it's much more effective to let them try the food we're eating or come with us to the gym than to tell them why their habits are less-than-stellar and what they need to change. It's saddening when you wish so badly that your family/husband/friends would take care of themselves (because you want them to live a long time and keep them around for a while) and is easy to get into a nag fest about it. I could talk to the pilot for days about why I didn't think he should hit up Burger King as often as he used to, but it wasn't until I made him a delicious jalapeno, bell pepper and pepper jack cheese – stuffed turkey burger that he realized healthy food can be just as, if not more, delicious than the unhealthy version. A perfect way to ease in healthy choices, is to give the people in your life tastes of what you're enjoying. A great example of this was the sludge. I gave the pilot a small glass of the one I drank the other day, and today he asked for his own because he liked it so much.
Same thing goes for the gym.. instead of telling others why you wish they would work out, offer to go for a walk with them or ask them to join you for your favorite aerobics or yoga class. Healthy habits are contagious- share the wealth 😀