spin ftw + sweet potato cauliflower mash
Hey! How's your day going? Hope it's been a great one so far. Thank you so much for the awesome feedback on this morning's squat post. It took me a while to put together, so I'm to hear you enjoyed it! I hope you can use it as an easy guide to switch up your squats next time you're at the gym.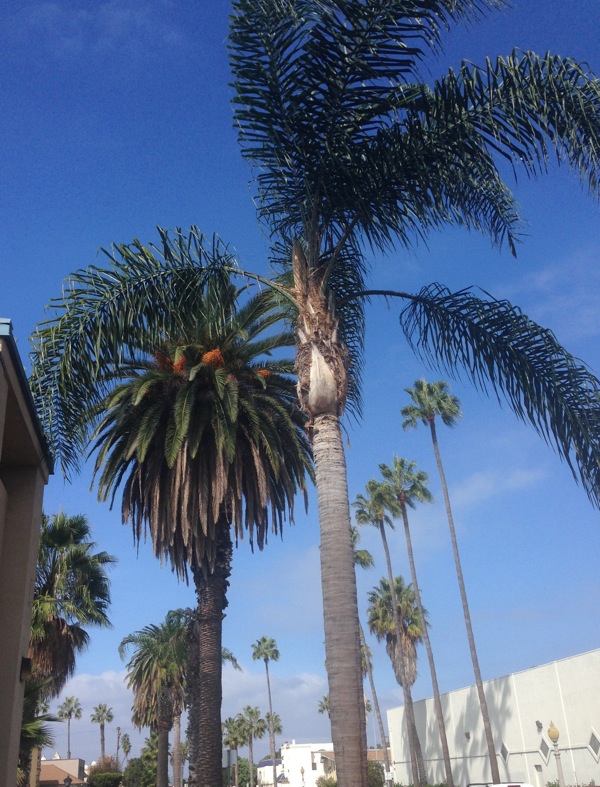 Recently, I checked out an awesome coffee shop in OB: Newbreak Coffee. They have an insane coffee and tea selection; when I ordered my almond milk green tea latte, the barista told me to pick my tea flavor off this wall.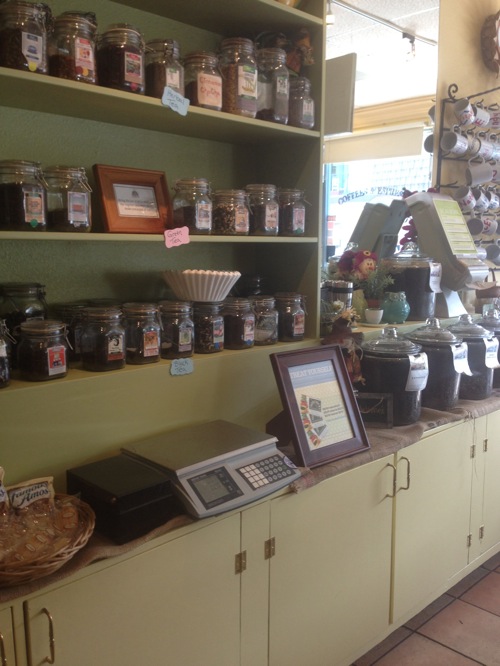 I chose one with notes of jasmine, and it was absolutely lovely.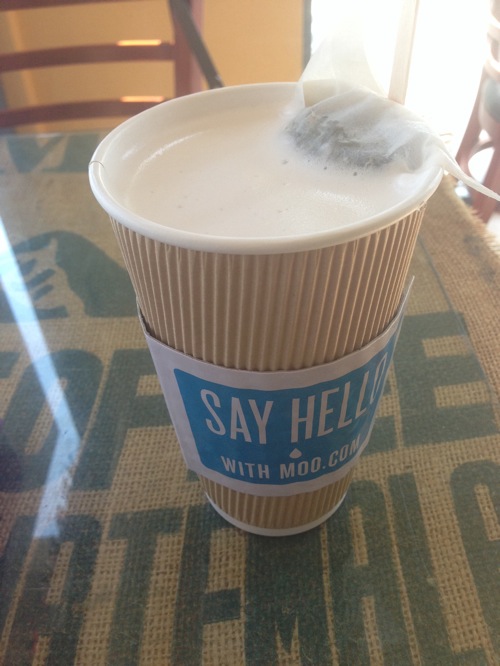 They have some funky decor, including custom mugs,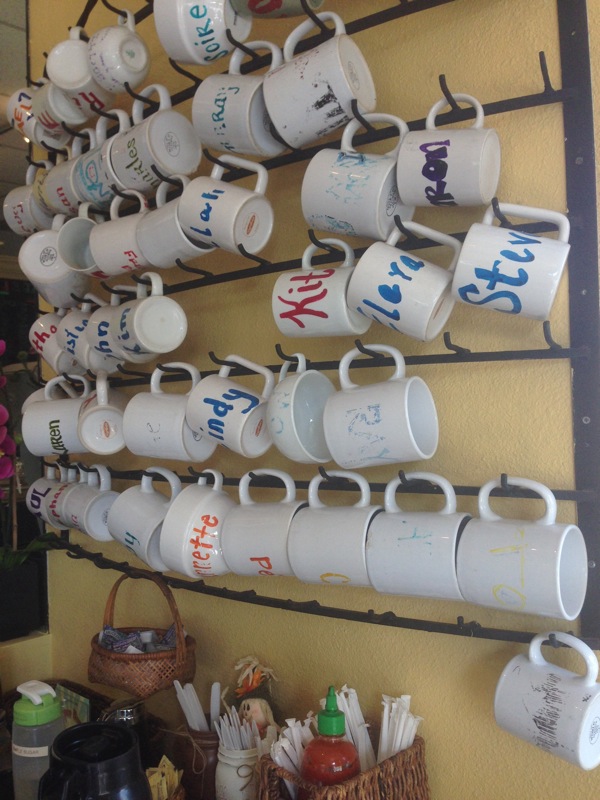 and the music is a mix of oldies and rockabilly. Such a cute little spot.
Some more recent adventures:
Spin was last night, and class KILLED it. The vibe of our studio is unique, and the black lights make it easy to zone out and really get into your workout. One of my favorite spin classes of all-time (as a participant) was in a long room -reminiscent of a closet- and entirely dark with black lights. An atmosphere like that makes it much easier to focus on your bike and push yourself.
I got a little woo-woo during a heavy climb last night… I wasn't sure how it would go, but I told them just to roll with it. As we got to the top of a very steep hill, I told them to focus on pushing something out through their legs that they wanted to get rid of. Maybe it was complaining, doubt, worry, anxiety, negativity, anything they had felt lately that served no productive purpose. I had them close their eyes, and focus on this "thing" being pushed through their legs, and being stamped out onto the road beneath them. To my surprise -like I said, I didn't know if I'd be able to tell that they were into it, but decided to give it a whirl- I could FEEL their energy. It was a very cool thing to witness and be a part of. (It also helped that the music was a driving, intense track.)
Here's the playlist I used:

Last night was Mexi Monday, and we had fajitas and manchegos. When I got home, the Pilot was grilling the chicken and had the beans on the stove, and I quickly sliced some bell peppers and sweet onion to sauté for our fajitas. I seasoned them with salt, pepper, garlic, cumin, smoked paprika and chili powder. On the nights that I teach, we usually do teamwork dinners like this, and it's been awesome.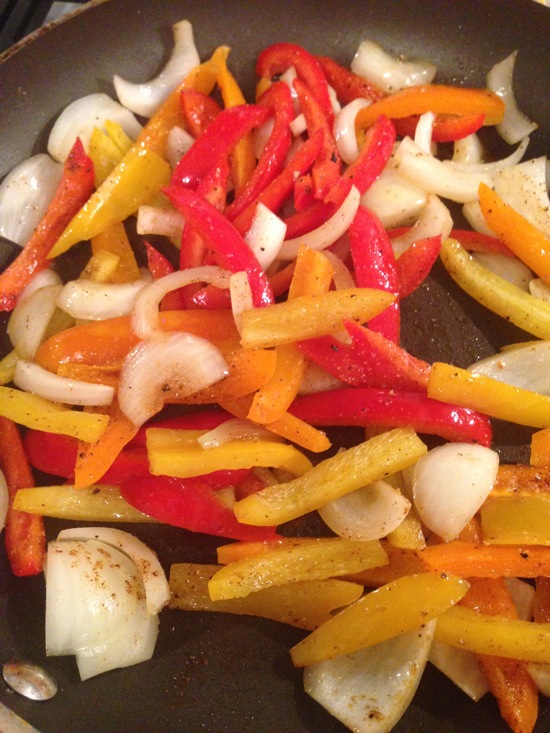 I wanted to share this cauliflower mash that I've been enjoying lately; just a twist on the usual mashed cauliflower. I added 3 baked sweet potatoes before blending, along with half a container of goat cream cheese. I still used chicken broth to thin it out, and seasoned with chives, salt, garlic and pepper. So good, and so easy! Liv, loather of all things "stinky veggies," (<—aka cauliflower) likes it too 🙂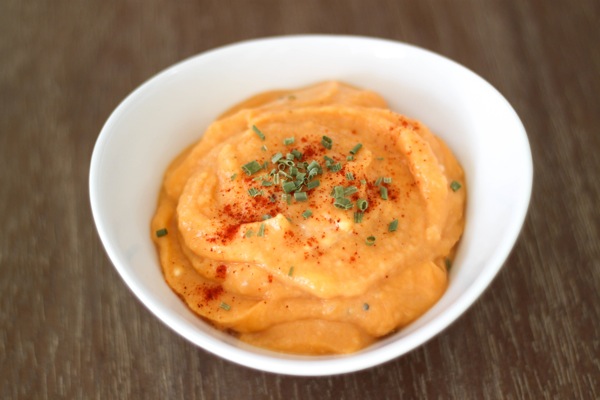 Hope you're enjoying the afternoon <3
Any new veggie staples in the house? Awesome fitness classes lately? 
xoxo
Gina