Owl cupcakes + that Zumba mojo
Hi! How's the day going? Hope you're having a great one so far <3 A little later blogging today, because there's been some behind-the-scenes stuff I've been working on. An exciting update: the blogroll page is back! Quite a few of you let me know that you missed it, so it's back in action on the menu bar under "Friends."
Our morning adventure: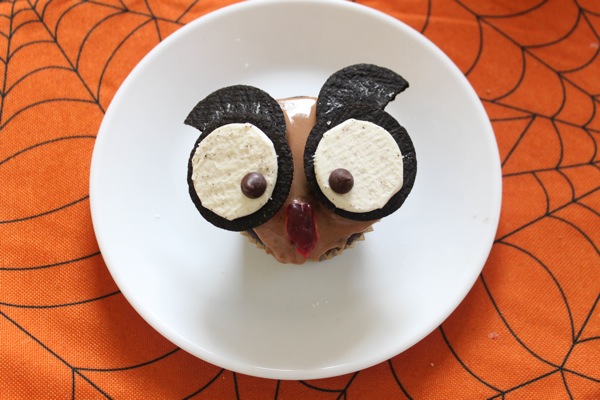 Owl cupcakes!
Before you think I'm creative, I must tell you that they were a total copy of the ones on the Family Circle cover. (PS I'm not sure how or why we get Family Circle, but I do like some of the recipes!) My favorite baking buddy saw the magazine on the table and said, "We have to make these owl cupcakes! They are so cute."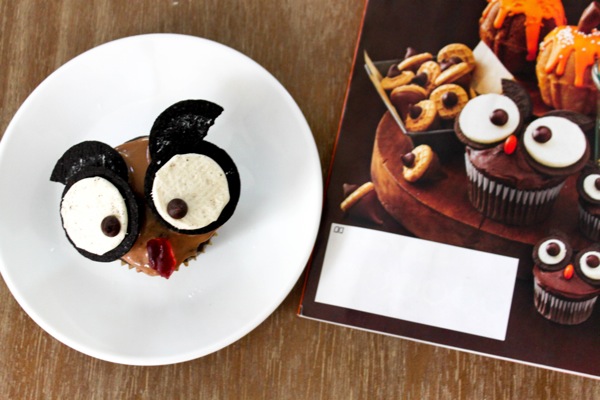 So, we took a walk to the store, grabbed the essentials and headed home to make some.
Pretty flower/succulent garden seen on our walk: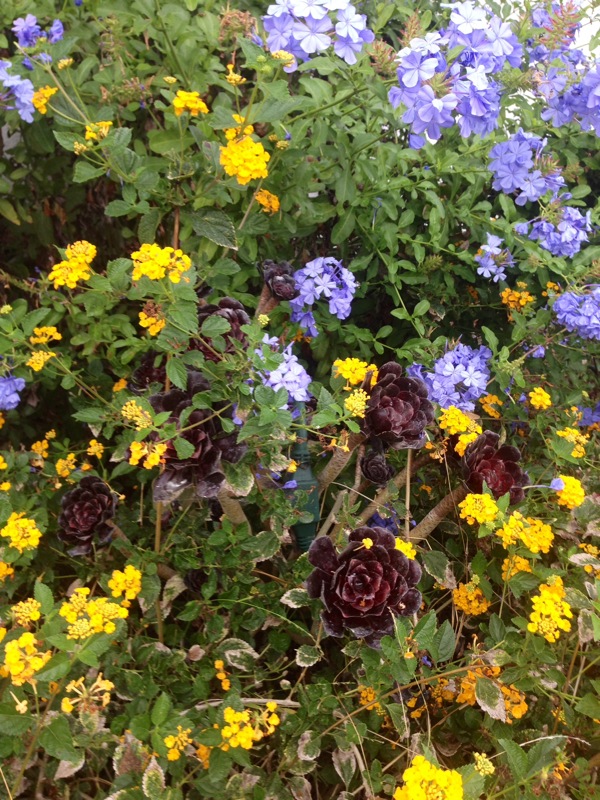 I really love that Liv enjoys cooking and baking, as it's obviously one of my favorite things. It's pretty easy to think of little things she can do to help; usually it involves adding cupcake liners, stirring the mixture, or adding the ingredients.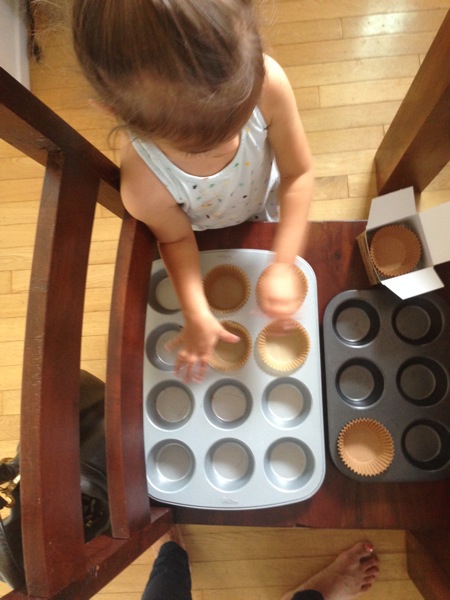 (We're also pros at "testing" the batter haha)
For the owl cupcakes, I just used a box mix of organic chocolate (spiced it up with some vanilla extra, butter and applesauce instead of oil, and almond milk instead of water) and made a simple chocolate buttercream.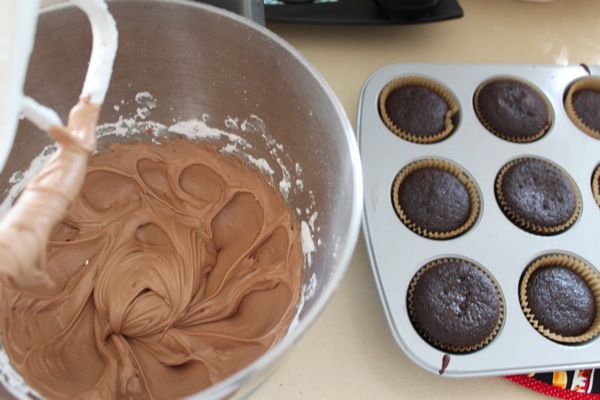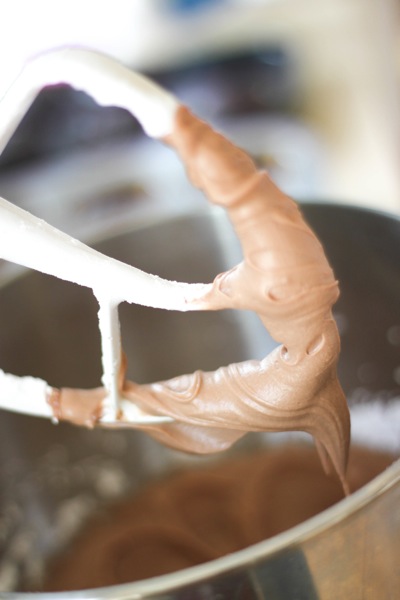 We added Newman's O's with chocolate chips for the eyes, and an Annie's gummy bunny as the nose. They were very simple to put together, and I love how festive they turned out!
So I wanted to ask you guys about Zumba mojo. For me, it's directly correlated by two things: the energy of the class, and the music. Music is the only thing I can directly control -as I can obviously help elevate the energy of the room, that's more subjective- and I haven't heard any good new Zumba songs lately. We listen to the En Vivo station in the car, and I'll Shazam anything awesome that I hear. Nothing lately. If you've heard any great Zumba songs, please send them my way! 🙂
Hope you're having a lovely afternoon <3
See ya in the morning!
xoxo
Gina