Spring 2014 workout playlist
Hi friends <3
I finally took my first studio yoga class since we've moved here, and I'm pretty sure it's one of my new yoga hOMes. Many readers have recommended Happy-U Namaste in Ocean Beach, and I knew that I wanted to give it a try. It's right across the street from my beloved Tiki port, and while waiting for my acai bowl, I'll see quite a few people walking in and out of the studio with yoga mats strapped to their backs. I decided to finally give it a whirl, and LOVED it. I took one of their mixed level vinyasa classes, and was blown away by by the beautiful space. From the outside, it's very hard to tell what the studio looks like. Inside, it's like a tranquil, clean and inviting oasis. It's beautifully furnished -with bountiful buddhas- and new wood floors. They also had a yellow lab chilin' in the lobby, which was instant bonus points for me 😉 Our instructor was fantastic, and just like one of my favorite Tucson instructors, she sang during savasana. I had to give myself the "don't cry" pep talk.
After class: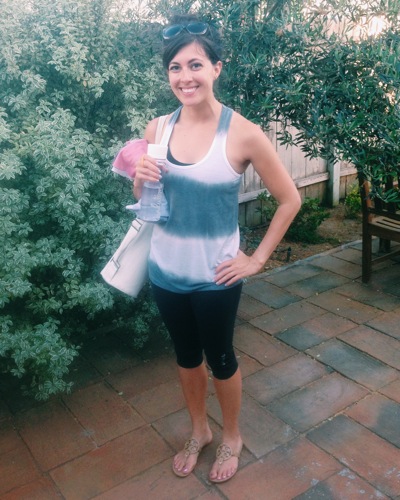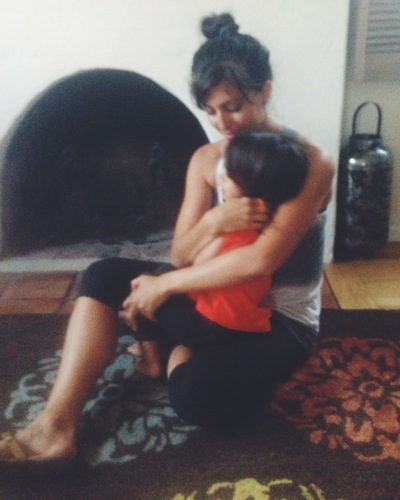 Noodle is feeling better but still wants to be held a lot. I'll take it <3
Speaking of noodles, dinner was courtesy of the Italian wonderpot. It's ridiculously fast to put together, and the final result tastes like it took hours to put together. It's definitely become one of my go-to family meals: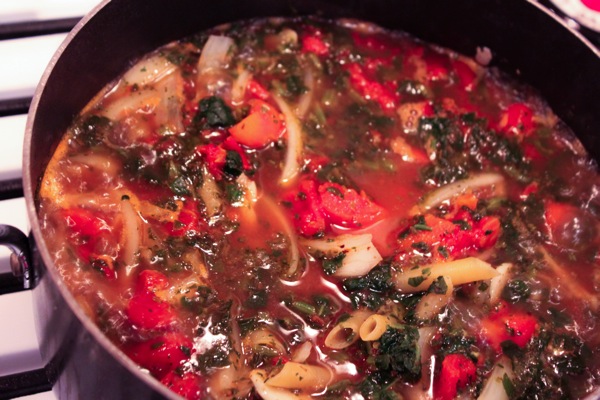 (The sauce reduces and the noodles soak it up as they cook.. and it is glorious)
It's been nice to change up my workouts and try new studios, even though I still enjoy my solo sweat seshes. I had a lovely 8-mile run along the beach, and I didn't even remember to turn on my music until I hit the turnaround point and was heading back. I spruced up the ol' playlist a little, and thought I'd share it for those of you looking for new songs or have races on the horizon.
Hope you enjoy!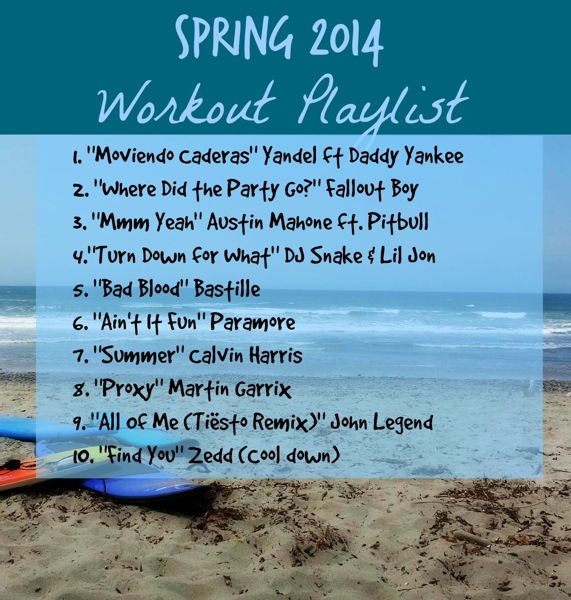 How long until you found your yoga home? Any crazy yoga stories? I'll never forget my first Valdosta yoga class. The instructor was like, "Here you can do triangle. Or sit on the floor and do a forward fold. Or make a butterfly." What? PS If you're in Tucson please take a class at Session Yoga for me. I miss it!
Favorite summer workout song?? 🙂
Today I'm teaching two Zumba classes and have two interviews (barre and personal training) this week. Fingers crossed <3
Have an amazing day and I'll see ya later today with a healthy new breakfast recipe.
xoxo
Gina