Hey hey! The weekend is almost here and I'm ready for it! This week has felt a bit more frantic and crazy than usual, so I'm definitely looking forward to chillin' with the fam and celebrating St. Patrick's Day! Make sure to add this cocktail your St. Paddy's festivities; it's our very fave.
For today, let's talk about spring since it randomly shot down to 40 degrees again around here. (My friends that were hit with real snow are welcomed to throw their mittens at me.) I'm definitely looking forward to the spring days, taking my workouts outside more often (the dogs are too! I've been horrible about walking them lately) and enjoying warmer afternoons. The girls are really into riding their scooters and playing outside, so I love to sit on the patio and watch them.
Spring Fitness Fashion Faves
I'm also ready to revamp the ol' spring fitness wardrobe, especially since the collection doesn't fit the same way after surgery. (<— especially tops)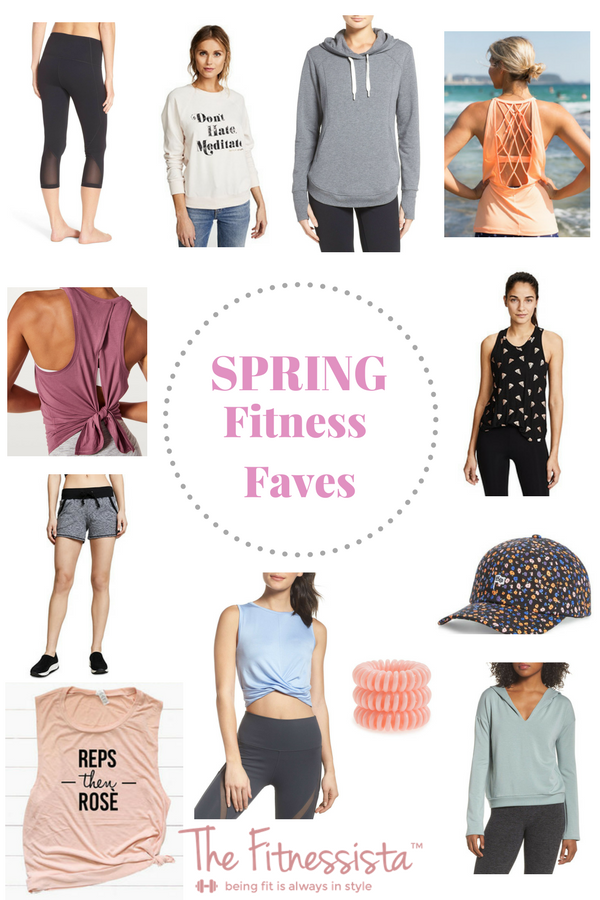 I thought I'd share some of my favorite finds if you're looking for some spring fitness gear. It's an easy way to add a little motivation to your workouts, too! I always work a little harder when I strap on some new sneakers or put on a new pair of lulu shorts.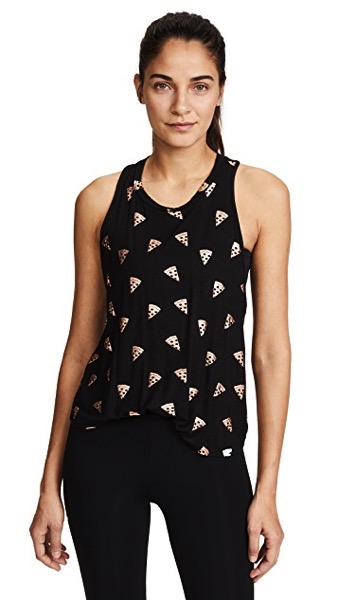 Tanks and tops:
Cover tank. (The blue is pretty!)
Pizza print top! Stop with this.
Dazzle tank. The orange color is something a little different! I've been guilty of wearing a ton of black and grey lately. Spring is a good chance to bring out the color!
Reps then rosé. Words to live by.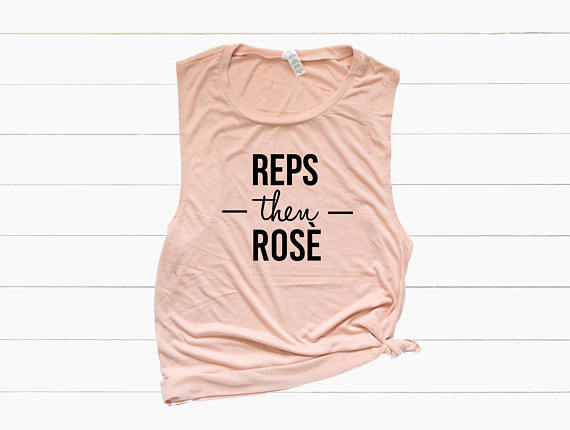 Sweaters or long sleeves for to and from the studio:
En route hoodie. <— on sale
"Don't hate, meditate" pullover.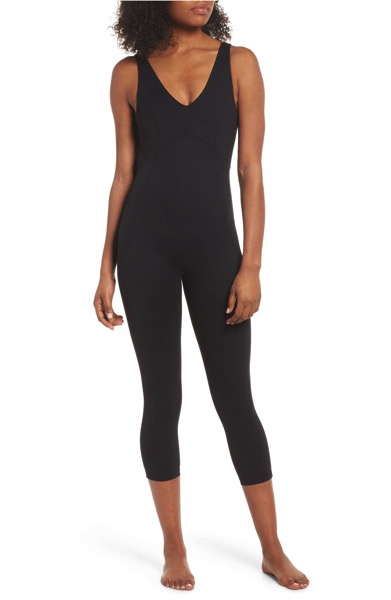 Crops, shorts, and leggings:
The BEST leggings. The also have a cropped version with super cute mesh panels.
I LOVE this bodysuit for yoga!! Just ordered this yesterday. It's pretty convenient that it's an outfit in one, and you can throw a jacket or hoodie on with it and wear it to coffee/breakfast after. Excited!
Perfect grey shorts. <— I tend to prefer shorts that are a little longer (I don't want my booty popping out when I squat), and these look like the ideal inseam.
Blossom hot yoga short. Fitted for yoga practice with a fun print.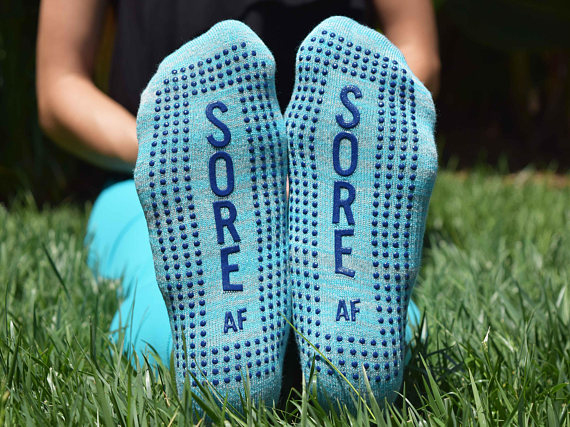 Accessories and shoes: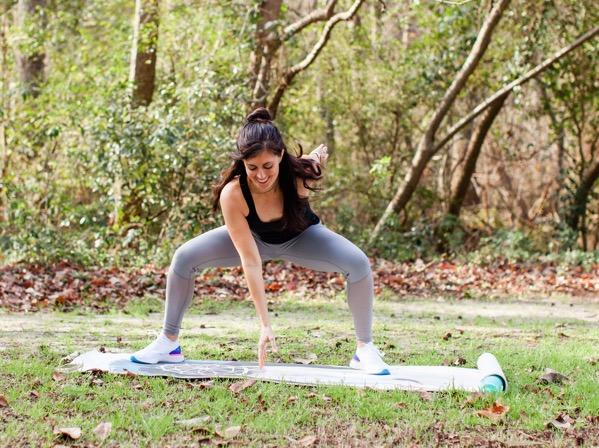 New Nike Epic React Flyknits. I've still been wearing these shoes a ton and love the bright spring colors. They're insanely lightweight and ideal for HIIT and strength sessions.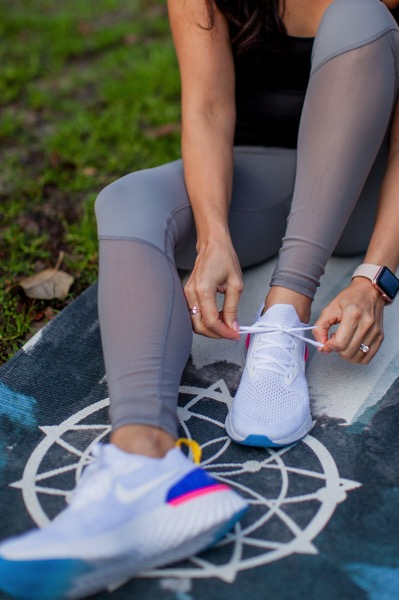 Third eye bra. This has a unique longer cut that would be cute with high waist pants or crops. It's longer than a sports bra, but shorter than a tank.
Bose new wireless headphones! Bose sent us some of these to try – I've been a fan of their SoundSport wireless for years – and we're already obsessed with them. I'm share more info in Friday Faves!
Love the look of these new APL sneaks, too. The grey is a perfect classic sneaker, and they also have some gorgeous rose gold ones.
Any spring fitness finds that caught your eye? What's your #1 favorite workout accessory or piece of gear? (I'd love to know because a big giveaway is OTW so I've got to gather the goods)
Happy Thursday and thank you for stopping by the blog today!
xoxo
Gina