Hi friends! How are ya? The weekend is finally here! Thanks to Daylight Savings, this felt like the longest week ever. It doesn't help that the girls are going to sleep even later than usual. This is when I drink decaf all day and pretend it's giving me energy haha. I think we're going to drop P's nap and see if it helps. Pray for meeeeeee.
What do you have going on this weekend? I'm looking forward to hanging out with the fam, possibly taking a little trip to Jacksonville for St. Patrick's Day, and finally unpacking from Vegas. I'd love to hear what you're up to!
It's time for the weekly Friday Faves party. It's always fun to share some of the things I'm lovin' from the week, and hear what you're enjoying, too. Please shout out your faves in the comments below if you'd like to join in!
March madness was going to be on this list…but my bracket should probably go in the trash can. Always happy and proud to be a Wildcat, but first round?! WHAT.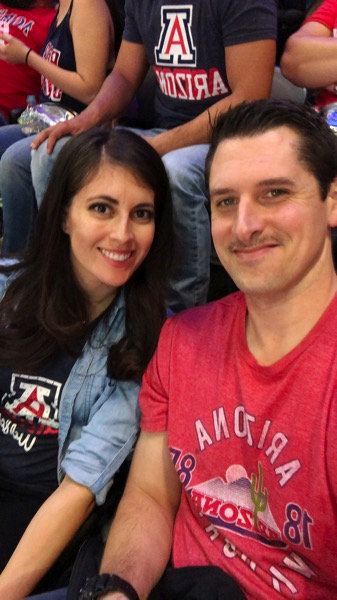 Next year, Cats. Next year.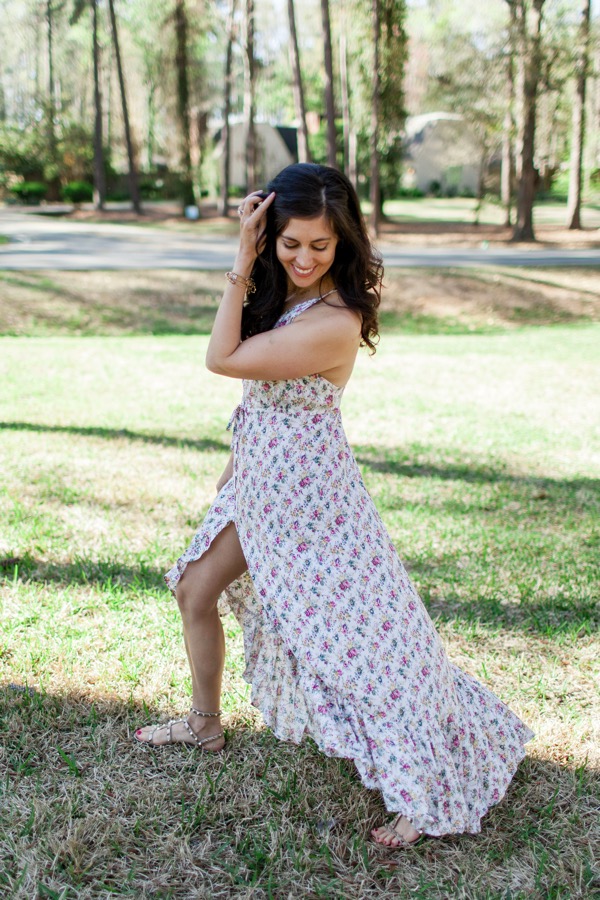 Fashion + beauty:
This floral maxi from Revolve. I love the fix + the ruffled hem. It's understated, so you can easily dress it up, or wear it with sandals.
(Spring! When the gladiators come out to play. Please do excuse my dancer feet.)
The best part: it was on sale for $61. They only have a couple of sizes left, but I found some similar styles here and here.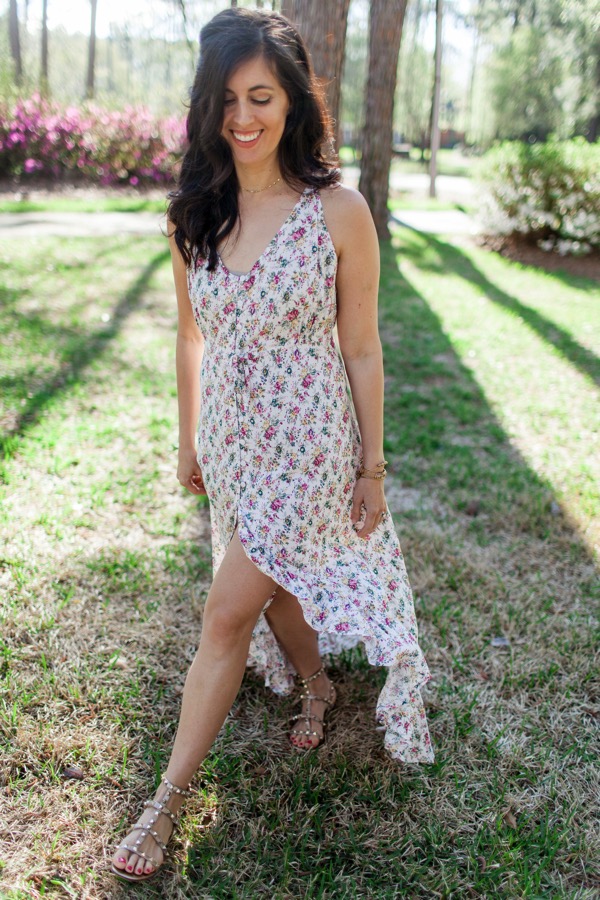 Read, watch, listen:
How to handle a changing body image.
LOOOOOVE this version of "I Wanna Dance With Somebody" from Fallout Boy.
The new "Nailed It" on Netflix. Liv picked it one afternoon and we all got a kick out of it. So many real-life emotions.
Speaking of real-life emotions, the trailer for Tully brought all the feels. Can't wait to see it.
21 reminders to get out of our own way.
Good eats:
Making these cookies this weekend.
Daily Harvest has lattes now! I have the ginger and turmeric one in the freezer – each container has 3 pods – and will definitely report back once I give it a whirl.
8 easy marinades for chicken and tofu.
Trader Joe's dinner hacks! This series is amazing.
The create-your-own salad from Mellow Mushroom. This one had jerk tempeh, romaine, roasted red peppers, mushrooms, cucumber + herb vinaigrette. Mom hack: when I'm going to be dining alone with the girls, I always call our order in advance. This way, our food is ready when we get there and I don't have to spend precious good behavior time waiting for our food. (The girls are fantastic in restaurants, but definitely get ants in their pants after a little while.) This way, we can sit down and eat, and no one is hangry.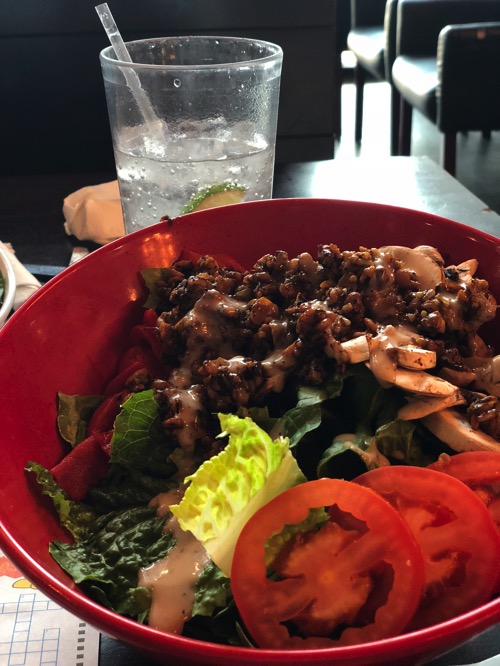 Fitness finds:
P.volve classes. I heard about these while listening to the Skinny Confidential podcast (<— highly recommend it), and was instantly intrigued since this workout is based on physical therapy exercises and the idea of pre-hab. You are strengthening weak muscles and training the body in a functional way to prevent injury. Yes yes yes.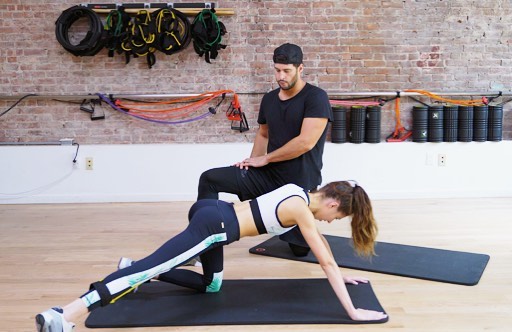 (Source)
The method was created by Stephen Pasterino, who's well-known for getting Victoria's Secret models into insane shape. He has an impressive fitness background, and I loved the fact that he focuses on how the body works and moves as a whole. (I will say there are some statements in the episode that made me roll my eyes, like encouraging the belief that traditional strength training can make women bulky. It can't and won't! Don't be afraid.) I decided to give P.volve a whirl one afternoon and was pleasantly surprised.
The moves were unlike anything I've ever done before. There were zero squats or lunges, and many exercises involved holding a "P Stance" (the 8-year-old in me giggled a little each time) which is like a micro squat with a long spine, core tight, and booty back. I liked the focus on the glutes, which are notoriously weak, and outer hip muscles, which can help support the deep core and pelvic floor muscles. It's funny because my legs and booty weren't sore, but my traps and shoulders were killing me the next day! You hold your arms straight out, and apparently I'm not used to that. I will say that it's not *exciting enough* for me to add to a regular part of my routine (I like to feel like I'm MOVING and sweating), but I'll definitely do it here and there if I'm looking for something different. He offers a free 15-day trial if you want to check it out!
Any fitness faves this week? Anyone else with a busted bracket?
Hope you have a very happy Friday and I'll see ya soon!
xoxo
Gina