Spring/summer Capsule Wardrobe (25 items)
Hey hey! Happy Tuesday, friends.
Now that the random cold spells have left, spring is officially here and I can just feel that summer is knocking on its door. I've had a lot of fun going through everything in our closet, Komnari-ing the things that no longer work, and organizing the rest. I've broken out the jean shorts and dresses, and stashed away the sweaters and jeans. (For the most part. We're going on an Alaskan cruise and it's supposed to be a little chilly!)
Since I usually share my capsule-ish wardrobe here on the blog, I thought I'd share some of my staples for the upcoming season. I've LOVED using Trunk Club to spice up my wardrobe a bit, especially since I can see what they send before they send it, and it's all from Nordstrom which is my favorite place to shop online for clothes. You can check out my review here and my link to try it out for yourself is here!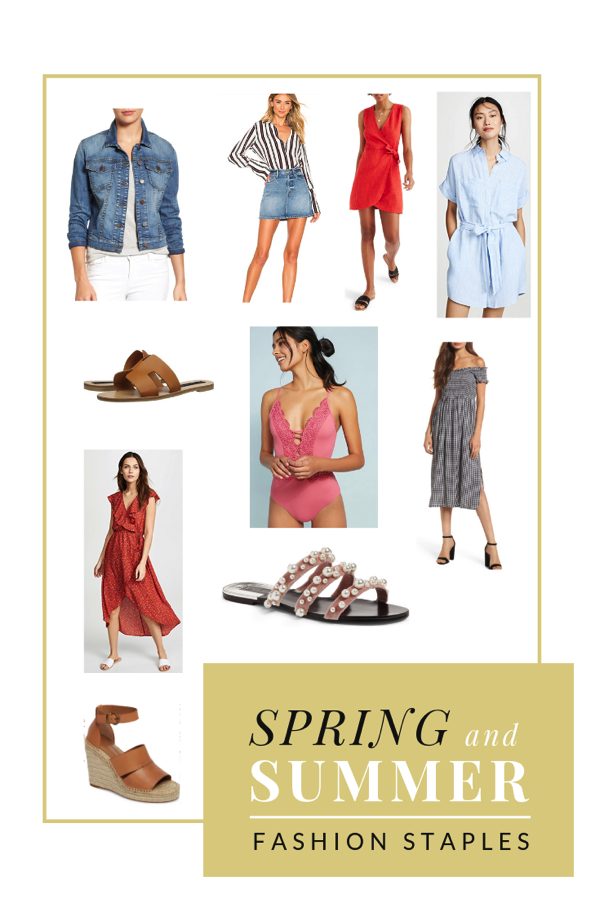 Spring and Summer Fashion Staples:
*V-neck tee in black and white. These are perfect for everyday with shorts or crops.
*Camisole.
*Solid button-up. This is one of my favorite tops I own. I wear it all the time and while it's pricey, the quality is amazing. It's on sale right now, too!
*Classic denim shorts and a white pair.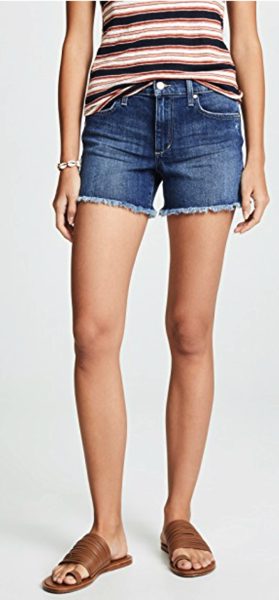 *Denim jacket. This is my go-to and it looks cute with a top and shorts or over a dress or romper.
*A tee shirt dress. LOVE the Madewell tee dresses. They last a long time and the fabric is soft and comfy. I'm just hoping the peach color isn't see-through when it arrives, but I can always tie a chambray shirt or jean jacket around my waist.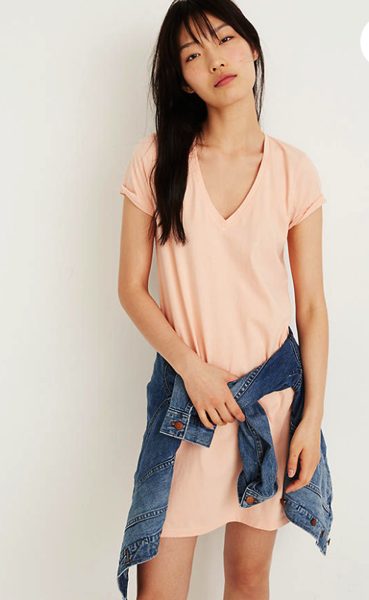 *Floral dress. I've worn this so many times already and it's perfect with sandals or with wedges.
*Wrap dress in a bright color. The few times I've worn this one, I've gotten a lot of compliments and "Where did you get your dress?" I put it on for date night last week and the Pilot told me he loved it. <3 He usually doesn't really notice what I'm wearing so this was a big deal haha.
*Gingham dress. This is coming in my next Trunk Club shipment and I already know I'm going to keep it 🙂
*Striped jumpsuit. Same for this jumpsuit!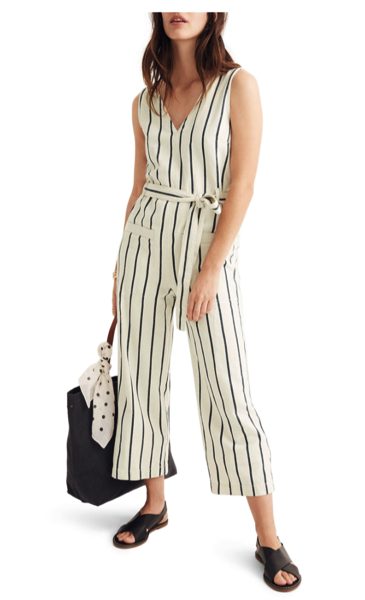 Solid jumpsuit. This one is only $20 at Old Navy right now and has excellent reviews!
*Wedges. These are the perfect everyday wedges.
*Embellished slides. These are also arriving in my upcoming shipment and if they fit, they're definitely keepers. I'm obsessed with the style!!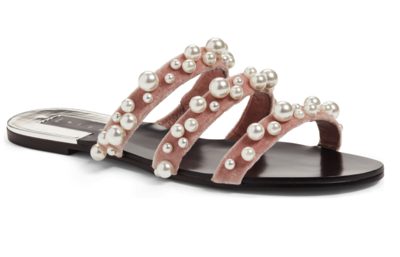 *Low-top sneakers. I have these in blush and thought they might get dirty easily, but you can wipe them clean. They still look good even after chasing the girls around for a few weeks. They're insanely light and look cute with shorts or dresses.
*One piece swimsuit (I got this one recently and it's GORGEOUS in real life! I'm so pumped to wear it)
Two piece. Love the print on this one!
Sun hat. A giant floppy one for sun protection. 🙂
* = items I already own or are arriving in an upcoming Trunk Club shipment!
What are you loving for spring and summer? Any favorite dresses or sandals you've found lately?
xo
Gina
* Affiliate links are included. These don't affect purchase price but enable me to earn a small kickback, which I use to keep this little blog running. Thank you for your support! <3