Sprint Ladder Workout to Boost Your Cardio Fitness
Hi friends! Happy humpday! Here are some beautiful beautiful flowers for you this morning and I also have a sprint ladder workout to boost your cardio today.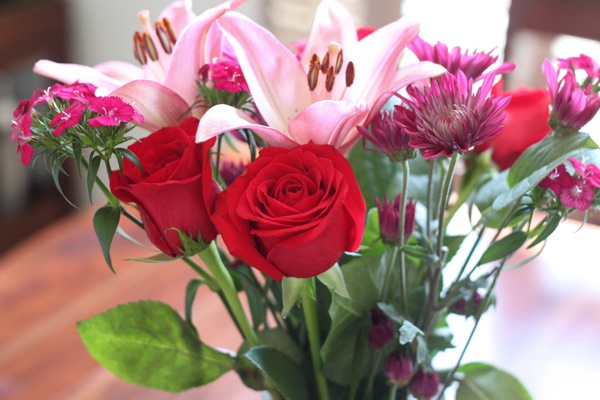 (Some gorgeous roses and lilies from that one guy I like)
Prana Yoga Friend Date
I took the most beautiful class at Prana Yoga with Jess. She invited me to check out a vinyasa class with the owner, Gerhard, and since I'm devoting more time to my practice and always up for a friend date, I was excited to check it out.
I'd only been to Prana Yoga once -while we were here on a little getaway and never thought we'd live here one day- and loved the bright and beautiful space. Class was everything I needed. The flow was very unique -I never knew what we were going to do next!- and the instructors did a lot of adjustments, which are my favorite. I also liked how I wasn't called out for being the preggo in class while everyone else was in handstand. I felt very free to do what felt good to me right now, and really enjoyed the practice.
Afterwards, we walked down to Trilogy Sanctuary (another yoga studio) because we'd heard they had an awesome vegan cafe.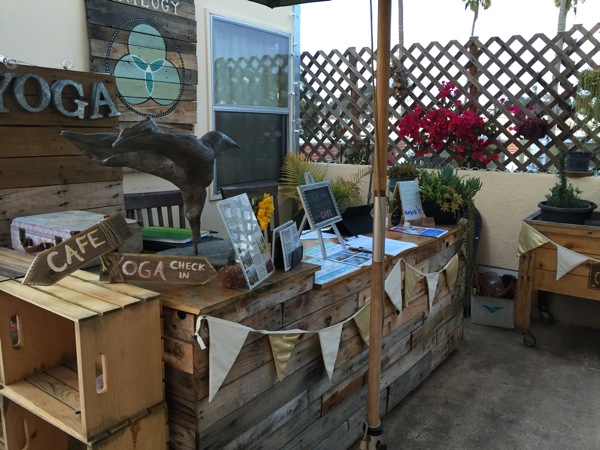 Life goal: make it through everything on the menu.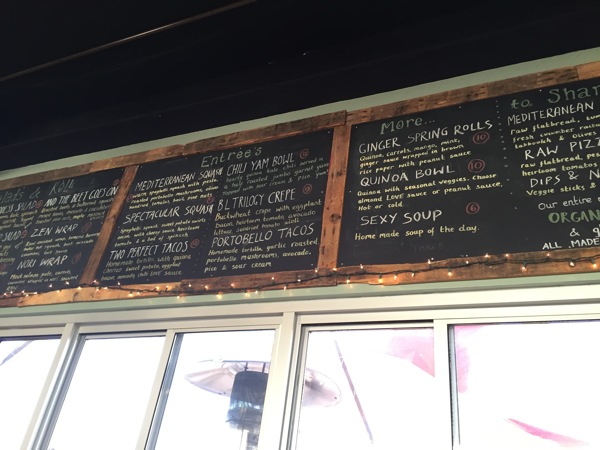 It's a rooftop yoga studio, and an aerial class was practicing when we arrived. We walked into the cafe, which is surrounded by comfy patio furniture for outdoor dining and lounge spaces for indoor dining, and ordered some food.
I've been loving soup this week, so I ordered a bowl of their daily "Sexy Soup" (which was Thai Curry)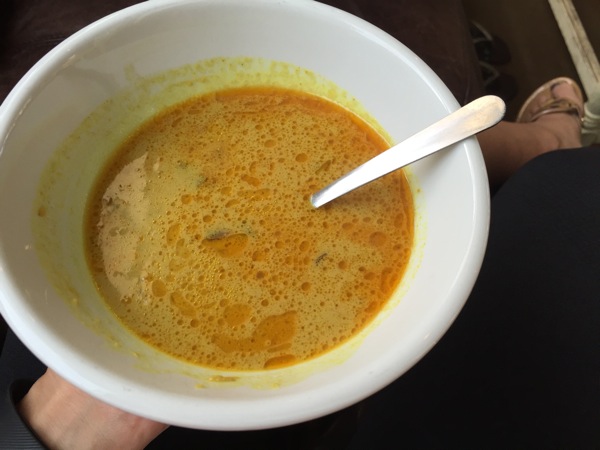 and a raw Green Goddess salad, which had avocado, cucumber, kale, spinach, pumpkin seeds, beet slaw, carrots, a carrot-ginger dressing and EGGPLANT BACON. Yessssss.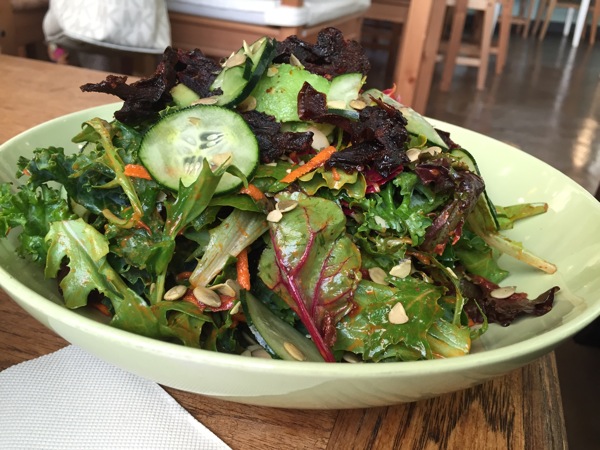 Total salad domination, 2015.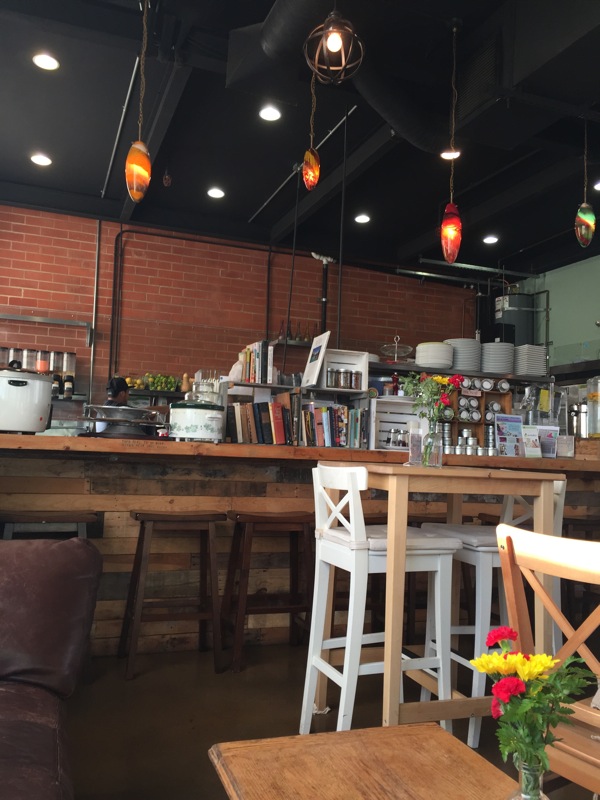 I had a blast chatting with Jessica and catching up, since we're usually chasing our kids around the playground when we hang out. It's nice to have full sentences with other adults sometimes. 😉 That being said, we can't wait to take the girls to try it; we think they'll love it, too.
Sprint Ladder Workout
Today I thought I'd share a quick interval workout, similar to what we did in spin class on Monday night. The intervals increase (this is where the term ladder comes from), so you may have to decrease your speed and intensity to allot for the longer intervals. Try to make the first and last sets your fastest ones! As always, check with a doc before making any fitness changes and honor your body. Modify as needed. You can do this workout on any cardio equipment, but I think it would be especially *fun* on the treadmill, spin bike or stair climber.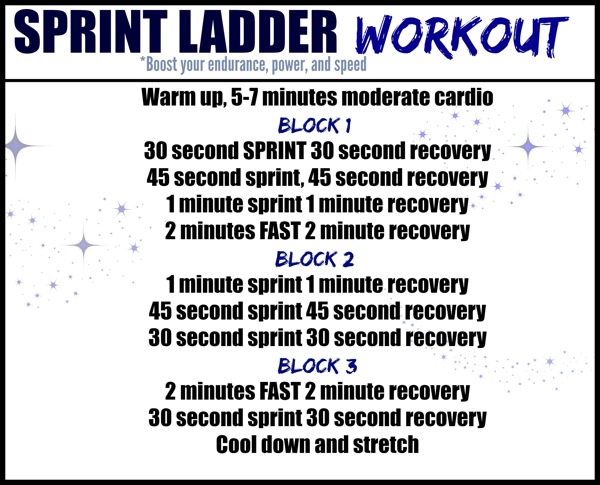 Hope you have a lovely afternoon! See ya later today on the Family page.
xoxo
Gina